Money-Saving Buds: The Top 6 Cheap Canna Weed Strains to Buy Online This Month
If you are on the hunt for the best cheap canna, you've come to the right place. We've looked high and low for the tastiest, most powerful, and most affordable cheap weed in Canada for 2023! 
Below, you'll find mouthwatering and pungent cannabis strains for all taste buds – whether you like fruity, sour, or skunky weed strains, we have got you covered. 
You'll also find a variety of Indica and Sativa hybrids for a more customized high. Yes, it's possible to find cheap weed in Canada when you know where to look! 
You can find all of these fantastic strains and much more at the best online dispensary in Canada, Chronic Farms. Unlike a standard weed store, you gain access to the hottest and rarest discount cannabis. 
Purchase mail-order marijuana today and get weed delivered to your doorstep in a blink of an eye!
So, what cheap canna should you get right now? We've asked stoners just like you to provide us with their favourites. Here is the ultimate cheap weed in Canada everyone has to taste!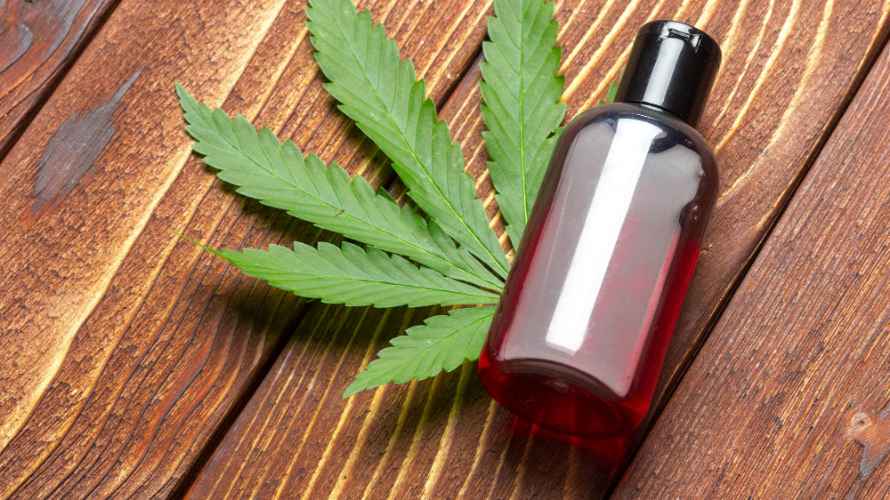 The Best Cheap Canna for 2023
It's finally here, the ultimate list of the best cheap weed in Canada. This list features the creme de la creme of the cannabis industry. 
Whether you are an Indica lover or a Sativa fanatic, you'll surely find the best deals on weed customized to your preferences. 
Forget about shopping at a standard pot store. Instead, choose premium value buds and go for an online dispensary such as Chronic Farms. Just take a look at the variety provided! 
Besides cheap canna, you will find a wide assortment of tinctures, vapes, and gooey edibles to get you high beyond belief. 
But for starters, check out this list of the cheapest weed for 2023. These are the best budget-friendly buds for you.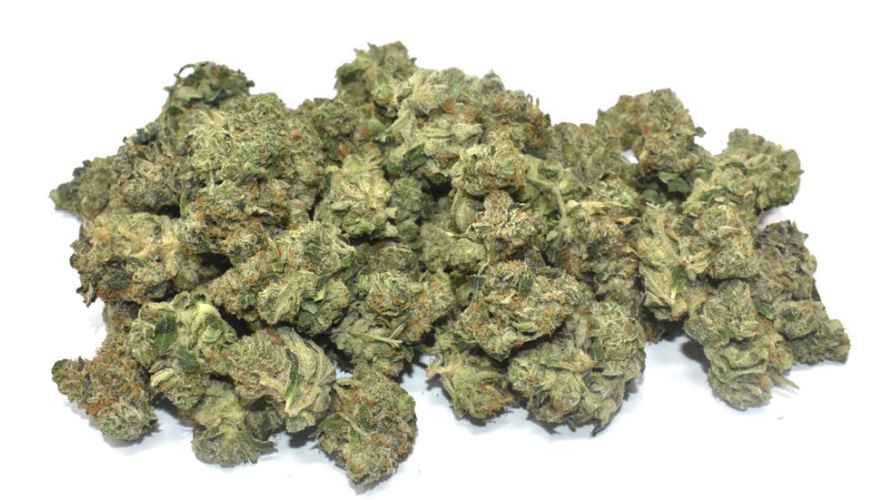 1. Platinum Gas Popcorn (AAAA)
If you are on the lookout for a rare strain or cheap canna, the Indica-dominant hybrid Platinum Gas Popcorn (AAAA) is the best option for you. 
According to the experts, this strain is incredibly high in THC, making it a suitable choice for experts and people with high tolerance levels to the psychoactive compound. 
The dominant flavours are pine, diesel, and citrus, so if you like refreshing notes, you'll enjoy this one. 
This precious Indica strain is also ideal for recreational and medical users dealing with stress, anxiety, inflammation, and other physical disorders. 
Platinum Gas or Platinum OG is a good alternative treatment for insomnia and various conditions that affect your sleep quality. In a nutshell, you'll feel rested, relaxed, and hopelessly sedated.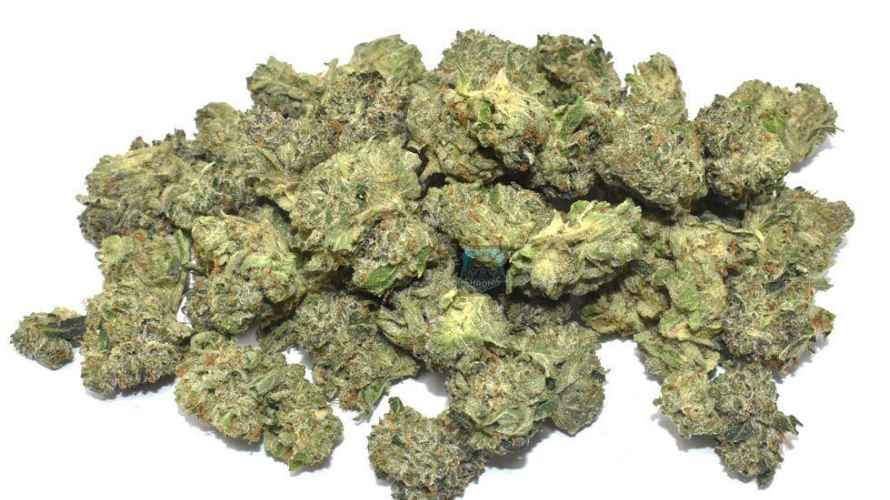 2. Skywalker OG Popcorn (AAA)
Skywalker OG Kush, or simply Skywalker OG is a hard-hitting Indica-leaning hybrid (85:15 ratio) with intense THC levels. This is the kind of cheap canna you want to order from an online weed dispensary in Canada!
According to most tests, this strain can provide you with an average of 20 to 25 percent of the psychoactive compound! 
Not only will this budget bud sedate you beyond your wildest dreams, but it will also ward off signs of negativity, intrusive thoughts, and limiting beliefs. 
So, if you want to feel happy, positive, and manifest abundance in your life, you have to try Skywalker OG. 
The yummy spicy herbal jet fuel aroma blends perfectly with the herby aftertaste to provide you with a memorable experience. 
You can get this strain for as low as $59.99. Considering how rare Skywalker is, this is one of the best deals you'll find.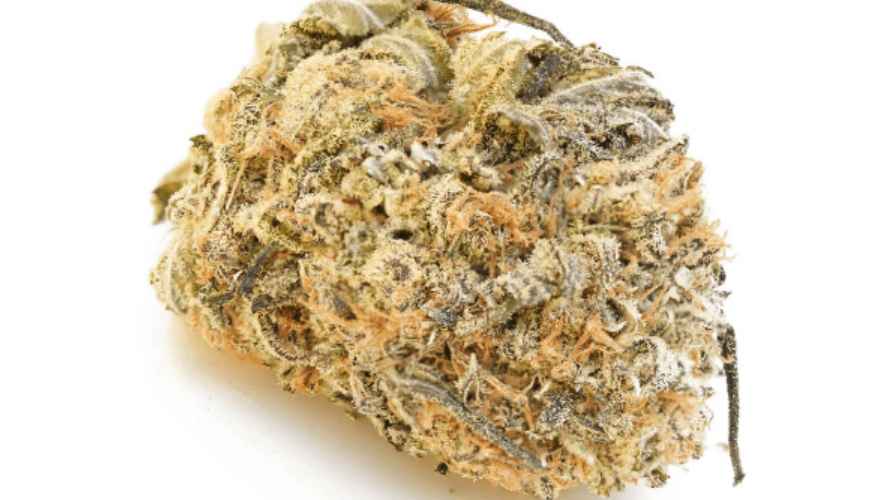 3. Pineapple Express (AAAA+)
If you thought top-tier discount cannabis is impossible to find, think again. Cheap canna rules at our online dispensary.
Consider Pineapple Express (AAAA+), a legendary Sativa dominant strain (60:40 ratio) that's even been featured in a movie of the same name! 
While the effects of Pineapple Express aren't as iconic as displayed in the movie, you can still expect some of the most mind-altering head-strong benefits out there! 
Let's start with its outstanding citrusy taste. If you want to feel refreshed and invigorated, you'll enjoy the funky citrus overtones with notes of tropical pineapple. 
Users claim that the effects creep up and they slam you down hard. 
You can use Pineapple Express to treat stress, and anxiety, and cure chronic depression symptoms. 
You'll also gain a deeper sense of awareness and introspection. Uncover all of your potential with this cheap weed. 
Get it today at the most trusted weed dispensary, Chronic Farms for as low as $9.99.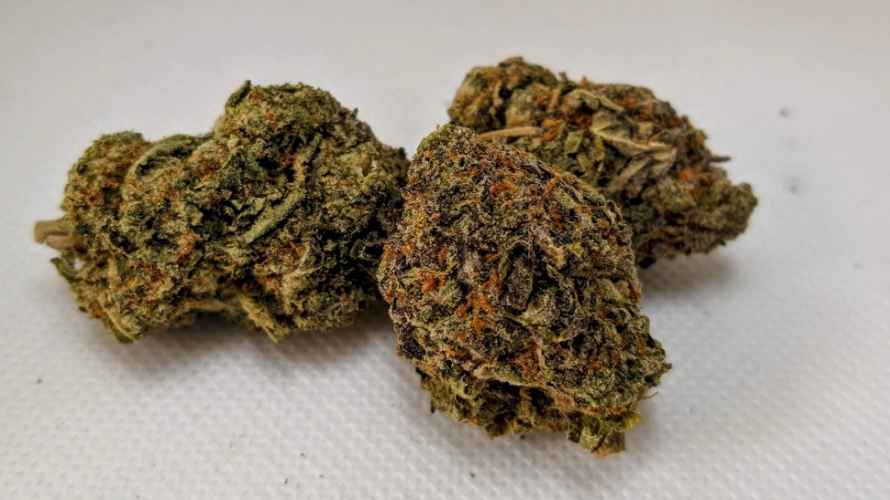 4. El Chapo (AAAA)
Now, if you prefer earthy and pine-smelling Indicas, you may prefer the powerful El Chapo (AAAA). 
This is a mesmerizing strain that does not only look stunning (just imagine some of the densest glimmering jade popcorn buds you've ever seen) but that will actually STUN YOU. 
The effects will hit you before you know it, leaving you feeling immobilized for hours. The high creeps up fast. 
You'll start to feel tingly, and this sensation will travel from your fingertips to the rest of your limbs – before you know it, you'll be glued to your couch. 
This strain will make you feel hazy, carefree, and relaxed. 
According to users, El Chapo is a great choice for some after-work relaxation and stress relief. This Indica strain is also beneficial for medical users looking for insomnia relief. 
Believe it or not, El Chapo may be the cheapest weed you can get in 2023. Buy it today from your favourite dispensary, Chronic Farms for a meagre $9.99.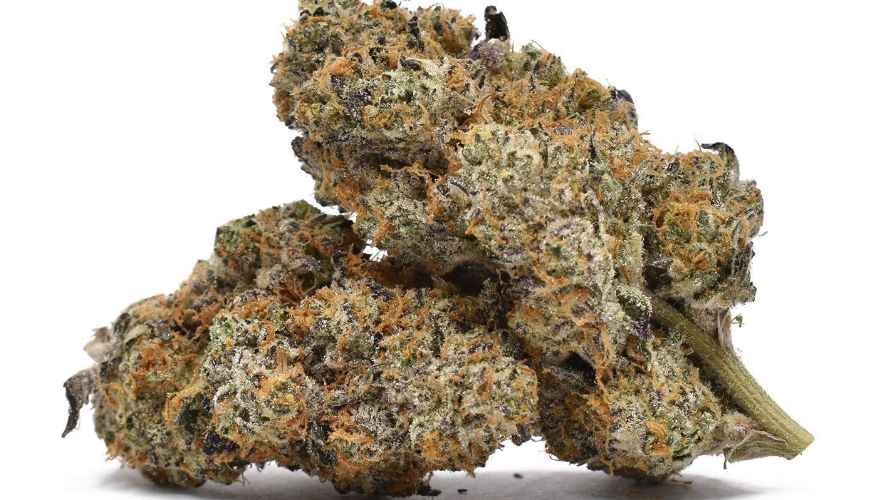 5. Gushers (AAAA)
Another jaw-dropping Indica hybrid with intense full-body effects is Gushers (AAAA), a candidate for the cheapest weed for 2023. 
Since the Indica to Sativa ratio is 60:40, you'll also get some cerebral effects, such as enhanced creativity and productivity. 
However, don't expect to feel super motivated after smoking this cheap canna weed strain! According to consumers, Gushers is famous for its immobilizing effects. 
If you want to chill out with a group of friends or watch some Netflix with your partner (or by yourself), this is a fantastic Indica hybrid. 
The high will begin with an influx of euphoria that will fill your mind with hints of arousing tingles. 
Since you get up to 22 percent of THC on average, you can also use Gushers to treat chronic anxiety, stress, pain, and mild to moderate depression. 
Taste-wise, this is a lusciously fruity strain with tons of sweetness. Check out the latest deals on weed and save money today. For only $9.99, you are in for a bargain.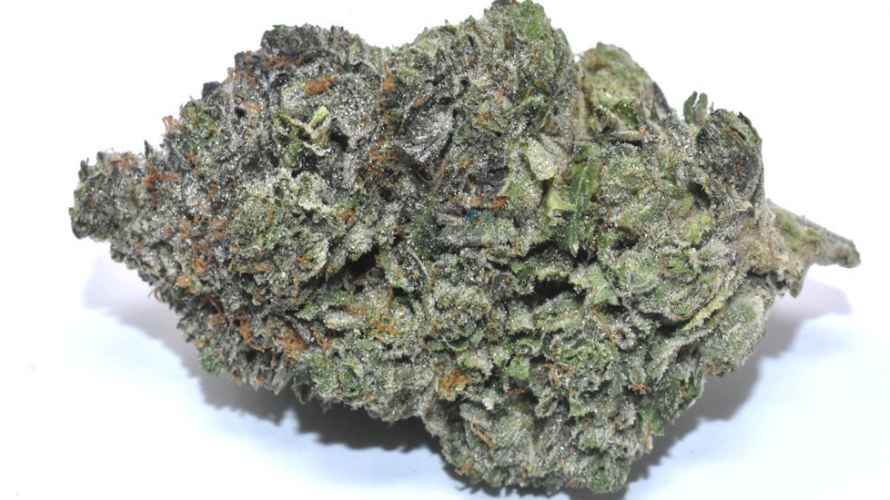 6. Death Bubba (AAAA+)
Yes, cheap weed CAN BE LEGENDARY. Take Death Bubba (AAAA+) as an example. This Indica dominant hybrid (70:30 ratio) with up to 27 percent of THC is no laughing matter. 
Considering how iconic it is, we were also shocked to find out about the low price point. 
However, don't let the price fool you – this cheap canna strain will put you into a death-like state for hours without those uncomfortable side effects associated with low-quality weed. 
Purchase Death Bubba from a reliable and transparent weed dispensary like Chronic Farms, and reap the benefits of the cannabinoids and terpenes without adverse effects like paranoia or cottonmouth. 
Remember, Death Bubba is a top-shelf strain – this means that you'll get the most potent effects, delectable aromas and flavours, and all of the benefits you are seeking. 
Use this cheap weed to chase away negativity and stress. Fight insomnia symptoms and win every time.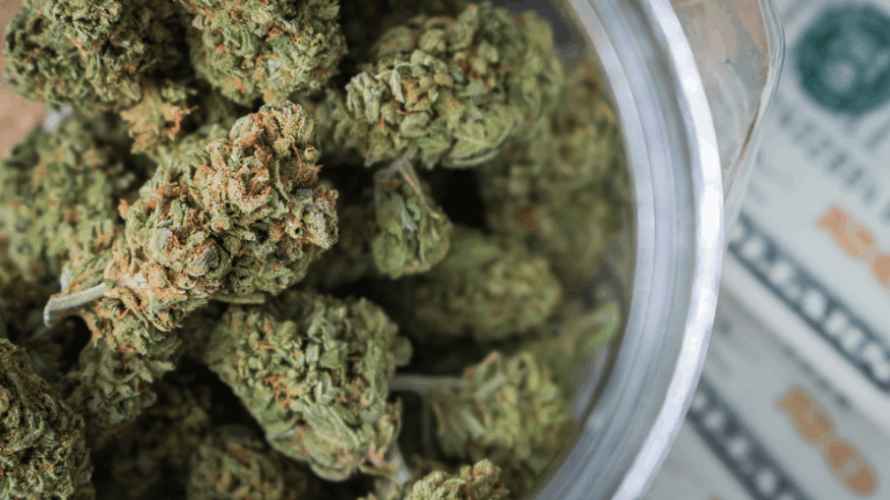 Where Can I Find Deals on Weed?
Finding the best deals on weed can be exhausting, and it can almost seem impossible. 
However, that's not entirely true! if you know the secrets of the cannabis community, you may learn a thing or two about where and how to shop. 
Here are some helpful tips and tricks to ensure that you land the best deals on weed without breaking the budget. 
Yes, you'll get to taste the finest buds every time. Here's what you need to know:
Choose the right dispensary

: Pot stores are almost everywhere. 
However, not all will provide you with the best quality and most beneficial cannabis products. In order to benefit from weed and get the effects you desire, you will need to pay close attention to where you get your cannabis from. 
Choosing a reliable and trusted source will be key to your entire experience. The search for the best weed store is over: Chronic Farms is here to serve you. 
This Canadian cheap canna mail-order marijuana dispensary offers a wide selection of top-grade strains for all recreational and medical purposes at the lowest prices. You won't even have to leave your room! 
Order some weed today and get it delivered to your doorstep quickly and fuss-free.
Look for sales

: Many online dispensaries feature ongoing sales, deals, and discounts. These will help you save money.

Look for free shipping

: Shipping costs can quickly add up. That's why it's important to search for free shipping whenever possible. At Chronic Farms, you can get cost-free shipping for all orders over $150.

Read the reviews

: The reviews say it all. Look for cheap canna weed dispensaries with plenty of positive customer reviews and testimonials. These reviews will give you insight into what to expect from your purchase and experience.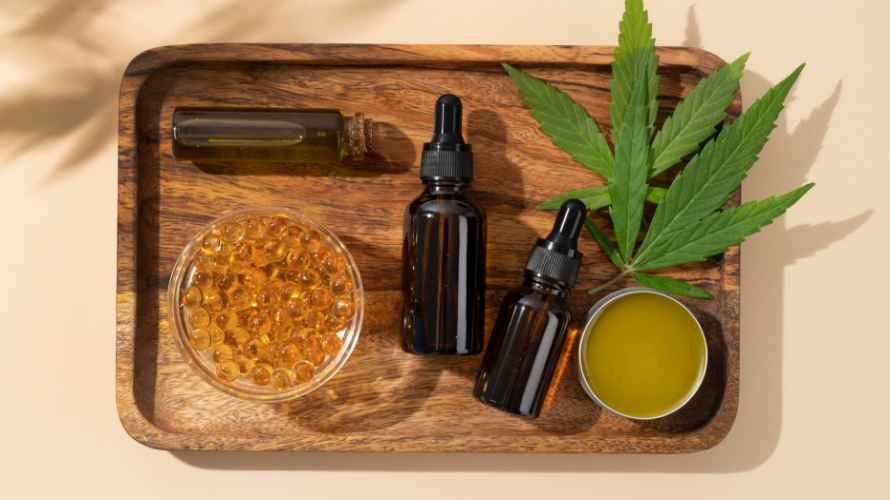 Where Can I Buy Cheap Canna Online in Canada?
Purchase the best cheap canna from the highest-rated online dispensary in Canada, Chronic Farms. 
Check out Chronic Farms today and find a variety of rare and popular cannabis strains (from Indica to Sativa and hybrids, the choices are endless!), concentrates, edibles, vapes, CBD, topicals, mushrooms, and more. 
Get cheap weed and enjoy the finest weed without spending a fortune.