Our Online Dispensary Has The Strongest Cannabis Gummies in Canada!
High THC edibles are now available at Chronic Farms, Canada's top mail-order marijuana dispensary. 
But what are edibles with high THC, and what are the top products to consider when buying weed online?
Since the legalization of cannabis in 2018, products in weed stores, especially edibles, have been getting more potent each day. 
Using strong edibles over regular, less potent ones has many benefits, which explains why high-THC edibles have become popular.
In this article, we tell you all about high THC edibles, the top 4 products and where to buy weed edibles online in Canada.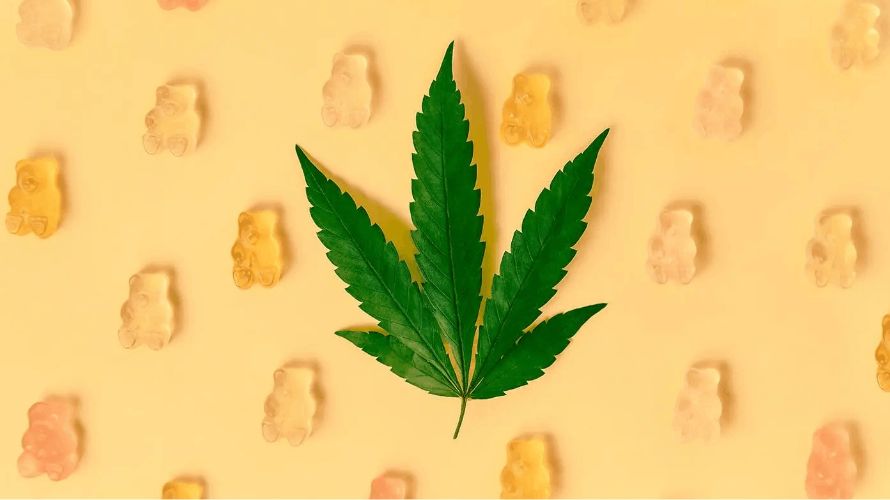 What Are High THC Edibles & Why Should You Buy Them?
High THC edibles, as the name suggests, are food products infused with very potent doses of tetrahydrocannabinol (THC) extracts. 
These products contain more than the average dose of THC and are meant to be used by experienced consumers.
Edibles with high THC have several benefits over regular, less potent cannabis edible products. First is that they are cheaper. 
While the emergence of low price mail-order dispensaries like Chronic Farms means you can get weed online cheaply, using more potent edibles can also save you an extra buck.
Strong edibles mean you only have to use a small amount of cannabis product to achieve the same effects as regular strength edibles. Therefore, more potent edibles will last longer than regular ones. 
Since potent edibles are only slightly more expensive than regular edibles, you won't spend as much money.
Edibles with high THC are also more likely to be of better quality. Most cannabis producers only use high-quality pure tetrahydrocannabinol extract to make edibles. 
It's unlikely they would invest in top-grade extract and then cheap out on other ingredients to make the edibles.
Another benefit is that you are guaranteed results. Whether you have developed a very high tolerance to THC or are just starting out, 500mg of THC will get the job done. 
Sometimes regular THC gummies may or may not cause the intended benefits. This isn't a problem with potent edibles.
These high-strength edibles are also the best option for situations that need high THC doses. Some medical conditions, such as chronic pain, may require you to take lots of THC. 
Taking a small piece of a high-potency edible is more convenient than lots of regular edibles to achieve the same effect.
Carrying one pack of high-strength 1000mg THC edibles is also more convenient than 10 packs of regular 100mg THC edibles. 
Now that you know what high THC edibles are, here are the top 4 products to buy online in Canada.
The Top 4 High THC Weed Edibles To Buy Online In Canada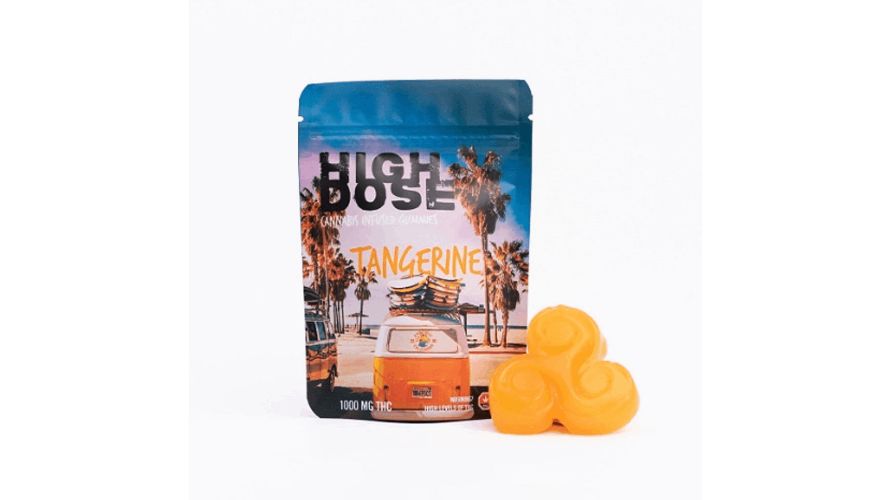 1. High Dose – Tangerine 1000/1500mg THC
Are you tired of low-THC gummies that don't provide the effects you are looking for? Before giving up the search, try these High Dose Tangerine 1000mg or 1500mg gummies, and you won't be disappointed.
If you are looking for high THC edibles, these gummies from High Dose come in two options, the ultra-strength 1500mg, but if that is too potent for you, there is a 1000mg option. 
You will no longer have to take a whole pack just to feel the effects.
These gummies are infused with high-quality full-spectrum cannabis extract to ensure that you experience not only the effects of THC but also the benefits of other beneficial weed compounds, like flavonoids, terpenes and other cannabinoids.
These additional compounds also work synergistically to provide unique and more "full-body" effects and benefits through a mechanism known as "the entourage effect." 
Using these full-spectrum THC gummies is more beneficial than using edibles that only contain THC.
These 1000 and 1500mg THC gummies from High Dose are created using high-quality Canadian ingredients to ensure they are effective and provide the ultimate cannabis edibles experience. All products are then tested for effectiveness and safety.
High Dose gummies are made using natural tangerine flavour, so you can be sure you are getting a quality and premium product with no artificial ingredients. The gummies are also infused with natural cannabis extract from Canadian farms.
If you are looking for high THC edibles when you buy weed online in Canada, consider adding these premium High Dose Tangerine gummies to your list! 
They are now available at Chronic Farms, Canada's top online weed dispensary.
Buy High Dose Tangerine 1000/1500mg THC gummies online today at Chronic Farms online dispensary, and we will ship them to your doorstep anywhere in Canada.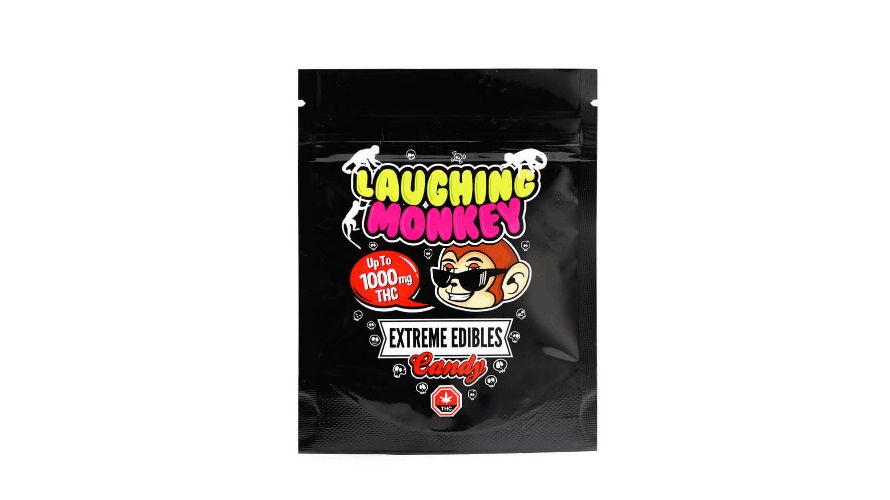 2. Laughing Monkey – Extreme Edibles 1000mg THC
Are you looking for high THC edibles to buy online in Canada? If yes, this Laughing Monkey 1000mg THC Extreme Edible will quickly become your favourite, and for good reasons.
The "Extreme" in this product's name isn't just for cool points; this delicious edible contains 1000mg of THC, which is more than enough to get you high and provide all the medical benefits you need THC for. 
Laughing Monkey Extreme Edible gummies are made using top-notch Canadian ingredients, making these edibles some of the best in the market today. 
This 1000mg THC edible is infused with clean and high-grade premium D9 distillate.
These edibles are also created using natural flavours to ensure the product is of better quality all around. 
The producer of these high THC edibles has over 15 years of industry experience, so they are familiar with the best practices and standards of making the best edibles.
Laughing Monkey THC edible is available in several flavours, including Coca Colas, Grape gummy candies, Sour Keys and many more natural flavours that will remind you of your younger, better days.
Laughing Monkey 1000mg THC Edible products are tested to ensure they are effective and safe for consumption. 
They are also tested for potency to ensure each package is accurately dosed so that when you buy 1000mg THC edible, you get a 1000mg THC edible, nothing less!
Each Laughing Monkey Extreme edible package contains one piece with up to 1000mg THC that can be used for recreational and medicinal purposes. 
This premium high THC edible is available at Chronic Farms at the best price in the market. Furthermore, it will be shipped to your doorstep anywhere in the country!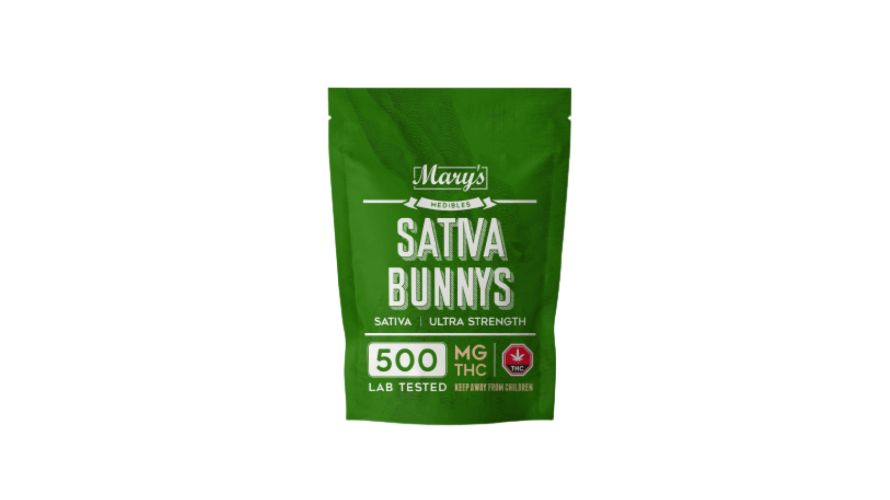 3. Mary's Medibles – Sativa Bunnies Ultra Strength 500mg
Looking for a high-THC edible with great taste and guaranteed effects? Look no further than Mary's Medibles Sativa Bunnies Ultra Strength 500mg THC gummies. So why should you buy these edibles online?
These premium gummies are made by the veteran gummies producer Mary's Medibles, so you can be sure they have gone through experienced hands and a winning formula. 
These Sativa Bunnies ultra-strength gummies are infused using high-quality cannabis extracts from regulated Canadian farms.
Other ingredients include sugar, cannabis sativa extract, citric acid, natural and artificial flavours and gelatin. 
All components are locally sourced and are prepared in a licensed and inspected manufacturing facility.
Mary's Medibles Sativa Bunnies Ultra Strength gummies are infused using accurately dosed sativa cannabis extract, so each piece delivers a precise amount of THC. 
The sativa extracts provide stimulating cerebral effects that leave you energized, motivated and uplifted, making these gummies best for use in the morning and afternoons when you need a pick-me-up.
500mg of THC is enough for recreational and medical purposes. These Mary's Medibles Sativa Bunnies 500mg THC gummies are available at Chronic Farms, the top online pot store to buy edibles and other cannabis products in Canada.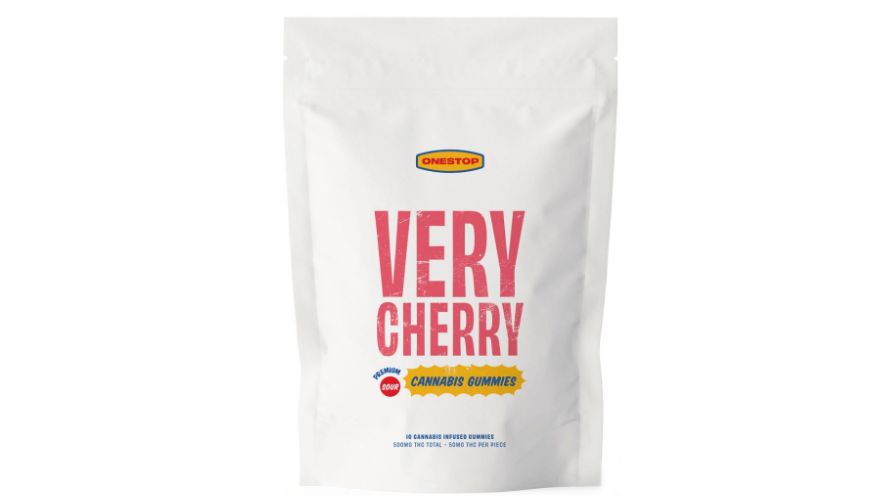 4. One Stop – Sour Very Cherry THC Gummies 500mg 
Are you looking for simple, straightforward, affordable high THC edibles with fantastic taste? 
These One Stop Sour Very Cherry 500mg THC gummies on Chronic Farms are some of the best quality edibles you can buy cheaply online in Canada today!
These premium edibles are made with high-quality ingredients, including premium lab-tested D9 THC extract sourced from local Canadian farms. 
These high THC edibles come in packs of 10 pieces each, which means each gummy delivers 50mg of THC.
The gummies are accurately dosed, so they all deliver the same amount of THC to ensure consistent effects. 
These gummies can be broken into more pieces if 50mg THC is too much for you or if you are just starting with high THC edibles. Other ingredients include pectin, gelatin, citric acid, beeswax, glucose syrup and flavours.
These tasty One Stop Sour Very Cherry gummies are available for purchase online at Canada's top mail-order marijuana dispensary, Chronic Farms. 
Buy weed online at Chronic Farms and enjoy great prices, incredible offers, discounts, and Canada-wide shipping!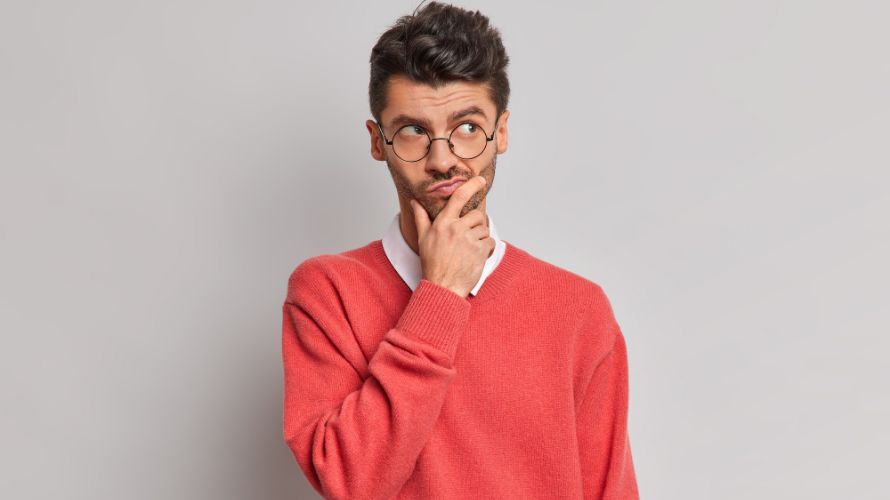 Where To Buy Edibles Online In Canada
Suppose you are looking for high THC edibles online in Canada. 
In that case, our online dispensary has a wide selection of high-quality edibles for all medical and recreational uses at the lowest prices guaranteed. 
Chronic Farms is one of the top online dispensaries in Canada, known for cheap weed prices and Canada-wide shipping.
Buy weed online from Chronic Farms today and enjoy a wide range of weed strains, quality flower, high THC edibles, vapes, concentrates, topicals, mushrooms and even CBD products. 
We offer the best quality at the lowest prices and provide safe and secure delivery Canada-wide. Order weed online today!