These Are The Most Potent Weed Strains From Our Online Dispensary in Canada
Are you on the lookout for the most potent weed strains? We've got your back! 
This article features only highly potent weed that's going to leave you feeling euphoric and high beyond your wildest imagination! 
You'll uncover the ultimate list of potent weed strains, as well as each bud's characteristics, THC content, and expected effects. 
On top of that, you will find answers to questions such as "how to make weed tea more potent?", "is hydroponic weed more potent?", and more. 
Why? Because we want you to reach the highest of highs and feel sedated for countless hours. 
Ward off anxiety, stress, and welcome positive vibes – here are the best and most potent weed strains you got to check out at Chronic farms, the best online dispensary in Canada.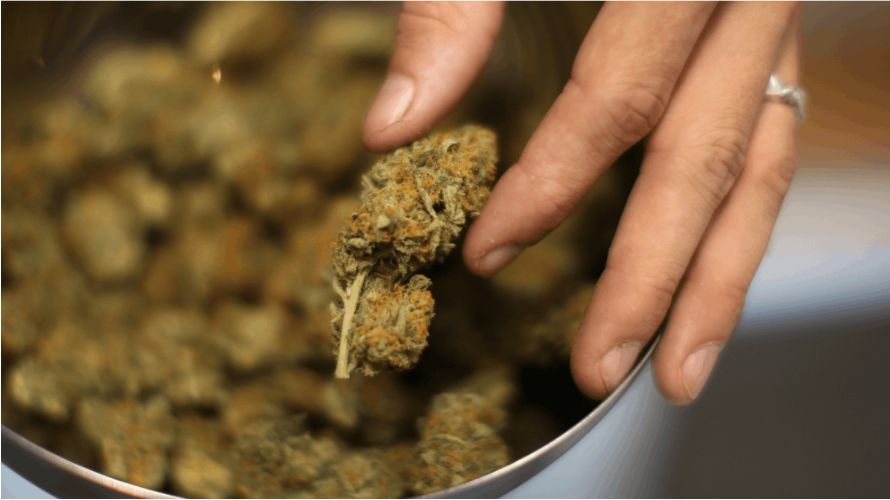 Highly Potent Weed: Who Will Like It?
When you think weed, you probably imagine a mind-blowing high and a couchlock experience. 
But, it's not always that way. If you desire those effects, you need to look for the most potent weed strains. However, where to look? Also, who may benefit from highly potent weed anyway? 
Overall, consumers who enjoy high-THC cannabis may be seeking a more intense, powerful, and longer-lasting experience, or they may be using marijuana for medicinal purposes. 
For instance, highly potent weed can benefit patients with conditions such as acute and chronic pain, stress disorders, appetite loss, ADHD, cancer, and more. 
That said, keep in mind that a potent weed strain can have potential risks and side effects, and you should always use it responsibly and in moderation. 
While highly potent weed is amazing and it will give you a unique experience, it is definitely not for everyone. 
All in all, here are some amazing recreational and medical benefits associated with high-THC weed strains like the ones featured in this article.
Recreational Benefits of Highly Potent Weed:
You will feel euphoric and overall relaxed and happy

Your stress will go away

Your focus and creativity will increase 

Sensory experiences will be enhanced

You will feel more sociable and it will be easier to make new friends
Medical Benefits of Highly Potent Weed:
You will gain pain relief for chronic pain conditions such as arthritis or neuropathy

Symptoms of nausea and vomiting associated with chemotherapy and eating disorders will be reduced 

Your appetite levels will improve

Muscle spasms and fatigue will be reduced

Say goodbye to anxiety and intrusive thoughts
As you can see, there are many benefits to using the most potent weed strains. 
Of course, the potential benefits of high THC strains may vary from one cannabis user to the next. Make sure to always consult with a qualified healthcare professional before using weed for medicinal purposes. 
Again, it is also crucial to start with the lowest dose possible and only increase amounts if required.
Most Potent Weed Strains to Get from a Weed Dispensary
They're finally here, the most potent weed strains for 2023. Check out these detailed reviews and pick your favourite strain today. 
You can buy these weed strains and much more from the best online dispensary in Canada, Chronic Farms. Purchase high-quality cheap weed and be amazed by the effects.
But first, take a look at these reviews and suggestions.
1. MK Ultra (AAAA+)
The MK Ultra (AAAA+) is a top-shelf Indica marijuana strain, and the child of the famous G13 and OG Kush. 
In fact, many cannabis users say that this is one of the most potent Indica strains you can get! In some cases, the THC content of MK Ultra can reach up to 25 percent! 
Some users even say that it is a good strain to make potent weed butter.
Use this Indica to feel relaxed, stress-free, happy, and super sleepy. If you are dealing with sleep disorders like insomnia, you will enjoy using it before bed. 
Buy MK Ultra and other quality cheap weed products for as slow as $9.99.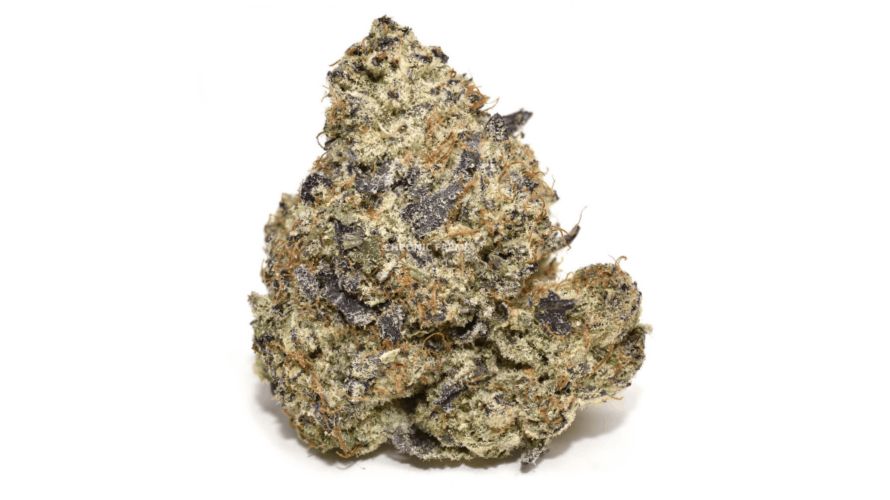 2. Ghost Train Haze (AAAA+)
The Ghost Train Haze (AAAA+) is another quad with up to 27 percent of THC! Make sure to buy it from the best online weed dispensary, Chronic Farms, to enjoy the most potent and flavoursome buds. 
If you're new to GTH, all you need to know is that it's a powerful Sativa hybrid with energizing, uplifting, and focus-sharpening effects.  
Also, if you want a weed strain that tastes better than hash, GTH is it.
You can use it to feel more creative, productive, and motivated. If you are slacking on projects and struggling to hit deadlines, the Ghost Train Haze is for you. 
Buy mail order marijuana like GTH for only $9.99.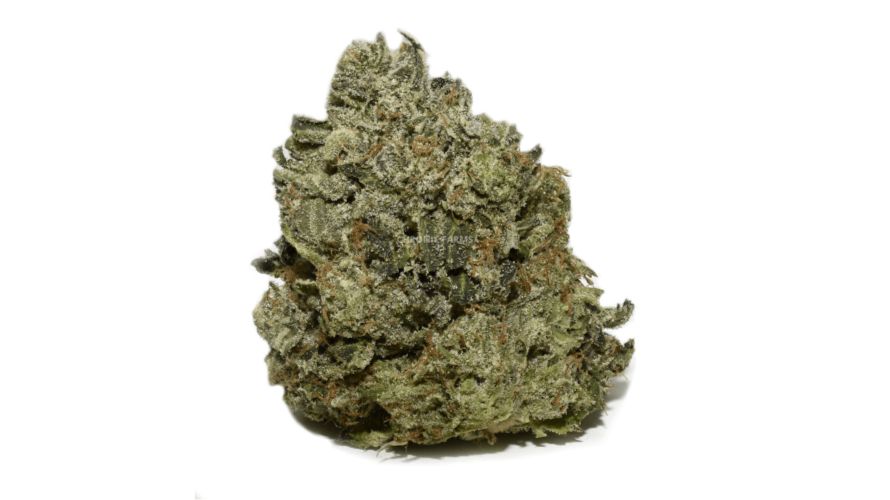 3. Bluefin Tuna Kush (AAAA+)
The Bluefin Tuna Kush (AAAA+) is an Indica leaning hybrid strain that's a cross between the Blueberry and Tuna Kush strains. 
Cannabis users love it for its sweet blueberry flavour, as well as its strong recreational and medical effects. 
Like most Indicas, the Bluefin Tuna Kush will sedate you and help you fall asleep faster. 
According to cannabis fans, this Indica is ideal for "Netflix and chill" or just hanging out with some friends. Use it before bed to reap the maximum effects.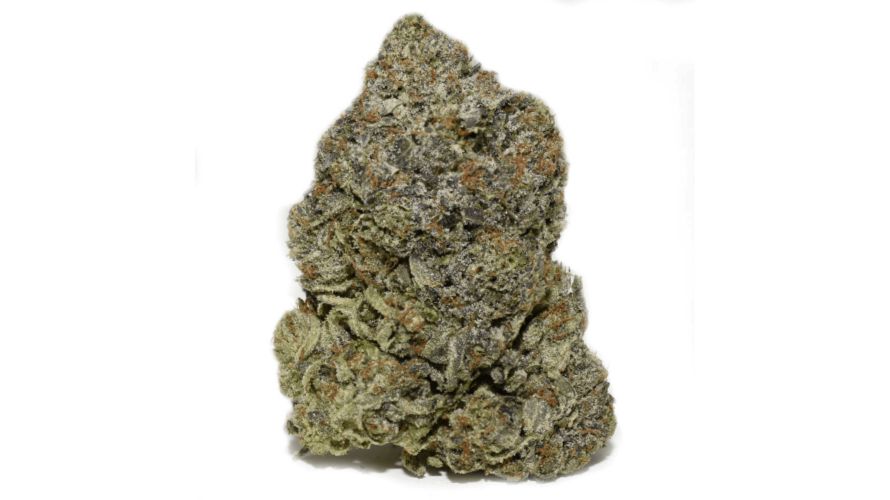 4. Mike Tyson (AAAA+)
This is the most potent weed strain for people with high tolerance levels to THC. 
If you are an expert weed user and you think that nothing works in your fight against insomnia, think again. 
Welcome Mike Tyson (AAAA+), an unforgettably powerful pure Indica strain for hardcore users. Use this Indica and you'll notice immediate couchlocking effects. 
You will be immobilized and relaxed for hours. With THC levels around 21 percent or more, this cannabis strain works best for serious medical conditions like chronic pain.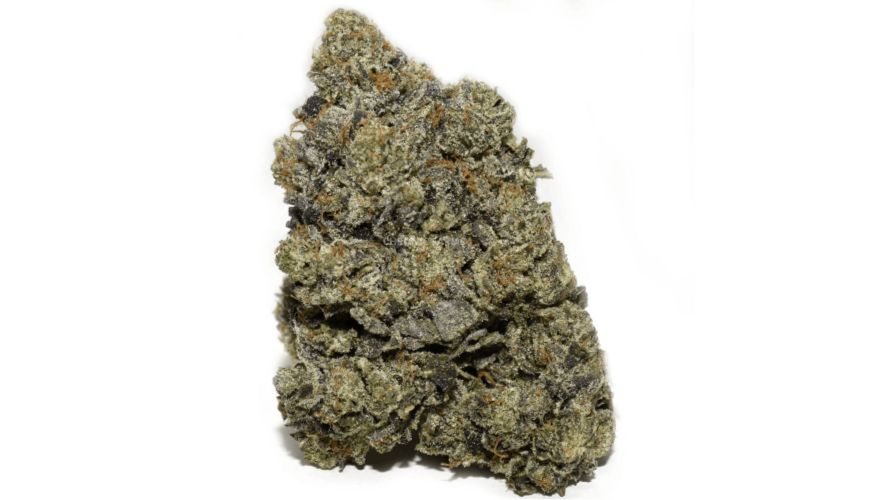 5. Lindsay OG (AAAA+)
Try something new and exciting, and purchase the Lindsay OG (AAAA+) from your favourite pot store, Chronic Farms. 
This is a slightly Indica-leaning hybrid with tons of benefits for recreational and medical weed users. 
Thanks to its high THC content (which is around 23 percent), Lindsay OG will help treat conditions such as chronic pain, anxiety, muscle spasms, cramps, and appetite loss. 
Its delicious skunky flavour will make you want more. 
Get mail order marijuana for only $9.99.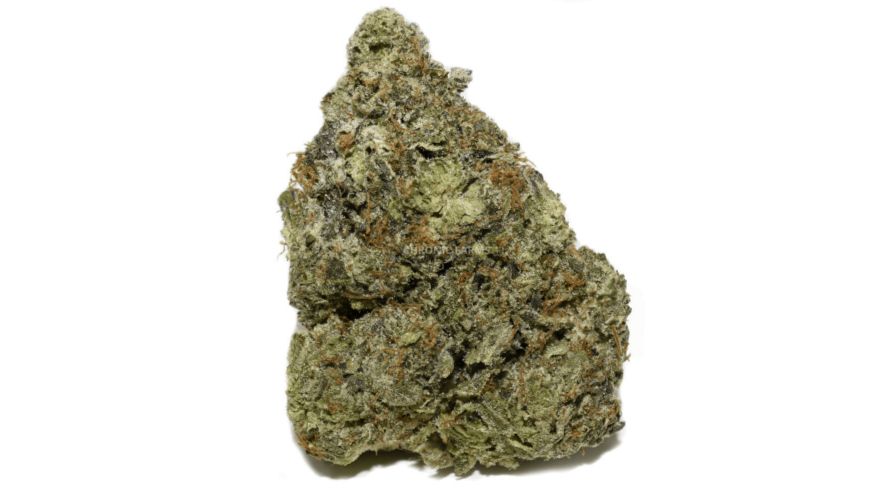 6. El Diablo (AAAA+)
The devil's in the house. If you haven't tried this most potent weed strain, then you are missing out! Taste some El Diablo (AAAA+) now and indulge in the effects of this evenly-balanced hybrid. 
The THC content of El Diablo is around 20 percent, making it one of the most potent weed strains out there. 
With a strong sense of euphoria and a full body buzz, El Diablo can help improve your mood, remove negative thoughts, and make you feel energetic and happy. Use it to alleviate chronic pain, inflammation, and sleep disorders.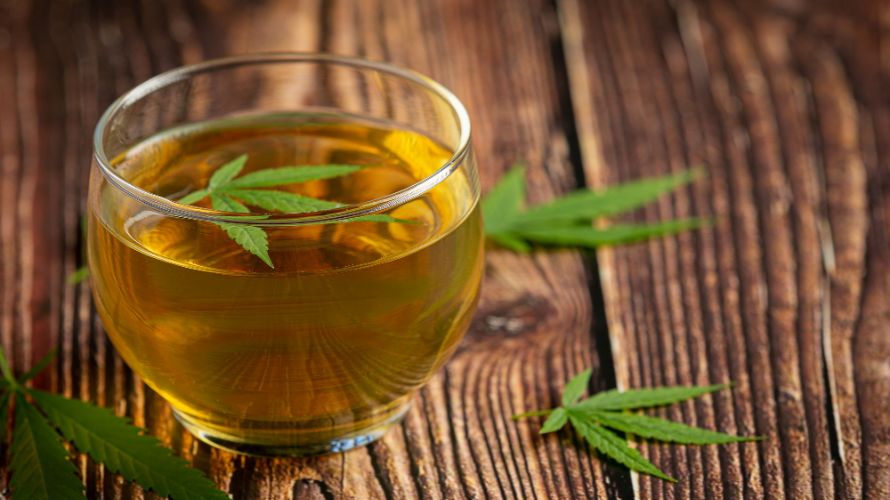 FAQ
How to Make Weed Tea More Potent?
Cannabis tea, also popularly known as weed tea or "ganja tea", is an amazing stoner-approved beverage you can make by steeping marijuana flowers, leaves, or stems in hot water. 
You can consume it for both recreational and medicinal purposes, as weed tea may provide a milder and longer-lasting effect compared to smoking or vaping pot.
To make cannabis tea, the plant material is typically decarbed (or decarboxylated) beforehand (just like when making potent weed butter).
This is an important and crucial step, and it helps activate the THC and other cannabinoids so they have an effect. 
Next, the decarboxylated weed is infused in hot water with some type of fat, such as butter or coconut oil, to help extract the cannabinoids from the plant material. 
Finally, the tea is typically flavoured with herbs or sweeteners to mask the taste of cannabis. Of course, if you want to mask it!
While weed tea by itself is potent and delicious, you may be asking, "how to make weed tea more potent?". 
Here's the answer. It is possible to make weed tea more potent by using a larger amount of marijuana plant material or by using a higher THC strain (you can use any strain featured in this article).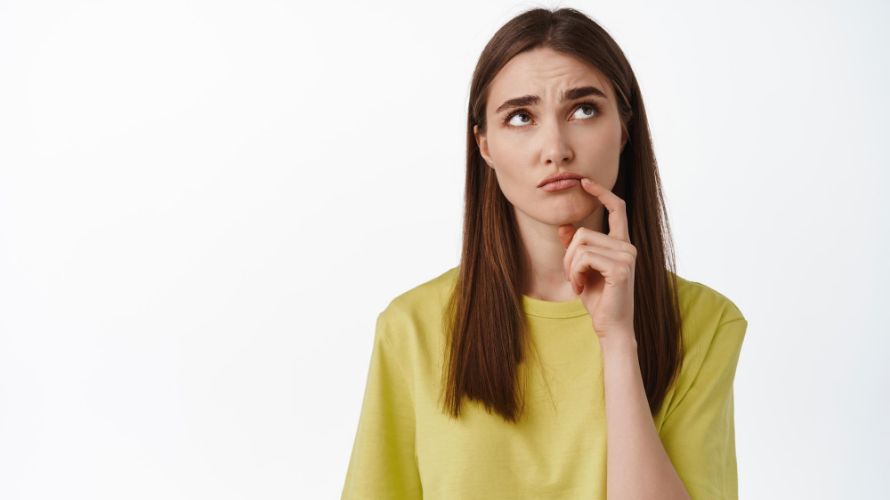 Is Hash More Potent than Weed?
If you want to experience a jaw-dropping and almost eternal high, hashish may be the right concentrate to do the job. 
Hashish (or hash) is a popular cannabis concentrate that is created by separating the resin glands, called trichomes, from the marijuana plant material. The resin glands contain high levels of cannabinoids, including tetrahydrocannabinol.
So, is hash more potent than weed? Absolutely.
Compared to traditional flower, hash typically has higher concentrations of THC and other cannabinoids, which can make it more potent. 
Naturally, like always, the potency of concentrates like hash can vary widely depending on factors such as the quality of the starting material, the extraction method used, and the purity of the final product.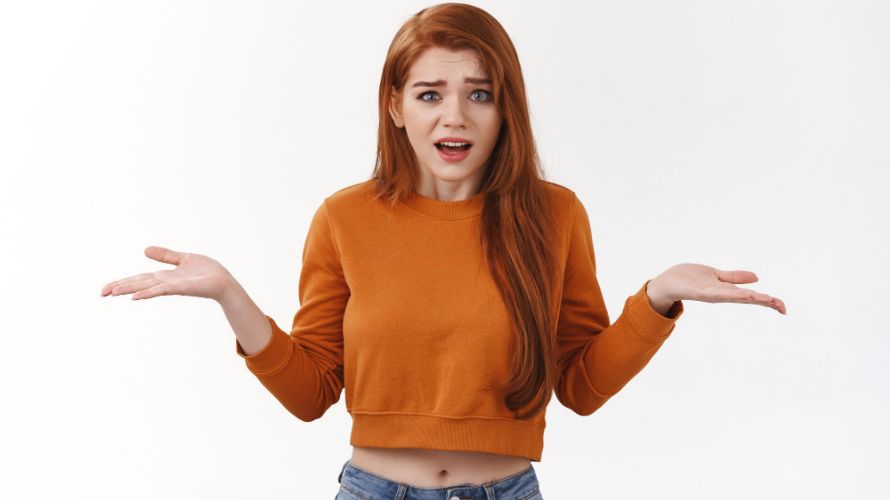 Is Hydroponic Weed More Potent?
What is hydroponic weed? Hydroponic weed refers to marijuana plants that are grown in a soilless medium and are instead fed a nutrient solution directly to their roots. 
While hydroponic growing methods may produce higher yields and faster growth compared to traditional soil-based methods, the potency of the resulting cannabis can vary depending on various factors. 
For instance, the potency of hydroponic weed can depend on factors such as the specific strain of cannabis being grown, the quality of the nutrient solution used, and the growing conditions such as temperature, humidity, and lighting. 
On top of this, hydroponic growing methods can allow for more precise control over the growing environment, which can potentially lead to higher levels of THC and other cannabinoids.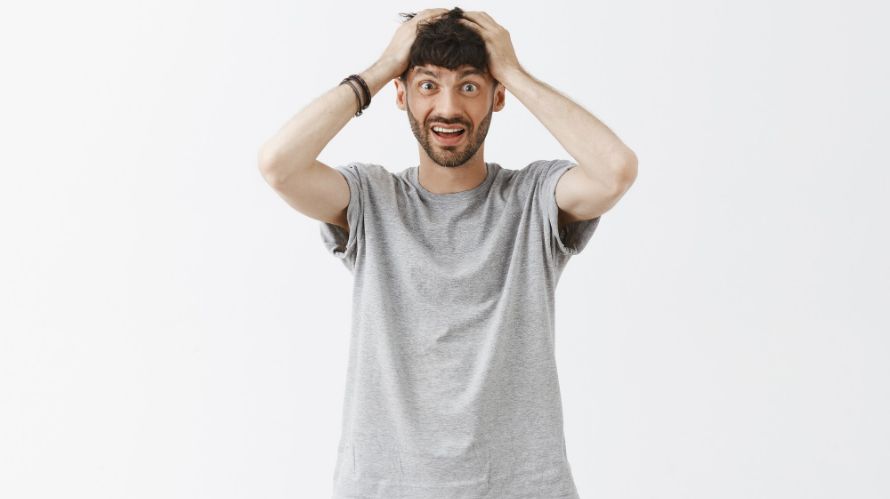 Where Can I Buy Weed Online?
Buy the most potent weed strains from Chronic Farms. 
Why? Chronic Farms is the best weed store in Canada! Here you'll find an impressive collection of budget buds, concentrates, vapes, edibles, and much more for the most affordable prices. Get high right now – you deserve it.