Tips and Tricks on How to Inhale Weed
Are you looking for the internet's best guide on how to inhale weed? You've clicked on the right article. 
Whether you are a ganja newbie or an expert stoner looking for hot tips on inhaling cannabis, you'll surely find something useful in this guide. 
We've included some expert-approved must-know facts on how to inhale weed the right way, and whether using a joint, vape, or bong is more effective. 
Plus, you will also find out which cannabis products from our online dispensary, Chronic Farms, help you achieve the desired psychedelic effects.
If all of this sounds good, keep scrolling.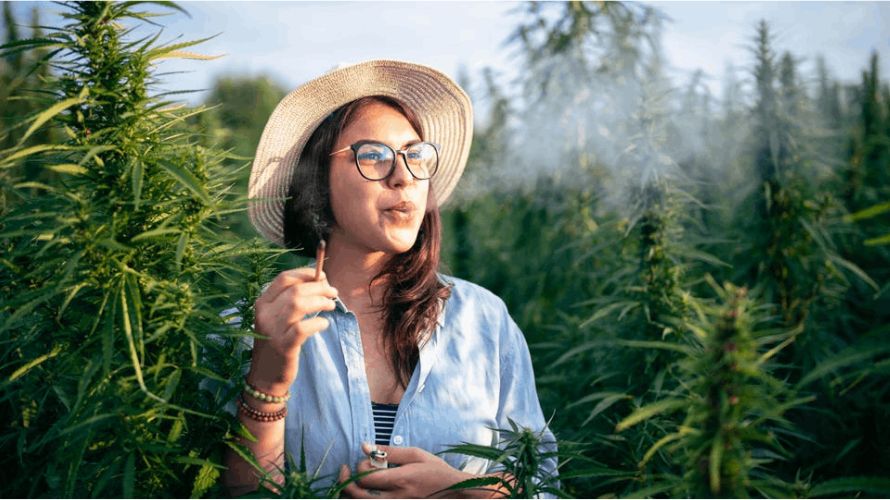 Inhaling Cannabis 101: How It's Done
When you inhale cannabis, you're breathing in the smoke or vapour from the marijuana plant that contains a chemical called THC (this is short for tetrahydrocannabinol), which is the main psychoactive ingredient that can make you feel "high" and euphoric.
But, how do you inhale weed?
Here are some steps to follow to inhale weed properly.
Choose your consumption method

: You can inhale weed via smoking or vaping. Smoking involves lighting up the dried plant material (buds or flowers) and inhaling the resulting smoke. 
Vaping involves heating up the cannabis extract or oil and inhaling the vapour.
Prepare your weed

: If you're smoking weed, break up the flower of your choice into smaller pieces and remove any stems or seeds. 
If you're vaping, make sure you have a compatible and quality vaporizer and cartridge or a concentrate. With that in mind, if you want to buy the highest quality cannabis concentrates, choose a reputable online weed dispensary like Chronic Farms.
Load your device

: For smoking, you can use a pipe, bong, or rolling paper to create a joint or blunt. Pack the cannabis into the device (without overpacking it, as this can make it harder to inhale). 
Check out this article on how much weed you need to roll a blunt. For vaping, follow the instructions for your device and load the cannabis extract or oil. 
If you have more questions about inhaling cannabis, you can always ask a knowledgeable budtender at your favourite weed store.
Light up or heat up

: If you're smoking weed, light the cannabis and inhale the smoke through your device. 
If you're vaping, heat up the device and inhale the vapour. Again, an expert budtender at your pot store may guide you through this process.
Inhale and hold

: When you inhale, take a slow, deep breath and hold it for a few seconds – This allows the THC to absorb into your bloodstream and can enhance the overall effects.

Exhale

: After holding your breath, slowly exhale the smoke or vapour. Voila, you've mastered the basics! Now all that's left to do is practice.
That said, remember, cannabis can have different effects on different stoners, and it's important to start with a small amount. 
Always make sure to go slow to avoid overdoing it. Plus, it's also a good idea to use weed in a safe and comfortable environment and with friends you trust. 
The Best Cannabis Products to Try from Our Weed Dispensary
How to inhale weed? Step one, get the right cannabis products. Here are some fantastic suggestions to try today at your favourite pot store, Chronic Farms. 
Buy quality cheap weed today and get high in an instant! Take a look at these reviews.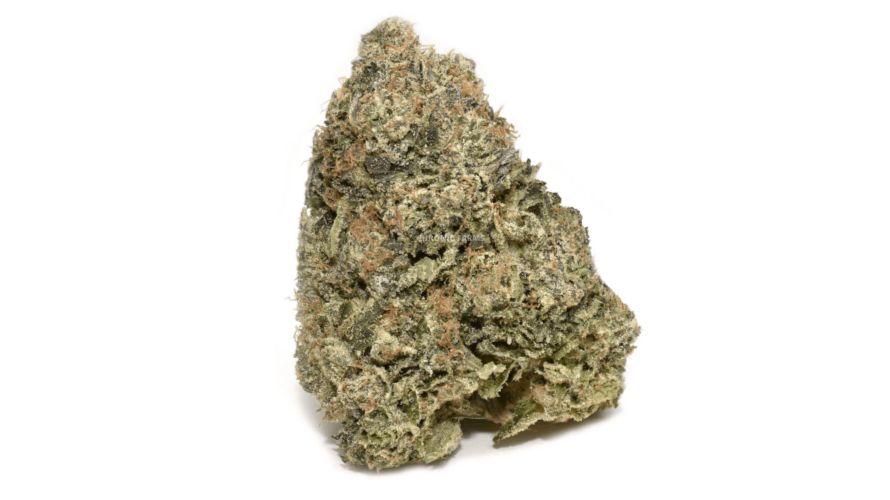 1. 91 Octane (AAAA+)
The 91 Octane (AAAA+), also known as High Octane Kush is a pure Indica strain, and the cross between Lemon Thai, Chemdawg, and Hindu Kush. 
This cannabis strain is famous for producing a euphoric high that can be energizing, and uplifting, while at the same time sedating and relaxing. 
Since it has a strong, fuel-like flavour and aroma profile with hints of citrus and earth, it is only meant for true cannabis fans. 
Use this highly potent Indica strain in a joint or bong and relieve pain, inflammation, and chronic stress. Buy mail order marijuana for just $9.99.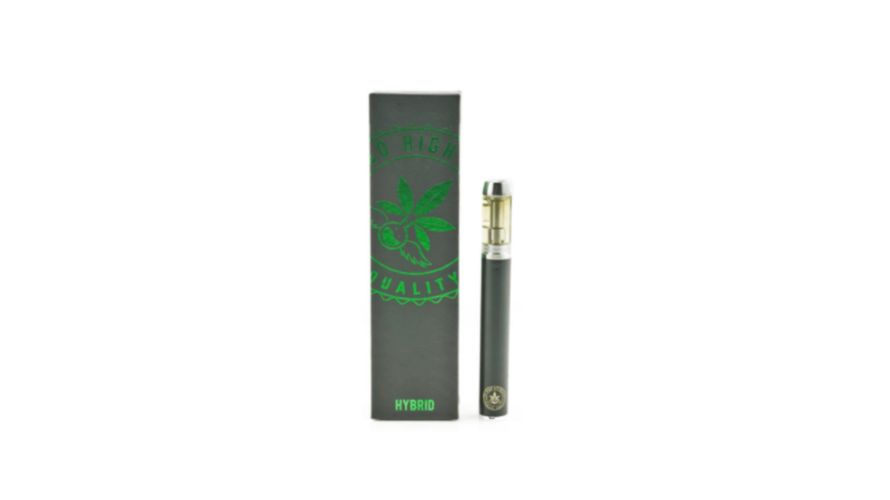 2. So High Extracts Disposable Pen – Blue Dream (Hybrid)
If you have a sensitive throat or you just like vaping, try the So High Extracts Disposable Pen – Blue Dream (Hybrid). This disposable pen features the Indica hybrid Blue Dream, a flavourful, sweet and fruity bud with hints of haze and blueberry. 
The effects are typical of Indica. You will feel uplifted, yet relaxed and sedated. Use it to relax after a long day at work, or relieve acute and chronic pain. 
Some users even like to use the Blue Dream strain to alleviate depression symptoms, anxiety, and daily stress. Get it today for $35.99 (on discount at Chronic Farms).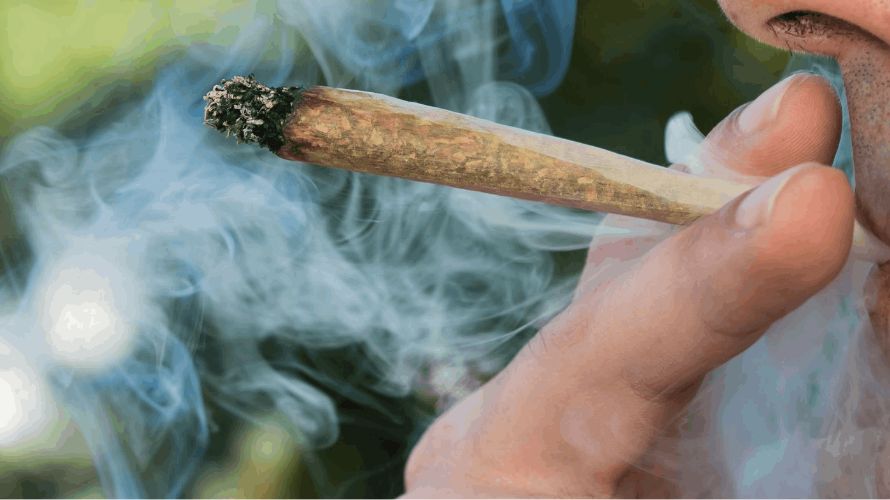 Inhaling Cannabis with a Joint: Benefits
There are several potential benefits to inhaling weed through a joint. Consider the following when learning how to use a joint.
Smoking a joint will help you relieve pain

: Cannabis is known to have pain-relieving properties, and smoking or inhaling cannabis through a joint may help to alleviate acute and chronic pain.

Smoking a joint will make you feel relaxed

: Cannabis can also have a relaxing effect on the body and mind, and smoking a joint can be a way to unwind and reduce stress.

A joint will improve your mood

: Some potheads find that inhaling cannabis through a joint can improve their mood and alleviate symptoms of mild to moderate depression or anxiety.

A joint may increase your appetite

: Cannabis is known to stimulate appetite, and inhaling it through a joint may help to increase hunger. Say hello to the munchies!
Furthermore, rolling a joint is easy, quick, and foolproof (once you've mastered the techniques). 
Additionally, you can do it anywhere, anytime! If you are on the go, a joint may be the perfect consumption method for you. 
On the downside, smoking a joint may not be for people with sensitive throats or consumers worried about the hazards of smoke. 
Inhaling Cannabis with a Vape: Benefits
Inhaling cannabis via a vape may provide several health benefits, as well as advantages when it comes to convenience. Here is what you should consider:
Reduced smoke

: As you know, vaping weed involves heating the plant material to release its active compounds, without burning it. 
When you vape, you inhale less smoke and fewer harmful chemicals (compared to smoking), which can be easier on the lungs and respiratory system. If you have a sensitive throat, you may prefer to inhale cannabis via a vape.
The possibility of being a more efficient way to inhale weed

: According to many, vaping can be a more efficient way to reap the effects of cannabis, as the heat used in the process extracts more of the plant's active compounds, allowing you to use less product to achieve the same effects.

Dosing is more precise

: If you are a medical canna user, you may know that measuring the most accurate dose of weed can be tedious. In this case, vaping may be a better option for you. 
Vaping is said to allow for more precise dosing of weed, as many vaporizers have temperature controls that allow you to adjust the temperature and control the number of active compounds released.
Vaping is more discreet

: Vaping can be one of the most discreet ways of inhaling cannabis, as the vapour produced by a vape pen or your other vaporizer is generally less noticeable and has less of an odour than smoke.

Vape pens are convenient and portable

: Always on the go? Then a vape pen may be ideal for you!





Vaping can be more convenient and portable than smoking, as many vaporizers are small and lightweight. 
Moreover, they can be easily carried in a pocket or purse.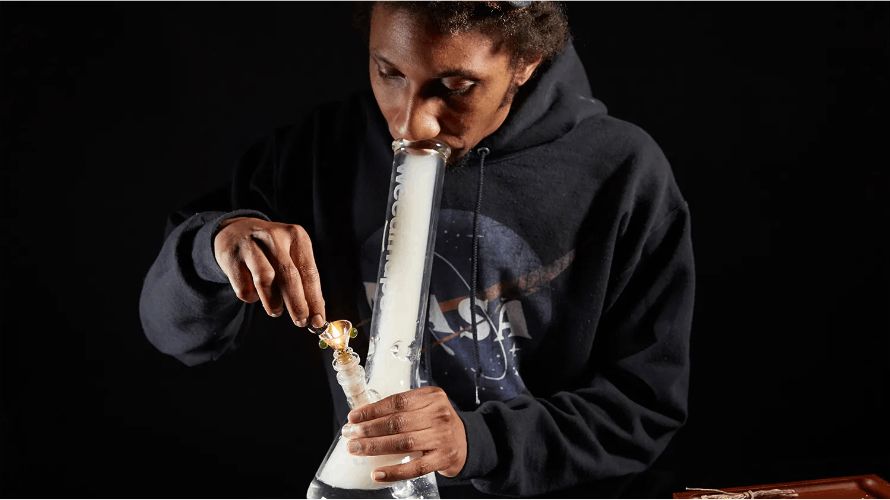 Inhaling Cannabis with a Bong: Benefits
Inhaling cannabis with a bong may provide you with a number of benefits, including the following:
The hits are smoother

: Thanks to the water in the bong, the smoke becomes cool. This makes it easier on your lungs and throat, which can result in a more enjoyable and smoother hit. 
If you find smoking cannabis in joints or pipes harsh, you may like inhaling cannabis with a bong.
The hits are bigger

: Bongs allow for smoother and bigger hits. 

It's an efficient way to enjoy weed

: Inhaling cannabis via a bong can also be more efficient, as the water in your bong can filter out some of the unwanted plant material, allowing you to inhale more of the active compounds in marijuana.

More enjoyable experience

: Many stoners simply enjoy using bongs, as they can be fun and exciting to use. Also, there are a variety of fun shapes and designs that you can choose from to make the experience personalized.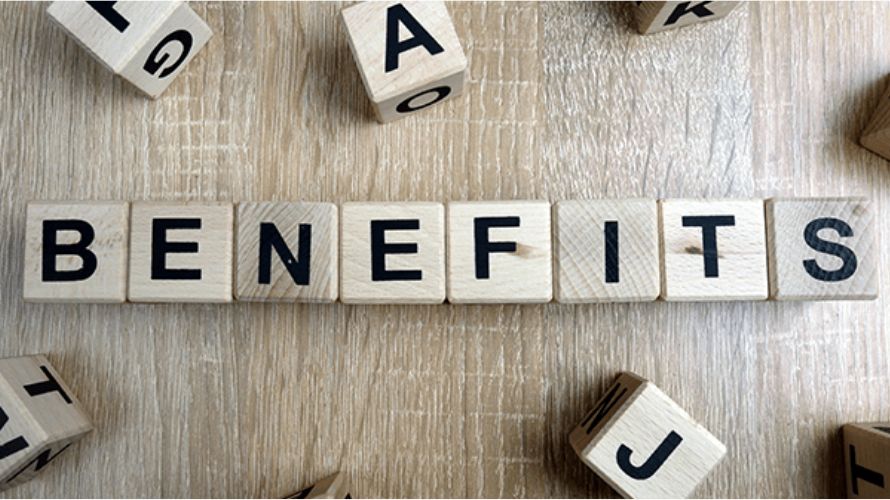 Inhaling Cannabis for the Best Benefit: Final Verdict
What's better: Using a joint, bong, or vape? The answer to this question will depend entirely on you and your preferences. 
If you value convenience and ease of use, you may prefer joints. 
However, if you want the most discreet and possibly best consumption method for sensitive throats, a vape pen or vaporizer may be better for you. 
Finally, if you enjoy the traditional smoking experience, you can't go wrong with a bong!
How to Inhale Weed to Reap Maximum Effects
Always make sure to use the right equipment. 
Whether you are inhaling cannabis via a bong, pipe, or joint, make sure to choose quality materials that work well for you and that allows you to enjoy the weed.
Take some time and experiment with the different consumption methods to find the best one for you.
Also, pace yourself. Start low and slow to avoid overconsumption and possible side effects like cottonmouth and paranoia. 
It is crucial to stay hydrated! Keep a water bottle with you at all times.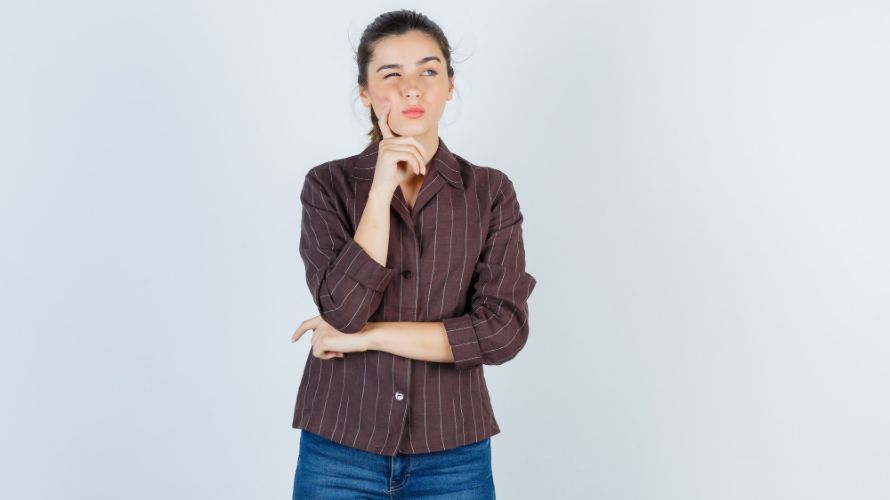 Where Can I Buy Weed Online?
Now that you know how to inhale weed, let's shop! Visit Chronic Farms, Canada's best source for top-tier cheap weed. 
Buy mail order marijuana today and receive a package delivered to your address soon!