Cannabis Indica Strains: An Online Pot Shop List of Favourites in Canada
Cannabis indica strains are short-statured cannabis subspecies that are famous among other cannabis for their fast flowering times. They are mostly known for their "stoned" effect induction. 
These plants naturally develop in subtropical climates. They can also be found in specific regions such as the Hindu Kush with normal temperatures and harsh weather. 
The resilience of cannabis indica strains makes them perfect to grow both indoors and outdoors. Furthermore, they are one of the easiest to grow cannabis.
They come with a significant resin amount that makes them perfect for hashish creation. 
Most of these plants offer tasty, dense buds, and a nice aroma. As such, here are the 10 most potent cannabis Indica strains available at our online dispensary in Canada.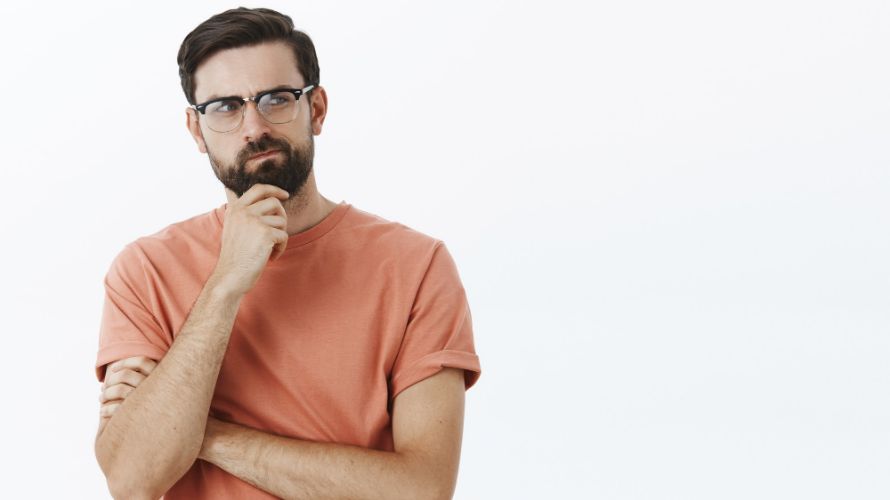 How to Pick The Best Cannabis Indica Strains?
Buying the best Indica Strains may not seem easy since there are lots of weed online dispensaries. 
However, picking the right online pot shop may seem difficult. Check the reputation of the online weed dispensary store before you buy weed online. 
You may consider reading reviews to know more about what customers have previously said about such a store. 
If you are considering the right store you can mail order marijuana from, then it begins with the online weed store; ChronicFarms. 
Ten Potent Cannabis Indica Strains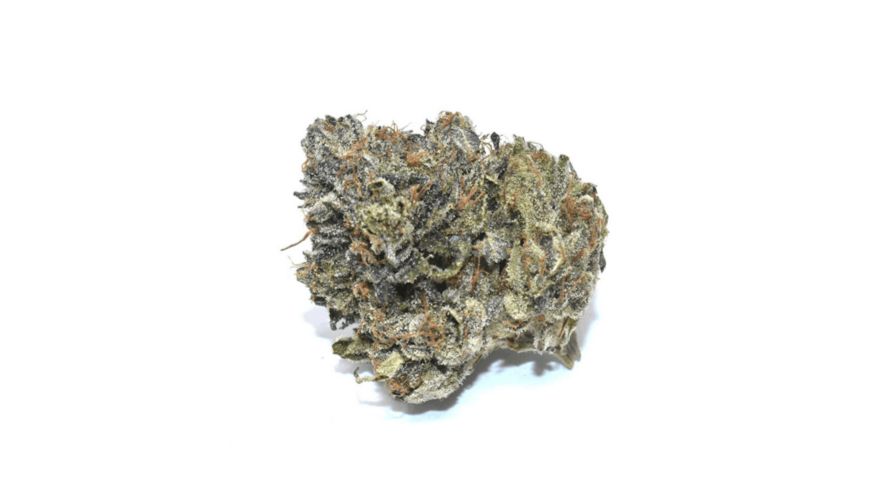 1. Face Off OG (AAA)
Regarding the heritage of this Indica Strain, much information isn't available. However, lots of users have claimed that it is a by-product of two heavy-hitting Indica Strains. 
Many would assume that this Face off OG (AAAA) would not offer beyond body stone or cerebral buzz, however, there is more to it. 
This cannabis Indica Strain has a THC content of 20%. It is famous for its production of dense buds to medicate with. Green leaves cover their nuggets and have a lime-green colour. 
Moreover, this Indica is covered with red hair and leaves users with a good smell and amazing aftertaste. The faint-hearted may not find this India suitable and can sometimes be difficult for the most experienced Indica users to medicate with it. 
However, the Indica weed provides users with a stead high and great relaxation effect. It can lock users on the couch for a long time, leaving them lazy and exhausted. 
It works well for those who want to stay indoors all through the night. The Indica weed comes with top-notch medical benefits such as chronic pain treatment, migraine, anxiety, and depression.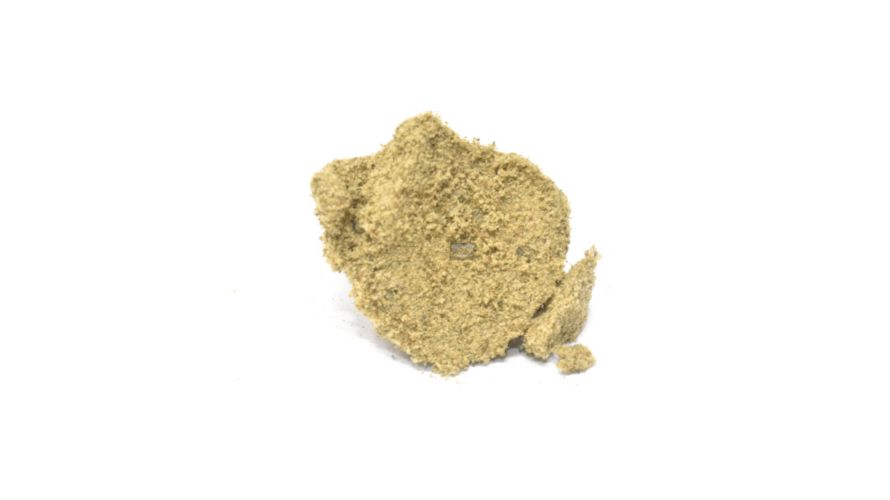 2. Diablo Death Bubba – Kief
This is one of the best Indica Strains that offers top-notch cerebral stimulation that helps users focus. It is also good for motivation, and upliftment, and generally increases users' creative energy. 
This cannabis Indica Strain offers the best treatment for medical conditions such as pain, anxiety, and stress. 
The Indica Strain is also famous for its high potency that offers different effects, including sedative, comfort, and others. 
More interestingly, Diablo Death Bubba-Kief is one of the best Indica Strains for sleep, so those struggling with insomnia have something to rely on. 
You can check out this Indica from our online weed dispensary.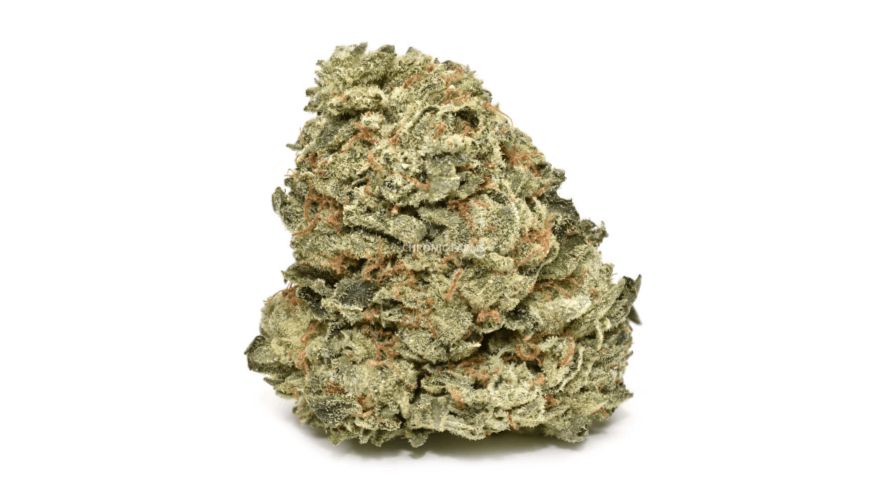 3. OG Kush (AA)
The first cultivation of this cannabis Indica Strain first took place in Florida, in the early 90s. 
It was believed that a marijuana strain from Northern California crossed with Amsterdam's Chemdawg, Lemon Thai, and a Hindu Kush plant.
OG Kush (AAAA) offers different medical benefits such as the removal of stress, pain, and anxiety. This Indica has a complex aroma, including notes of fuel, skunk, and spice.
Also known as "Premium Original Gangster Kush," this cannabis Indica Strain smells like lemon pine fuel. 
It also comes with high THC content and a top-notch body effect, making it a suitable Indica to cool off stress. You can buy this cannabis Indica weed from our online pot store.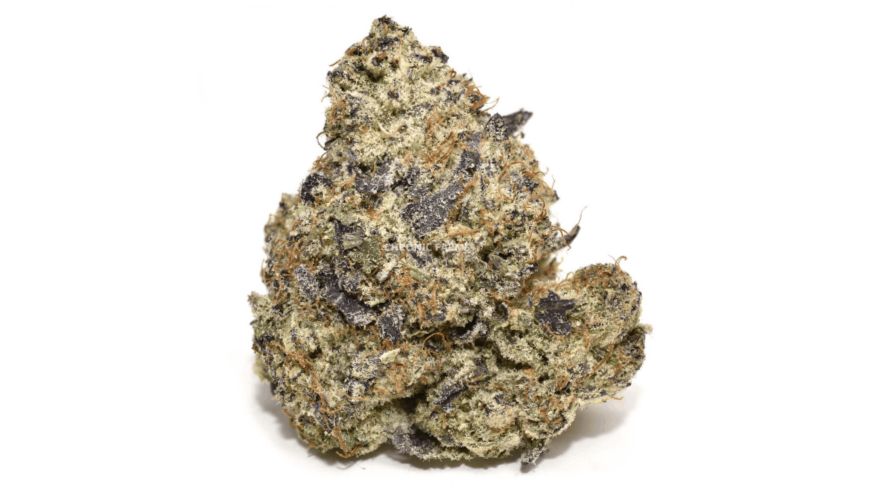 4. Ghost Train Haze (AAAA+)
Here comes another intense Indica strain that has ever entered the marijuana market. If you are an inexpensive toker, then this cannabis Indica Strain may not be for you. 
Named after the "Most Potent Strain on earth" by High Times magazine in 2012, Ghost Train Haze (AAAA+) comes with 27% of THC. 
Heavy consumption of this Indica weed can result in an almost psychedelic feel that may induce paranoia. 
It works perfectly for those suffering from depression or if you are looking forward to having a great time. 
Taking smaller doses can usher you into laughing fits, leaving your creative mind stimulated. The cannabis Indica Strain has a blend of sour, citrus & pine aroma.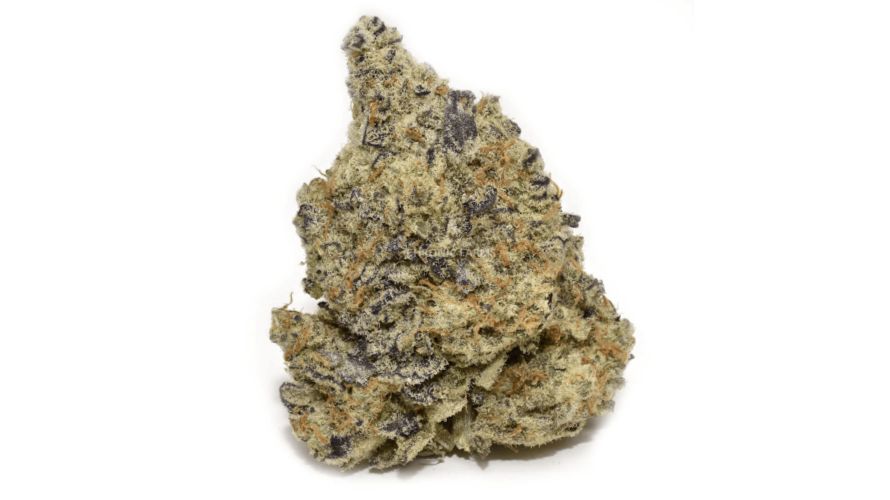 5. Ice Cream Cake (AAAA+)
This rare Indica dominant hybrid Strain is a result of crossing Gelato 33 X Wedding Cake strains. 
Thanks to its sweet nuttiness and flavour that lingers for long after users' final toke. It offers a pungent effect to users as they continue burning the nugs. 
Ice Cream Cake (AAAA+) has a beautiful flavour and offers high relaxation effects that get users kicking back within a short time. 
Its high begins from the cerebral, lifting users' minds into excitement while also getting rid of negative thoughts right away. 
After some time, the body gets back into its physical form and can lock users in the couch before being drifted away. All thanks to its  20-25% average THC level. 
Its medical benefits include treatment for chronic pain, appetite loss, and insomnia, making it one of the best cannabis Indica strains for sleep.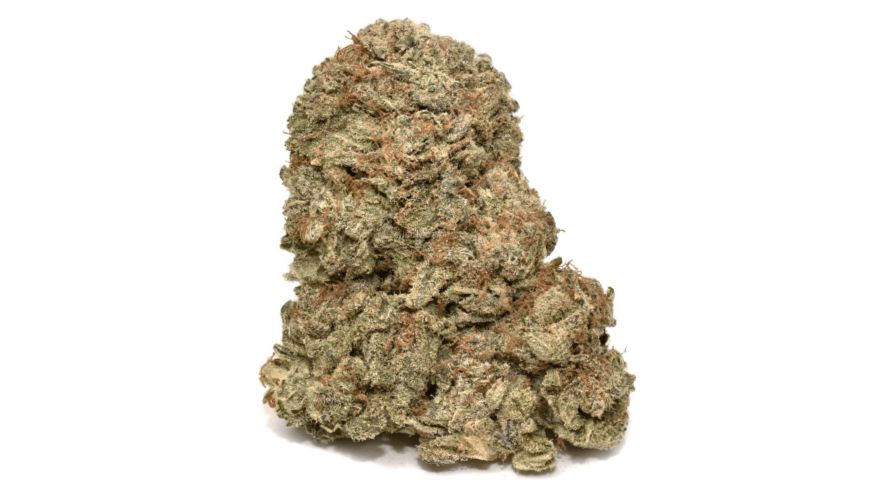 6. Blueberry Pie (AA) 
This Indica strain is one of the even-balanced hybrids (50% Indica/50% Sativa). It is a result of crossing the classic Girl Scout Cookies X Blue Dream strains. This Cannabis Indica Strain has a THC content of 15-19%.
Blueberry Pie (AA) leaves users with dreaming relaxing effects. You stand the chance of getting hooked after a toke of this cheap weed. 
Its effects begin from the cerebral, leaving users with euphoric energy. It will infuse users with introspection, ushering them into an unimaginable state of relaxation. 
This Cannabis Indica Strain offers a long-lasting effect and is perfect for treating chronic stress, fatigue, and depression. 
Its nuttiness and vanilla smell release as you break the nugs apart. This cheap weed is one of the best Indica Strains for sleep you will get from our pot store.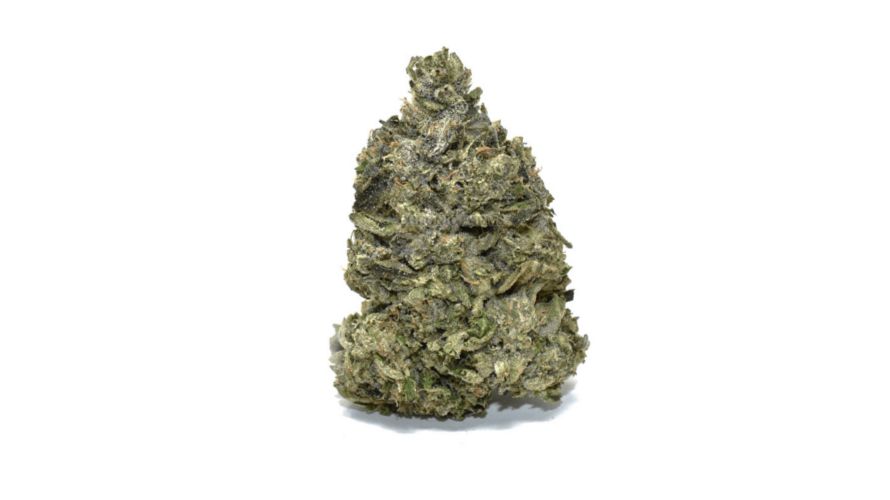 7. Master Kush (AAA)
This Cannabis Indica Strain is not your regular Indica. It is a potent Indica hybrid with 10:90 as its Sativa/Indica ratio. 
It offers up to 20% THC content, making it one of the stronger medical Indica weed you will get from our weed online dispensary. 
Although this Cannabis Indica Strain is a crossbreed of the original Hindu Kush strain and a pure skunk strain, it has unknown genetics.
Master Kush (AAA) is one of the strongest plants ever known and even has some awards to its name. It is popular for being the favourite of the U.S. rapper Snoop Dogg. The Indica wee offers dominant feelings to users and it can be hard to detect due to its citrus smell. 
Being one of the best Indica Strains for sleep, this Indica is one of the most popular weeds people check out whenever they need to buy weed online. 
It is effective for anxiety, migraines, mental health issues, and insomnia.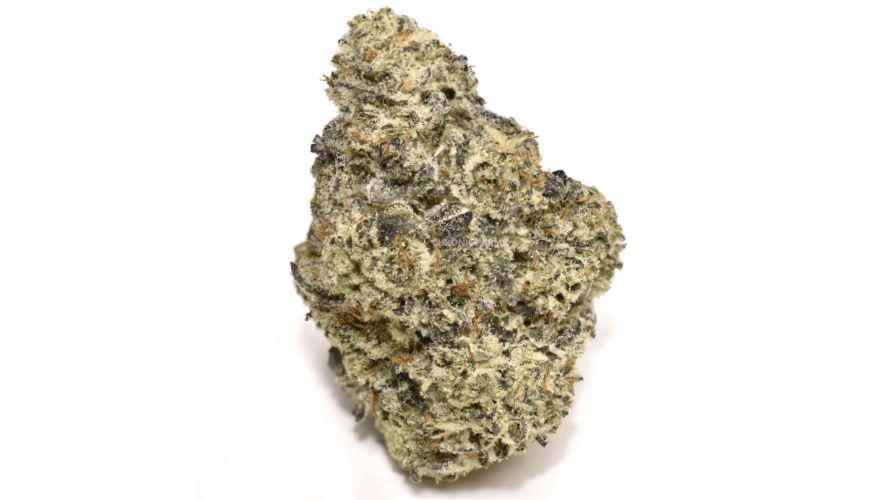 8. Cereal Milk (AAAA)
Here comes another Indica with a rarely evenly balanced hybrid strain (50% Indica/50% Sativa). This Indica weed comes from crossing the potent Snowman X Y-Life strains. 
Its unique flavour and long-lasting high are all you need especially when you feel lazy on a sunny weekend. 
Cereal Milk (AAAA) leaves you with euphoria you have never felt in a while. Its calming effects allow you to remain focused for a longer time. It fills your mind with happiness and pure bliss. 
Its high will uplift you, leaving you to new heights as it leaves you with an influx feeling of creative energy. With an 18-23% THC level, this Indica strain is perfect for treating chronic pain, fatigue, appetite loss, and nausea.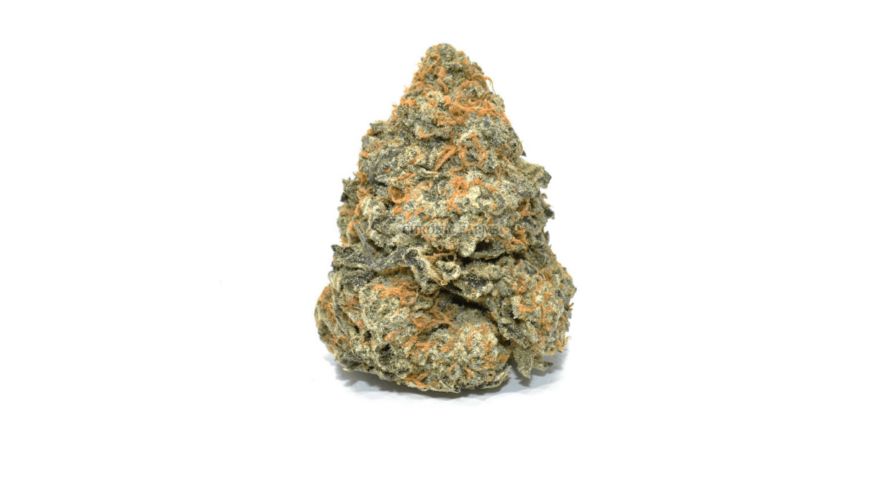 9. California Orange (AA)
Known as one of the most convenient cannabis Indica Strains, it is also easy to grow, whether indoors or outdoors. Its 50/50 Sativa-Indica ratio and 8 to 15% contribute to its mind-blowing "curing" abilities. 
California Orange (AA) helps in treating disorders, hyperactive behaviour, and severe mood swings. Moreover, it is one of the best Indicas for sleep for those struggling with insomnia. 
This Indica weed helps users focus on whatever they do and prevent any hurdles that may come in. 
Moreover, it leaves users with a happy feeling, ushering them into euphoria. 
The citrus-like taste is something that users will not forget so soon. Although it has a strong high, users should take it with caution as it is light for the lungs.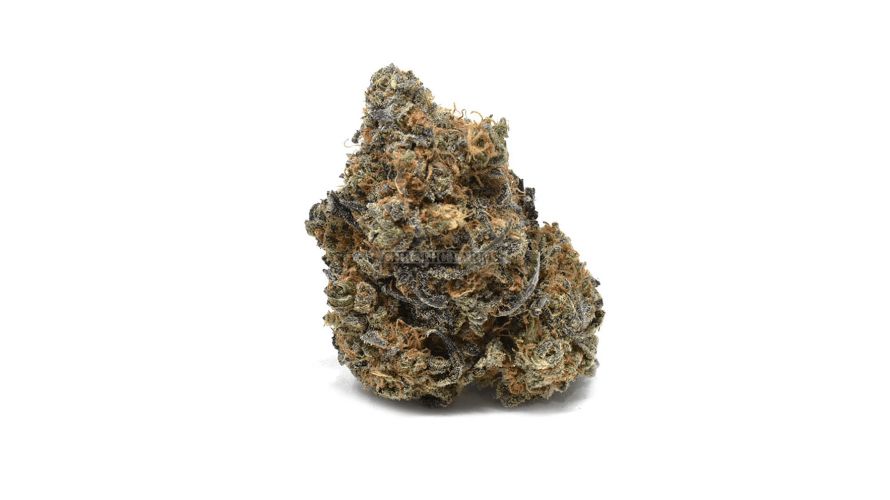 10. White Castle (AA)
This is a slightly Indica-dominant hybrid strain. The Indica weed is a product of crossbreeding the classic White Widow X Ice strains and has 60% Indica/40% Sativa. 
However, users should not confuse this Indica weed for tasty sliders. 
White Castle (AA) has an earthy aroma with a fruity sweet overtone. If you are not careful with this cannabis Indica Strain, it can leave you dozing. 
Hence, you must not engage in any activity when you want to take a toke. 
It leaves users with euphoria and sleepy overtones. You become more sociable and chatty with this Indica. Its 13-19% THC makes it the best Indica strain to treat inflammation, depression, appetite loss, stress, and nausea. 
Want to buy Cannabis Indica Strains Online?
ChronicFarms is your number one pot store to buy your weed online. 
We have the best Indica Strains in our weed store. We also deliver to anywhere in Canada when you mail order marijuana from our store.