An Online Dispensary Answers Why Weed Causes Munchies
You know you get the munchies when smoking your favourite buds, but why does weed make you hungry in the first place? 
Potheads and doctors have known for a long time that smoking weed increases appetite, but the world was still in the dark about how weed makes you hungry. 
When a bunch of researchers and experts recently bumped into an answer to our essential question, we couldn't be happier about this happy accident. 
Kindly read on to be enlightened regarding the reasons why weed gives you the munchies. And you might just want to keep the Doritos close by, just in case.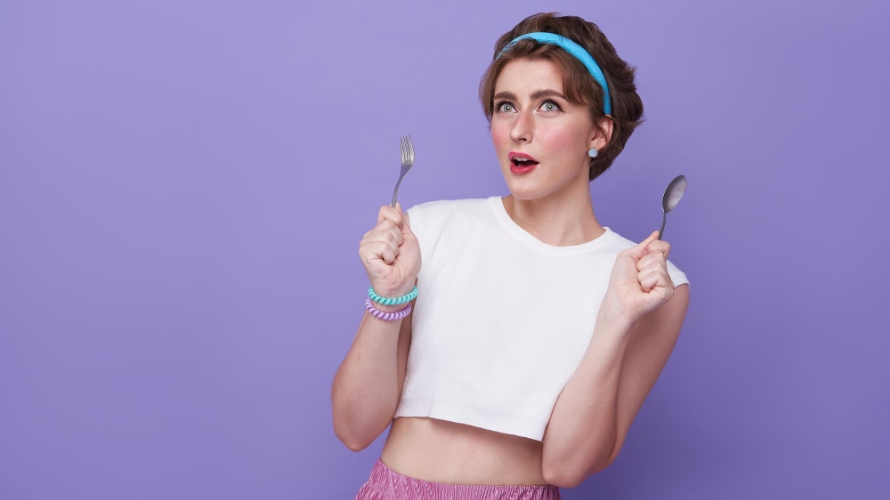 Why Does Weed Give You the Munchies? Explanation #1
The first explanation of why weed make you hungry entails the finding that cannabis somehow tricks your brain into thinking you're starving when you're actually not. 
In a particular study done on mice by some trusted and expert cannabis enthusiasts, THC has been shown to flip a switch in the mouse's hypothalamus – signalling the (ongoing) craving for food. 
Where receptors in your body interact with THC, which is located in your central nervous system, THC evidently triggers your appetite. 
In essence, it boosts your appetite whether you're hungry or not. 
So, the first explanation of "why does weed make you hungry" can be found within the effects of THC.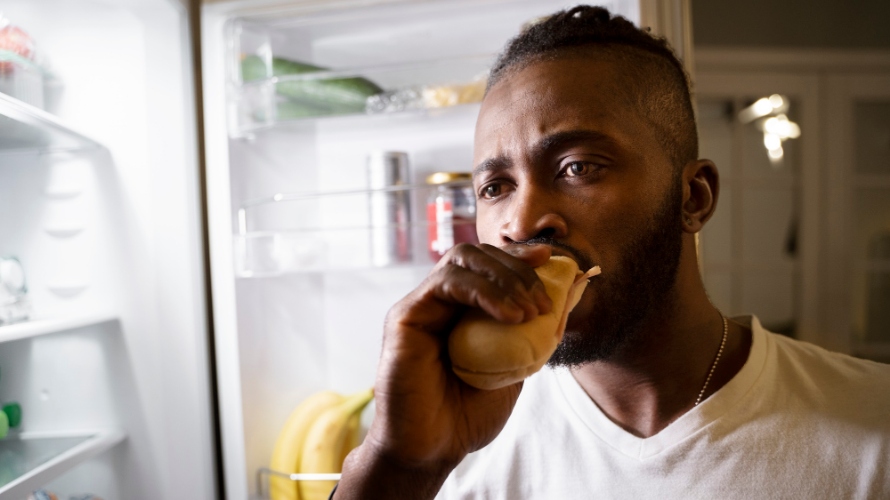 Why Does Weed Give You the Munchies? Explanation #2
The other main active ingredient in cannabis, CBD. 
According to experts, CBD does not cause the munchies, however, it may boost appetite in another manner if added to food or used as a superfood additive. 
In this regard, it's also rumoured that CBD's appetite-boosting element may stem from its influence on serotonin receptors. 
The latter explanation is of course, very similar to that of THC explained above.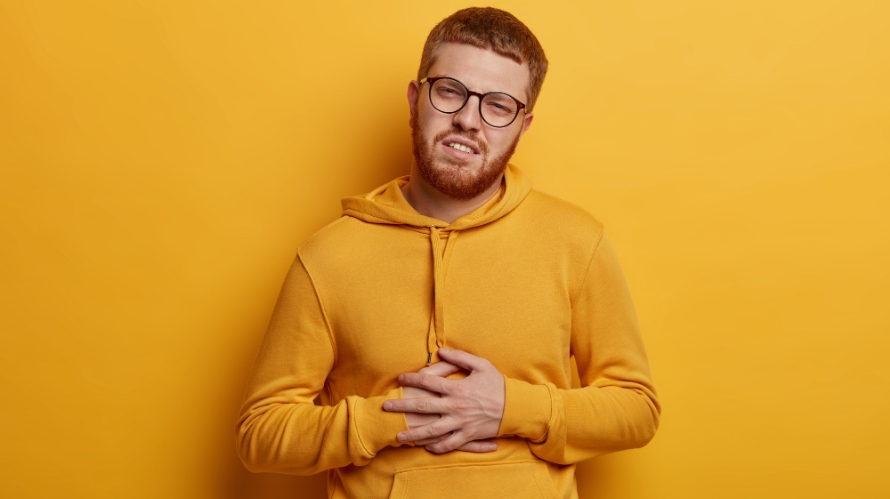 Why Does Weed Make You Hungry? Explanation #3
There's a third explanation as to why does weed make you hungry, which has to do with the effect of cannabis on a hormone called ghrelin. 
So, as per this explanation, when you use cannabis, this hormone sends a signal to your brain that you are hungry. 
Where hormones and THC interact, you know you'll get the munchies!
Best Strains for Getting the Weed Munchies 
If you want to get the munchies when high, we have a few serious contenders for you to indulge in before you raid the fridge. 
In no particular order, these strains are obtainable from the Chronic Farms online dispensary. 
If you are looking for the best cannabis strains and relative products to boost your appetite – have a look below.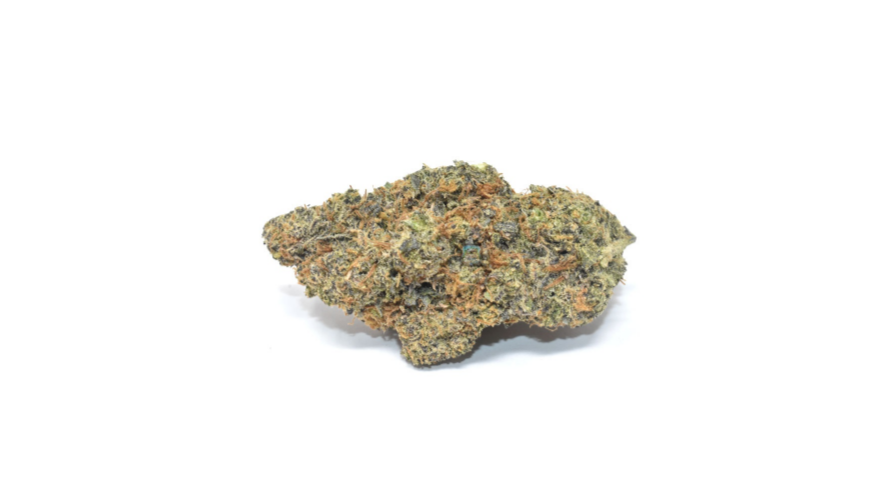 Purple Haze
Made famous by Jimi Hendrix in 1967, Purple Haze is rumoured to be a cross between Haze and Purple Thai. 
Initially bred to bring joy to veteran consumers – this strain remains well known for its high-energy cerebral stimulation. 
If you want to enjoy the powerful effects of Purple Haze, kindly read on to find out where you can buy it.
Enjoy its sweet and earthy flavours while Purple Haze takes you away to new psychedelic realms and hits you with the munchies soon afterwards. 
Would you like to get your green fingers on this nostalgic strain? There's no better time than the present. 
You can buy Purple Haze AAAA buds from only $9.99 per gram and fly off with Jimi Hendrix and his angels in due time.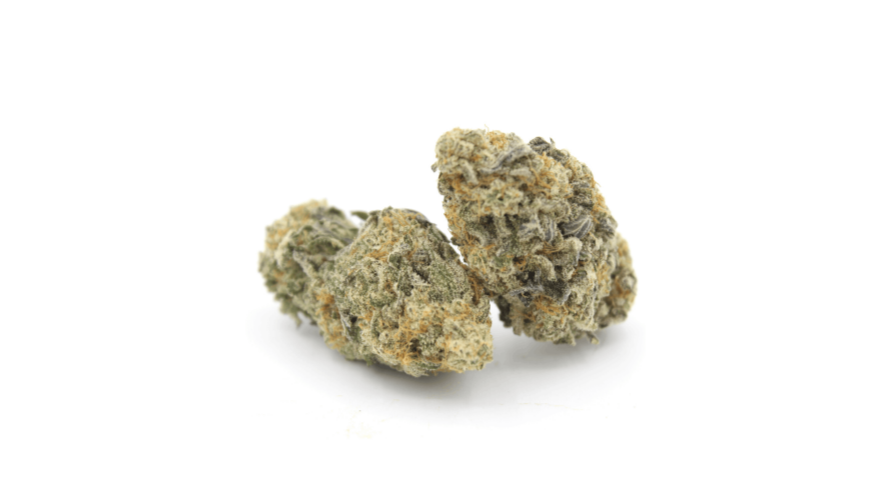 Gushers
Gushers is an indica dominant hybrid strain created by crossing Gelato 41 with the Triangle Kush strain. 
Named for the delicious candy-like taste, Gushers is a real tropical fruity delight with aftertones of creamy cookies. 
The Gushers high is associated with super relaxing effects – best suited to Netflix nights and lots of snacks by your side. Gushers with have you gushing from something sweet, sweet and sour or dill – depending on your personal preferences.
Enjoy the blissful effects of Gushers AAAA buds for yourself by buying some from the best online weed dispensary in Canada: Chronic Farms. 
Let Gushers lead the way to serious munchies and nights of wonder. 
Take a toke and be led astray to the kitchen as you get creative with various delicious combinations from the food stock in your house.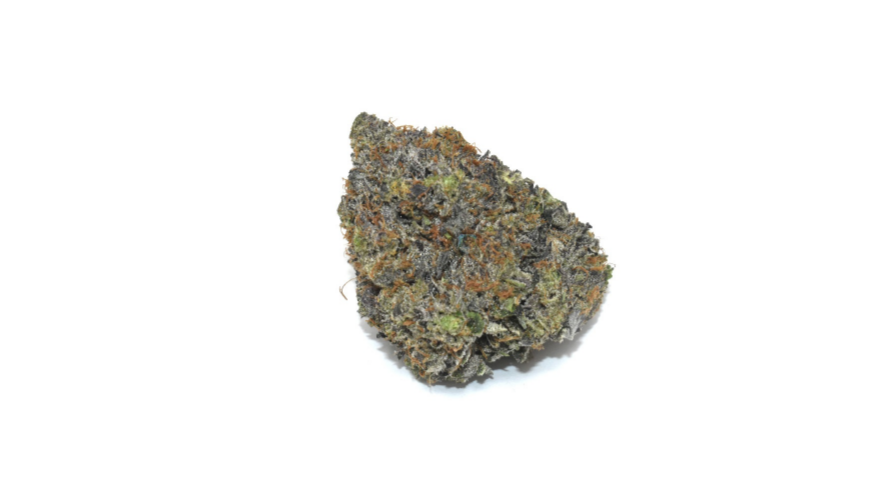 Grandaddy Purple

Granddaddy Purple is a heavy indica dominant strain created by crossing the classic Big Bud with Purple Urkle strains. 
True to its name, the buds offer purple overtones while emitting heavenly aromas of sweet sugary blueberries and grapes. 
This strain is fast-hitting and offers instant pain relief in both mind and body and mind, eventually leaving you in a couch-lock that steers you ever closer to the munchies.

Almost needless to say; this strain gives you a proper case of the munchies, so be sure to have some snacks close by! 
You can order 28 grams of this fine bud for only $149.99 from our online pot store – and be well on your way to candyland before you take a trip to neverland. 
Let Grandaddy Purple lead the way to delicious food sessions and much more.
God's Gift
First thing's first: Don't let the friendly name of this strain fool you! 
God's Gift can pack some serious couch-locking sedation along with a case of the munchies. 
Be sure to get some snacks ready prior to experimenting with this one. 
If you're looking for a true blessing from nature, this strain with its 22% THC remains an impressive pick.
At only $9.99 per gram, you don't want to miss the opportunity to buy beautifully intoxicating munchies-inducing God's Gift value buds. 
Packing a punch of blueberry, gassy and related flavours, this strain should be near and dear when you feel like getting your munch on any time of the day or night. 
God's Gift is the go-to strain for anyone struggling with appetite issues.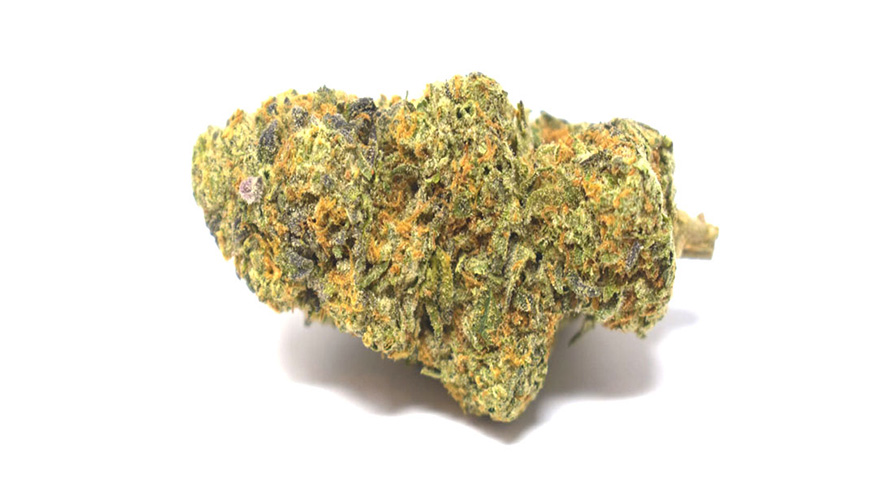 LA Beatnik
LA Beatnik is defined as a hybrid indica-oriented strain that brings euphoria and relaxation to lucky constituents. 
As a blend of Seed Junky OG and Kush Mints, the 24% THC level along with flavorful hints of pine, earth, citrus and herbs will take you to the moon (and fridge) and back again!

Will the Munchies Make You Gain Weight?
If you're concerned about weight loss, this section is for you. The simple answer is: No, you don't actually gain weight from the munchies themselves. 
The good news is that marijuana receptors are evident in your mitochondria. 
Where the mitochondria is responsible for the activation of hunger levels, their natural THC receptors are pivotal in regulating overall energy use.
In light of the above, it's speculated that cannabis alters your ability to keep burning fat – in spite of getting the munchies. 
Another factor that comes into play here is the type and strain of weed. 
For example, sativa strains have a more energizing effect in comparison to indica strains that tend to make you feel "stoned", which may lead to (over) indulgence of food.

What it really boils down to here, is that different types of marijuana have varying effects on different consumers. 
With that said, it's important to experiment with different strains in order to find your best mate. 
And in that regard, we highly recommend the strains listed earlier if you're looking to treat your tummy.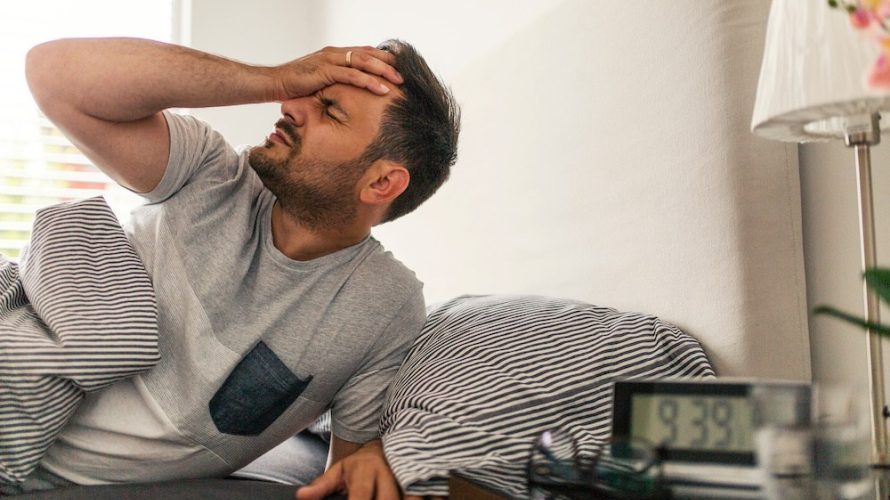 What To Eat When the Weed Munchies Hit?
Pizza, chocolates and chips. Yes please! 
But did you know that depending on the type of food you eat, your brain acts accordingly? 
What this means, is that dopamine is released in your brain in response to the foods you consume when high. 
As your brain gets used to increased dopamine levels from certain types of sugary foods, your body gets used to wanting more of the same.
If you're concerned about the health and weight levels, you should ideally be reaching for a bag of fruits and vegetables when you get the weed munchies. 
However, in order to satisfy your cannabis-induced cravings, you've gotta let loose and indulge in your favourite foods when the mood strikes!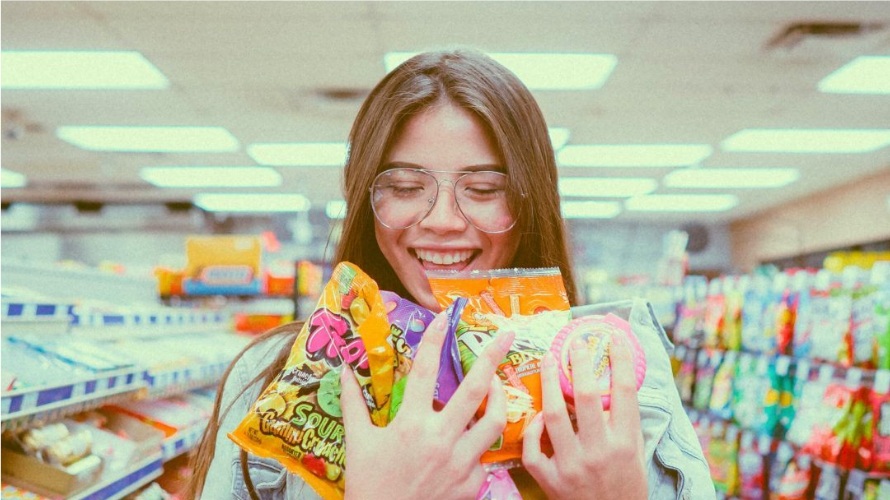 Why Does Weed Give You the Munchies? In Conclusion
Getting a proper case of the munchies when high can be fun and rewarding. 
When it comes to weed munchies, you are at liberty to choose your level of hunger with relative cannabis strains. 
If you are someone that struggles with appetite, there may be no better cure than cannabis from our online dispensary to cure your blues. 
Be sure to opt for any of the strains listed above and let your tastebuds roam in flavour and freedom!