An Online Dispensary Answers How Long A Joint of Weed Should Last
A joint of weed can last a long time, but how much exactly is "long"? How do you roll a cannabis joint to make sure that you don't run out too quickly? 
What are some of the best cannabis strains to include in your cannabis joint? Your wondering days are over! 
This article will help you understand how long should a joint of weed last and how you can maximize your cannabis experience, fuss-free. 
You'll also learn about the top strains to get from our weed dispensary, Chronic Farms. If all of this sounds good, keep scrolling for the rest.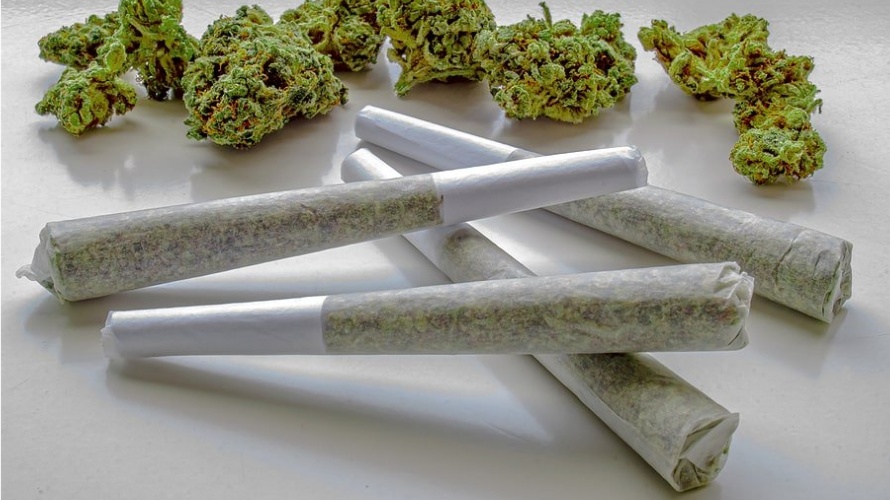 What is a Joint of Weed?
Is a joint of weed the same as a blunt or a spliff? Contrary to popular belief, these terms do not refer to the same thing. While all three are smokeable cannabis products, they have distinctive features that make them unique. 
For instance, a typical joint will consist of a filter (or a crutch), paper, and the desired cannabis strain. You can get joint-rolling paper made from wood pulp, hemp, or even rice. As for crutches or filters, you can make them from index cards, cardstock, and thick paper. 
If you want to make a bud joint, you can head to your favourite dispensary and grab some readily available rolling papers and crutches. Alternatively, some of these supplies can also be bought at smoke shops or certain convenience stores.
So, how is a weed joint different from a blunt or a spliff? Consider these characteristics:
A blunt is a cigar (or a cigarillo) that you hollow out and fill with weed.

A spliff is a cannabis joint that includes a blend of weed and tobacco

A pre-roll is a bud joint that you can smoke on the go. A better-equipped pot store will offer quality pre-rolls.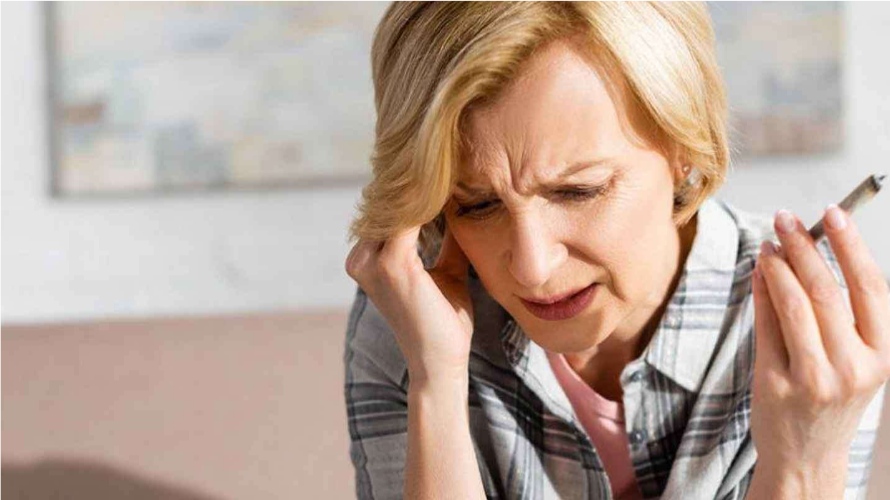 How Long Should a Joint of Weed Last?
By preparing your weed joint properly, you can enjoy it with a group of friends for a long time. This exact time frame will depend on the quality of the materials you use, how much weed you include in your joint, and the number of people in your stoner circle. 
As for the effects, they usually peak around 10 minutes post-consumption. 
The benefits of weed joints usually last anywhere from one to three hours, but they can also linger for a maximum of eight hours. 
Remember, weed can hit everyone in a different way, so you will have to experiment and see how your body reacts. 
We always recommend starting low and slow, especially if you are a stoner newbie.
The Best Strains for Your Weed Joint
These are the best value buds to include in your joint for an unforgettable high. 
Get these strains from Chronic Farms, the number one online dispensary in Canada. 
Check out the in-depth reviews below and purchase some mail order marijuana today.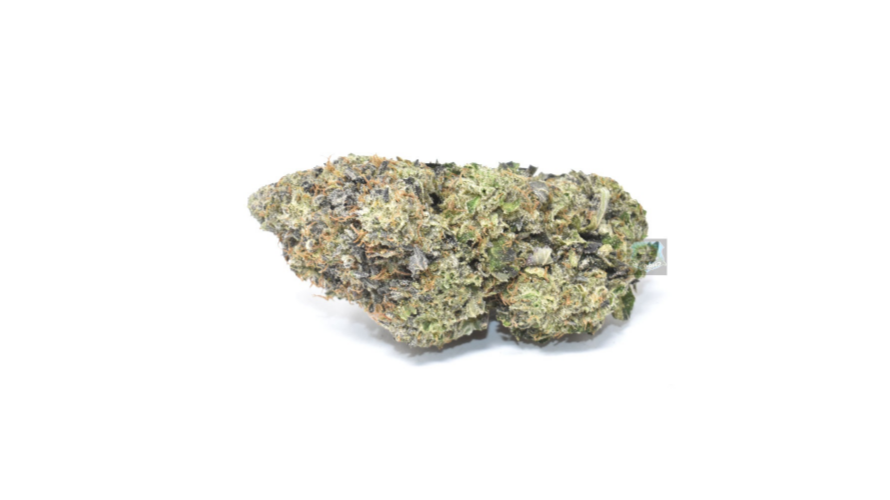 GMO Cookies (AAAA)
GMO Cookies is the child of the legendary Girl Scout Cookies and the Chemdawg strains. 
This is an almost pure Indica hybrid (90:10 Indica to Sativa ratio) with around 20 to 24 percent of THC. 
Make sure to purchase GMO Cookies (AAAA) from our online dispensary, Chronic Farms, to ensure the highest THC percentage available. 
That said, this is a powerful Indica strain suitable for experienced recreational and medical cannabis users. 
The effects are almost eternal, so if you want to enjoy a long-lasting joint, grab some GMO Cookies. 
Medical patients dealing with inflammation, depression, insomnia, and chronic fatigue will enjoy this savoury garlic-flavoured delicacy.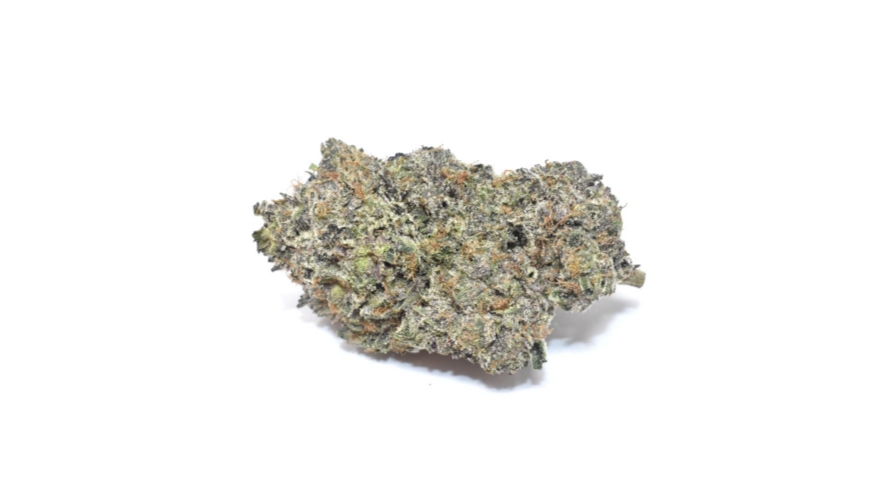 Gods Gift (AAAA+)
Gods Gift is a top-shelf Indica-leaning cannabis strain with around 22 percent of THC. 
According to users just like you, the effects are almost immediate and long-lasting. You will feel happy and euphoric in a blink of an eye. 
Nonetheless, the physical effects are what make Gods Gift (AAAA+) a true crowd-pleaser. 
While the high starts with a hazy bliss, it slowly transgresses into a deep state of sedation, couch-lock, and eventual sleep. 
Anyone struggling with chronic insomnia and other sleep disorders will benefit from the healing effects of this cannabis strain. 
Also, it's dirt cheap! Get Gods Gift and other value buds for as low as $9.99.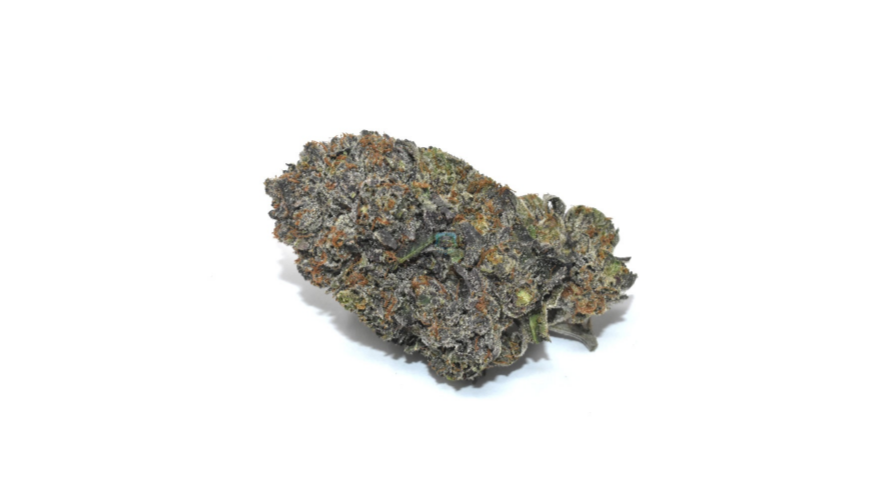 Couch Lock (AAAA+)
The name of Couch Lock (AAAA+) says it all. 
This is a monstrous Indica dominant strain (85:15 Indica to Sativa ratio) that was created by mixing the famous Afghani and Northern Lights #5 strains. 
If you want all of your stress, worries, and tension to fade away, try Couch Lock today. 
As the name suggests, you will feel hopelessly sedated and hazy. The high begins with slight tingle in the back of the head. 
Slowly but surely, you'll feel a burst of happiness and an amazing physical buzz. If you are a beginner stoner or someone with lower tolerance levels to the psychoactive compound, get Couch Lock. 
With a THC percentage of around 19 percent, this strain will help treat muscle spasms, cramps, epilepsy, appetite loss, and fibromyalgia.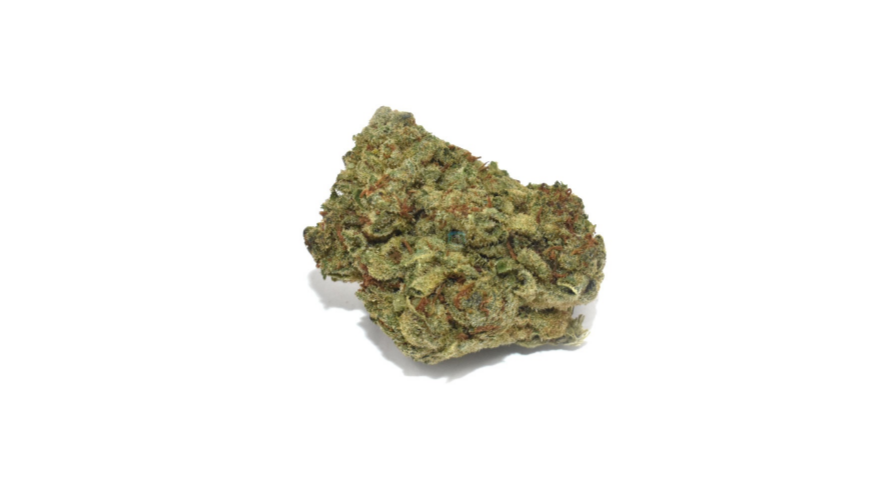 Love Potion (AA)
Love Potion is an addictive Sativa leaning hybrid (70:30 Sativa to Indica ratio) with around 15 to 18 percent of THC. If you need a mild to moderate cannabis strain, get Love Potion from Chronic Farms today. 
What makes this Sativa hybrid special is its intense ability to arouse and stimulate. 
Stoners on the hunt for an effective cure for all love needs will be obsessed with this energizing and buzz-worthy strain. 
Besides improving your love life, Love Potion (AA) can help medical patients dealing with anxiety, chronic stress, fatigue, nausea, and depression. 
What about the taste? According to users, Love Potion has a mouth-watering tangy lemon taste with a fresh skunky lemon citrus aroma.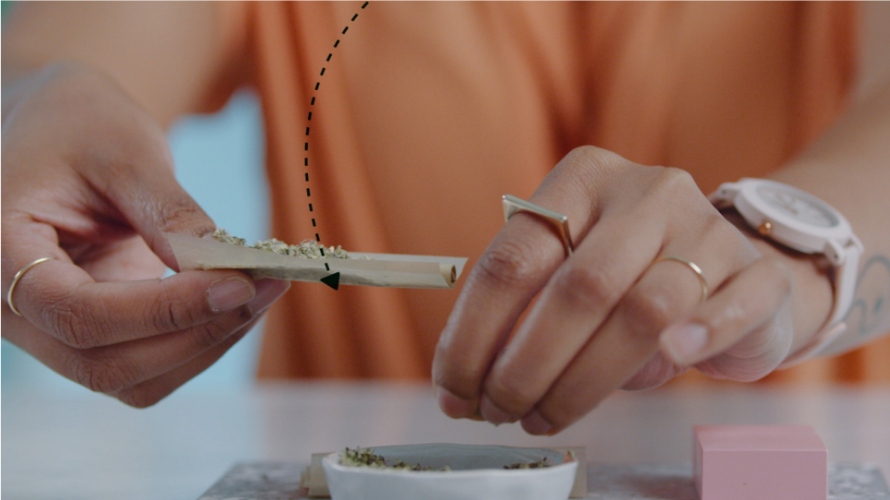 How to Make a Cannabis Joint?
Rolling a joint of weed is simple, but it may take some practice and lots of patience. Follow these easy and fool-proof steps to enjoy the best and longest-lasting bud joint of your life. 
First, gather the necessary supplies:
A grinder (alternatively, you can use your fingers or scissors to cut the buds into tiny chunks)

A rolling tray

Quality rolling papers

A store-bought crutch or a filter (or try making your own crutch at home)

A pen or chopsticks

The cannabis strain of your choice
Once you have all of your supplies, it is time to make the joint. Follow these steps:
Step 1: Grind Your Cannabis Strain With a Grinder
As mentioned in the notes, you can also use your fingers to pick apart the bud of your choice. If you are using scissors, you'll want to be extra careful not to damage the beneficial cannabis trichomes.
Step 2: Make a Filter or a Crutch
If you are feeling lazy or you are short on time, you can get pre-made crutches at your local weed store. For reference, these act as mouthpieces and they make the joint easy to hold and handle. 
Moreover, a good crutch will help increase the airflow via a joint and decrease the risk of burning the lips during hits. If you want to make a crutch, you'll need thick cardstock or a piece of paper. Business cards also work.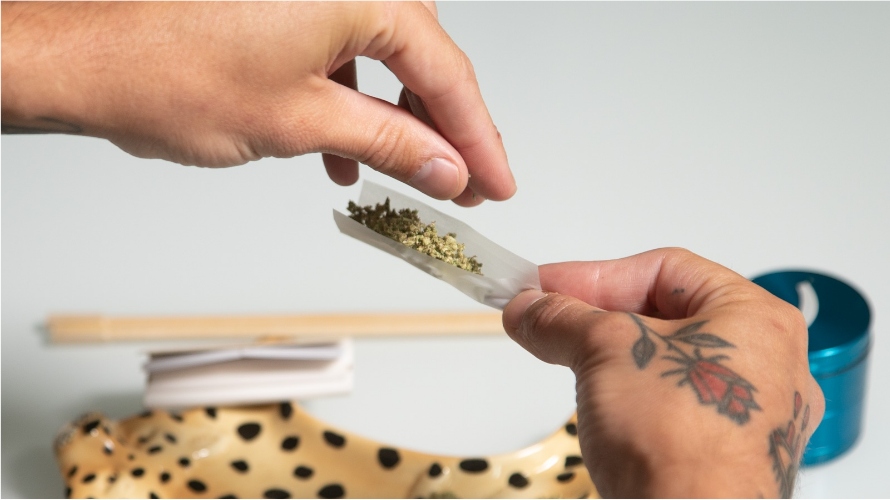 Step 3: Fill the Joint with Cannabis
Next, lay some rolling paper on your tray. Place the filter or the crutch where the mouthpiece will be and sprinkle some cannabis onto the paper. Make sure to spread the cannabis evenly, and never overstuff! 
To get the perfect cannabis joint, you'll want to buy weed online from a reputable dispensary. By prioritizing the quality of your cannabis strain, you will enhance the flavour, aroma, and benefits of the end result. 
Fortunately, if you purchase from Chronic Farms, you won't have to break the bank. Head to this weed store and shop for the best cheap weed to save tons of money.
Step 4: Roll Your Joint
Finally, you can begin the rolling process. With your index fingers and thumbs, you'll want to pinch your paper to create a taco shape. Rock the paper back and forth to get an even and smooth result. 
You will want to end up with a cylinder shape that is not too tight (this can interfere with the airflow) and not too loose (this can lead to an uneven burn). Don't stress yourself out if you are not able to roll a perfect bud joint at first. 
Keep practising and you will eventually master this step.
Step 5: Tuck and Seal
Lastly, you need to tuck in the bud and seal the joint. Wet or lick the sticky adhesive to get the iconic joint look. Once the joint is properly sealed, you'll need a pen, a chopstick, or another object to pack down the weed towards the crutch. 
Finally, twist the remaining paper at the joint's tip and seal the entire thing shut. Voila, you are ready to light the joint. Inhale via the mouthpiece. That's it!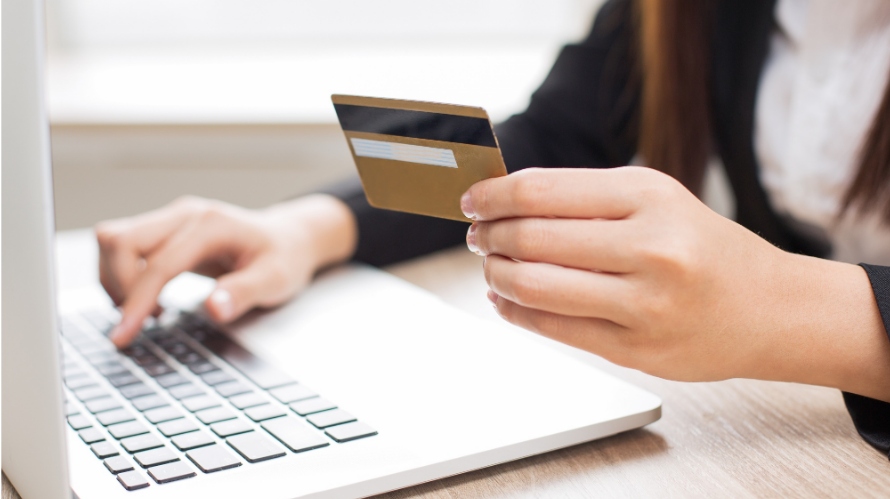 Mail Order Marijuana Today
Now that you know how to roll a joint of weed properly, it's time for a shopping spree! Check out Chronic Farms, the best online dispensary in Canada for the finest strains and other exclusive cannabis products. 
Purchase your favourite value buds and save money without skimping on quality.