Girl Scout Cookies Strain Review Intro: Don't Let The Name Fool You!
Girl Scout Cookies strain. No, we're not just talking about those home-baked cookies by girl members with moms volunteering as technical advisers. 
We're talking about real cannabis here! We're talking about one of the most prominent strains ever bred in the history of cannabis strains. 
We're talking about GSC weed – and this Girl Scout Cookies strain review is about to reveal all you can know about it. 
Upon our investigation into its origins and characteristics, we've acquired a new-found love for this strain. 
Stick around for some insightful reading and we'll even reveal where to find the best Girl Scout Cookies products on earth!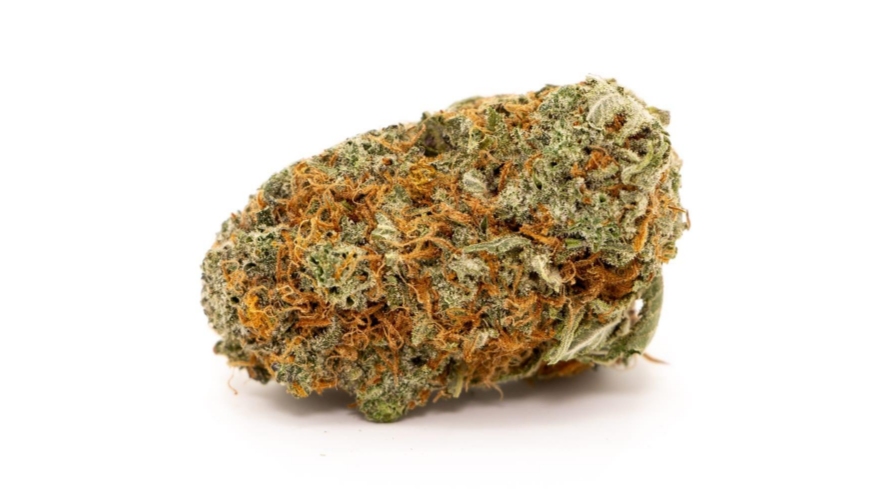 Girl Scout Cookies Strain: Genetics & Origins
As a crossbreed of an OG Kush with the potent Sativa South African strain Durban Poison, this strain is not to be taken lightly.  
Hailing from Durban, Durban Poison is renowned worldwide for its energetic, uplifting effects. 
As paired with OG Kush, which is a cross between ChemDawg, Pakistani Kush and Lemon Thai – GSC boasts excitable contents and is highly recognizable. 
The Girl Scout Cookies strain was reportedly first bred by Northern California's Cookie Family sometime around 2012.
Girl Scout Cookies strain is famously bred with a standard and balanced 60:40 Indica-dominant ratio, thanks to its OG influences. 
Coined as a hybrid by many, this famous strain has been rapped about in songs by famous rappers to the likes of Berner and Wiz Khalifa.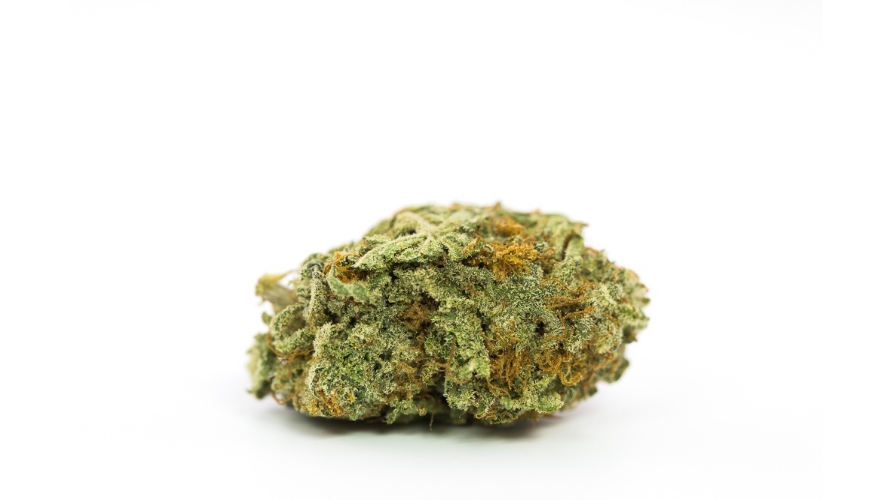 Girl Scout Cookies Strain Awards & Accreditations
This GirI Scout Cookies Strain review would not be worthy without mentioning this section.
It should be no surprise that the Girl Scout Cookies strain has been awarded several noteworthy awards by big names in the industry. 
For instance, it was awarded several High Times Cannabis Cup awards, including the first-place for Best Hybrid in 2014 in California.

Girl Scout Cookies Strain THC Contents
With excellent THC levels as high as 28%, the Girl Scout Cookies strain packs a punch in strength. 
Upon consumption of GSC, you can expect a powerful and relaxing high that makes the head buzz and the body float. 
In terms of effects, GSC offers users effective means of relief – but let's take a closer look at that below.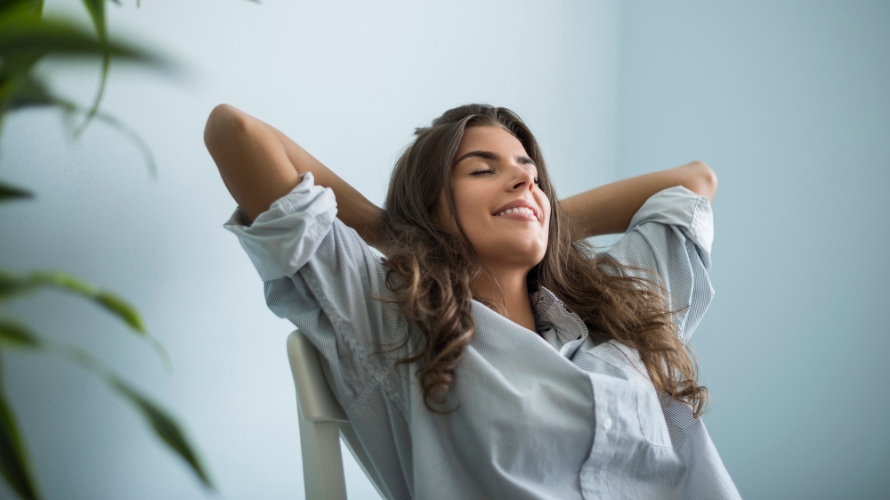 Girl Scout Cookies Strain Effects
If you're looking for a potent and effective strain, GSC may just be your girl. Girl Scout Cookies strain effectively eliminates pain and stress. 
Take a hit of GSC to take off the load or treat yourself to a pain-free few hours. 
If you're staying in, be prepared to eat everything in the refrigerator as you mellow out in the later stages of the high.
Initially, it's suggested to keep your mind busy with fun activities that don't require too much physical energy. 
Overall, though, this strain guarantees a happy, uplifting high accompanied by soothing and relaxing physical effects. GSC has been reported as a solid daytime strain – although it's just as good for chilling at night time.
Girl Scout Cookies Strain Aroma & Flavor
Some say it really resembles real Girl Scout Cookies – meaning it has a minty, chocolaty finish. Others say it leans more toward a lemon haze type of vibe. 
What's true about this strain is that it's truly sweet, spicy, minty and skunky all in one. 
Or, perhaps the best way to describe the taste of this strain is to say that it's kind of like smoking original Girl Scout Cookies – but in flower form!

Girl Scout Cookies Strain Terpene Profile 
The GSC weed strain features a fascinating terpene profile. 
While the major terpenes of this strain are Linalool and Myrcene, Pinene, Limonene, and Caryophyllene also occur in high numbers. 
In their togetherness, these terpenes are mainly responsible for providing GSC with its unique aromas.
Growing Girl Scout Cookies Strain
If you want to grow this strain, you should be prepared for some extra effort. 
While this strain can be unpredictable to grow, you can expect it to reach fair heights – either indoors or outdoors. 
For this reason, a general tip when growing GSC is to regularly prune and trim the plants.

Sourcing Girl Scout Cookies Strain: Where Can You Buy It?
If you're looking to buy real Girl Scout Cookies weed, you're in luck with Chronic Farms' online dispensary in Canada. 
Buy the best weed in Canada for the best prices on the world wide web. 
Offering excellent value buds, budget buds and overall cheap canna for Canada, our weed dispensary has got you covered for all your Girl Scout Cookies needs and more.
Please see below for the offerings we have compiled just for you – as true fans of the Girl Scout Cookies strain. 
Not only can you indulge in original GSC products, but feel free to expand your horizons by trying other, similar strains and products in their extracted forms. Read on to buy the best weed online.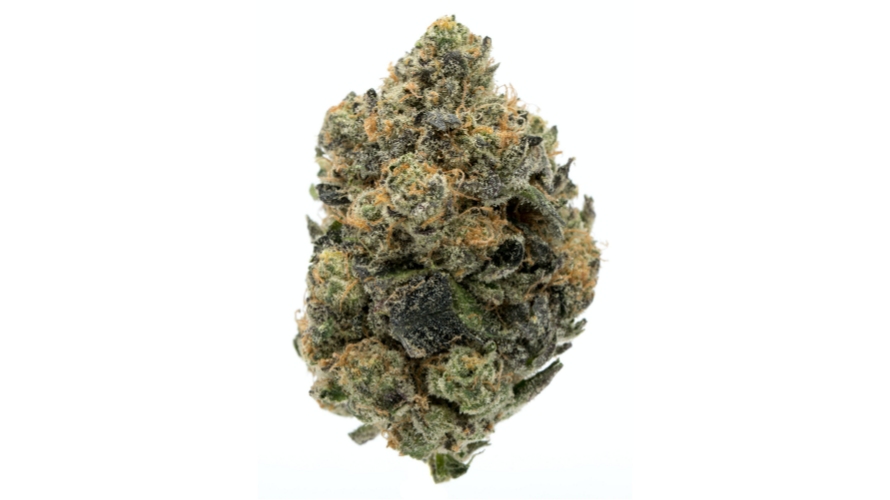 Best GSC Offerings For You
Contrary to popular belief, the best way to buy these cookies is not to get in touch with the local girl scout leader! Rather, Chronic Farms are here to fulfill your GSC needs. 
In line with the above said about sourcing Girl Scout Cookies strain, especially for lovers of this strain and newcomers, we have gone above and beyond to list and source the best GSC and related products right here.
This Girl Scout Cookies strain review intends to offer you the best GSC products on earth. And because GSC has inspired an array of other strains, Chronic Farms makes a point of stocking similar products for you. 
Check out the fine selection of GSC at our dispensary and related strain products below to expand your cannabis artillery, starting today!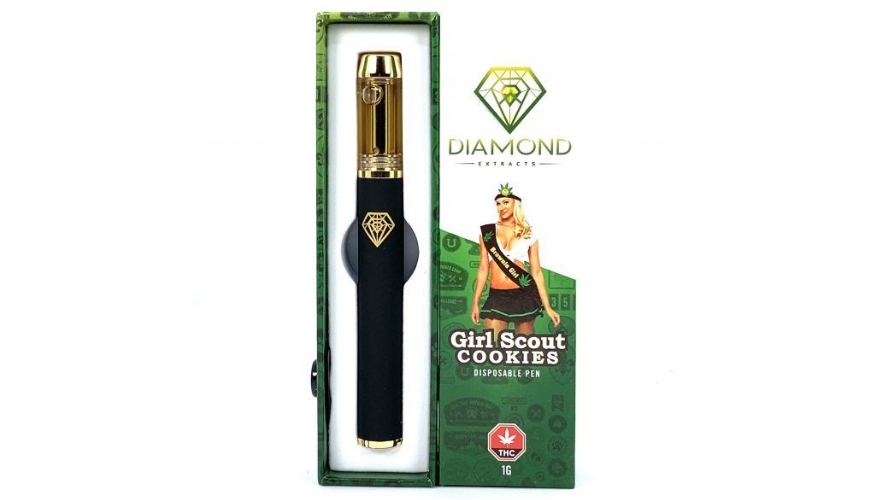 Diamond Concentrates Girl Scout Cookies Disposable Vape Pen
Take your GSC on the go with this convenient, prefilled disposable vape pen from Diamond Concentrates. 
Inhale and exhale comfortably with this USB rechargeable THC vaping pen filled with GSC extract. 
Be the wiser when it comes to vaping and using your favourite strain anywhere and everywhere.

This disposable pen is perfect if you're a fan of Girl Scout Cookies and would like to experience this strain in its finest, extracted form. 
You can buy this high-quality GSC vape pen for only $39.99 from our online dispensary. If you want to be as happy as a real Girl Scout, this pen will serve you well!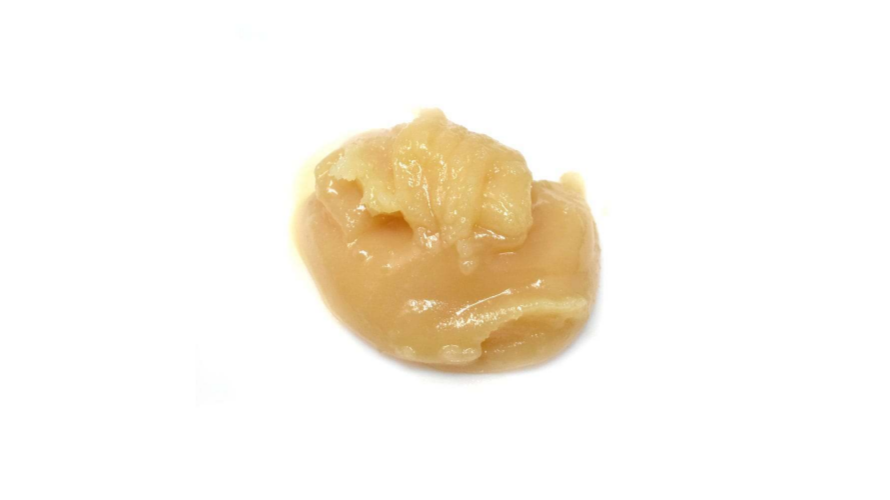 Forum Cookies Live Resin
Forum Cookies is a phenotype of the infamous Girl Scout Cookies strain. 
Creatively bred through a cross of the original Durban Poison and Cherry Kush strains, this strain is rather rare. 
Offering a classic GSC high with a sativa twist, Forum Cookies remains a popular and fascinating choice.
You can safely expect a happy lift from this resin that leaves you feeling euphoric and relaxed simultaneously. 
With a whopping THC level of up to 28%, Forum Cookies live resin is a popular choice for treating conditions including stress or anxiety and chronic pain. 
The aromas and flavours of Forum Cookies are much like the OG GSC strain, with similar hints of pungent skunky nuttiness and sweet spices. 
Be sure to buy this Live Resin from our online weed dispensary if you're looking for a proper and flavorful THC boost!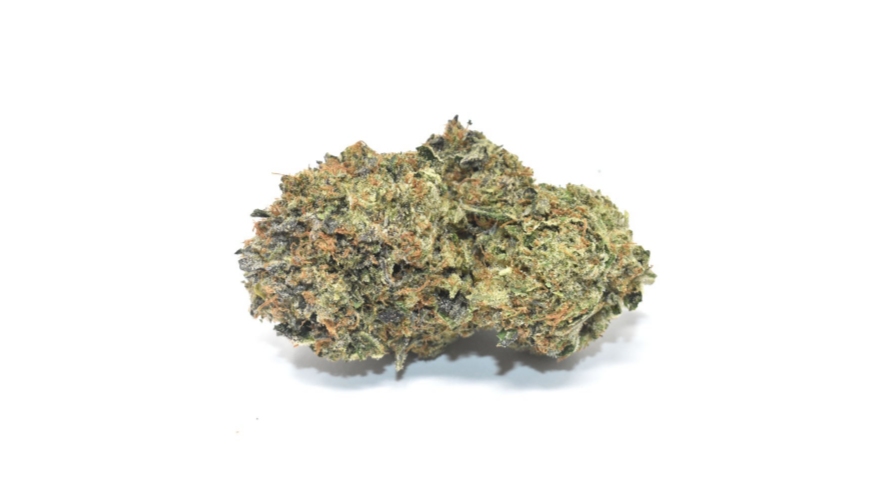 Monster Cookies Flowers
Monster Cookies is an indica-leaning strain created by crossing our Lady Girl Scout Cookie weed with old' Granddaddy Purple. 
Delivering effects mingle with euphoria and relaxation, Monster Cookies' aroma will leave you entranced in earth and delightful berry-like scents.

Growers of this strain agree in saying this strain – by the looks of it – features purple and green colours covered in crystal trichomes. 
Moreover, medical marijuana patients popularly buy weed online in Canada and choose Monster Cookies to help relieve symptoms associated with stress and anxiety.
If you want to experience the magic and brilliance of this strain yourself, you can buy Monster Cookies AAA buds from our weed dispensary online today starting at $14.99. 
Tame the monster in you, or unleash the real Cookie Monster – who knows what Monster Cookies may reveal? You're in for a treat, that's for sure.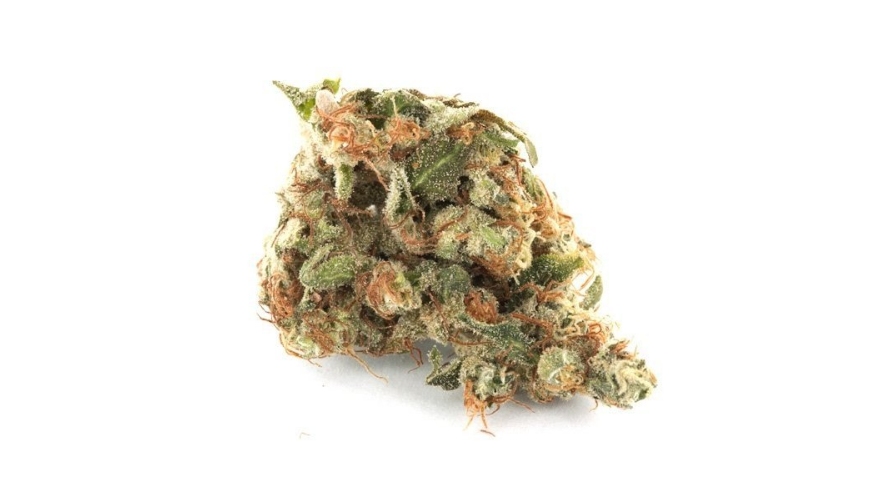 Girl Scout Cookies Strain is Not For "Sissies"

In conclusion in this Girls Scout Cookies strain review, we would like to end where we began, in saying that the Girl Scout Cookies strain should perhaps not be judged by its cover – in terms of potency! 
It should, however, be the go-to strain for all those who love great, classic weed.
With great flavour, outstanding potency, and well-rounded effects, GSC strain has thoroughly deserved its stellar reputation. 
Explore the recreational and healing properties of this strain and you'll hardly regret it. GSC should be enjoyed to the fullest. 
When seeking this strain, be sure to follow the hints and links supplied in this article to find the best GSC products available!