What's The Difference Between THC & CBD Creams & Topicals
THC creams or CBD creams, which one is better and more efficient? What are these products and who will benefit from their use? 
If you are wondering about the differences and similarities between different cannabis topicals, you've clicked on the right page. 
This comprehensive article outlines and explains all of the must-need facts about choosing the right cannabis cream. 
You'll learn about THC creams and CBD creams, what they are, what you'll get, and how much they cost. You'll also uncover the top four best cannabis topicals to purchase in 2023. 
Does that sound good to you? If so, keep scrolling to learn more about these outrageously popular cannabis products.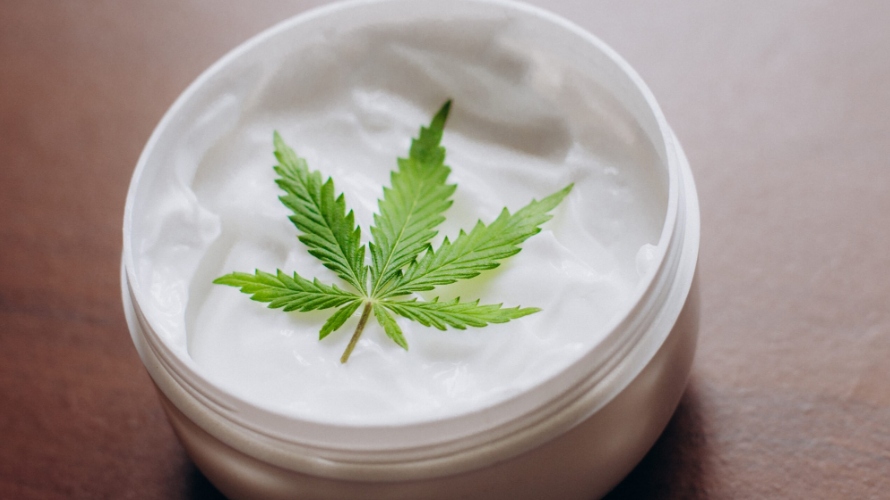 What are Cannabis Topicals?
Before understanding the difference between a THC cream and a CBD cream, it is important to learn more about cannabis topicals. 
What are they and why are they becoming so popular among younger and older stoners? It's simple. 
These are powerful products specially created to be applied outside of your body and to your skin. 
Some of the most popular cannabis topicals include balms, lotions, salves, and creams. These amazing products can help consumers with a wide array of ailments, including pain management and different skin conditions. 
Most high-quality cannabis topicals contain other beneficial ingredients as well, including camphor and methol – these help with additional relief and benefits, alongside terpenes and cannabinoids derived from cannabis.
Whether you are looking for a cannabis cream or a balm, you'll likely find an abundance of CBD wellness products. 
There are three key categories of these products. These include:
Full Spectrum:

Topicals that claim to be full-spectrum will provide you with all of the terpenes and cannabinoids in the hemp plant, with the addition of THC. 
According to studies, wellness products that provide the user with all of the cannabinoids are the most beneficial for anxiety relief and pain treatment. 
While products that include only CBD are also effective, full-spectrum topicals are a better option due to the entourage effect.
Broad Spectrum:

Products that are broad spectrum will provide you with all of the beneficial cannabinoids from hemp, without THC (the psychoactive compound in weed).

CBD Isolate:

Finally, CBD isolate products contain only CBD, without terpenes and THC. 
According to experts, CBD isolate products help ease inflammation, but they are not as effective as full-spectrum and broad-spectrum cannabis topicals.
1:1 Ratio:

Finally, you may also come across wellness evenly balanced wellness products that contain the same THC to CBD ratio. These cannabis topicals help ease inflammation, pain, and other ailments. 
The only downside is that you'll need to find a licensed cannabis dispensary.
We always recommend shopping for cannabis products such as topicals from licensed and reputable dispensaries. 
If you are located in Canada and are searching for the best weed store in your area, check out Chronic Farms. Chronic Farms is a customer-favourite choice due to its high transparency and reliability. 
At this weed dispensary, you'll find a wide selection of premium topicals for all preferences and conditions. 
Buy weed online today and save tons of money. Take advantage of the latest discounts and deals and receive the hottest cheap weed on the market.
What are THC Creams?
As the name suggests, THC creams are cannabis topicals with a high percentage of tetrahydrocannabinol. 
When the consumer uses topicals infused with cannabis, tetrahydrocannabinol can bind directly to the CB1 receptors in your skin, nerves, and muscle tissue. This in turn gives you pain relief. 
Moreover, cannabis topicals such as a THC cream can get into your bloodstream, and this is where it interacts with the CB2 receptors. 
Topical products can affect the rest of your body as well, but this happens gradually and the effects are usually negligible.
Nevertheless, THC creams provide the user with a variety of benefits. You can use THC creams for any of the following conditions:
Inflammation and pain relief

Rheumatoid arthritis relief

Skin conditions like signs of ageing, itching, and the growth of skin cancer

Headaches and migraines
Additionally, you can get a THC cream to enhance sexual pleasure. It is common knowledge that lube can make sexual intercourse more enjoyable. 
Nowadays, you can find some THC creams for boosting bedroom comfort and increasing stimulation.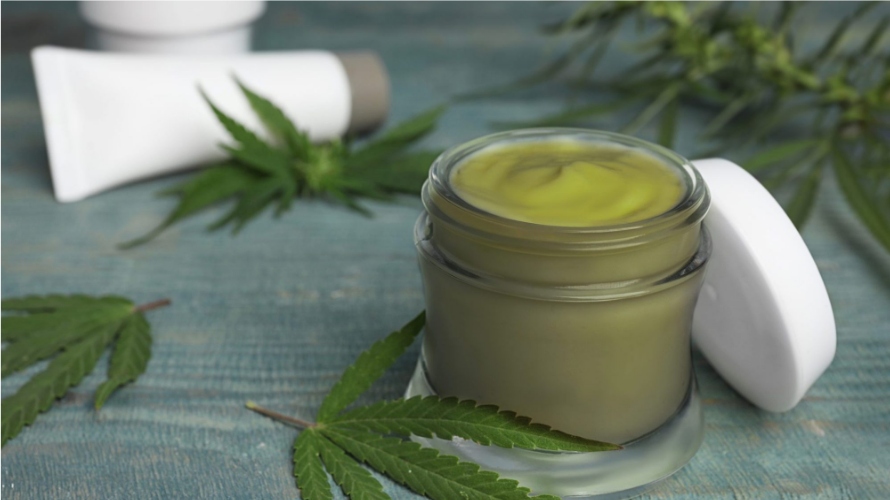 What are CBD Creams?
Just like topicals that focus on THC, CBD creams contain a high percentage of cannabidiol. 
Many manufacturers include CBD in oils to create soothing lotions and rich skin creams. 
According to researchers, CBD has powerful anti-inflammatory effects and it can also help ease skin condition symptoms. 
A quality CBD cream may also benefit patients with painful joints. 
Individuals dealing with the following conditions can also benefit from using a high-quality CBD cream:
Arthritis (inflammation)

Eczema, psoriasis, and acne

Jaw pain

Peripheral neuropathy (nerve damage that can cause numbness and discomfort in the hands and feet)
Also, CBD can brighten up gloomy winter days by improving your mood.
The Best CBD and THC Topical Products from Our Online Dispensary
Are you looking for the most effective THC and CBD creams? Check out the following recommendations. 
You can find these powerful topicals at the best weed store in Canada, Chronic Farms. 
Best of all, they're ridiculously affordable. 
Besides budget-friendly topicals, you'll also find some of the rarest and most popular value buds out there. 
Check out these detailed reviews and make a purchase today.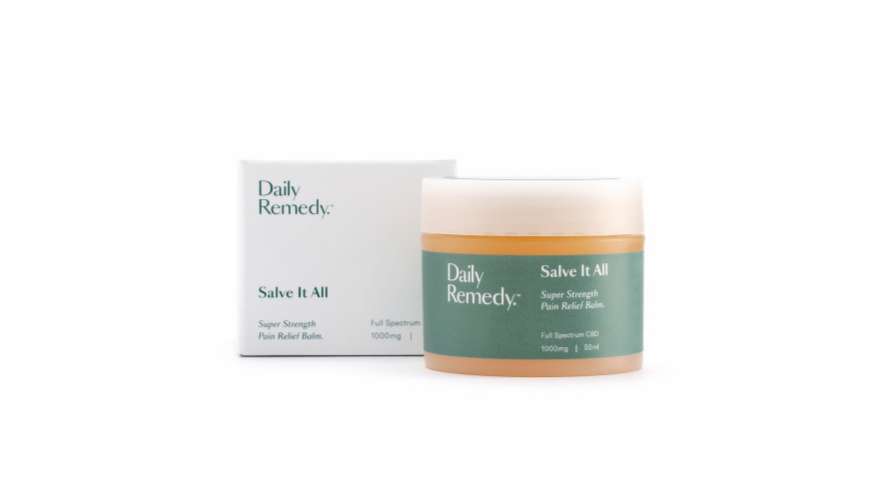 Daily Remedy – Salve it All 1000mg CBD
If you are struggling with muscle, nerve, or joint pain, you need to grab some Daily Remedy – Salve it All 1000mg CBD. 
This is a super strong pain relief balm with full spectrum CBD for quick and long-lasting effects that will deeply penetrate your skin and make your pain go away almost instantly. 
The formula is an exclusive blend of St. John's Wort, arnica, and calendula with a boost of full-spectrum medical-grade cannabidiol. You can also use this balm to heal bruises faster and lessen discomfort and pain. 
According to the instructions on the packaging, all you need to do is apply it to the affected area. The extra peppermint kick will cool your skin and increase pain relief. 
The main ingredients include Arnica, St. John's Wort, Beeswax, Calendula, Eucalyptus, Lavender, peppermint, and of course, top-tier full-spectrum CBD. In each package, you get 1000mg of CBD.
For only $59.99, this balm could be the perfect stoner-approved Christmas gift!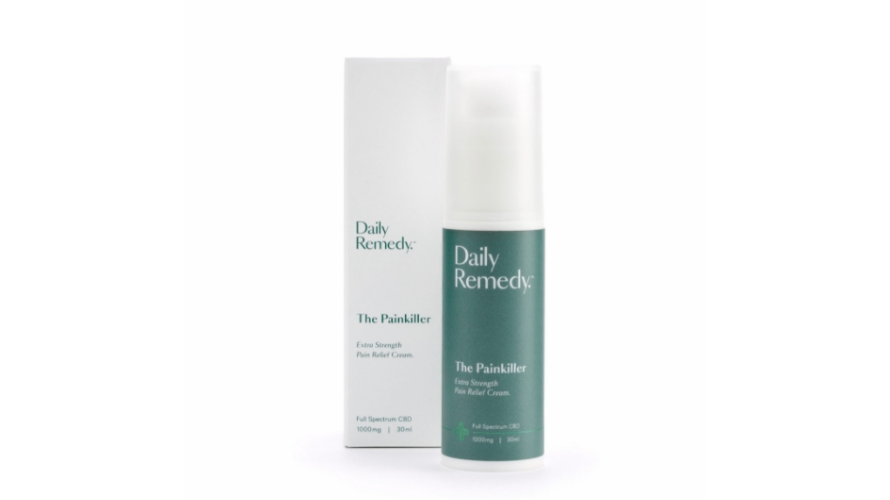 Daily Remedy – The Pain Killer Relief Cream Extra Strength 1000mg CBD
Another fantastic option for individuals dealing with pain is the Daily Remedy – The Pain Killer Relief Cream Extra Strength 1000mg CBD. This is the best choice for anyone who wants to try an alternative painkiller with a boosted percentage of full-spectrum, medical-grade cannabidiol. 
What's in it for you? This CBD cream contains a rich blend of all-natural anti-inflammatory and analgesic ingredients, such as green tea and aloe vera. 
The higher percentage of cannabidiol helps target aching areas to alleviate nerve, joint, and muscle pain. If 1000mg is too strong for you, you can also opt for the less potent version, 500mg of CBD.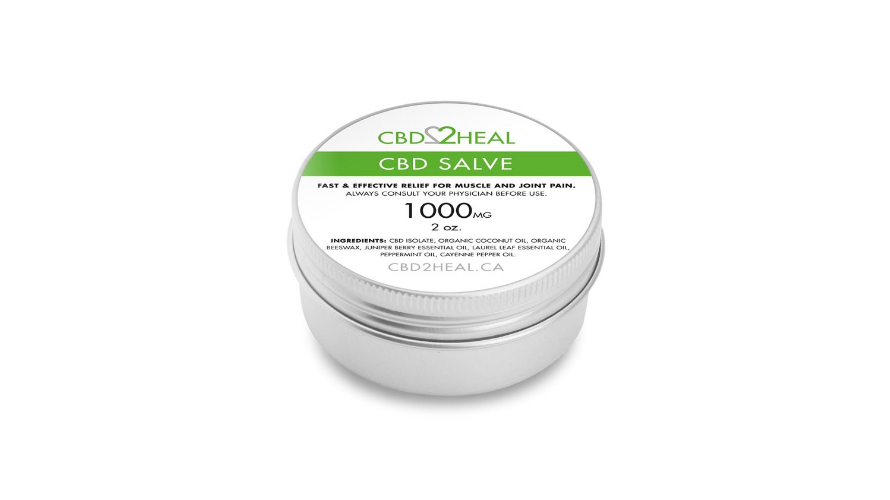 CBD2HEAL CBD Healing Salve Cream 1000mg
Based on countless user reviews, the CBD2HEAL CBD Healing Salve Cream 1000mg may be the best cannabidiol cream in the country. 
Get this CBD cream to alleviate pain, discomfort, arthritis, inflammation, and cracked dry skin. 
You get the highest-quality, 99 percent pure CBD isolate for fast and lasting results. 
The ingredients list is simplistic and impressive. 
It includes organic coconut oil, CBD isolate, organic beeswax, laurel leaf essential oil, cayenne pepper oil, copaiba essential oil, and juniper berry essential oil. 
Imagine how lovely this healing salve smells! All you need to do is to apply a tiny amount to the painful area.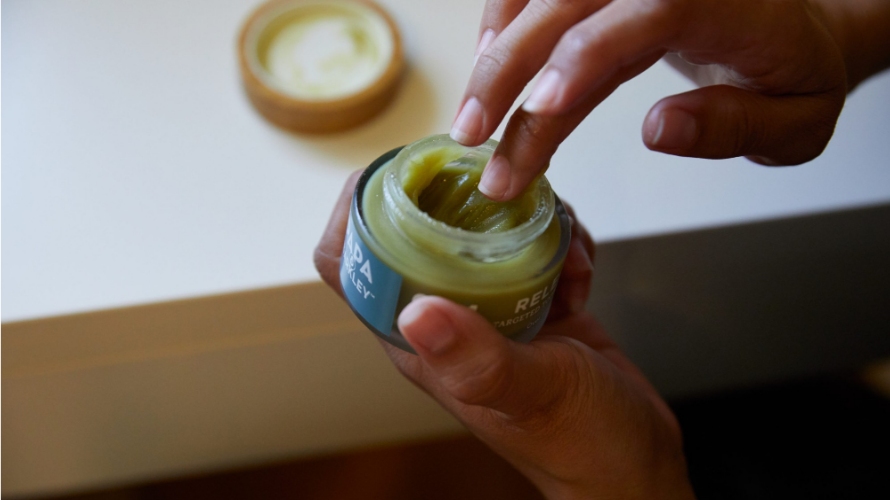 What are the Dosage Recommendations?
The truth is, there is no "one size fits all" dosage recommendations for cannabis topicals. However, for best results, choose a CBD or THC topical product with a cannabinoid content of 5mg per ml or more. 
Experts recommend testing out the topical on your knee or elbow before applying it to the rest of your body. By doing this, you'll ensure that you are not allergic to the formulation.
Always read the label on the cannabis topical to find out the dosage recommendations. Whenever in doubt, ask your expert budtender and a medical professional for guidance. 
Whether you get a THC or CBD topical, you can expect your skin to absorb it within around one hour. However, thicker ones can take more time. 
Useful Tips for Using Topicals
Firstly, purchase high-quality topicals from a reliable online dispensary. This way, you can avoid possibly harmful ingredients and side effects. 
Allergic reactions are unlikely to happen if you opt for a trusted weed store such as Chronic Farms. All of the products featured in this article include only top-grade simplistic ingredients.
Here are some other tips:
Always apply topicals to thoroughly cleansed and dry skin.

Don't apply topicals to broken skin (unless instructed by your doctor)

Apply topicals in thin layers.

Spot test first to check for allergic reactions (such as blistering and rashes)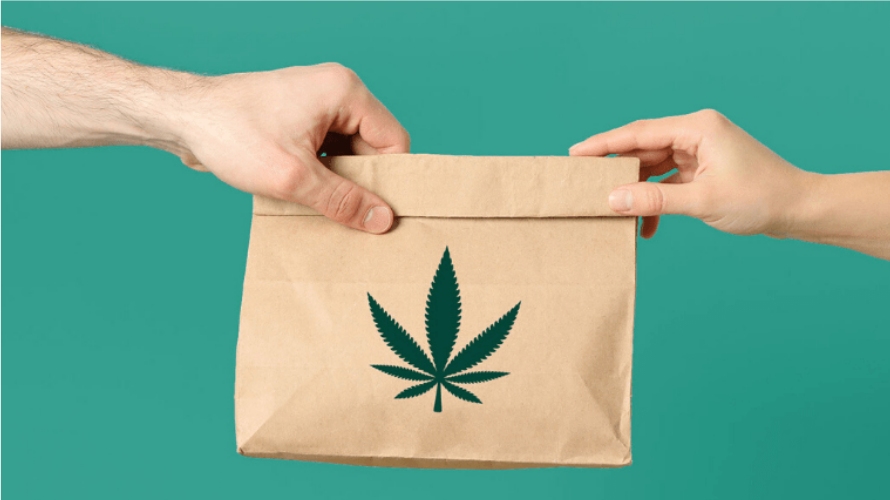 Get the Best Mail Order Marijuana Today
Hopefully, this article helped answer questions related to THC creams and CBD creams. You are all set for your first cannabis topical experience! 
Check out Chronic Farms, your next go-to pot store and make a purchase today. 
Besides quality, affordable topicals, this dispensary also offers the most delicious and powerful cannabis strains. 
Buy mail order marijuana today and get your favourite products delivered to your address fast. No questions asked.