The 8 Most Epic Shatter Weed Strains From Our Dispensary
Shatter weed is defined as a glass-like cannabis extract substance that is characterized mostly by its brittle texture. 
With a glassy appearance, it tends to literally shatter like glass when pressure is applied. In line with the family of cannabis concentrates, THC shatter is a favourite among dabbers. 
As shatter is made from a particularly careful process (more on that later on), it is regarded as cannabis gold for connoisseurs and shatter manufacturers alike. 
With the above said, Chronic Farms has decided to list their top 8 shatter products for you to choose from and delight in.
Sit back and read up on all the best THC shatter types made from different top-chosen strains of the 21st century. 
In addition, we're also going to tell you where to obtain this mind-blowing shatter. In no particular order, our top 8 shatter suggestions are…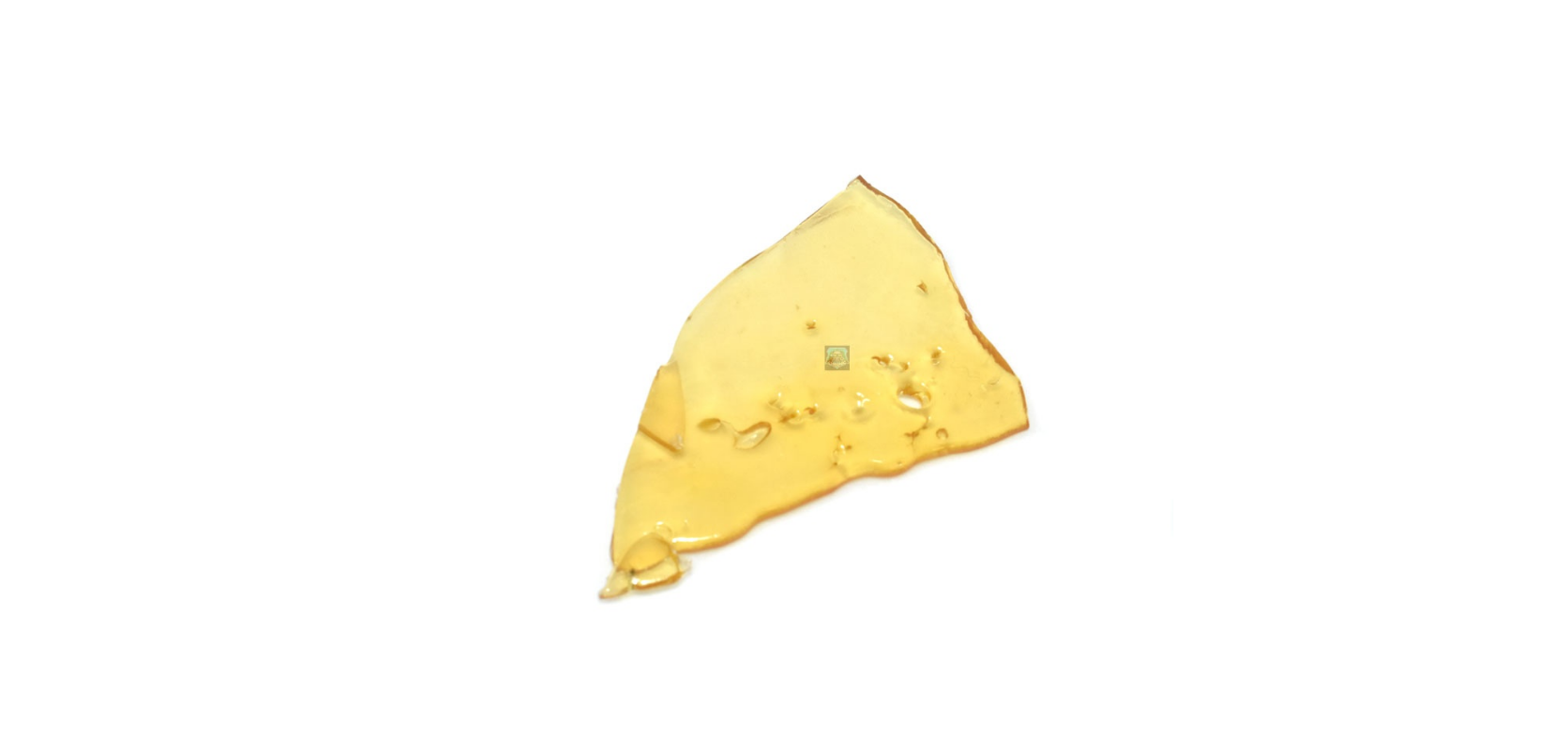 Birthday Cake Kush Shatter Weed
Birthday Cake Kush is a sweet-tasting indica strain, created by fusing the classic Girl Scout Cookies with the cheerful Cherry Pie. 
Featuring crazy tasty flavors of vanilla skunk with a hint of sweet nuttiness upon exhale. The smell is a little mellower.

Where the buds of this strain resemble a birthday cake, it's enough to make the most peckish of connoisseurs excited. 
Effect-wise, Birthday Cake shatter provides a deep and peaceful pain-free experience. 
These effects and its powerful THC level of up to 24% make Birthday Cake Kush perfect for treating more serious ailments. 
Get rid of chronic pain, insomnia, headaches or migraines, muscle spasms, and inflammation with Birthday Cake Kush shatter. 
All you have to do is order your chosen amount of shatter from our dispensary and you'll soon receive these incredible shatter dabs – ready to enjoy!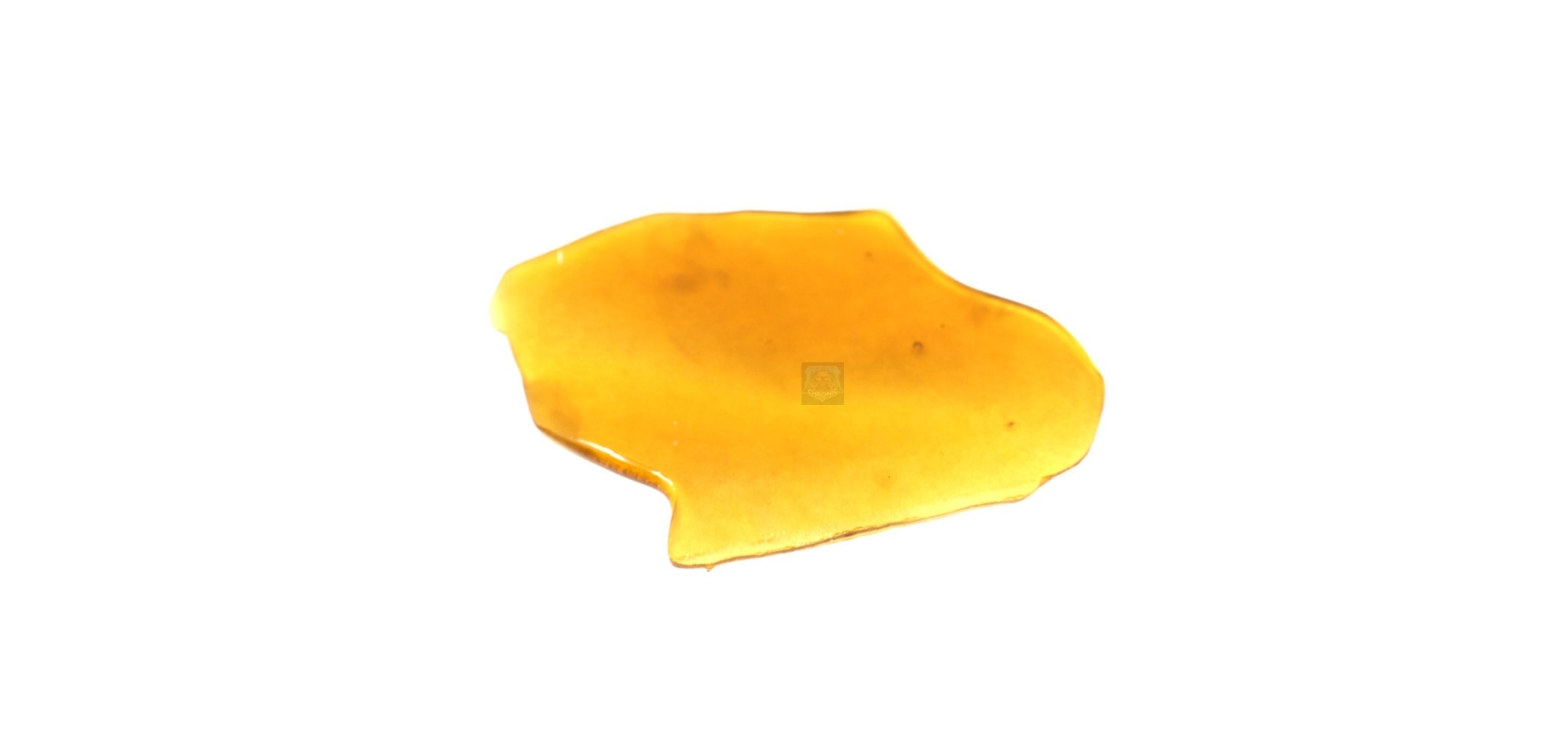 Blueberry Diesel Shatter Weed Concentrate
As a cross between Blueberry and Sour Diesel, the popular Blueberry Diesel is characterized by its strong aromas implied by the name. 
When in flower mode, this strain produces very sticky flowers, hence it is also very effective to convert into a potent form of shatter weed.

Dabbing Blueberry shatter dabs is a great way to unwind while enjoying the pungent flavours of blueberries and diesel. 
You can buy a whole 7 grams of this fine shatter from our dispensary at only $69.99. If you're a fan of berries, this shatter should be on the top of your self-care list.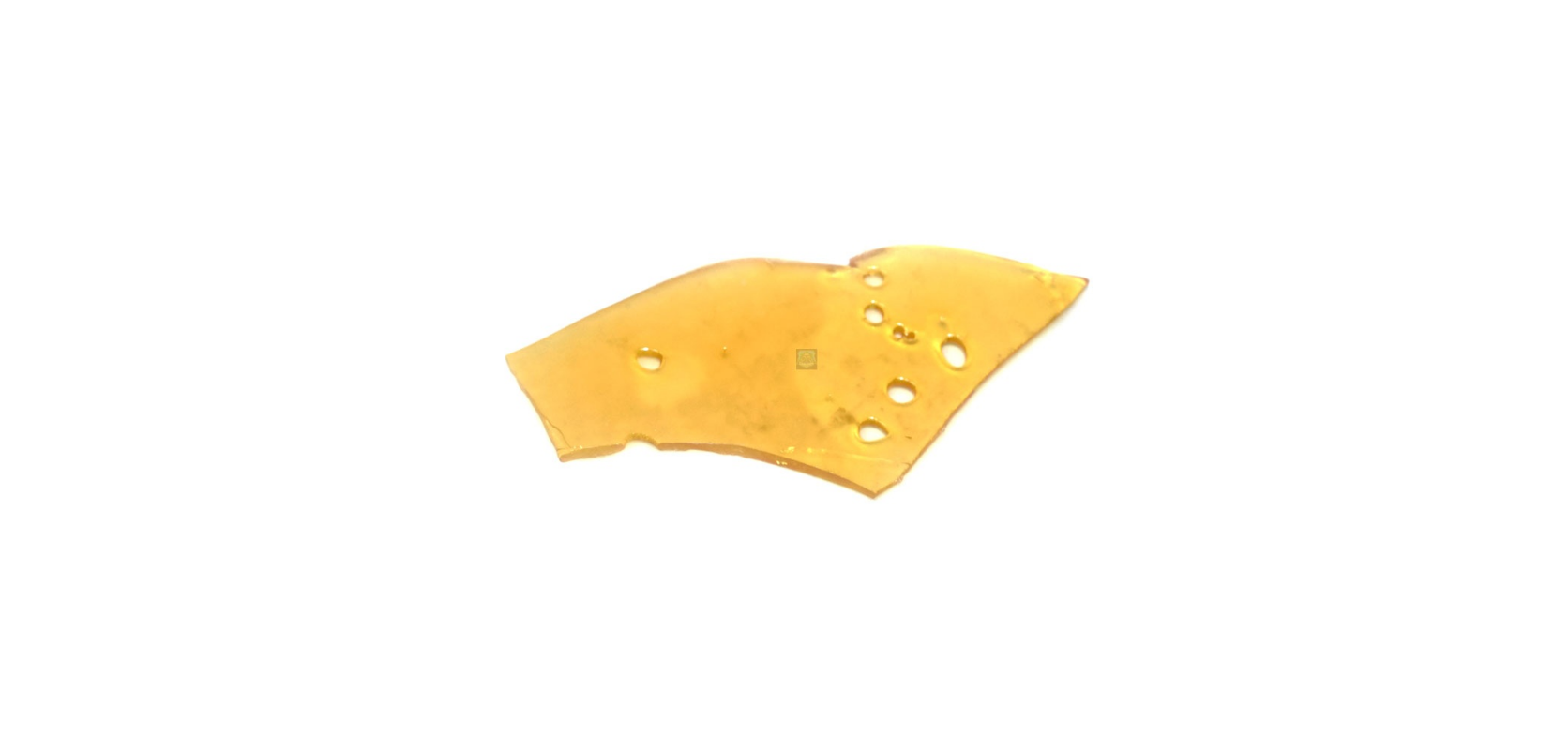 Cheesecake THC Shatter

With strong cheesy aromas and powerful THC levels, the Cheesecake shatter has the ability to take your breath away in a tasty way. 
As a cross between the original Confidential Cheese strain with Girl Scout Candy, the exotic Cheesecake strain is a real treat for connoisseurs and lovers of cake strains.
Now, you have the opportunity to experience Cheesecake in all of its glory – in the extracted form of honey-gold shatter. 
If you're looking for a delicious THC treat, you don't need to look any further than the Cheesecake Shatter weed concentrate that's available from our online pot store.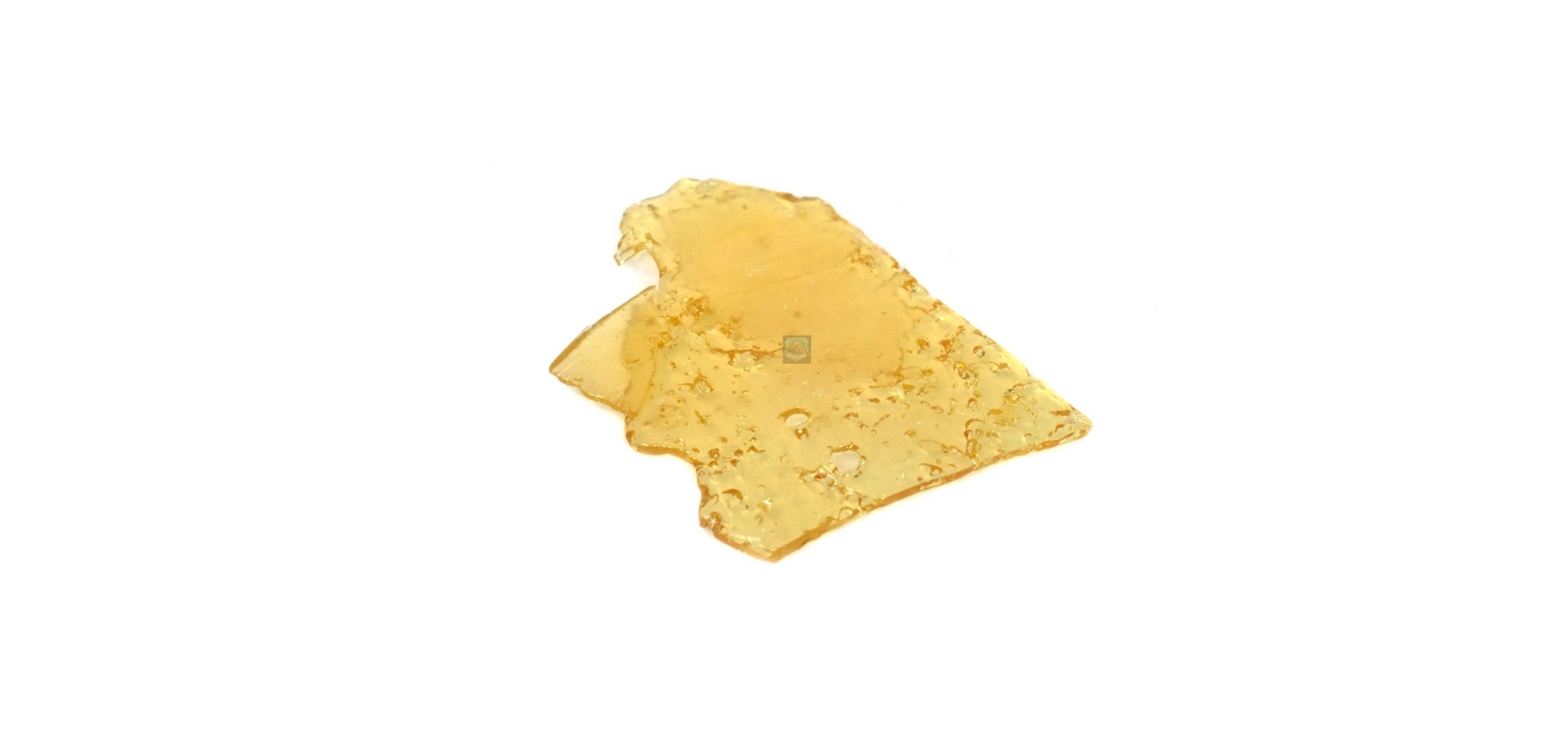 Afghani THC Shatter
Afghani is a potent indica strain used to make similarly potent shatter. 
Hailing from the same country implied by the name, Afghani is part of a family of the earliest varieties of cannabis ever grown in the Afghan region. 
Where some of the best quality weed hails from the middle-east, Afghani is no exception.

Interestingly enough, breeders worldwide have come to treasure this strain for its heavy resin production. 
Hence, it makes sense to convert this strain into some of the best THC shatter known to humankind. 
Order your share of Afghani shatter from our dispensary and immerse yourself in middle-eastern delight.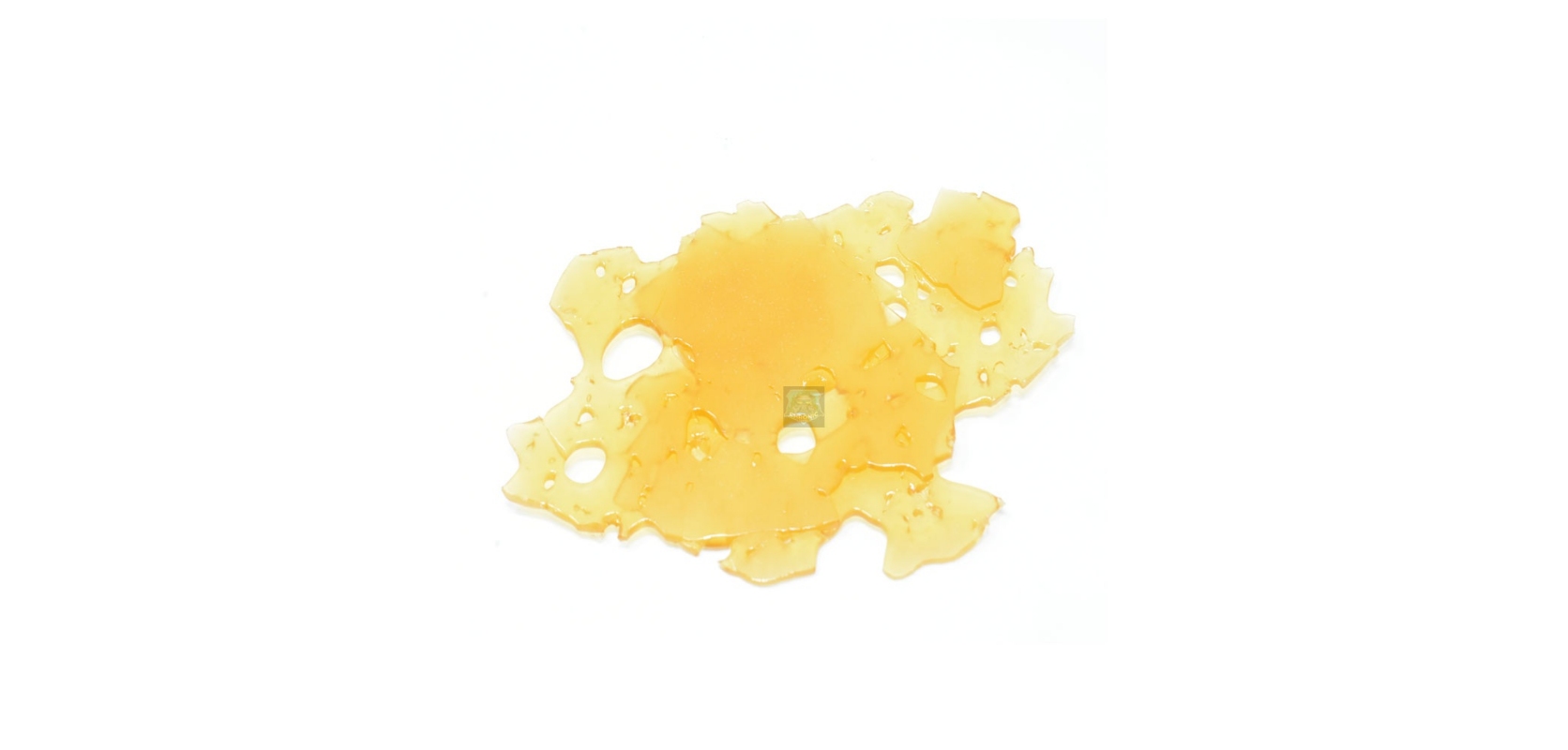 Gelato Weed Shatter Concentrate
Boasting parent strains to the likes of Sunset Sherbet and Thin Mint GSC, Gelato is a finely tuned strain. 
It's recommended to enjoy this THC shatter weed while doing activities such as chilling, painting, or listening to music. 
Also known as "Larry Bird," this is one excitable hybrid that translates well into high-quality THC shatter weed. 
Known for its euphoric effects, this THC shatter powerhouse is one for the books. 
A great dessert strain, Gelato is sweet and floral with hints of fruit flavours – just like the ice cream of the same name. 
Order a gram of the great Gelato Weed Shatter at our online dispensary now for an incredible $9.99!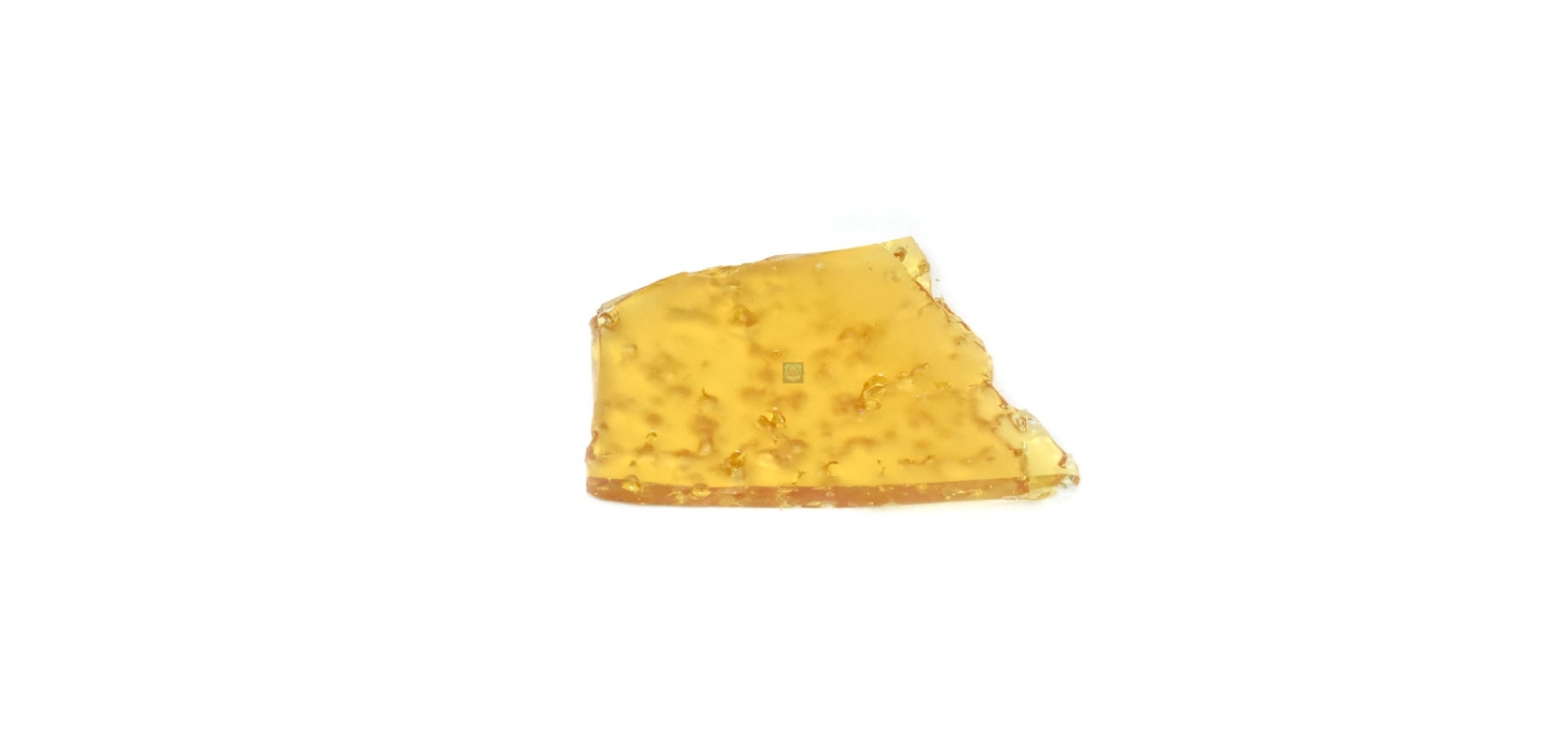 Hawaiian Punch Shatter Weed
Hawaiian Punch delivers a "punch" similar to what surfers must be feeling when surfing Hawaii's waves. 
On the potent and wild side, this strain's hints of tropics and pineapples will leave you wanting more. 
Described by many as ideal for pain management, stress relief and boosting creativity, Hawaiian Punch is unsurpassed in its category of tropic weed shatter.
The incredible Hawaiian Punch THC shatter weed is available through our weed store online – and of course, we're blessing you with the best deals on the web. 
Buy your chosen amount of Hawaiian Punch Shatter starting at less than 10 bucks and work your way up to 14 grams or more!

White Rhino Shatter
Well-known for its strong indica effects, White Rhino was originally created by crossing White Widow with a mysterious North American strain. 
Boasting a beautiful outer appearance, the inner contents of this strain ensure you have a soothing high and most pleasant experience upon consumption. 
Relaxing you from head to toe, the 22% average THC level serves the White Rhino well.

For dabbers, this THC shatter delivers a pleasant blend of sweet, woody and spicy flavors. Aroma-wise, White Rhino shatter delivers spicy and hashy overtones, accented by flowery pepper. 
This hard-hitting shatter is available to order through our weed dispensary at the incredible price of only $270 for 28 grams! Of course, you can also opt for lesser quantities at similarly low prices.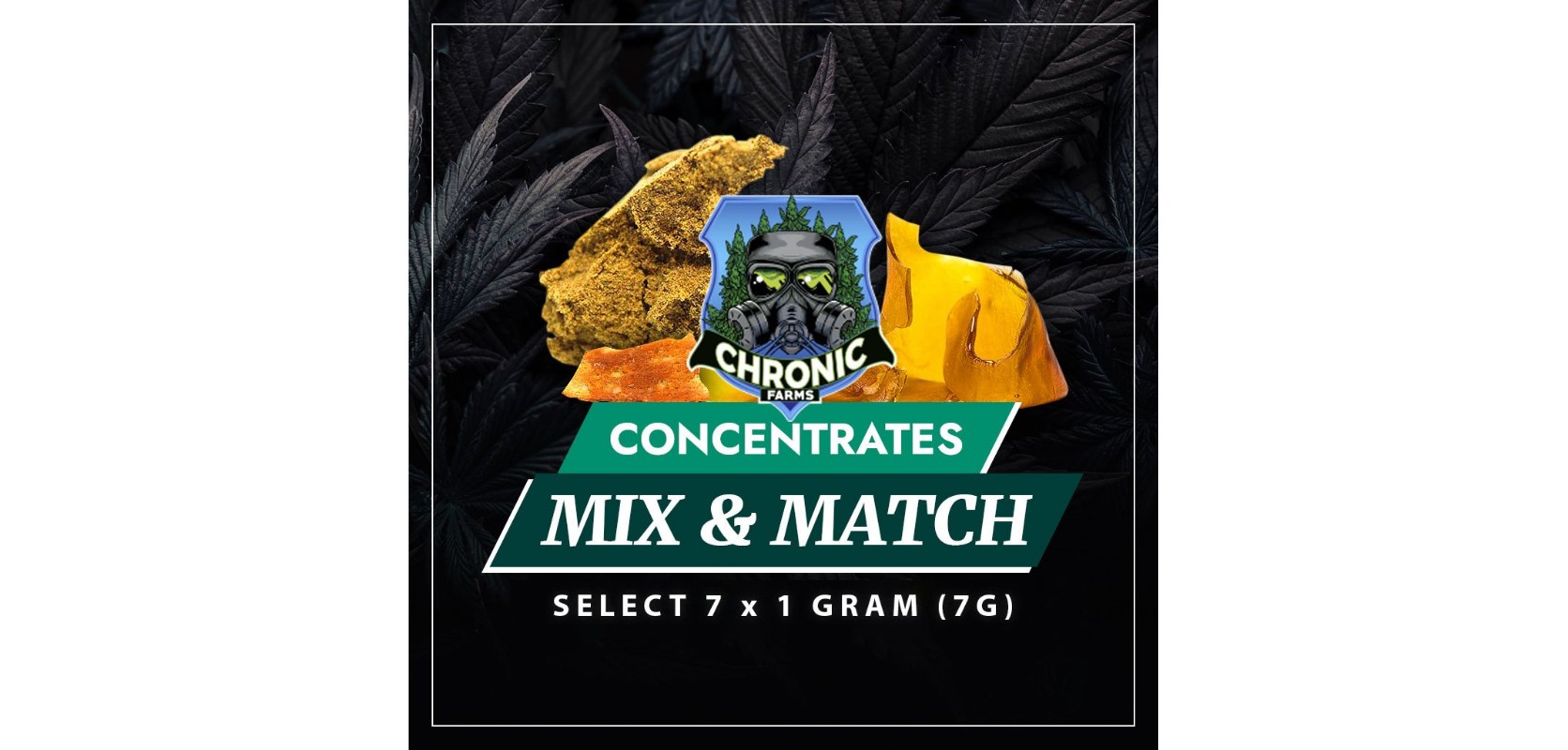 Mix & Match Concentrate Bundle Package (7 x 1g)
If you like shatter, you're going to love this bundle! Build your very own 7G Mix and Match concentrate bundle and pay only $94.99 to get it delivered to your door. 
This bundle gives you the freedom to choose your favourite concentrates in one purchase – and comes highly recommended if you're a THC shatter lover!
Make your selection from the Chronic Farms online dispensary's incredible concentrate options. 
This includes THC caviar, THC diamonds, crumble, live resin, shatter and budder. 
Choose seven different kinds of shatter, all the THC shatter mentioned in this article, or choose from other concentrates. You've got the whole cannabis world in your hands!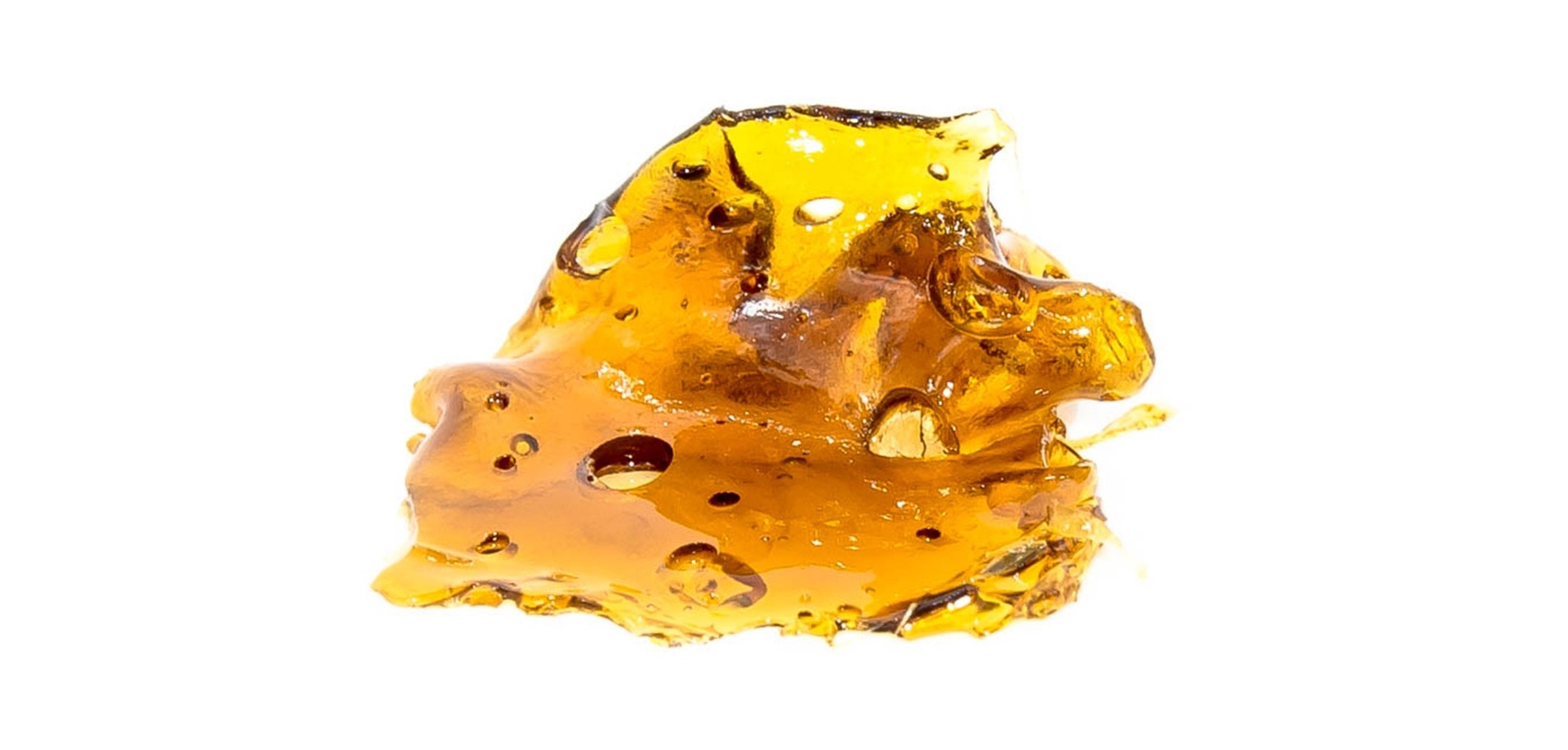 How We Source the Best Shatter Weed for You?

Our dispensary makes a point of stocking up on the best shatter weed products for you. But how – or where do we get it? 
Well, without revealing too much, our online dispensary can confidently confirm that we know a few excellent growers and a few ground-breaking shatter makers. 
Creating shatter is a fine craft and potentially dangerous to those who have no clue – we strictly rely on our team of professionals to make and break shatter for us.
We also like to diversify with strains, thus our team is well-informed about the latest THC shatter techniques in addition to all the latest terpene combinations. When it comes to sourcing weed online in Canada, we use only the best of the best. 
You can buy the best shatter weed, value buds, budget buds and all sorts of cheap canna from our online dispensary Canada.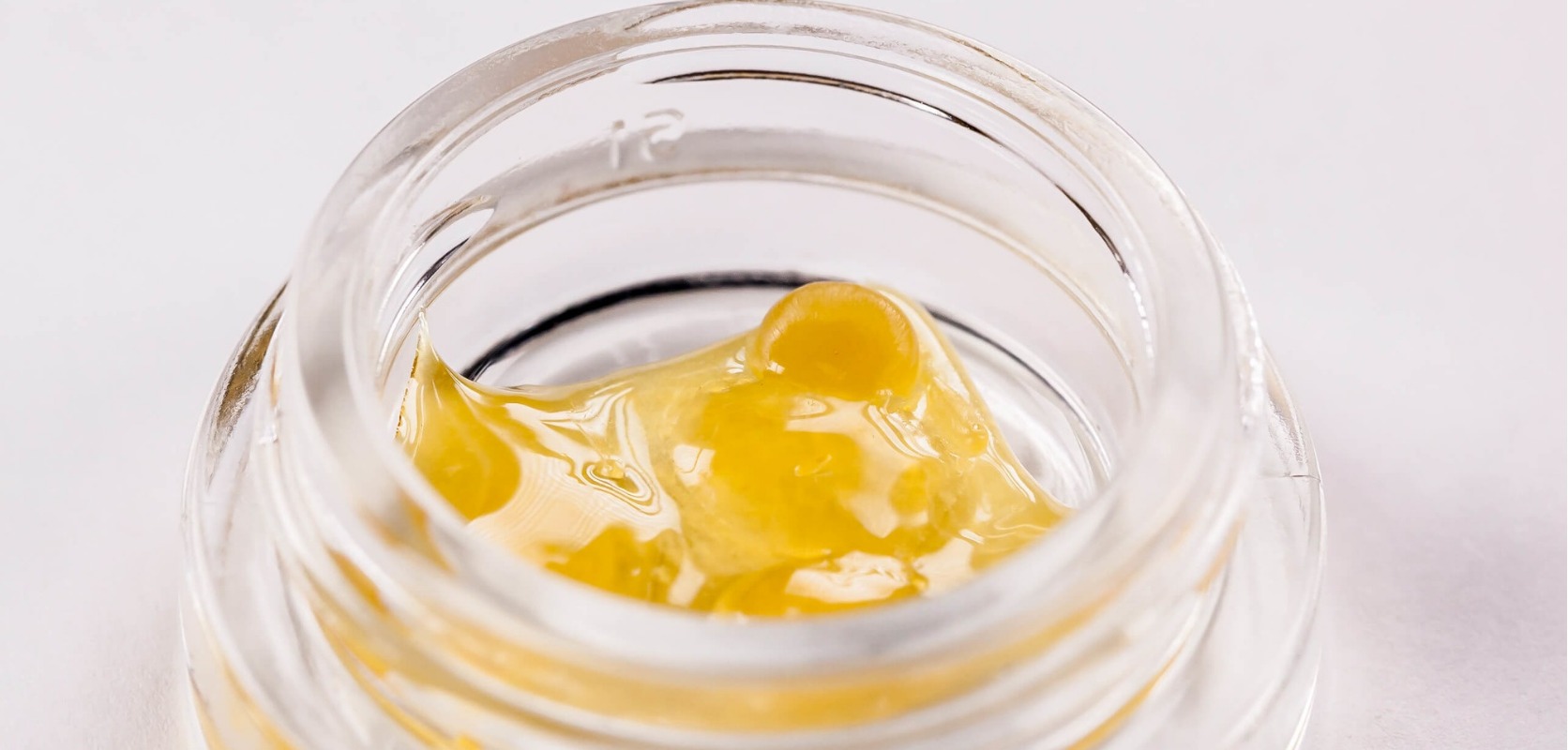 Shatter Weed Storage Instructions

To properly store your shatter weed, you can place it on parchment paper in a jar. 
Whether you are storing your shatter for one or more weeks, you'll want to store it in a cool, dark and dry place. 
If you live in a warm climate, you'd want to consider keeping your THC shatter weed in a refrigerator. 
Don't put it in the freezer section though – as freezing the cannabis shatter will ruin the quality.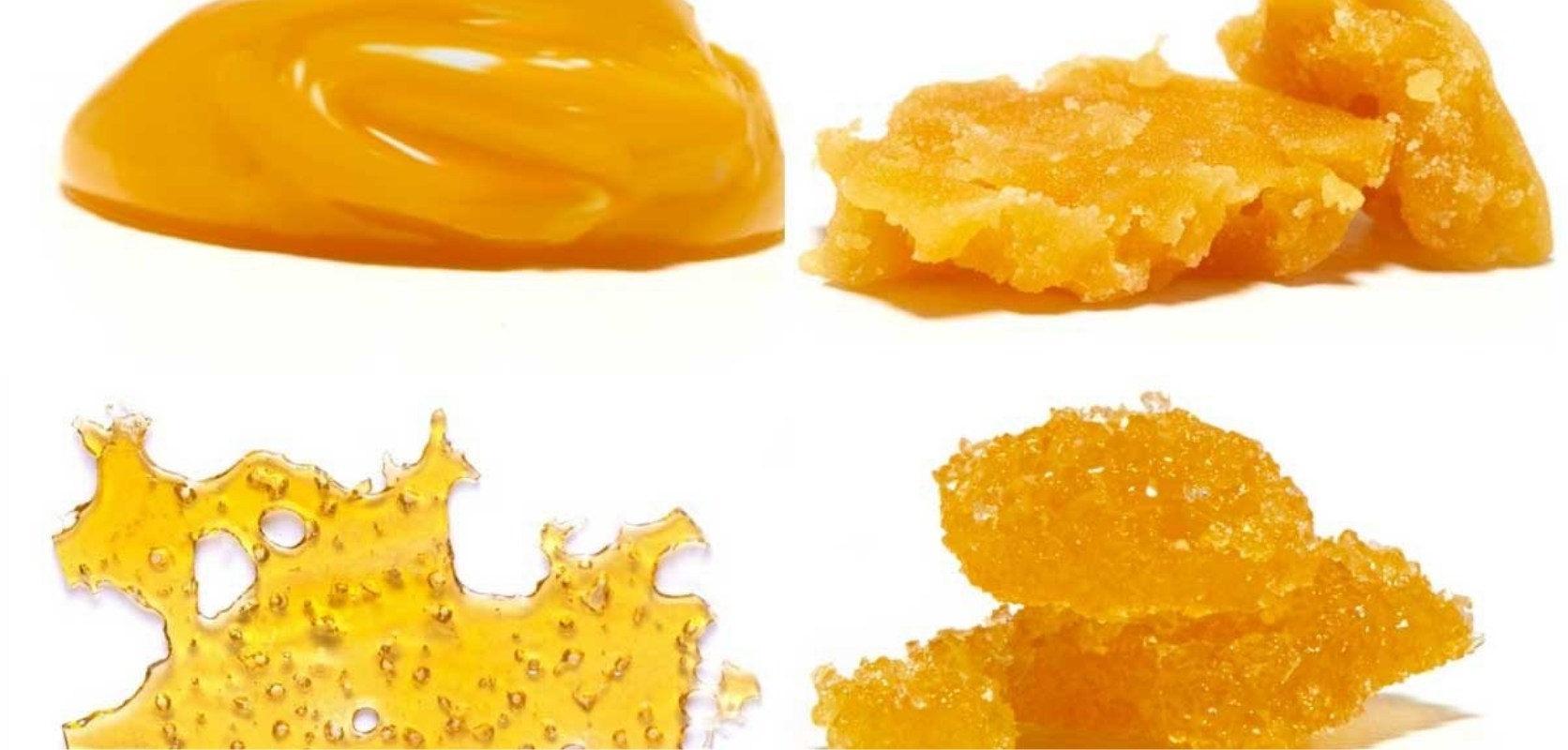 Top 8 Shatter Weed Types: In Conclusion
Shatter is all the cannabis rage these days. At Chronic Farms online dispensary we've got all your shatter weeds needs covered. 
Carefully selecting manufacturers and suppliers, what you will get is premium quality products offered to you at the greatest prices. 
Buy THC shatter weed online in Canada from our dispensary and be the wiser when it comes to cannabis supplies that you can rely on.