Dab, Smoke or Vape Shatter Weed – It's Up To You!
When it comes to using shatter weed, you've got options. This article will tell you exactly how to dab, smoke or vape shatter weed. 
With all these methods of consumption for the world's greatest cannabis concentrate – you're at liberty to go wild with any or all of the following methods. 
So how do you use shatter weed? 
Let's begin by taking a closer look at shatter weed and all of its wonderful elements.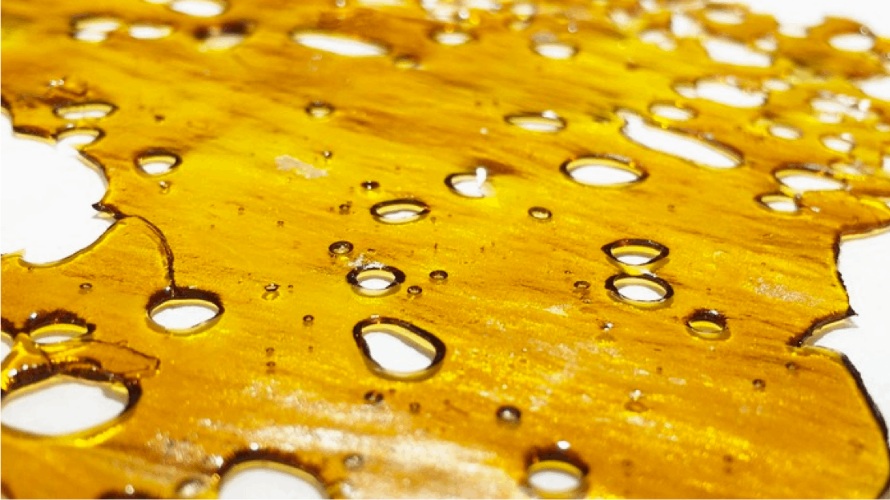 What is Shatter Weed?
Defined as one the purest and most potent forms of marijuana, THC shatter is a cannabis concentrate made by extracting pure THC and the finest cannabinoids. 
This is primarily done through the use of CO2,  Butane, isopropyl alcohol, or ice water. 
This complex extraction process results in a beautiful liquid that hardens over a little time and becomes like a honeycomb in structure and texture.

While it might sound exciting and fascinating, the process of creating concentrates like shatter weed is rather complex and potentially dangerous. 
Rather not try to make it at home, but instead buy weed online and find your THC shatter at our online dispensary. 
Kindly read on to find some of the very best shatter in the whole of Canada – up for offer at great prices!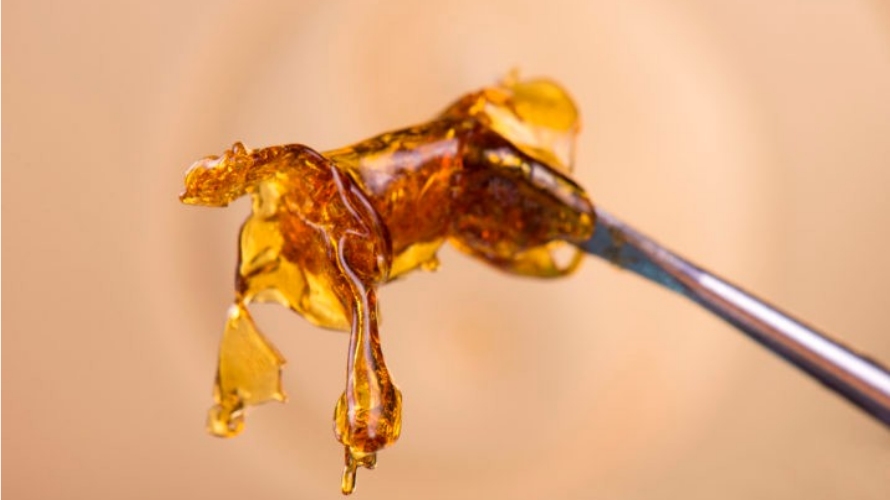 How to Dab Shatter Weed?
Here's what you'll need to dab shatter weed: A dabbing rig, a blowtorch, a nail, a carb cap, a dabbing tool and some shatter. 
Firstly, in order to heat the nail properly, you will need to heat it with the blowtorch. 
In this regard, it's good to remember that 300 Fahrenheit will be too hot and obliterate a lot of the good stuff in the weed shatter. 
Once the nail has reached the ideal optimal temperature, you can go ahead and use the dabbing tool to scoop up a small piece of shatter. 
Now, spread the shatter around the nail with your dabbing tool and start to inhale the blissful shatter smoke through the mouthpiece. 
If you have a carb cap, this part is for you. You can use the carb cap to "store" vapour before taking your next hit of shatter weed. 
When you feel like it again, be sure to lift the carb cap and smoke it up like Cheech!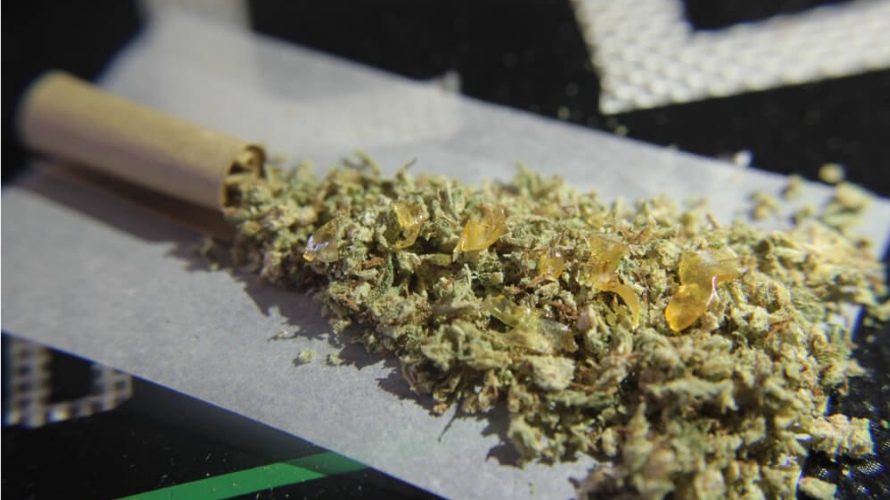 How to Add Shatter to a Joint?
If you're not into the first method of using a shatter weed rig, you can keep to your trusty joints and simply add shatter to it. 
To do this properly, simply break the shatter weed into smaller pieces and sprinkle it on your flowers in the joint. 
Another option is to melt the shatter by using a blowtorch, then roll your joint in it for a sticky THC boost.

Vaping Shatter Weed
With numerous vaporizers on the market, you're at liberty to pick and choose from a range of shatter weed vape options. 
Where the process of smoking weed shatter with a vaporizer involves dropping the concentrate into the heating chamber, some vaporizers come pre-filled for convenience.

By opting for the disposable vaping shatter weed selection at Chronic Farms, you're in for a treat everywhere you go. 
Keep this pen in your pocket and have a drag of shatter weed concentrate whenever you feel like it! Be sure to read on to find our best shatter weed offerings.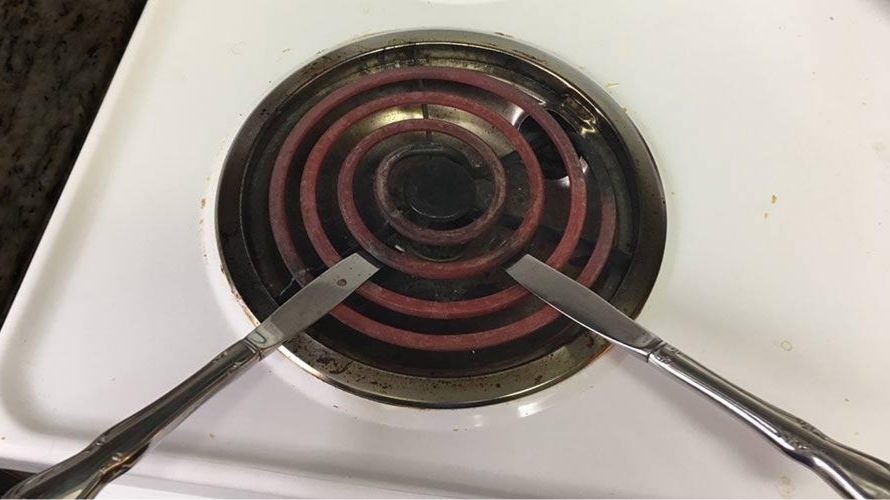 The Hot Knife Method for Shatter Weed
If you would like to try a more traditional, DIY way of taking your shatter weed, here's what you'll need. 
Two metal knives, a stove or blow torch, a plastic bottle, and some scissors or a knife for cutting purposes. This process will take you about 10 minutes, so don't try to rush things.
Keeping in mind that knife dabs are an elementary way of consuming dabs, you'll want to make the mouthpiece first before doing anything else. 
In order to make a mouthpiece, you can simply cut a small plastic bottle in half and discard the bottom half. By saving the upper half, you will have a funnel for capturing the shatter vapour.

Now, it's time to get your dab ready by scooping a small piece onto your knife's end. 
You'll want to heat the knife while you heat the tip of the other knife with the stove or blow torch. It's essential to heat your knives to the point of redhot redness. 
Of course, you don't want to scorch the shatter either.
Now get ready to dab your shatter weed by getting the mouthpiece ready and in position.  
This is where and how the magic happens: By holding the knife with the wax on it in one hand, and holding the other hot knife in your other hand, place the tip of the hot knife on top of the other knife to sandwich the concentrate. 
Expect instant vaporization of the wax. Suck it up and repeat the process if desired.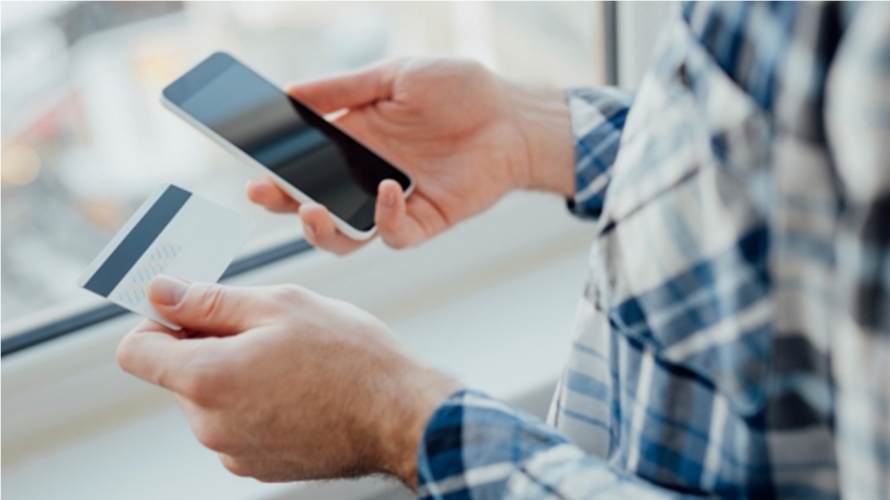 Best Weed Shatter Options to Buy Online
Now that you know how to dab shatter weed, you may want to start stocking up on some of the finest shatter you can get your hands on in 2023 and beyond. 
The Chronic Farms online dispensary sells various types of shatter made from varying strains. Below, you'll find a cherry-picked selection to consider.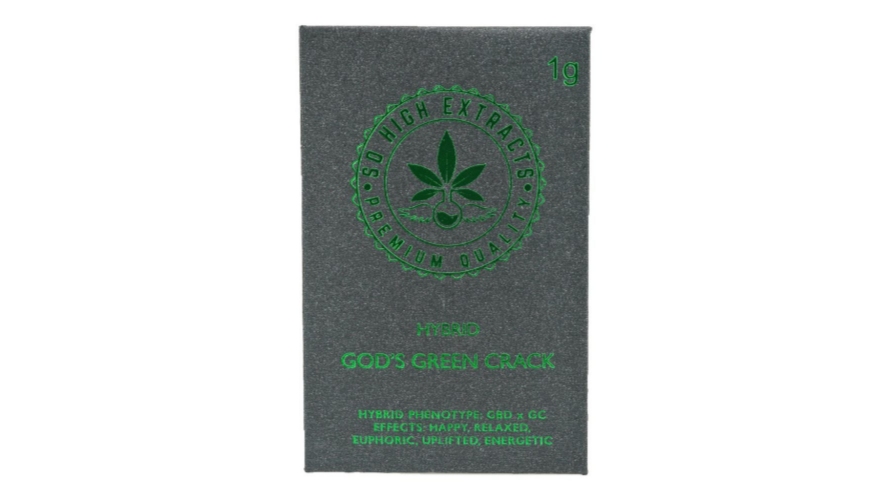 God's Green Crack Weed Shatter 
As an Indica-dominant hybrid strain, God's Green Crack was bred by crossing God's Gift with the foundational Green Crack strain. 
This powerhouse packs a heavy high and is ideal for a "kick back and relax" session. 
Soon after the initial euphoria hits, you'll be left enjoyably and comfortably sedated from this mind-blowing weed shatter.

Thanks to these effects and its high THC level, God's Green Crack is popularly used for conditions like migraines and appetite loss. 
As you take a drag of this aromatic shatter, flavours of tangy fruits and rich tropical mango will play with your tastebuds. 
You can now buy God's Green Crack weed shatter for an amazing price from our dispensary. Be sure not to let this offering slide away.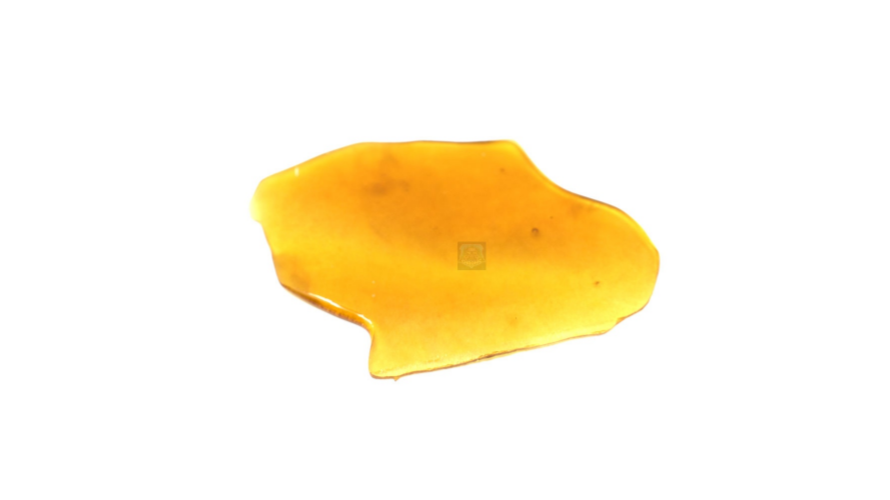 Blueberry Diesel Shatter Weed
The amazing Blueberry Diesel strain was created by crossing the original Blueberry with Sour Diesel. 
Most famous for its strong blueberry smell with fine hints of diesel, this weed shatter will delightfully intoxicate you.
You can buy Blueberry Diesel weed shatter from our dispensary and dab it up to experience its blissful effects and tasteful flavours. 
Blueberry Diesel packs a smooth, yet potent punch, and is recommended if you feel like relaxing to the maximum, while still having the energy to do other things.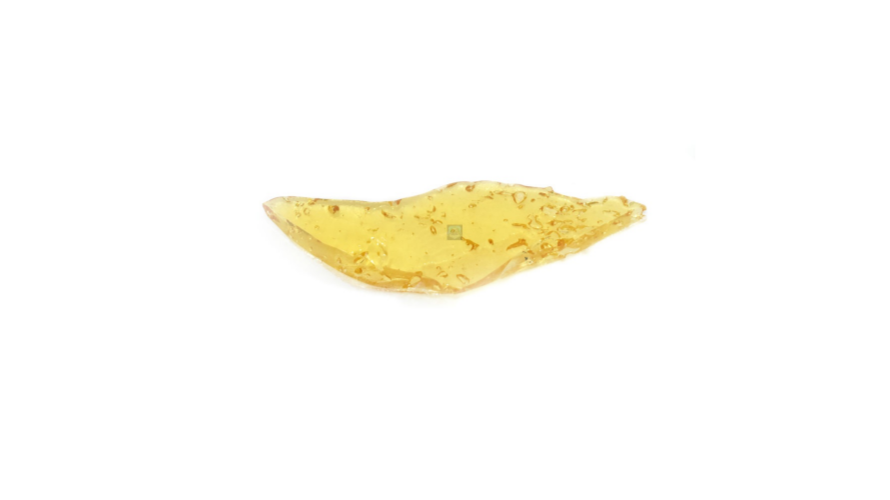 Blackberry OG Weed Shatter
Blackberry OG is an Indica dominant hybrid created by crossing the original OG Kush and Blackberry. 
With fruity flavours, this strain hits hard with a happy and flavourful lift. Beyond the incredible aroma and taste; the effects of this shatter weed are simply otherworldly. 
Enjoy a stoney, spacey headspace with a wonderful set of terpenes and flavours bursting in your mouth as you inhale the Blackberry OG shatter weed. 
As a member of the berry family of cannabis strains, Blackberry OG certainly doesn't stand back from the rest. 
Have the greatest Blackberry OG weed shatter experience by ordering some from our online weed store now!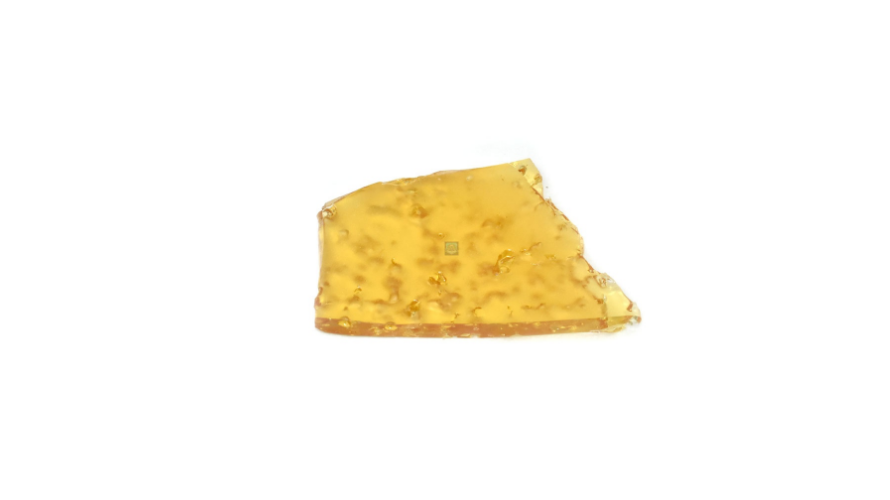 Hawaiian Punch Weed Shatter
Rumoured to be a native strain from the Hawaiian Islands, Hawaiian Punch remains a mysterious addition to the tropical family of strains. 
With high THC levels, this strain is said to be a fantastic medical helper. Reduce insomnia and boost your appetite with this wonderful weed shatter. 
Along with an intense and euphoric high, you'll enjoy sweet flavours of pineapples and other tropical delights. 
Hawaiian Punch weed shatter is available to order from our weed store from the comfort of your living room. 
This shatter weed is highly recommended for use in conjunction with any or all of the methods provided in this article.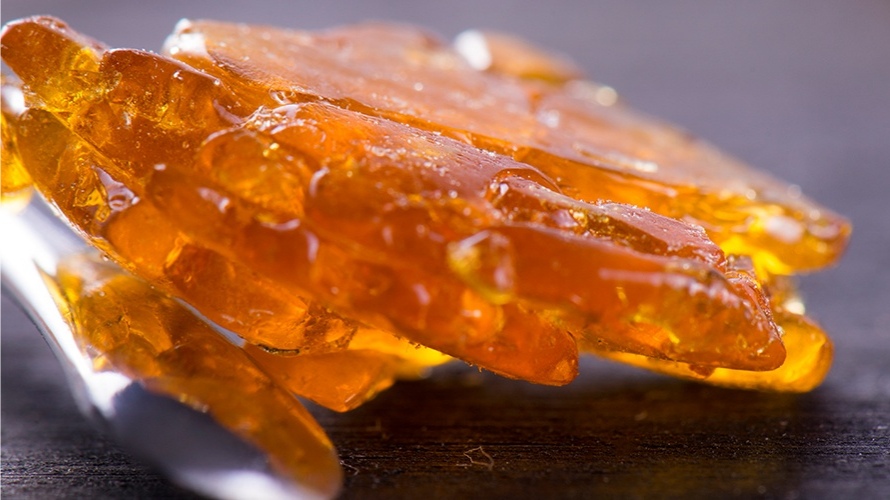 In Conclusion: Shatter Weed Like Manna from the Heavens
Weed shatter is the ultimate next-level cannabis experience one can have in this wonderful day and age. 
If you're new to using weed shatter or other concentrates, you're in for an exciting and enjoyable journey. 
Remember to make your pick from our selection in this article if you would like to have the best shatter weed experience possible. 
If shatter had been around in the '70s, Cheech and Chong would have been completely blown away, man!

You are welcome to experiment with the various methods of using shatter weed as explained here. 
Experimenting with different methods of using shatter weed is the best way to find out what works for you best! 
Be sure to browse around our online dispensary while you check out the above selections – and you might find other treasures yet!