A Complete Review of the Waffle Cone Strain
The Waffle Cone strain is a heavy Indica with a heavenly flavour and aroma – it will make you drool! 
Besides its dreamy and creamy flavours, stoners enjoy Waffle Cone for its sleep-inducing and relaxing qualities. 
But how much do you know about this bud? What is the THC percentage and the terpene profile? 
What are the recreational and medical benefits of the Waffle weed strain? Look no further, all of the answers you're seeking are here. 
We've outlined and explained everything you must know about this cannabis strain to guarantee a safe and worthwhile purchase. 
So, get ready to buy weed online and check out this Waffle Cone strain review.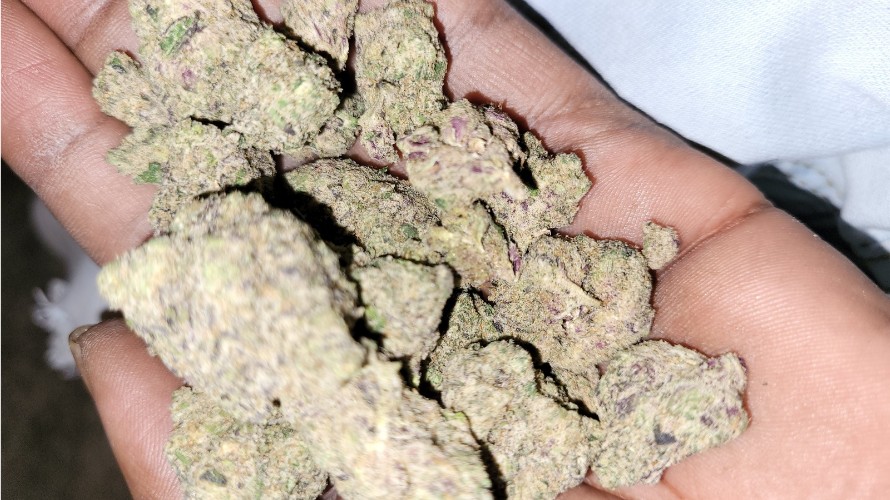 What is the Waffle Cone Strain?
As mentioned, the Waffle Cone strain is a potent Indica dominant hybrid with a 70:30 Indica to Sativa ratio. 
Because of this, you get mainly Indica benefits, with a fair dose of energizing and focus-sharpening Sativa. 
More importantly, you get a THC percentage between 26 to 30. 
Always make sure to purchase cannabis from reputable sources, such as our weed dispensary in Canada, Chronic Farms. 
Buy the Waffle weed strain from this trusted weed store and enjoy the highest THC percentage and the most intense effects you can imagine.
In order to understand the qualities of a specific strain, it is important to take a look at the parent strains that made everything possible. 
In the case of the Waffle weed strain, the two parent cannabis strains are Dosilato and the Jet Fuel Gelato. 
The latter, Jet Fuel Gelato, in particular, is a high THC strain (an average of 23 to 29 percent) with some of the most mind-blowing effects conceivable. 
Waffle Cone inherited many of the qualities of both Dosilato and Jet Fuel Gelato, including the luscious fruity and berry flavours with a sharp kick of citrus and pepper. 
Overall, the Waffle Cone strain is an ultra-rare Indica hybrid with incredible cerebral and full-body effects. 
Anyone on the hunt for a delicious Indica will enjoy using this refreshing cannabis strain. 
Sadly, due to its insane popularity, this bud is often sold out and challenging to come across. 
Fortunately, we have provided a few excellent alternatives in this Waffle Cone strain review. 
Check out Chronic Farms, the best weed store in your area, and make a purchase today.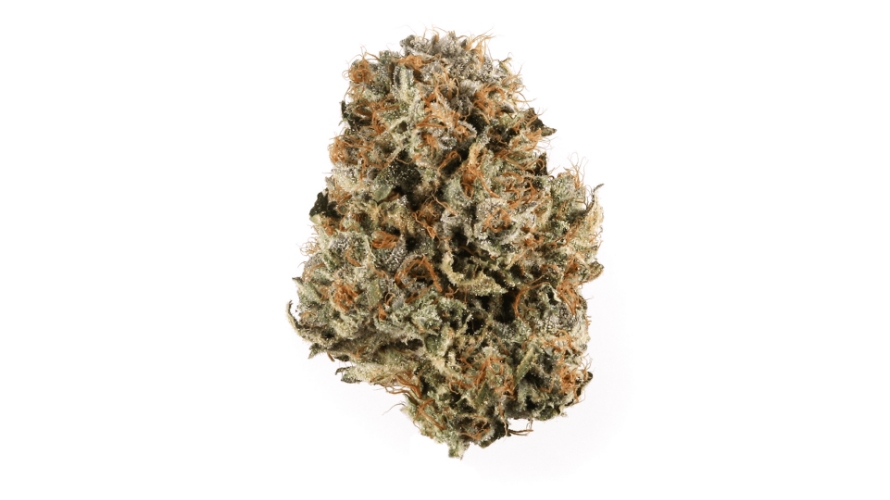 Waffle Cone Strain Terpene Profile and THC Content
The Waffle Cone strain is a tantalizing bud that is rich in terpenes. 
For reference, terpenes are aromatic compounds in weed that give different strains their unique properties, flavours, and aromas. 
When it comes to Waffle Cone, the dominant terpene is Myrcene (0.2 percent). Myrcene is one of the most commonly found terpenes in weed. 
Beyond that, you can find Myrcene in hops, and it gives the signature spicy and peppery note in beer. You may also find traces of Myrcene in lemongrass.
According to experts, herbal medicines featuring Mrycene have always been used in folk medicine as an effective sleep aid. 
Interestingly, lemongrass rich in Myrcene was also commonly used in Mexico as a potent muscle relaxant and sedative.
This terpene is also believed to help with inflammation, and DNA damage, and it is also used for its antimicrobial and antioxidant benefits.
Other terpenes in Waffle Cone include:
Pinene

Carene

Camphene

Linalool

Limonene

Eucalyptol

Bisabolol

Caryophyllene

Terpinolene
In total, the terpene content adds up to 1.00 percent. 
Not only is Waffle Cone a terpene-rich strain, but it is also very high in THC content. On average, consumers can expect to get 23 to 30 percent of THC. 
You may also find Waffle Cone with a THC content of around 20 percent, but this is not as common. 
Overall, Waffle Cone is an Indica hybrid with an impressive terpene content and THC percentage. 
If you are looking for an aromatic and effective cannabis strain to get high beyond your wildest dreams, you need to get Waffle Cone from your favourite dispensary today. 
As mentioned, you can find the highest-grade and most affordable cannabis strains at Chronic Farms, Canada's number-one weed store.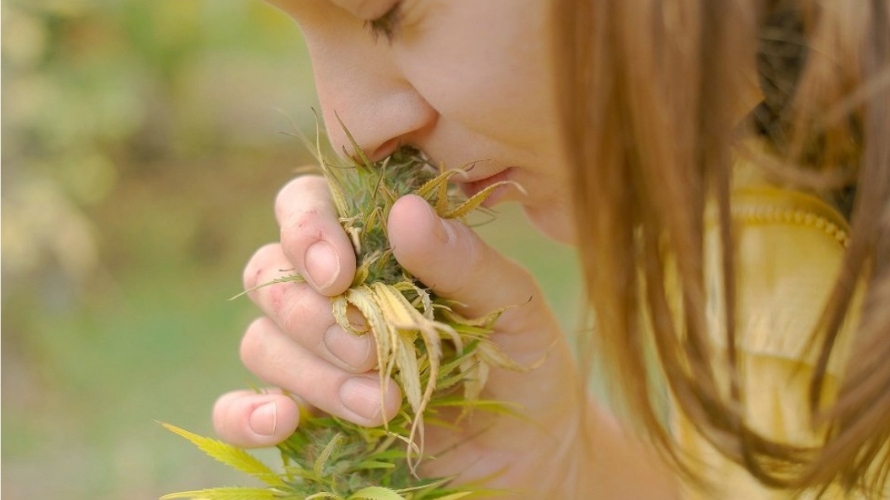 Waffle Cone Strain Aroma and Flavour
The Waffle weed strain is highly aromatic and flavourful. The full flavour profile includes: 
Berry

Creamy

Cherry

Sugary

Fruity

Sweet
As for the aromas, they include:
Cherry

Berry

Earthy

Sweet

Fruity 

Creamy
If you have an insatiable sweet tooth, you'll find the Waffle weed strain addictive. 
As the name suggests, this cannabis strain will remind you of munching a freshly baked waffle. Appearance-wise, this is a beautiful Indica hybrid. 
When it's carefully grown from the seeds, the cannabis plant gives birth to dense, mint-green buds. 
When exposed to the light, the buds glimmer and shimmer! Stoners who enjoy collecting stunning strains will want to add Waffle Cone to their itinerary.
The Best Waffle Weed Strain from Our Online Dispensary
As discussed in the Waffle Cone strain review, this is a rare strain that is almost impossible to find. 
Luckily, we've provided you with some of the best alternatives to try from our pot store, Chronic Farms. 
Check out these premium value buds and save tons of money without compromising quality.
 Yes, believe it or not, cheap weed exists, but you need to know where to look for affordable canna! Here are the reviews.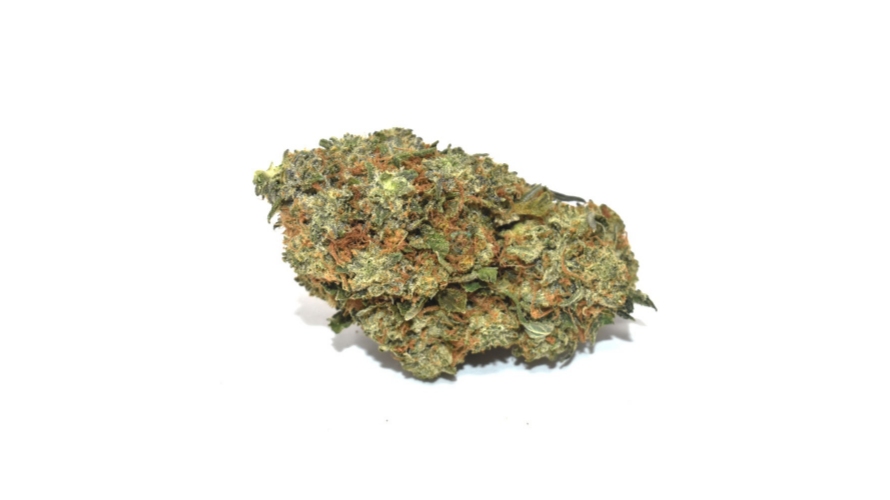 Sour Angel (AA)
If you want a bite of the freshest and creamiest waffles, you'll fall in love with Sour Angel (AA). 
This is a potent evenly balanced hybrid (50:50 Indica to Sativa ratio), perfect for anyone searching for the best of both worlds. 
With around 20 percent of THC, you can use Sour Angel to ward off nausea, acute and chronic stress, mood swings, appetite loss, and mild to moderate depression. 
According to stoners, this is a fast-acting and long-lasting hybrid with one of the most enticing flavours available. 
Imagine a plate of delectable blueberry buttermilk waffles with a hint of light earth and licorice. 
Sour Angel is a must-have from our dispensary, and you can find it for as low as $54.99.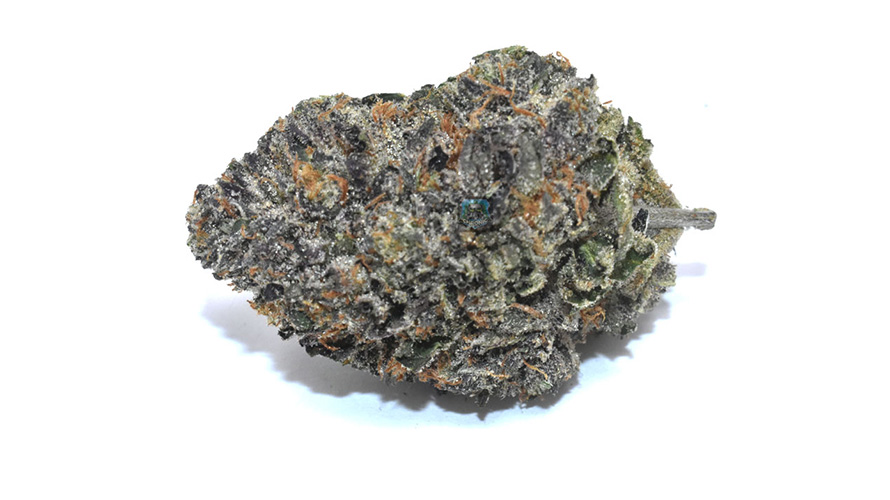 Jet Fuel (AAAA+)
If you are interested in the "cocaine of marijuana", you have to grab some Jet Fuel (AAAA+) today. 
Also known as "G6", this Sativa-leaning hybrid will provide you with around 17 to 19 percent of THC for an added boost of energy. 
If you are feeling low, lethargic, and tired, Jet Fuel can help you rise above it all. 
The effects are almost immediate, so you won't have to wait for the amazing high! You will feel uplifted and euphoric in a blink of an eye. 
The intense cerebral energy will make you feel giggly and positive. 
Leave all negative thoughts and limiting beliefs behind and indulge in this sweet skunky and refreshing piny strain. 
What makes it special? The pungent diesel effect of course! While Jet Fuel is one of the more expensive cannabis strains, it is well worth it. 
You can purchase it for $149.99.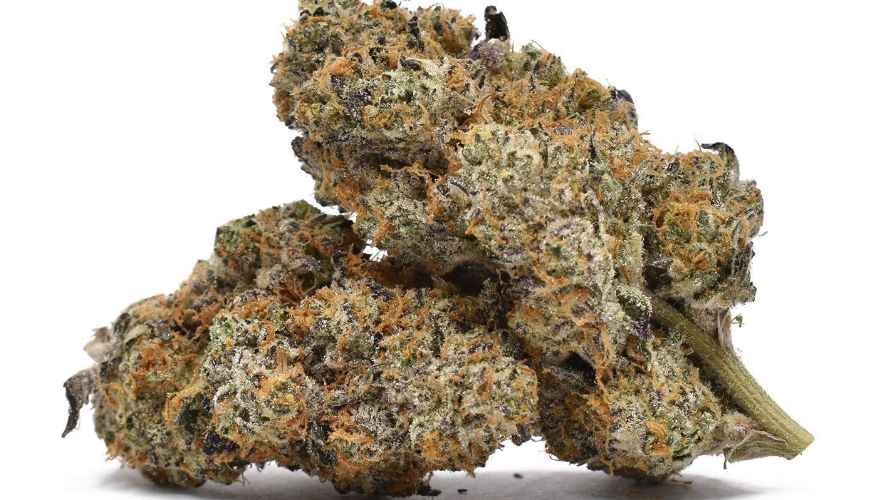 Gushers (AAAA)
Gushers is another addictive strain for stoners looking for a sweet, highly psychedelic treat. It is an Indica dominant hybrid (60:40 Indica to Sativa ratio) with around 15 to 22 percent of THC. 
So, we recommend Gushers (AAAA) to both beginners and advanced users. 
Make sure to purchase this cannabis strain from a reputable dispensary, as this is how you will get the highest percentage and the most concentrated flavours. 
Speaking of flavours, this is a yummy fruity and creamy cannabis strain that tastes better than any freshly baked cookie straight from the oven! 
The aroma follows the flavour profile, but it has a touch of spicy grape and herbal overtone. 
If you are searching for a good cannabis strain to treat insomnia, depression, anxiety, and chronic stress, you will want a piece of Gushers. 
On top of that, it is budget-friendly! Purchase Gushers for a mere $9.99.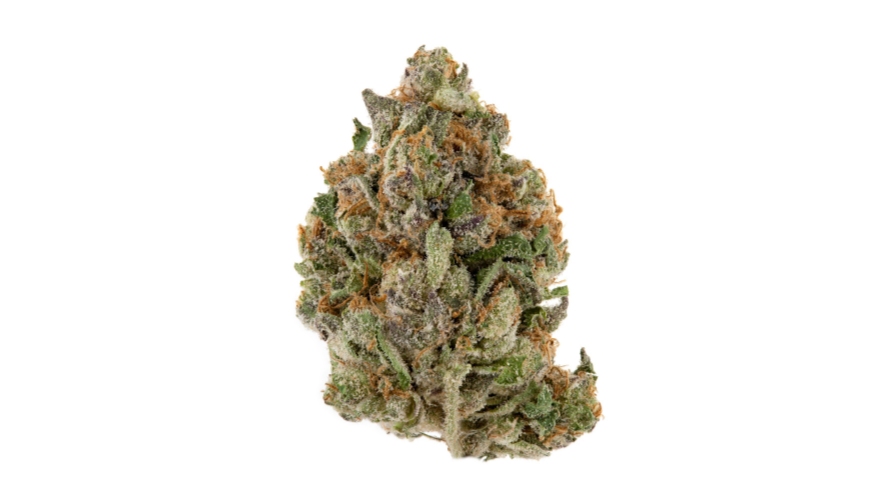 Waffle Cone Strain Review: Recreational and Medical Benefits
If you want to feel relaxed and sedated, the Waffle weed strain is ideal. 
Initially, you'll feel a mild head high that slowly travels through your entire body, from your head to your toes. 
This head high typically makes consumers talkative and social, so this is the perfect time to make new friends! 
However, this sensation doesn't last a long time. Slowly, you'll get an overwhelming sense of relaxation pulsing through your body. 
All traces of tension, anxiety and stress will leave your body, leaving you numb and like you are "floating" on the fluffiest cloud. 
While the Waffle strain is mainly a night-time bud, cannabis connoisseurs who have a high THC tolerance may enjoy it during the day as well. 
Since this is a powerful strain, we recommend taking it low and slow. Always start with the tiniest dose and increase if required. 
All in all, Waffle Cone is a good option if you want to unwind after work or you have a lazy day with close friends. 
The calming and soothing effects will appeal to people who are dealing with everyday stress and pressure. 
Medical patients also enjoy Waffle Cone for its chronic pain-alleviating effects. 
Plus, this strain helps with inflammation, muscle spasms, and cramps.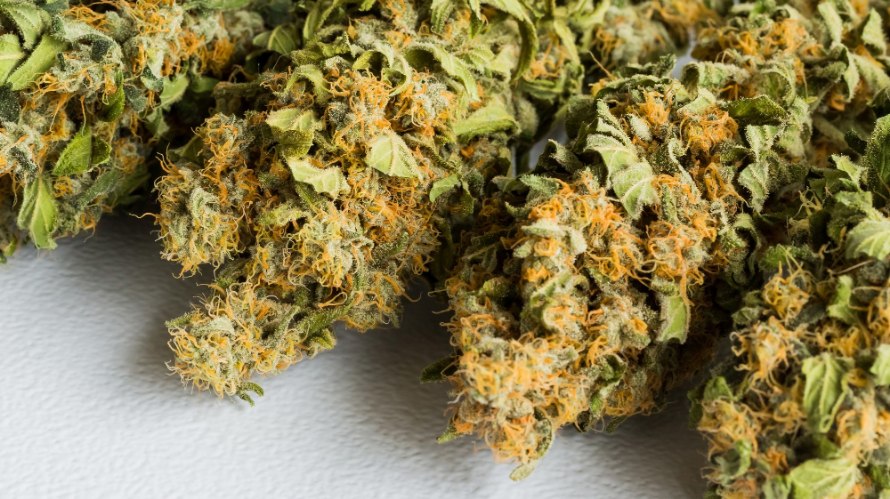 Mail Order Marijuana Today!
You can find fantastic cannabis products such as the Waffle Cone strain at Canada's best dispensary, Chronic Farms. 
Take advantage of the latest deals and discounts and enjoy the most potent, flavoursome, and effective weed products without breaking the bank. 
Hurry up, stocks are limited.