Detailed CBD Dosage Guide: How Much CBD Do I Need?
How much CBD for pain is an adequate amount? Does CBD really work for acute and chronic pain? 
Moreover, what is CBD anyway? If you are asking yourself these questions, you are in luck, because we have all the answers you're looking for. 
This comprehensive article on CBD oil for pain will help you understand these cannabis products and determine the proper dosage requirements for you. 
Of course, before blindly purchasing from your favourite weed store, you'll also want to consult with a medical professional. 
If you are dealing with severe, life-debilitating pain (or any other symptom of that matter), it is best to talk with your healthcare provider. 
Your doctor will provide you with the best guidance and advice when it comes to treating medical conditions. 
Nevertheless, we have also provided you with accurate CBD dosing for pain to consider.
So, how much CBD for pain is enough? Keep reading to find out.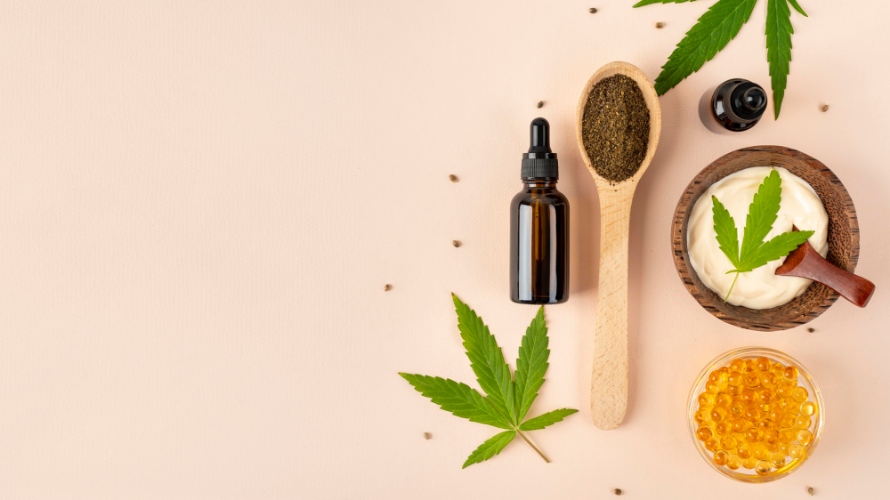 What is CBD?
Before mastering how to use CBD oil for pain, let's explain what this term refers to. Cannabidiol or CBD for short is a completely natural chemical present in hemp. 
Unlike its psychoactive counterpart, THC (tetrahydrocannabinol), CBD will not get you high. 
Cannabidiol has a wide array of benefits. For instance, the FDA approved cannabidiol for epilepsy treatment. 
That said, newer research indicates that CBD can also be beneficial for other medical conditions. 
For instance, researchers believe CBD can help with anxiety, schizophrenia, diabetes, Alzheimer's, and of course, pain management. 
Cannabidiol can also be used in different ways. For instance, you can get CBD oil, products that contain cannabidiol extracted from quality hemp. 
Some products may also include additional ingredients such as MCT oil (which helps with absorption), extra cannabinoids (to get the entourage effect), and different artificial or natural flavours. 
If you purchase CBD oil for pain from trusted sources such as Chronic Farms, the best weed dispensary in Canada, you always get the highest-quality and most effective product.
Also, keep in mind that you can find CBD oil for pain with added THC. If you are looking for pure CBD oil, make sure the packaging says THC-free.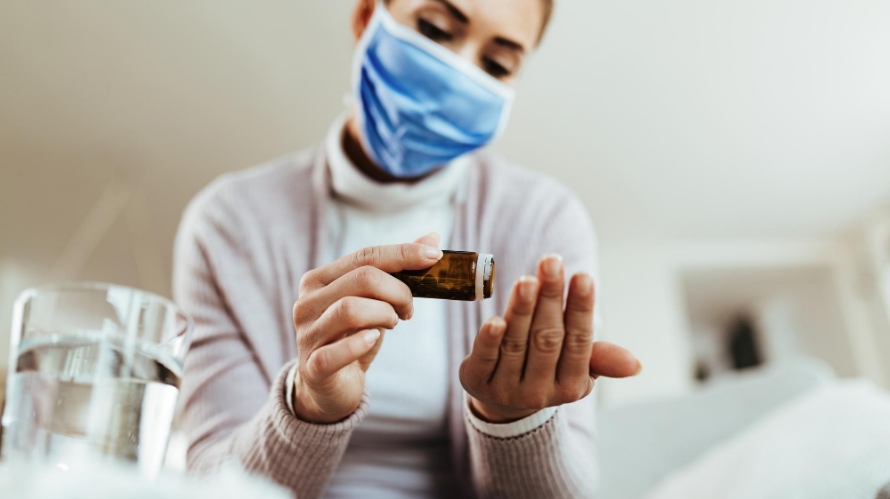 How Much CBD Oil Should I Take for Pain?
CBD dosing for pain is highly individual, and it will vary from one person to the next. Here are some factors that may influence the precise dosage:
The individual's body weight

The individual's body chemistry

The condition that you want to treat

The concentration of cannabidiol in each gummy, drop, capsule, or pill
Before self-medicating, it is best to consult a medical professional. Your doctor will help you with the most CBD dosing for pain. 
It is also a good idea to ask an expert budtender at your favourite weed store. 
At Chronic Farms, the number one dispensary in Canada, we aim to help customers with any doubts or concerns related to cannabis products. 
A sign of a trusted online dispensary is excellent customer service. 
Purchase from Chronic Farms – you will always be in good hands.
Overall, there are many variables that can go into selecting the right CBD product and the ideal dosage for you. 
Your healthcare professional and an expert budtender will provide you with all of the necessary information required to consume CBD oil the right way. 
If your healthcare provider does not give you exact dosage amounts, it is best to begin with small doses and increase if needed. 
A good rule of thumb is to start with 20 to 40 milligrams daily. 
After seven days, you can begin increasing the amount by 5 milligrams. Gradually increase the dosage until you notice the symptoms getting better. 
Here is an example of CBD dosing for pain. You may struggle with severe pain and you want to treat the symptoms with CBD. 
In this case, you may begin with 40 milligrams of CBD. You can consume 40 milligrams on days when you are experiencing more pain than usual. 
Seven days later, you can increase this dosage to 45 milligrams. Next week, the CBD dosing for pain will be 50 milligrams. 
If your symptoms start getting better at 50 milligrams, you can stop adjusting the dosage. 
If you are still wondering "how much CBD oil should I take for pain?", the answer is simple. 
Start with a low dose and gradually increase until you reach the ideal dosage for you. Make sure to increase the dosage slowly. 
As mentioned, before you buy weed online, it is wise to consult with a medical professional for expert guidance.
Some consumers may find calculating the dosage tricky. Most products at your favourite pot store will say how much is in one serving. 
For instance, you can see the serving size at the back of a CBD gummy bottle. 
If you want to consume CBD oil, you will probably purchase one that is in a convenient dropper bottle. 
Check the packaging for the precise CBD amounts in one drop. 
After this, you can find out how many drops of CBD you need to achieve the desired effects. 
In some cases, the packaging of your CBD product will not specify how much you get in one drop. Instead, you may get the total amount of cannabidiol in the whole bottle. 
For reference, a single drop is approximately 0.05 millilitres. 
Keep in mind that this is not the entire dropper. 
What this means is that a 10-millilitre bottle of cannabidiol will contain around 200 drops. 
If the label on this product says that you get 1,000 milligrams of cannabidiol per bottle, every drop will provide you with around 5 milligrams of CBD.
In other words, to get 20 milligrams of CBD oil, you'll want to consume four drops.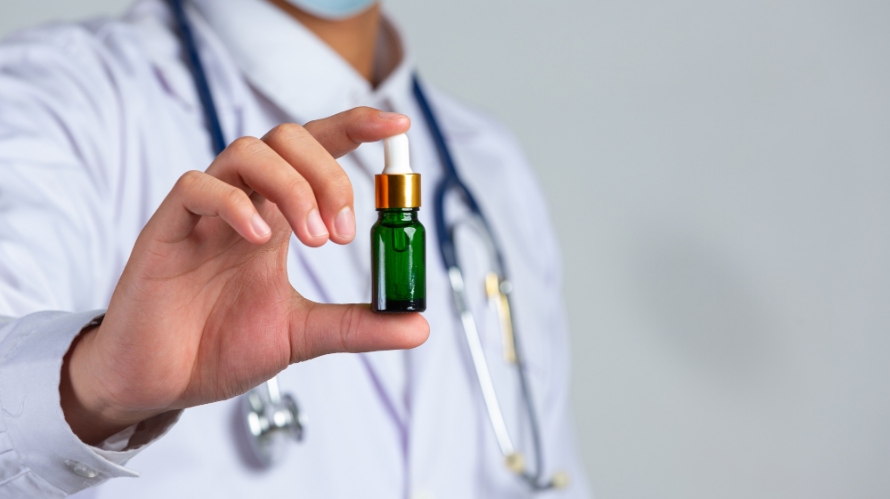 The Best CBD Oil for Pain
Here are the best CBD oil products from our online dispensary, Chronic Farms. 
Besides CBD, our dispensary also offers a wide assortment of value buds for all taste preferences and conditions. 
Besides finding the most aromatic, flavourful, and potent products out there, you'll also discover amazing sales and discounts. 
Get some top-grade cheap weed today and find out why stoners are raving about Chronic Farms.
But first, take a look at these in-depth CBD oil reviews.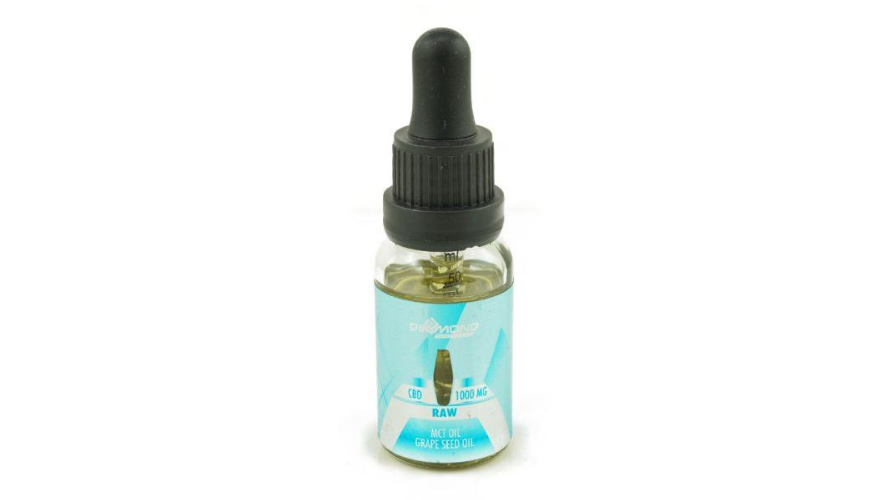 Diamond Concentrates – 1:1 (500mgCBD:500mgTHC) Tincture – Raw
If you are searching for the perfect blend of CBD and THC, you need the Diamond Concentrates – 1:1 (500mgCBD:500mgTHC) Tincture – Raw in your life. 
As the name suggests, you get 500 milligrams of quality CBD and another 500 milligrams of THC for a balanced effect. 
This exclusive tincture is made with an MCT oil and grapeseed base for better absorption. 
It is raw-flavoured for anyone who likes a natural taste. 
Buy it today from our online dispensary for just $44.99.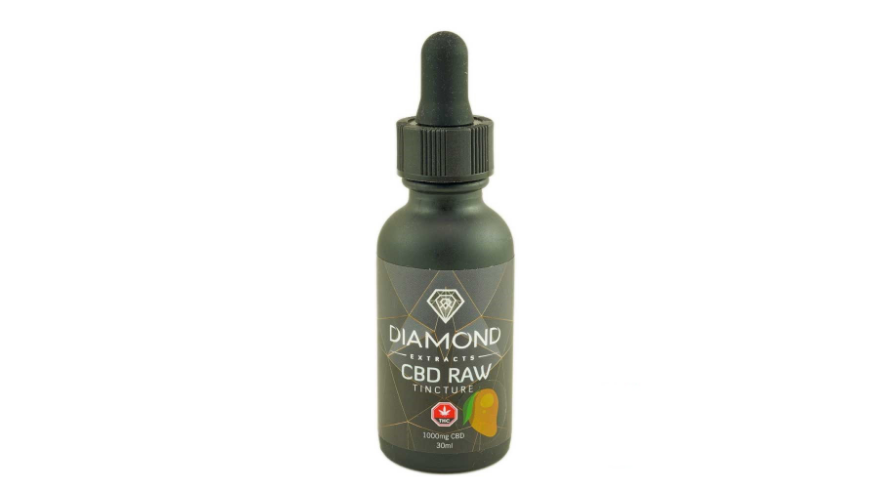 Diamond Concentrates – CBD Raw Tincture 1000mg
If pure CBD is more up your alley, this Diamond Concentrates – CBD Raw Tincture 1000mg is for you. 
In each 30-millilitre bottle you get a whopping 1000 milligrams of CBD for powerful and long-lasting effects. 
Support your physical and mental health by giving yourself a boost of cannabidiol in this pure, fast-acting, and easy-to-absorb tincture. 
The formula also includes quality MCT oil and grapeseed oil for boosted efficacy. 
Buy it from Chronic Farms for just $44.99.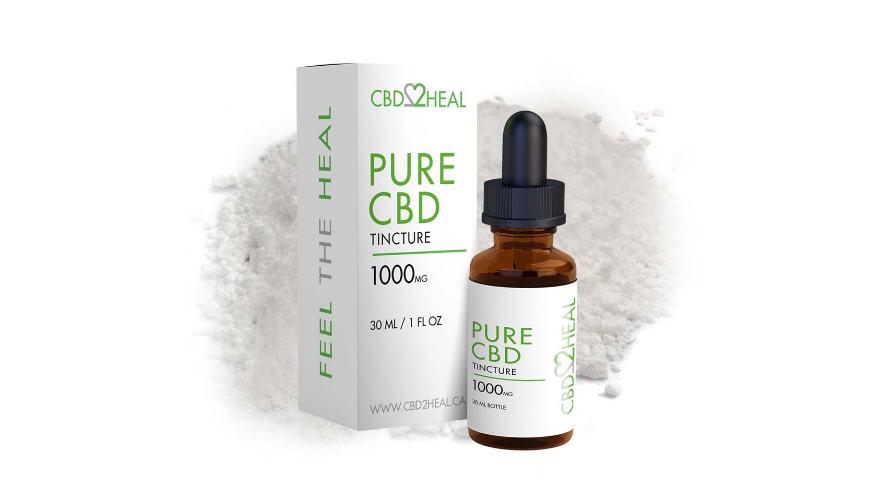 CBD2Heal Pure CBD Oil Tincture 1000mg (30ml Bottle)
Ward off all signs of stress and anxiety with the CBD2Heal Pure CBD Oil Tincture 1000mg. Use this tincture continuously to feel better inside out. 
Not only will this CBD tincture enhance your mood and make you feel happier and more relaxed, but it will also sharpen your focus and increase mental clarity. 
If you are feeling foggy-minded and unproductive, the CBD2Heal Pure CBD Oil Tincture with 1000 milligrams is perfect for you. 
Plus, there is zero THC in the formula, so you won't feel high. 
The price is slightly higher than other CBD products, but the investment is well worth it. Purchase this tincture from our weed store today for $79.99.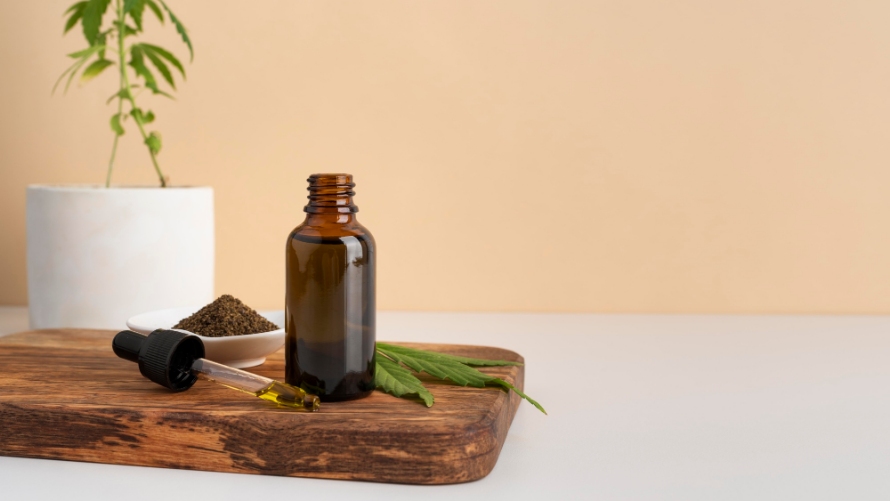 Is CBD Oil for Pain Effective?
Yes, taking CBD for pain is a good idea. Besides aiding in pain relief, CBD can:
Improve sleep quality

Reduce depression and anxiety

Improve heart health

Soothe inflammation

Reduce seizures in patients with epilepsy

Improve the symptoms of IBD or inflammatory bowel disease
Whether you are using CBD oil for pain or better heart health, it is important to take the right dosage. Otherwise, the product may not provide you with the benefits you desire. 
Is CBD Oil Safe?
According to a review on the side effects and the safety of CBD, even continuous use of high doses such as 1,500 milligrams daily is relatively safe. 
However, it is always best to stick to the dosage recommendations provided by a medical expert. 
Experiencing side effects from taking too much CBD is highly unlikely, but possible. Some side effects associated with excessive CBD oil use include diarrhea and fatigue.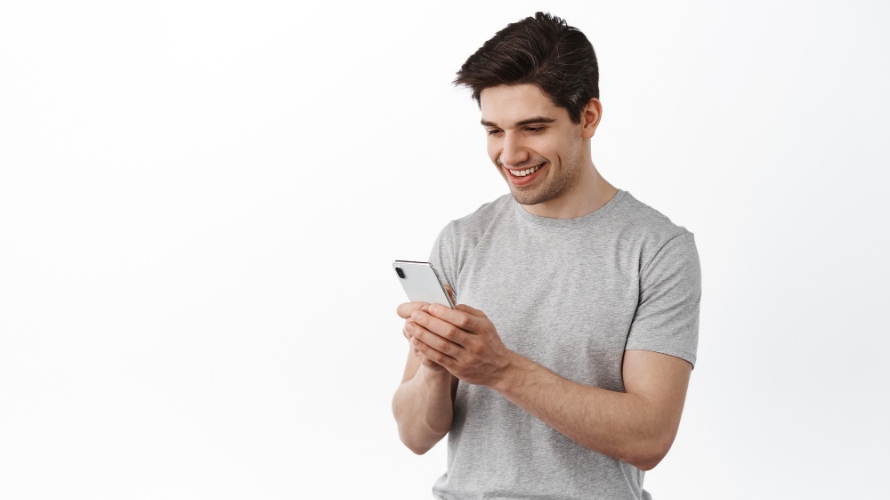 Buy Mail Order Marijuana Today
You are aware of how much CBD for pain you need. Let's start shopping! Visit Chronic Farms, Canada's best online dispensary according to stoners just like you. 
Pick and choose between different premium cannabis products for all taste buds, preferences, and budgets. Hurry up, stocks are limited!