Learn to Master Using a Dab Rig in Minutes
If you are wondering how to use a dab rig, you have come to the right place. 
This expert-approved article on dabbing weed will teach you all of the necessary techniques to master the art of using dabs. 
Besides learning how to take a dab, you will also uncover the top cannabis concentrates to get from our weed dispensary to achieve the best high of your life. 
Plus, you'll find some helpful tips and tricks on where to find cheap weed and save tons of money on cannabis without skimping on quality.
If all of this sounds good, keep reading and learn how to take a dab the right way.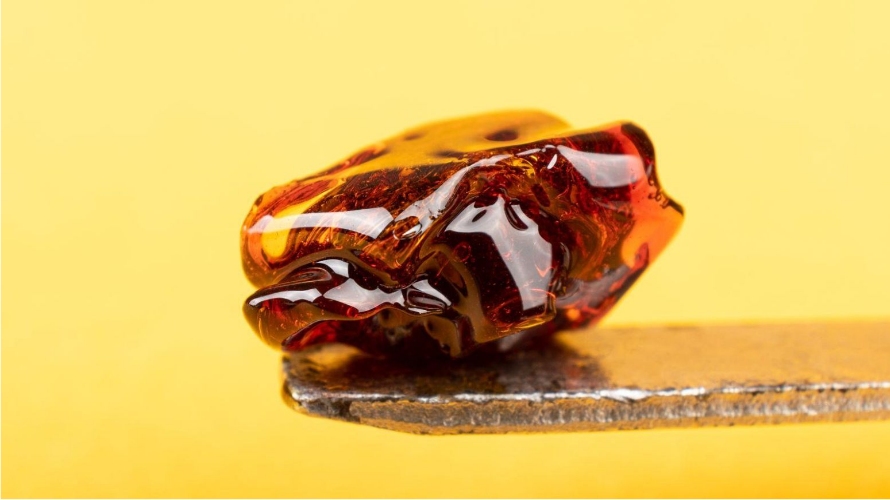 What are Dabs?
You may already know what dabs refer to if you've been around the stoner's block. If not, here is a quick recap. 
Dabs or cannabis dabs refer to various types of concentrated butane hash oil or BHO which provide you with some of the highest THC levels available. 
Some common cannabis concentrates include honeycomb, amber, shatter, budder, and wax – you can find them at most better-equipped pot stores, such as our online dispensary Chronic Farms.
It is also important to know that the concentrated substance is created via a complex chemical process utilizing butane oil to extract the beneficial oils from weed.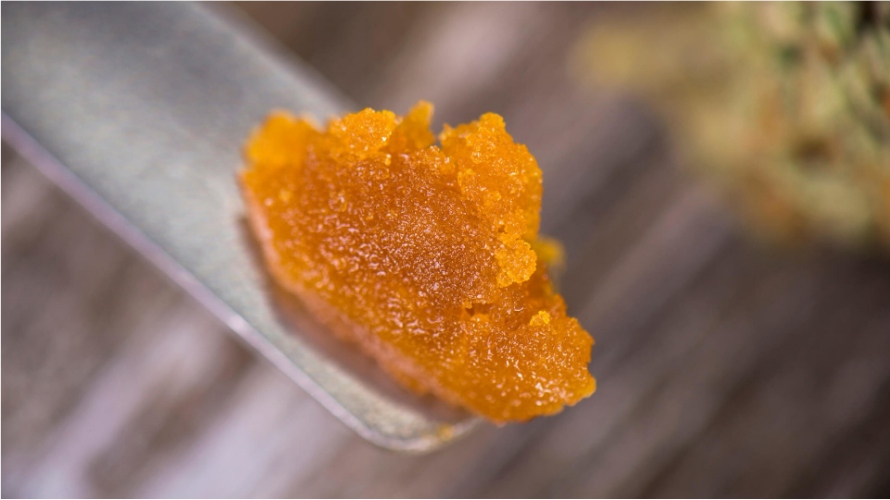 What is BHO?
According to researchers, it is believed that BHO or dabs can provide users with up to 80 percent. 
Compared to traditional weed (which provides you with around 10 to 15 percent of THC), this is a monstrous percentage. 
In fact, dabs are believed to be as much as four times more powerful than joints. 
Additionally, potheads who enjoy dabbing will experience an immediate high rather than a standard high that builds up over time.
How are dabs created? According to the expert facts, you get dabs by pouring butane over weed. 
During this process, THC (the psychoactive compound in cannabis) is extracted from the plant. 
Simultaneously, the THC dissolves into the butane, resulting in a slightly solid and gummy substance with boosted THC levels.
As always, make sure to practice responsible and mindful cannabis use. Nevertheless, when it comes to dabs, we recommend being extra cautious. 
Due to their intense and fast-acting effects, it is best to start low and slow. 
Make sure to use the tiniest amounts, especially if you are a complete beginner. It is also crucial to get the best quality cannabis concentrates on the market. 
However, we understand that finding value buds that are top-tier and affordable can be challenging. 
Fortunately, it doesn't have to be that way! Shop from Chronic Farms, the best weed store in Canada and grab the highest-grade cannabis products at the most competitive prices. 
This exclusive dispensary also offers a wide assortment of mythical and popular strains, CBD oil, mushrooms, and many other products for all taste buds and budgets.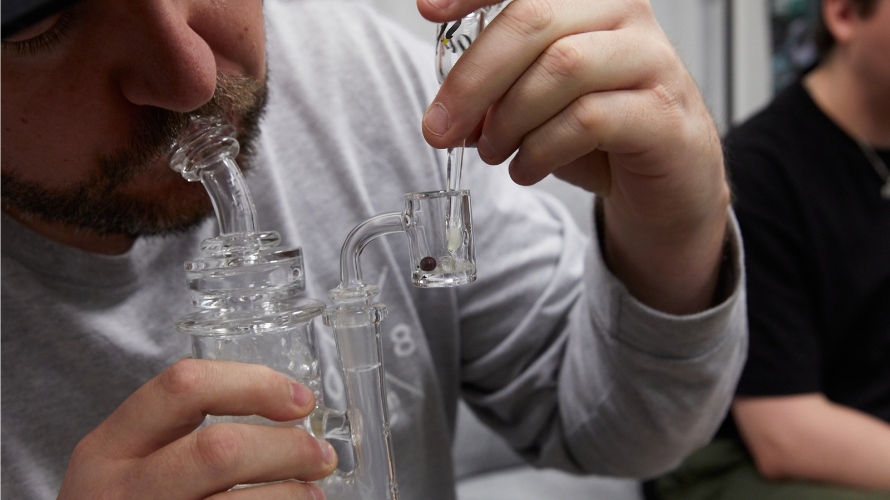 What is a Dab Rig?
The best way to use cannabis concentrates is to dab them. But what does dabbing look like? 
In short, dabbing refers to the popular consumption method of dabs that involves vaporizing and inhaling the lovely vapour. 
Undoubtedly, dabbing has rapidly become one of the preferred consumption methods among stoners in Canada. 
Since dabbing provides great highs and the most aromatic and flavourful experience, it is no wonder why stoners can't get enough of it! 
As mentioned, dabs are created by extracting precious terpenes and cannabinoids out of the cannabis plant. 
As a result, you get a potent and super concentrated, almost pure terpene and cannabinoid substance with one of the fastest-acting and hardest-hitting benefits.
If you are looking to try out the process of dabbing, you have likely searched the web for the best technique out there. 
Chances are, sources told you that you'll require a few necessary tools, such as a dab rig. But what is a dab rig and what does it do? Is it absolutely necessary when dabbing weed?
In brief, a water pipe that you use to inhale dabs or cannabis extracts is a dab rig. 
This tool will carefully filter the cannabis vapour via water (similar to a bong). 
You can use a dab rig to consume different cannabis extracts, such as diamonds, sauce, rosing, oil, butter, and solvent or solvent-free varieties of hashish.
You will require a high-quality dab rig for an unforgettable experience. 
While a standard cannabis flower lover will use bubblers, pipes, or bongs to inhale the beneficial cannabinoids, most concentrate users will opt for a dab rig. 
With that in mind, you don't need a dab rig to enjoy cannabis concentrates. 
Some alternative consumption methods include vape pens and making delicious cannabis edibles.
Essentially, a dab rig combines accessories and tools required for vaping weed concentrates. A standard dab rig will include:
A rig (the foundation of your dab rig; it must connect to a bowl or a nail)

A carb cap (made out of titanium, quartz, ceramic, or glass; this covers the top of your nail)

A nail or a banger (this is the attachment where your dabs are vaporized)

A dabber tool (to remove a dab from your container and place it into the banger or nail)

An e-nail (convenient if you don't want to heat the banger or nail manually)

A torch (you use it to heat the nail)

A quartz insert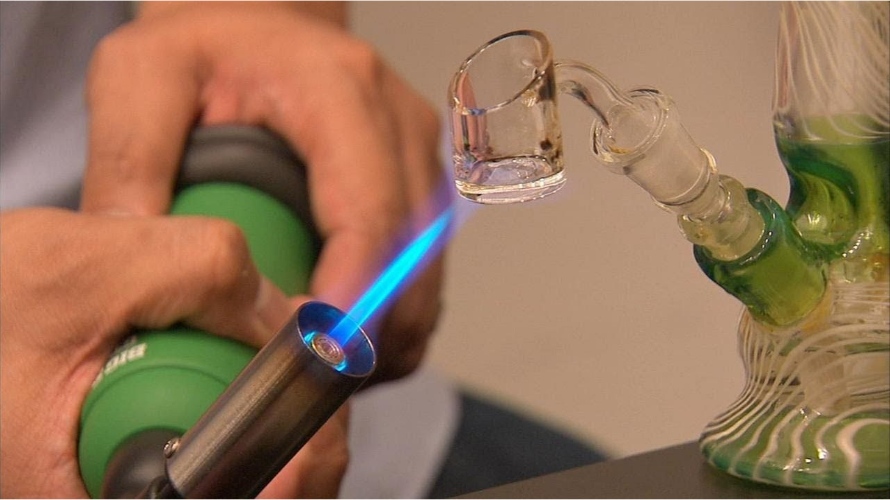 Dabbing Weed: The Best Products from Our Weed Store
You are almost all set to start dabbing weed! But which products are the best and most worthwhile for 2023? 
Take a look at these in-depth reviews and pick the right cannabis concentrate for you. 
You can find these cannabis concentrates at Canada's most popular pot store, Chronic Farms. Check out these reviews.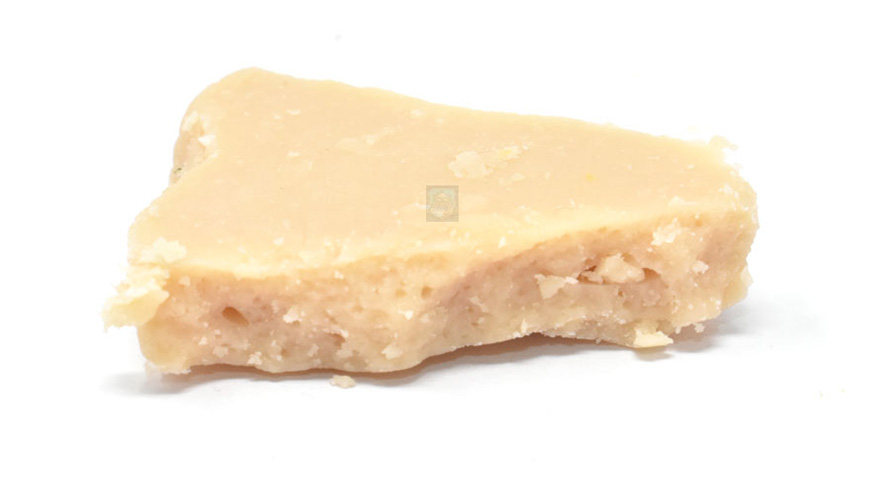 Biscotti Budder Concentrate
Budder is a powerful cannabis concentrate that looks and feels almost like real butter. It is usually spreadable and provides consumers with anywhere from 80 to 90 percent of THC. 
Get the Biscotti Budder if you want a strong Indica hybrid strain to relax after a long day of work. 
As you may have guessed, couch lock and sedation are almost always inevitable. 
Consumers claim that Biscotti makes you feel blissful, hazy, and numb. 
Medical patients also enjoy it for chronic pain, inflammation, chronic stress, muscle spasms, and mood swings. 
Anyone who wants a piece of sweet vanilla and freshly baked cookies needs to have Biscotti Budder weed today.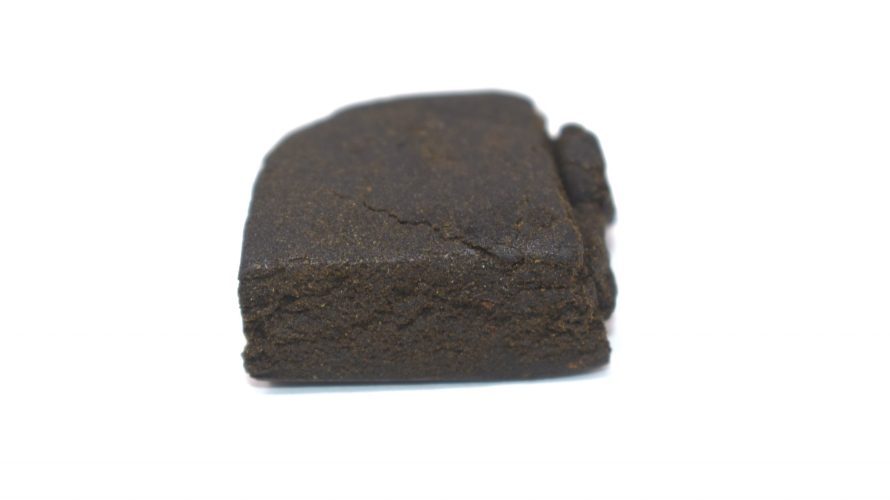 AMG Hash
Get the AMG Hash if you want to try one of the most famous cannabis concentrates straight from the Beqaa Valley in Lebanon. 
Thanks to the Lebanese process, this hashish has intense spicy and woody tones with a deliciously smooth flavour. 
Yes, it's much harsher than the notorious Moroccan. Recreational and medical patients enjoy hashish for its versatility and efficacy. 
Individuals struggling with chronic illness, disease, and any other ailment will find relief in AMG Hash. 
If you shop from Chronic Farms, you can get this hash and many other quality cannabis concentrates for the lowest price on the market. 
For instance, AMG – Hash will cost you only $9.99.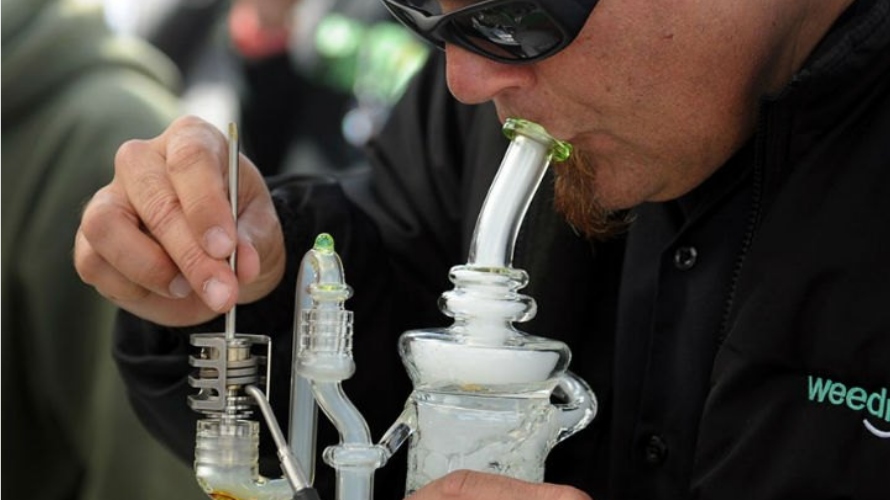 How to Use a Dab Rig: Step-by-Step Guide
Follow these simple steps to learn how to take a dab the correct way. 
Step 1: Grab the Torch and Heat the Nail
If you are getting started (and you are using a banger or nail quartz), you'll want to begin by heating the nail with the torch until it glows red. By doing this, you'll burn off any small particles on the surface.
Step 2: Allow the Nail to Cool Down
To avoid scorching the dab, you'll want the nail to be cool. Aim for a temperature of around 149-232 degrees Celsius or 300-450 degrees Fahrenheit. This will provide you with the most flavourful experience. Usually, the cooldown process takes up to 60 seconds.
Step 3: Put a Tiny Amount of Concentrate on the Nail
After this, get your dabber tool and scoop a small amount of cannabis concentrate on the nail's surface. 
Step 4: Begin Slowly Inhaling
When using dabs, you'll want to take slow and long inhales. Remember, dabs don't vaporize as fast as flower.
Step 5: Put a Carb Cap on the Banger or the Nail
By doing this, you'll better vapourize the cannabis concentrate while inhaling. 
Carb caps act like ovens – they trap the heat in your nail, maximizing your experience. When you are ready, you can lift up your carb cap.
Learning how to use a banger may not seem easy. However, with some time and practice, you'll quickly get the hang of it. 
When mastering how to use a banger, you will want to ensure that it is properly attached to the dab rig.
Begin inhaling and exhaling! When you are finished, clean the nail to prevent unwanted residue from changing the weed's flavour. 
Always let the nail cool down before swiping the inner part of the nail with a clean cotton swab.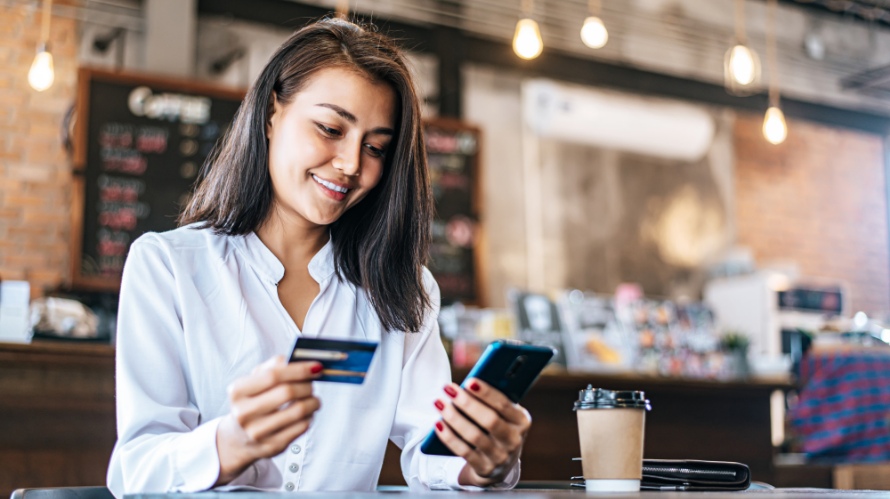 Where can I buy weed online?
Now that you know how to use a dab rig, it's time to shop! 
Head to Chronic Farms, the best pot store in Canada, and check out the impressive collection of tasty and powerful concentrates, rare and popular dry herbs, and many other amazing cannabis products. 
Purchase some mail order marijuana today and indulge in the finest strains from the comfort of your home. Hurry up! Stocks are limited.