Sourcing The 12 Perfect Cannabis Concentrates for You
It might not be an exaggeration to say that we live in a golden age of cannabis concentrates, and that's not just a lame pun on rosin and resin. 
With pot concentrates legal and thriving, any adult can buy cheap weed online from an online dispensary or in person at a pot store. 
But with all the varieties of concentrated weed available, you may wonder what they are and which concentrate is right for you. 
Well, before you buy cannabis concentrates online, check out our guide to cannabis concentrates. 
Because mail-order marijuana is only enjoyable when you find the right cannabis concentrate. 
Concentrated Weed
Though buying cannabis concentrates online is a new chapter in weed history, concentrates have been around for millennia. 
Originally used as medicine and in spiritual ceremonies, eventually, cannabis concentrates made their way to North American drug stores in the form of tinctures.
Today the cannabis concentrates are available for medicinal and recreational use in weed stores and online dispensaries. 
Different Ways To Use Cannabis Concentrates
Smoking: Many of the cannabis concentrates we are about to share can be smoked via a bong or added to a joint. 
Vaping – Similar to smoking, vaping heats up the concentrate quickly and delivers it in a liquid-vapour
Dabbing: A form of vaping that uses a special pipe called a rig.
Twaxxing – Twaxxing is adding a concentrate to a joint
Orally – Some concentrates can be taken directly by mouth, often sublingually.
Edibles: For many, why smoke it when you can eat it?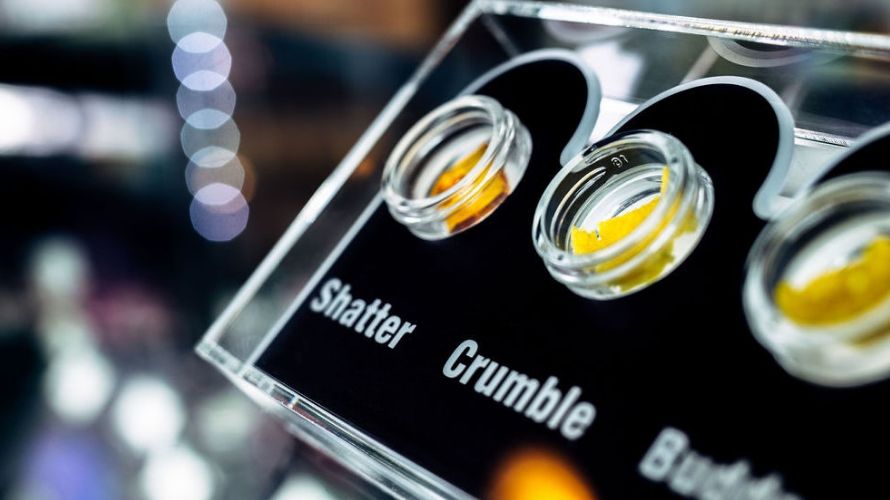 12 Types of Cannabis Concentrates
While it's possible to buy value buds and smoke them, some weed connoisseurs have found that using a concentrate is the best way to enjoy and get the desired effect from their cannabis. 
The reasons for this can vary. It can be how it makes you feel, the speed or level of buzz, or wanting to enjoy cannabis concentrates that don't need to be smoked. 
Whatever your preference, there's a THC concentrate for you. 
Here are some of the most common and best forms of concentrated weed you can purchase in our online dispensary.
Budder Concentrate
Budder is a popular cannabis concentrate that first came to be in the 1990s. Its frosting-like consistency is achieved by whipping shatter while heating it. 
It's a relatively clean concentrate with over 99% purity, allowing it to retain the flavours and aroma of your flowers.
Budder can be enjoyed by vaping, dabbing, or smoking in a bong or pipe. Budder is also popularly used in edibles but don't confuse it with cannabutter – a cooking ingredient.
Caviar Weed Concentrate
Caviar, also known as California Raisins, is a unique cannabis product made by soaking buds in cannabis oil and then curing it for weeks. 
The high is so potent we warn even long-time smokers to be cautious when they first use caviar. 
Caviar burns a little rough. So if you smoke it, you should add a bit to your bong. You can also vape or dab caviar.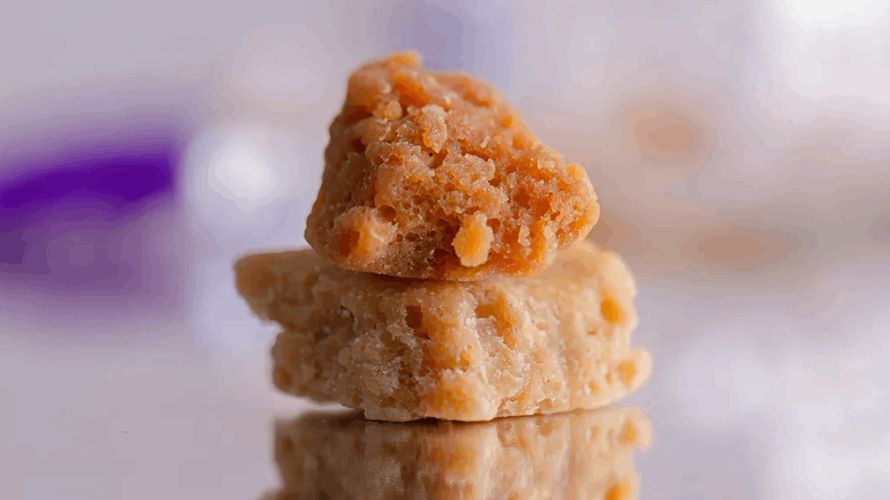 Crumble 
Weed crumble looks like honeycomb wax with its yellow colour and crumbly texture. The texture comes from its relatively high moisture content. 
But don't assume it's watered down. Crumble's THC concentration is very high at up to 90%, hence its popularity. 
You can enjoy budder by twaxing, vaping, dabbing, or smoking in a bong.
THC Diamonds 
Diamonds are ultra-purified cannabinoids isolated under specific conditions that cause them to form crystals. Typically they are made from THCA or CBD. Diamonds have little to no flavour.
To consume diamonds, you smoke, vape or dab CBD or THC concentrates. Like distillates, their concentration of THC is very high.
Distillates
Cannabis distillate is created by chemists who distill THC from the flowers of cannabis plants. 
Because the result is pure THC, users should be careful with their dosage. It's not like smoking cheap buds or even using a different concentrate. 
Because it's 95% THC, you don't get the other cannabinoids or compounds present in the plant.
This can be a positive or a negative, depending on your taste. Distillates are used in both edibles and topicals, but if you buy weed online from a weed dispensary, you are likely planning to dab or vape it.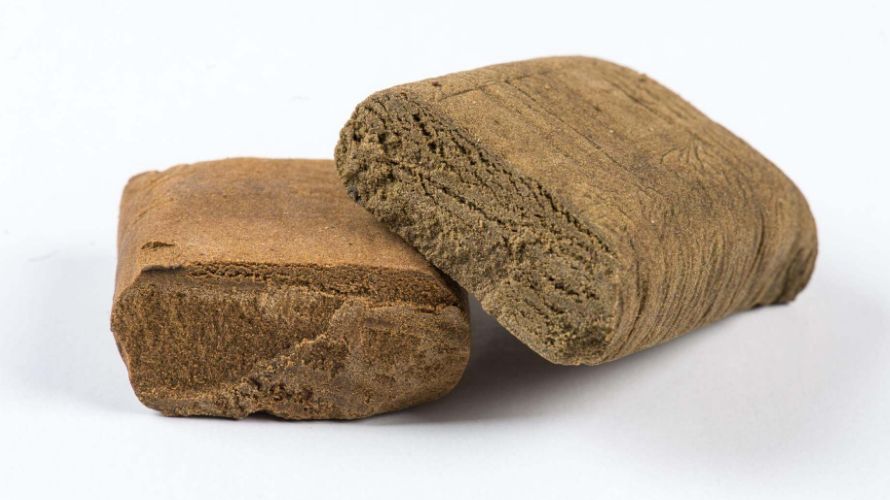 Hash
Hash or hashish is the mother of all concentrates. Unlike the others, it has been around for thousands of years! 
Due to its historical creation methods, it's also one of the only cannabis concentrates that are safe to make at home. 
Hash is a refined version of the cannabis flower made through ice water or the dry sift method. 
While you can make it at home using frozen buds or kief, you can also buy directly from our online dispensary.
Hash is smokable through dabbing, a bong, a joint or hot knifing.
HTFSE
High-terpene full-spectrum extracts (or HTSFE), as the name implies, are extracts that focus on more than a single cannabinoid. Instead, HTSFE contains:
About 50 percent THCA.

Thirteen to forty percent terpenes.

30 to 40 percent of other trichome cannabis biomolecules. 
That allows you to get the full effect of cannabis rather than just the extracted THC high. Many users find the combination of chemicals to be more therapeutic than THC by itself. 
Also known as sauce, HTSFE is best consumed by dabbing. 
Kief
Kief is the dried and ground trichomes (glands) of the cannabis flower. While you can make kief at home, purchasing it at a pot store is also popular. 
Bare in mind the best kief is lighter in colour because it has been better cleaned. 
Kief is typically enjoyed by adding it to a bowl or joint or as an ingredient in moon rocks. 
It's an excellent way to add potency to other cannabis products, but it also can be used to create your own rosin.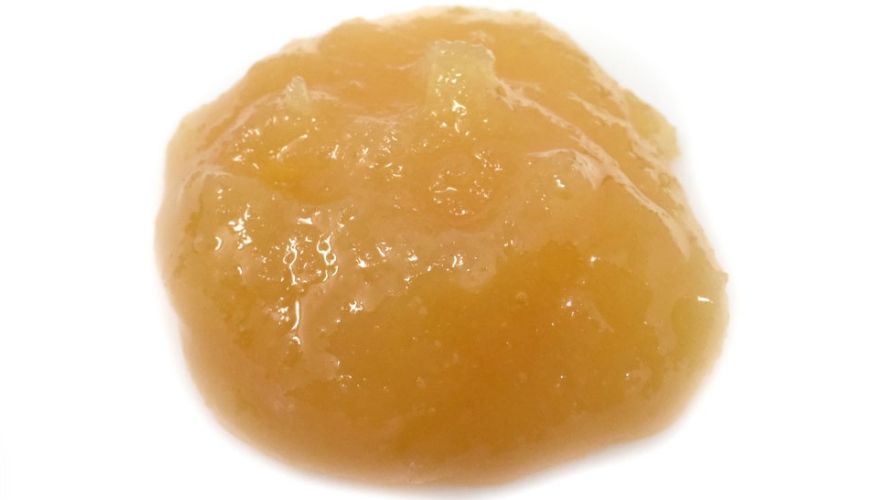 Live Resin
One of the most highly prized concentrates for its flavour and potency, the resin is made from flash-frozen cannabis plants. The freezing keeps the plant's value fully intact before the chemical extraction process of the trichomes. This leads to a great taste and smell.
You can dab resin, vape it, or add it to a joint.
One of our popular live resins is White Truffle.
It's an Indica-dominant hybrid that hits your head quickly before spreading relaxation waves through the rest of your body. 
Its mild skunky aroma and earthy, savoury flavour appeals to many pot consumers and is a great way to relieve stress and pain at the end of the day. 
Live Rosin
Live Rosin is popular with people using cannabis for its medicinal purpose or users who otherwise value purity. Unlike most other concentrates, no solvents are used to create rosin. 
Instead, live rosin is made by separating trichomes from fresh frozen flowers in ice water and then pressing the resulting kief at a low temperature to keep all the compounds intact. 
As one of the only safe concentrates to make at home, rosin has become popular with homemakers, but there's no reason you can't buy the product directly if you don't feel like learning how to cook it or purchasing the equipment. 
Like its similarly named cousin, resin, you can dab, vape or add rosin to a joint.
Phoenix Tears
Phoenix Tears, also known as Rick Simpson Oil, was invented by Simpson and lauded for its cancer-treating properties. As a treatment, Indica or 90 % Indica strains are recommended.
Phoenix Tears come in the form of an oil which can be used orally, topically or in a vaporizer. 
For Phoenix Tears with a pleasant berry flavour, try our Forever Phoneix 600mg THC Phoneix Tears. 
Coming in an easy-to-dispense syringe, we recommend starting your dose at 10 mg and waiting before adding more. It is easily absorbed sublingually and can alternatively be added to food. 
This extract is high in CBD oil and used to treat pain, nerve and sleep disorders, migraines, RLS, nausea, IBS, Crohn's and other conditions.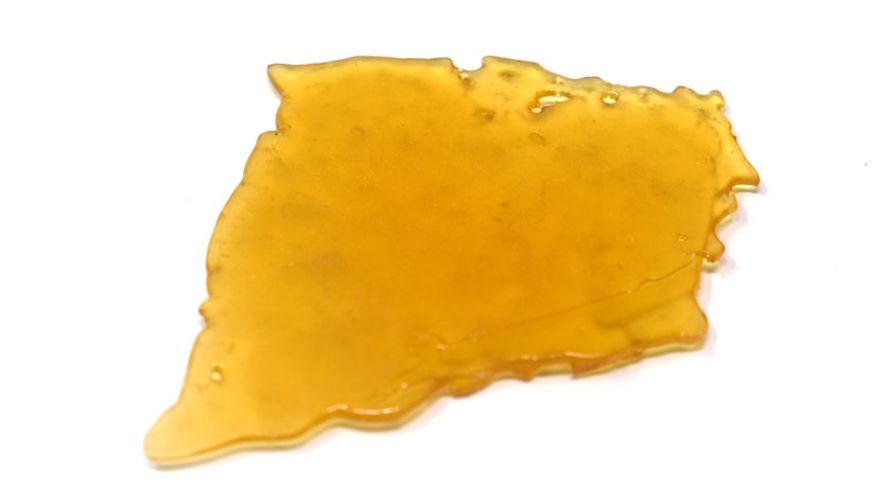 Shatter
Shatter is a solid concentrate that ranges in consistency from peanut brittle to taffy. It's gold or amber and glass-like. 
Shatter is most effectively consumed through dabbing or vaping. 
We make our Birthday Cake Kush Shatter from an incredibly delicious Indica-dominant strain. The taste is sweet and fruity, with a hint of vanilla and nuttiness. 
The high starts euphoric and giddy but mellows to a soothing calm perfect for helping to treat insomnia, inflammation, and many types of aches and pains.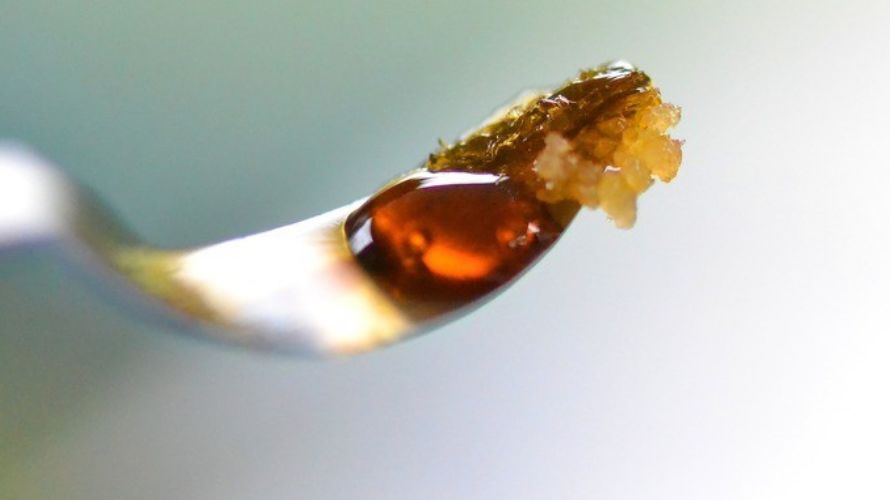 Conclusion
Cannabis Concentrates come in a variety of types, flavours, and strains. The ways to enjoy them are equally expansive. 
If you want to find the right concentrate for you, we have everything you could want for your mail-order marijuana needs at our online dispensary.