Beginner-Friendly Guide on the Surprising THC Oil Effects
The THC oil effects can vary from one person to the next, especially when it comes to the user's experience levels. 
If you are a beginner looking for useful, expert-approved details on the effects of THC oil, you've come to the right place. 
We've asked the best experts in the field, as well as polled numerous stoners just like you to tell us the THC oil effects on beginners. 
Uncover the effects of these cannabis products on beginners and people with sensitivities to THC and enhance your overall cannabis trip. 
On top of that, you will find out how to use cannabis safely and effectively, so the THC oil side effects are minimized. 
So, what are the THC oil effects? Keep scrolling to find out.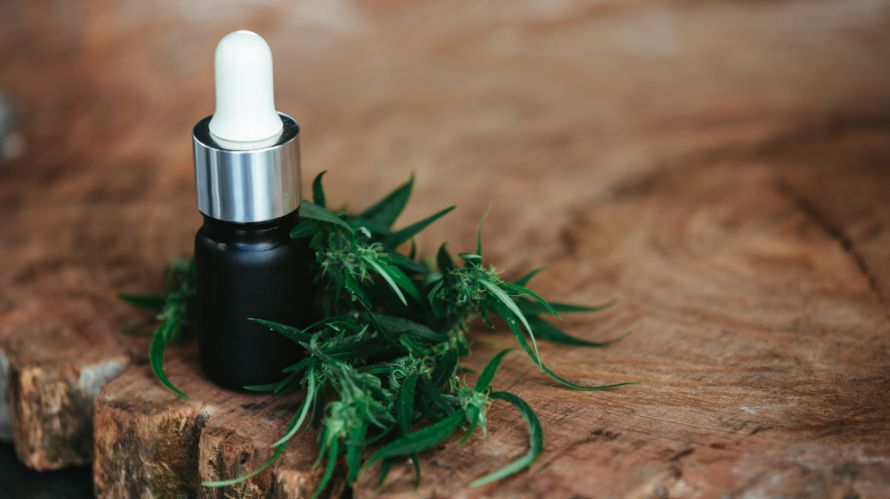 What Does THC Oil Do?
Whether you are a cannabis newcomer or an experienced pothead, you may have already heard about CBD and THC. 
While you can find both in the cannabis plant, these two differ from each other significantly. It's true that both CBD and THC will interact with the endocannabinoid system in the body, but the effects are different. Here is a quick overview of CBD and THC.
Cannabidiol, or CBD, does not get you high. So, it is non-psychoactive. Instead, CBD is believed to help consumers with a variety of medical conditions, including:
Pain

Seizures

Inflammation

Nausea

Migraines

Anxiety

Depression

Inflammatory bowel disease

Mental disorders such as psychosis

Sleep disorders
On the other hand, tetrahydrocannabinol or THC, is the psychoactive compound located in cannabis. This compound is well known for providing you with an outstanding high and indescribable euphoria. 
You can find THC in delicious edibles, tinctures, capsules, oils, and more.
THC products are typically used for the following conditions:
Glaucoma

Muscle spasticity

Pain

Insomnia

Anxiety

Low appetite levels

Nausea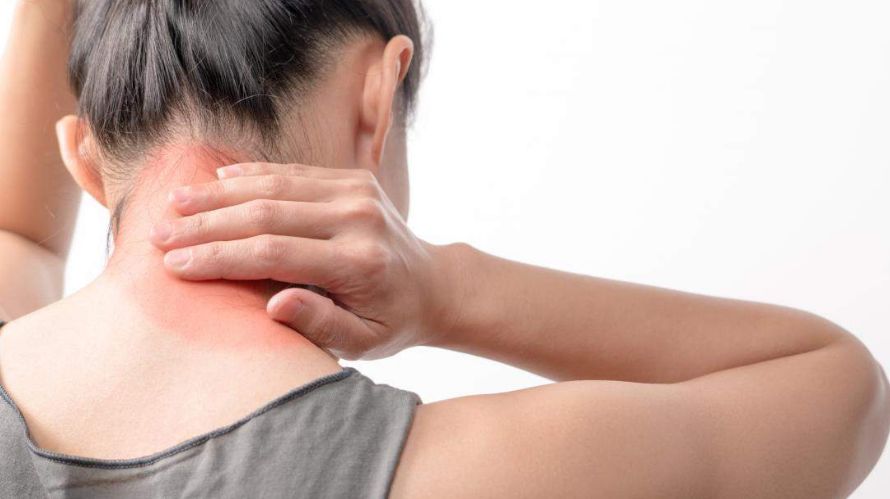 Newer studies are currently researching the benefits of THC oil on patients with fibromyalgia, chronic neuropathic pain, and obstructive sleep apnea.
Now, let's quickly go through the side effects. Because let's face it, many stoners tend to abuse and misuse CBD and THC products. 
Make sure to always practice mindful and responsible cannabis use. 
This way, you can minimize and even completely eliminate the chances of experiencing THC oil side effects.
With that in mind, if you do not adhere to the appropriate THC oil doses, you may experience adverse effects, including:
Tiredness

Red eyes

Coordination problems

Increased heart rate

Low blood pressure

Confusion

Distress

Memory loss
The good news is that neither CBD nor THC is a fatal compound. However, you must make sure to stay within the daily dosage recommendations. 
If you want to reap the THC oil effects for different medical conditions, it is crucial to consult with a healthcare professional first. Also, purchasing cannabis products from a reliable weed dispensary is the best option. 
If you want to buy weed online, we recommend looking for a weed store with credibility and transparency. This way, you know what you are purchasing. 
Potheads on a budget looking for top-tier yet cheap weed, should check out Chronic Farms – this is the best dispensary in Canada in terms of quality, value, product efficacy, transparency, and price. 
At Chronic Farms, you'll find a wide array of excellent value buds to help you save money.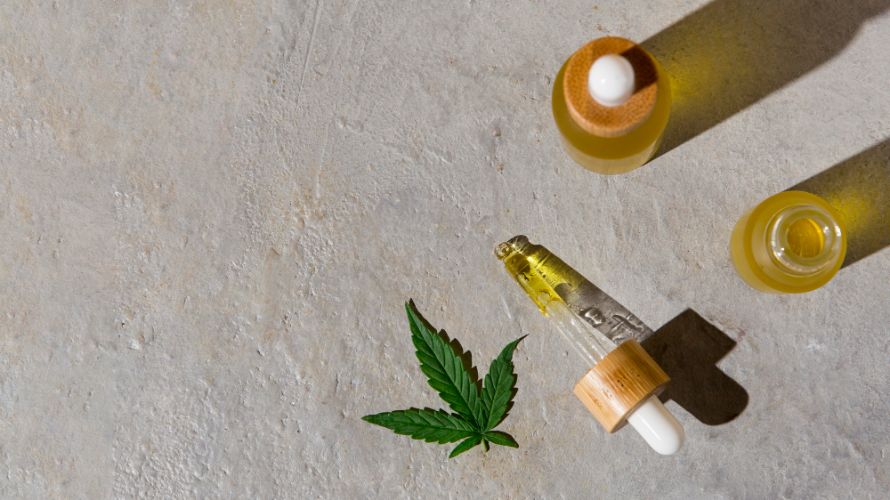 What are the THC Oil Effects?
As mentioned, THC is a popular cannabinoid found in the cannabis plant. This chemical interacts with the endocannabinoid system in your body, providing you with a full scope of outstanding effects. 
Interestingly, tetrahydrocannabinol attaches to your brain's cannabinoid receptors, activating the neurons that are linked with coordination, thinking, pleasure, time perception, and pleasure. 
According to some findings, THC can be used to treat different medical conditions. 
That said, the THC benefits are not only loved by medical patients – people who use THC oil recreationally enjoy these products because they can make them feel good, causing tons of euphoria and much-needed stress relief.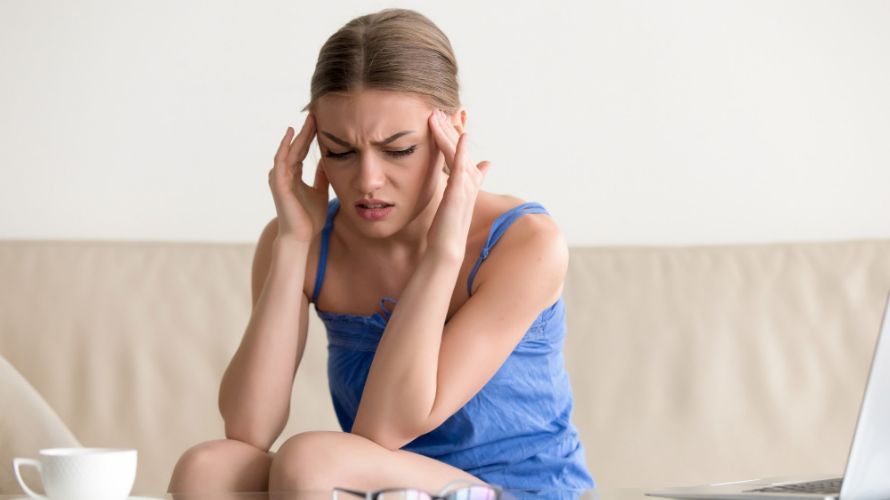 What Are The Benefits of THC Oil?
Good quality THC oil is loved by both recreational and medical users. According to experts, THC oil can help relieve the symptoms of numerous conditions. Here are some of the benefits of THC oil that will make you place an order today! The benefits include:
Pain relief

: One of the main reasons why people turn to THC oil is

chronic pain relief

. According to a systematic review from 2015, THC can increase the chances of pain improvement by approximately 40 percent. 

Reducing muscle spasms in paraplegics:

People dealing with paraplegia and Multiple Sclerosis can reap the benefits of THC products for muscle spasms. 
Based on the findings of a systematic review from 2015, when you use THC in combination with different cannabinoids, you can experience improved muscle spasms.
Reducing nausea from chemotherapy

: For over 30 years, two important oral drugs that contain THC, dronabinol and nabilone, are readily available for chemotherapy-induced vomiting and nausea.

Improved sleep quality

: Individuals struggling with Multiple Sclerosis and chronic pain also usually experience sleep disturbances. According to findings, THC can help improve short-term sleep issues.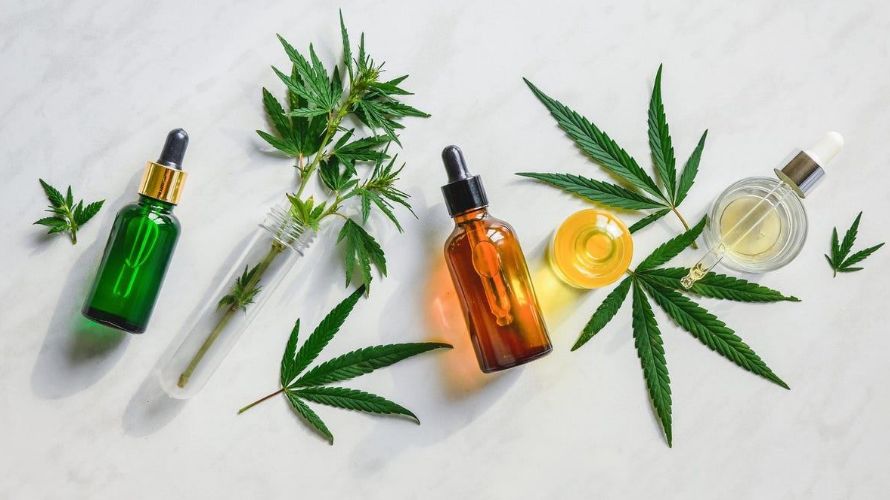 The Effects of THC Oil on Beginners
If you are new to cannabis and you want to try out THC oils, here are some helpful tips for you. 
First of all, understand that these are highly potent products that will provide you with a powerful experience. 
Whenever using cannabis, you will want to take special care of how much you are ingesting in a single session. Consult with a healthcare professional for guidance and dosage recommendations. 
You can also ask an expert at your weed store. The dosage specific to you will depend on:
Your body weight

Your age and gender

Your body chemistry and your endocannabinoid system

The condition you want to treat

The type of product you want to use (edibles, oils, etc)

The concentration level of your products
We recommend starting with the smallest dose and checking in with how your mind and body feel. Only increase the dose if necessary. 
The Best Products to Reap the Amazing Effects of THC Oil
Here are the top four THC products to consider in 2023.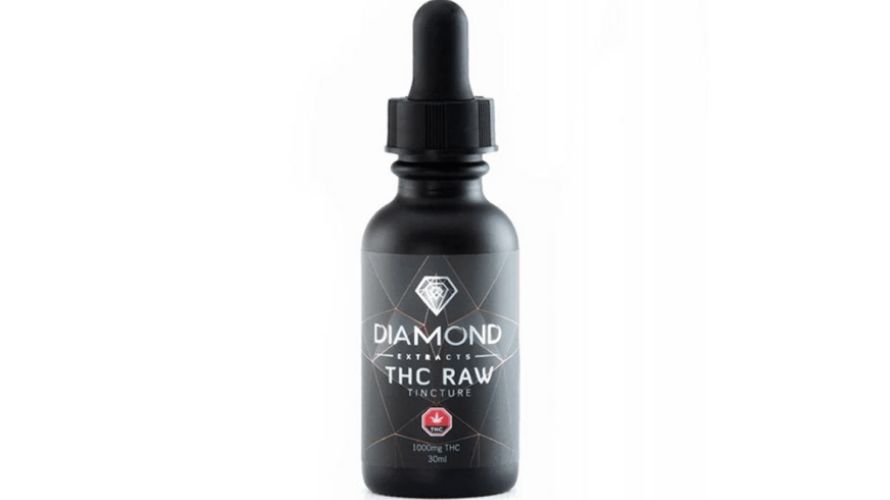 Diamond Concentrates – THC Raw Tincture 1000mg
If you value simplicity and efficacy, you will enjoy the Diamond Concentrates – THC Raw Tincture 1000mg. 
Each bottle contains 15ml of high-quality tetrahydrocannabinol. You get a total of 1000mg of THC with 50 percent MCT oil and 50 percent grapeseed oil. This is a flavourless tincture for people who are looking for a neutral blend. 
According to experts, the THC Raw Tincture works for sleep disorders, pain relief, appetite stimulation, and many other conditions. It is recommended to start with two drops orally. If needed, you can increase the dose every two hours. 
Make sure to shake the bottle before use.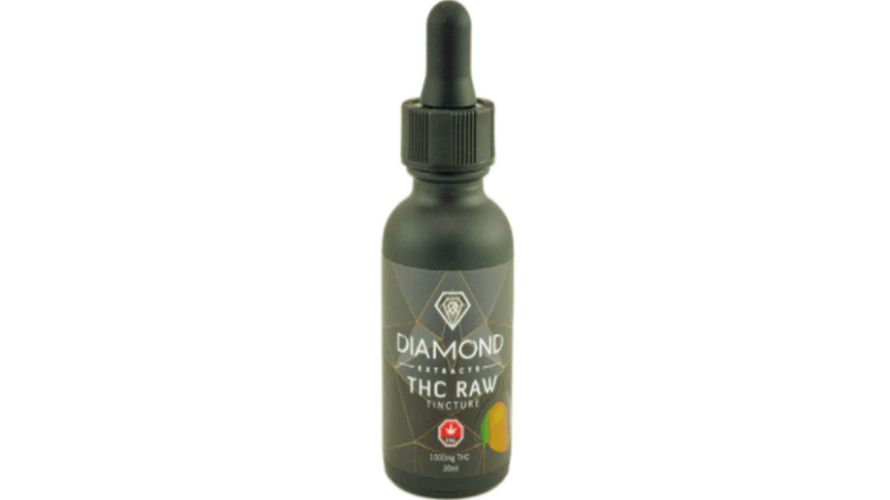 Diamond Concentrates – 1000mg THC Raw Tincture – Mango
Stoners looking for a flavour burst will prefer the Diamond Concentrates – 1000mg THC Raw Tincture – Mango. Just like the "Raw" version, the Mango tincture contains 1000mg of THC in a 15ml bottle. 
Nevertheless, the unique mango flavour will make you feel like you are on a tropical vacation somewhere far away. For as low as $44.99, this is a must-have product for budget buyers looking for the best THC oil for 2023.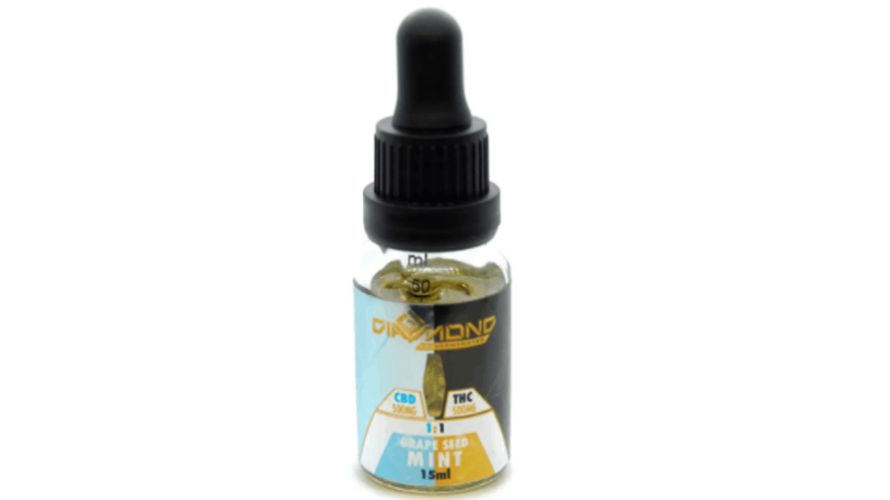 Diamond Concentrates – 1:1 (500mgCBD:500mgTHC) Tincture – Mint
Another must-have product in every cannabis enthusiast's collection is the Diamond Concentrates THC Tincture. 
This is a refreshing THC tincture that provides an equal balance of CBD and THC. So, this product is perfect for anyone who wants to enjoy the benefits of THC without skimping on the perks of cannabidiol. 
All you need is two drops to feel relaxed and stress-free. This product is also beneficial for nausea and bad breath. You can get it at Chronic Farms, an exclusive online dispensary in Canada, for only $44.99.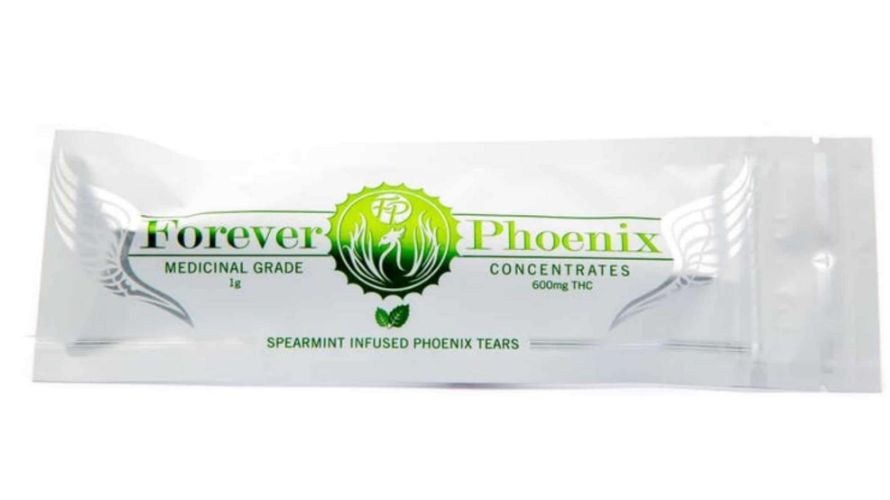 Forever Phoenix 600mg THC Phoenix Tears – Spearmint Infused
Stoners who want to indulge in the finest THC oil will enjoy the Forever Phoenix THC Phoenix Tears. This is a premium, medical-grade Phoenix Tears syringe created from a specially selected Kush strain group. 
The product is created with the most organic 99 percent pure ethanol alcohol to carefully extract the precious oil. 
Overall, this is a smooth, tasty, and effective cannabis oil. Zero heating is required. Purchase it now for a meagre $29.99 at Chronic Farms.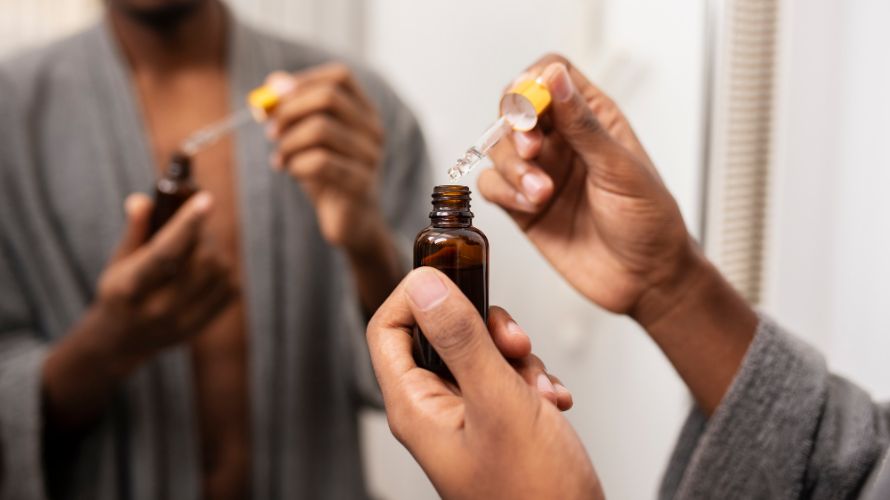 FAQ
How can I minimize the THC oil side effects?
In order to minimize the THC oil side effects, you'll want to adhere to the proper dosage recommendations. Also, make sure to start "slow and low". Always check in with how you are feeling before increasing doses.
What does THC oil do?
THC oil can help you combat pain, nausea, inflammation, migraines, anxiety, and many other medical conditions. THC oil can also help you with sleep disorders such as insomnia.
Where can I buy weed online in Canada?
To obtain the amazing THC oil effects, you will want to purchase professional-grade products from a reliable pot store. If you are looking for the best dispensary in your area, don't hesitate and reach out to Chronic Farms. 
Get your hands on the best budget buds and exclusive mail order marijuana, delivered to your doorstep. Make a purchase today and pamper yourself with the best products available. Hurry up, stocks are limited.