The Best Shatter Products to Buy from Our Online Weed Dispensary
Are you on the hunt for the best cannabis shatter products? We have what you are looking for! 
This article features the creme de la creme of the cannabis concentrate world, the best shatter you can get from our weed dispensary, Chronic Farms. 
For reference, cannabis shatter, also simply known as "shatter," is a highly desirable form of weed concentrate that everyone is raving about. 
With its beautiful amber colour and glass-like texture, cannabis shatter is not only visually appealing but also boasts some of the highest levels of THC and other cannabinoids on the canna market. 
Whether you're a seasoned stoner or a curious newcomer, cannabis shatter offers a potent and flavorful experience that is sure to leave you feeling euphoric and uplifted for many hours. 
So if you're looking to take your marijuana experience to a whole new level, cannabis shatter is definitely worth giving a try! 
Keep scrolling to find the highest-rated products, as well as answers to questions such as "what is shatter weed?".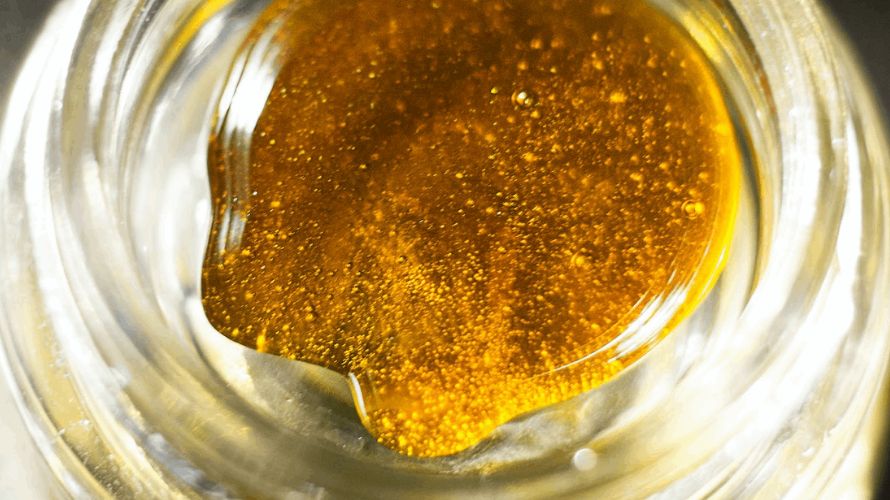 What is Cannabis Shatter?
As mentioned in the introduction, cannabis shatter products are a type of marijuana concentrate that is created by extracting the essential oils and cannabinoids from the flowers using a solvent such as butane or CO2. 
As a result, you get a translucent, glass-like substance that is high in THC and other beneficial compounds. Welcome to the world of cannabis shatter. 
In a nutshell, if we need to define shatter, we'd say that it's a substance everyone with a taste for quality and powerful weed needs to try. 
But be aware – cannabis shatter is extremely strong! 
Is its unique texture and potency that makes shatter products special? Yes, absolutely.
What makes cannabis shatter special is its otherworldly potency and purity. 
Typically, shatter products may contain upwards of 80 percent of THC, making them one of the strongest forms of weed you can get at an online dispensary like Chronic Farms. 
Additionally, the extraction process utilized to create shatter products results in a concentrate that is free of plant matter and other unwanted materials and impurities, providing a clean and smooth smoking or vaporizing experience. 
Stoners who want the best products for dabbing will want to check out cannabis shatter today.
There's more: Cannabis shatter is also prized for its fool-proof consumption method and versatility. 
For example, you can use cannabis shatter in a variety of ways, including dabbing, vaporizing, and adding to flowers for an extra punch. 
Thanks to its high concentration of THC, you'll need a lot fewer shatter products to achieve the desired effects – making shatter concentrate products a cost-effective option for broke stoners and users looking to save bucks.
Overall, cannabis shatter products are a potent and pure way to enjoy an unforgettable high. But beware: they're super powerful!
Because of this, we always recommend purchasing shatter concentrate products from professional-grade and trusted sources. 
If you are looking for the best dabs, choose an online weed dispensary like Chronic Farms. 
Here, you can buy the best mail order marijuana, directly shipped to your home address in the blink of an eye. What is shatter weed? It's something you MUST try today.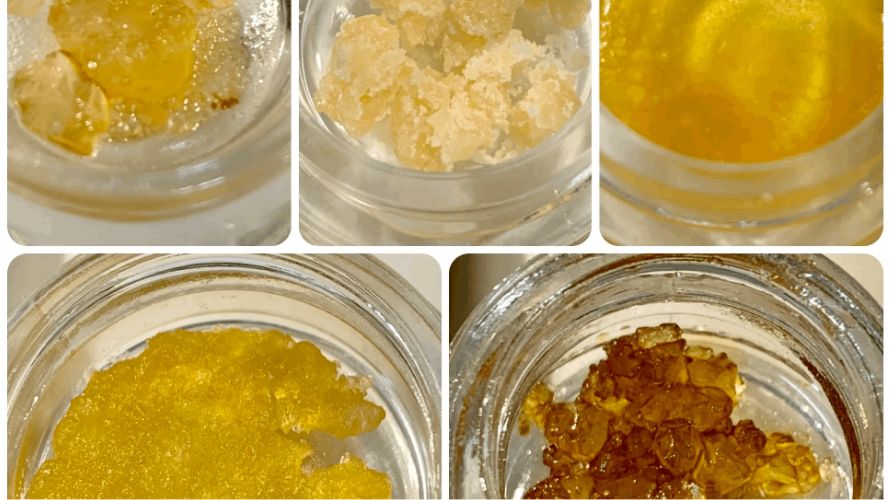 The Best Shatter Products to Get from a Weed Store
Define shatter: A cannabis product you need to have today.
Trust us, it's the best thing you'll ever try! Whether you are new to weed or a stoner looking for something exciting and different, these shatter products are worth trying. 
Check them out at your favourite pot store, Chronic Farms. Besides cannabis shatter, Chronic Farms is also the place for rare and popular dry herbs, edibles, vapes, THC oils, and more.
Plus, the prices are ultra-affordable! Buy cheap weed today and save a fortune. But first, here are the reviews.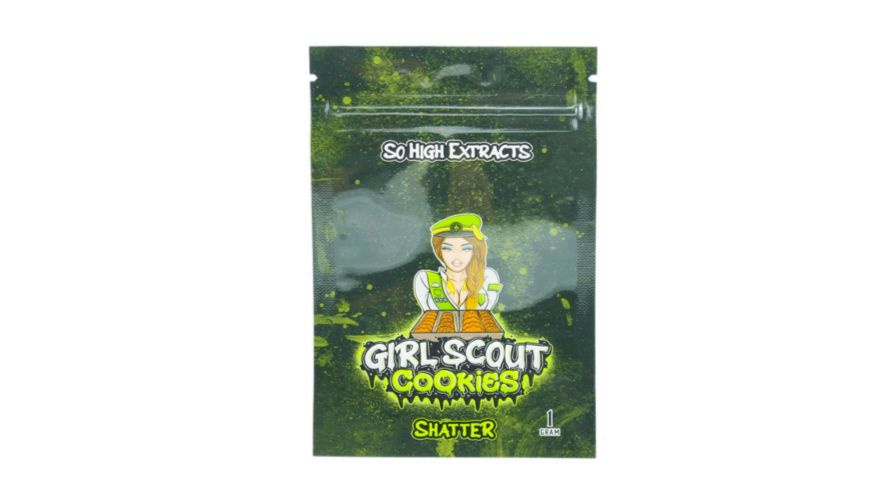 1. Girl Scout Cookies Shatter
The So High Extracts Premium Shatter – Girl Scout Cookies is one of the most powerful shatter products you'll try, and here's why. 
This product features the world-famous Girl Scout Cookies (or GSC) hybrid strain, and it is the child of Durban Poison and OG Kush. 
With an irresistible earthy and sweet aroma, Girl Scout Cookies will satisfy your cravings and leave you with a dose of relief from nausea, severe pain, and appetite loss. 
For only $69.99, the So High Extracts Premium Shatter – Girl Scout Cookies is also one of the most affordable shatter products you can find.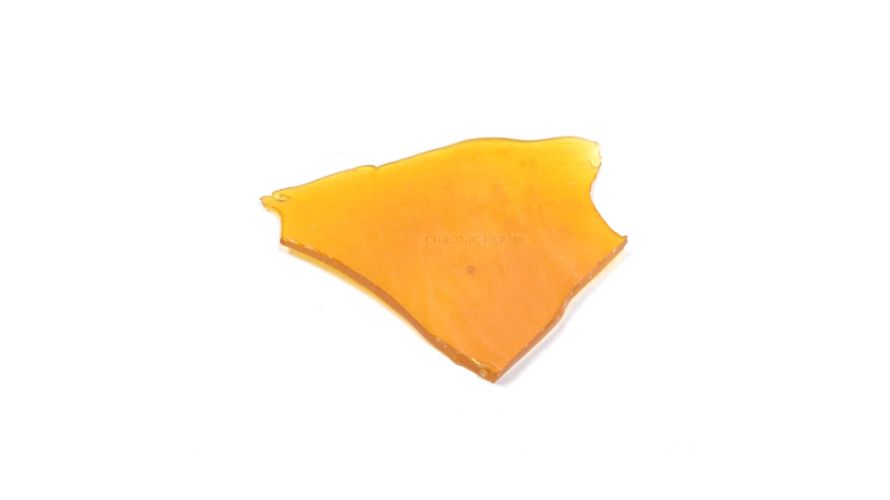 2. Gelato Shatter
The Gelato Shatter features the delicious hybrid strain anyone with an affinity for sweets, in particular the creamiest ice cream, will enjoy. If you aren't familiar with Gelato, you may be with Larry Bird, as these two refer to the same strain. 
Known as a tantalizing hybrid with super powerful euphoric effects, Gelato will make you feel relaxed, uplifted, and creative. 
We recommend shatter products like Gelato to spark creativity, smash projects, and get stuff done. Buy some for as low as $9.99.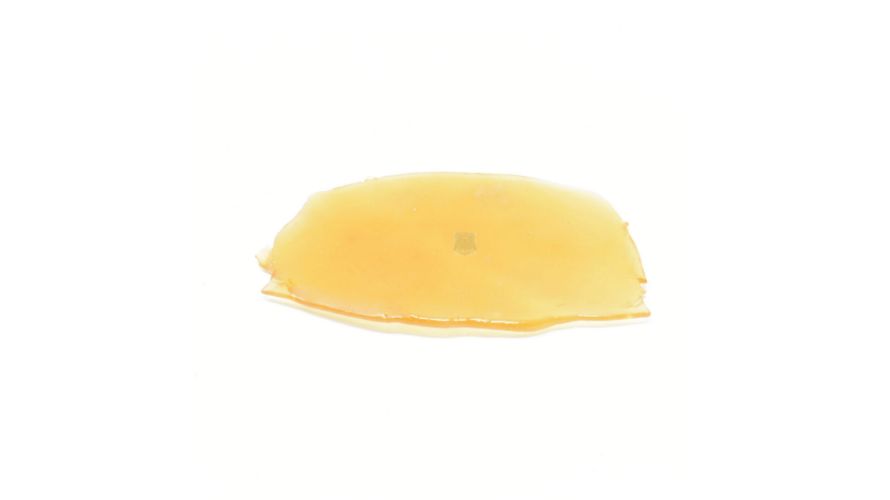 3. Donkey Breath Shatter
If you want to relax after a long day or let stressful thoughts go, try the Donkey Breath Shatter. 
This Indica weed strain is the cross between Triple OG and Grease Monkey, two legends that have been ruling the weed world for years! 
The Donkey Breath – Shatter is one of the best concentrates you can purchase to alleviate stress, anxiety, inflammation, and chronic pain in the body. Not only that, but Donkey Breath could easily be one of the best Indica strains out there!
 Use it in the evening hours or better yet, before going to sleep for a restful slumber. Buy some today for a mere $9.99.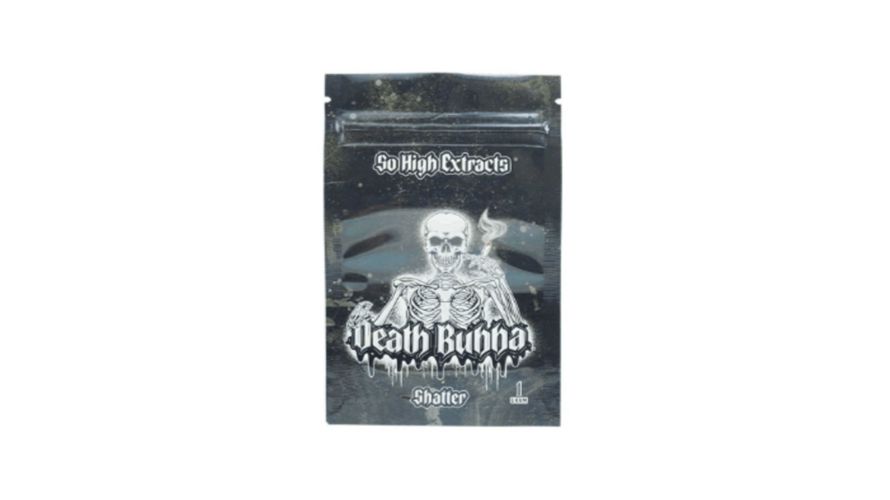 4. So High Extracts Premium Shatter – Death Bubba
The So High Extracts Premium Shatter – Death Bubba is an Indica dominant hybrid that's going to leave you in an almost "death-like" state – this means you'll be relaxed, hopelessly sedated, and often, glued to your couch. 
We've included a more detailed Death Bubba review where we explain all of the perks and characteristics of this beastly Indica. 
Stoners who are under stress, plagued by insomnia and intrusive, negative, and limiting thoughts, need to try this hybrid. 
Buy shatter products like Death Bubba by So High Extracts for a measly $9.99.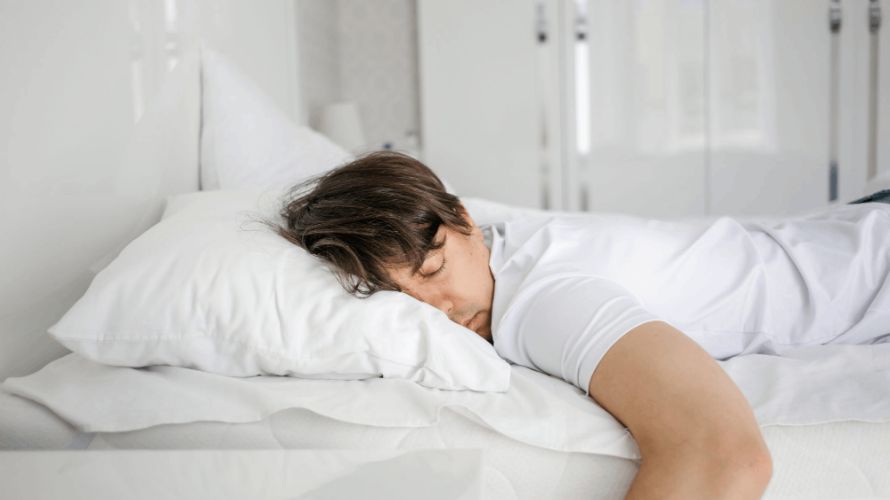 What are the Effects of Shatter Concentrate?
Here are some of the recreational and medical benefits of shatter concentrate that are going to make you visit your favourite pot store today! 
Recreational Benefits of Shatter Products:
They're extremely potent: Shatter concentrate is known for its high THC content, making it a popular choice among recreational users who are looking for a strong, long-lasting, and intense high.

They're fast-acting: Because shatter is a weed concentrate, it is absorbed quickly into your bloodstream, producing a rapid onset of effects that you can feel almost immediately.

They're versatile and easy to use: You can use shatter concentrate in a variety of ways, including dabbing, vaporizing, and adding to flower for an even crazier experience. 
All in all, shatter is a versatile option for cannabis fans who enjoy experimenting with different consumption methods (in other words, stoners who like to think out of the box!).
Medical Benefits of Shatter Concentrate:
Shatter can relieve pain: Weed concentrates like shatter have been found to be highly effective in relieving pain associated with a variety of severe conditions, including arthritis, neuropathy, and chronic pain.

Shatter can help with mild to moderate depression and anxiety: Shatter can help alleviate symptoms of anxiety and depression, as it contains high levels of cannabinoids such as THC and CBD. 
As you know, these key cannabinoids have been shown to have anti-anxiety and anti-depressant properties.
Shatter can help with sleep quality: Shatter products can also be helpful for patients who struggle with sleep issues like insomnia. 
The relaxing and sedative effects of shatter can help promote a restful night's sleep and make you wake up the next morning feeling rejuvenated.
Shatter can help stimulate appetite: If you or a loved one are undergoing chemotherapy or suffering from other conditions like anorexia or bulimia, shatter products may be a good option. 
Of course, you'll also want to consult with a medical professional for expert guidance and recommendations.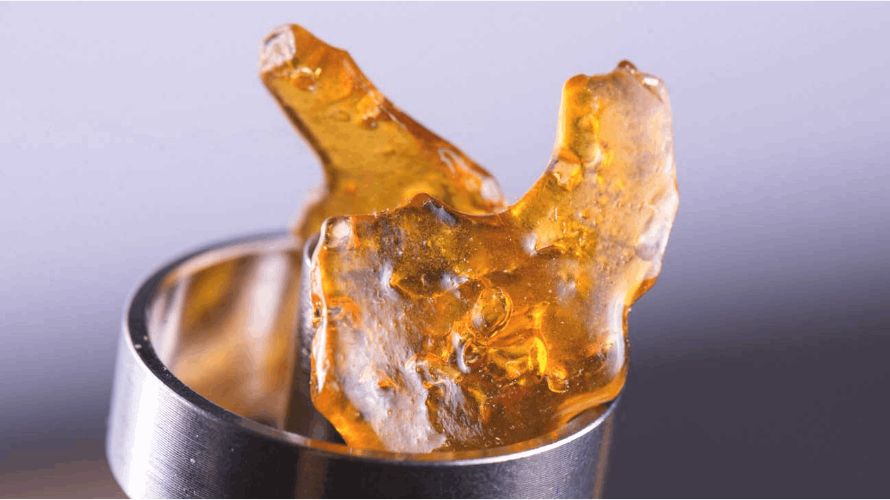 What Are Dabs?
Typically, when you read the term "dabs", it refers to a form of concentrated cannabis that is made by extracting THC (the psychoactive component of marijuana) from the plant using solvents such as butane, CO2, or alcohol. 
The resulting canna product is a sticky, wax-like substance that is often referred to as wax, shatter, or budder, among other names.
Dabbing 101: How Do You Use Dabs?
Using dabs is simple, once you get the hang of it. 
You usually consume dabs by heating a small amount of the cannabis concentrate on a heated surface, such as a nail or a banger, and inhaling the vapour through a dab rig or other specialized smoking devices. 
Since dabs are strong and contain extreme levels of THC, they can produce a lasting and full-bodied effect and an immediate high – which can be more intense than smoking traditional cannabis flower.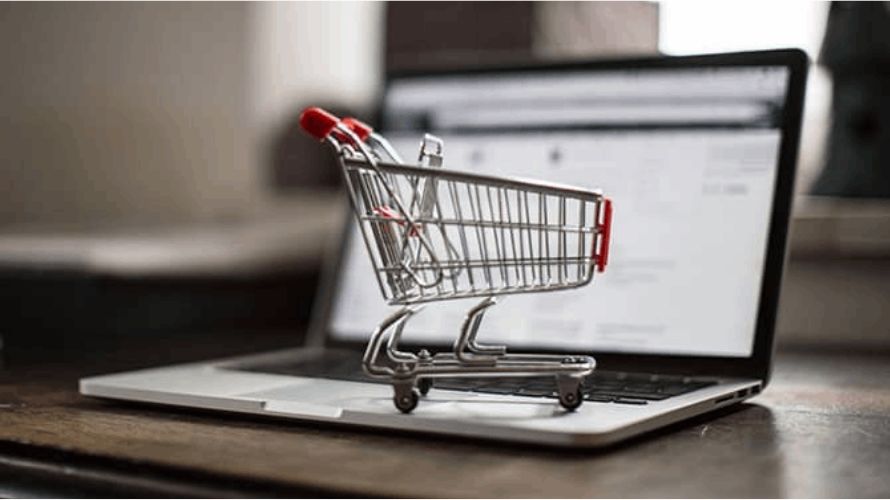 Where Can I Buy Weed Online?
Buy these featured shatter products and many other fantastic canna goodies like flowers, edibles, vapes, and oils at Chronic Farms, Canada's best online dispensary. 
Take a look at the collection of weed products and get the highest-quality marijuana for the most competitive price on the market. Satisfaction guaranteed.