Soothe Your Mind With These Cannabis Strains For Depression
Cannabis has loads of possible health benefits, but did you know that you can also use weed for depression? 
Yes, you can, and we've brought the best cannabis strains for depression that are going to change your life forever. 
If you are curious to discover how cannabis for depression works, what the best strains are, and more, you've come to the right place. 
Besides depression, we've included some buds that will also chase away feelings of anxiety, stress, and negative or intrusive thoughts. 
Become your best self and keep reading to uncover the best cannabis for depression.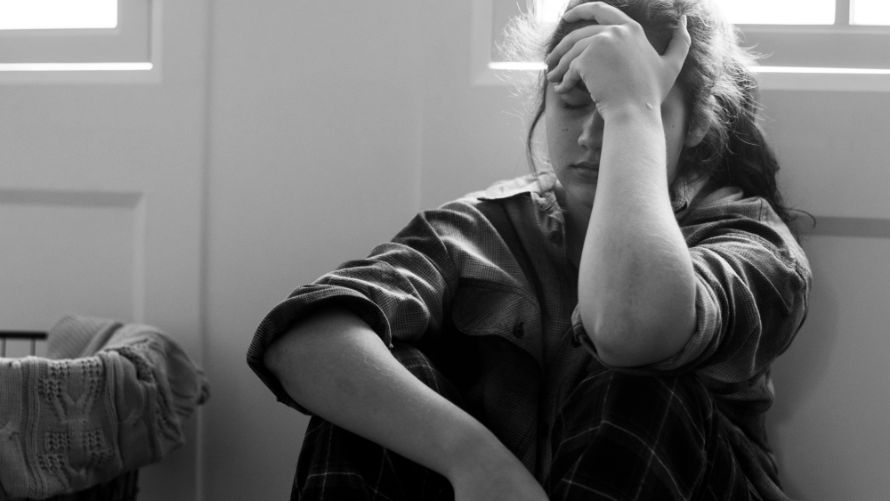 Weed for Depression: Does Cannabis Work for Mood Disorders?
Does weed help depression? Yes, it does. 
Weed contains cannabinoids like THC and CBD (tetrahydrocannabinol and cannabinol, the psychoactive and non-psychoactive compounds in cannabis. 
These cannabinoids interact with your body's endocannabinoid system that regulate mood levels, sleep quality, appetite, and other vital functions affected by severe mood disorders like depression. 
According to some evidence, THC has been shown to have possible antidepressant effects by boosting the release of neurotransmitters such as serotonin and dopamine that regulate your mood. 
CBD, on the other hand, is believed to have potent anxiolytic and antidepressant effects. 
While more research is required to confirm these striking findings, it's a positive indication that weed could offer relief for patients struggling with a severe disorder like depression.
Remember, the effects of marijuana can vary from one person to the next, and some consumers may experience negative side effects like anxiety and paranoia. 
For best results, we always recommend consulting with a trusted healthcare professional before using weed as a treatment for conditions such as depression.
When it comes to cannabis and depression, it is also important to choose high-quality and strong strains. 
You'll want to look for the best weed for depression from reputable sources such as Chronic Farms, Canada's number-one online dispensary. 
This pot store has the best cannabis strains for depression, anxiety, insomnia, and many other ailments. 
You can also find a variety of rare and popular dry herbs, concentrates, edibles, vapes, and many other canna products at this exclusive weed store.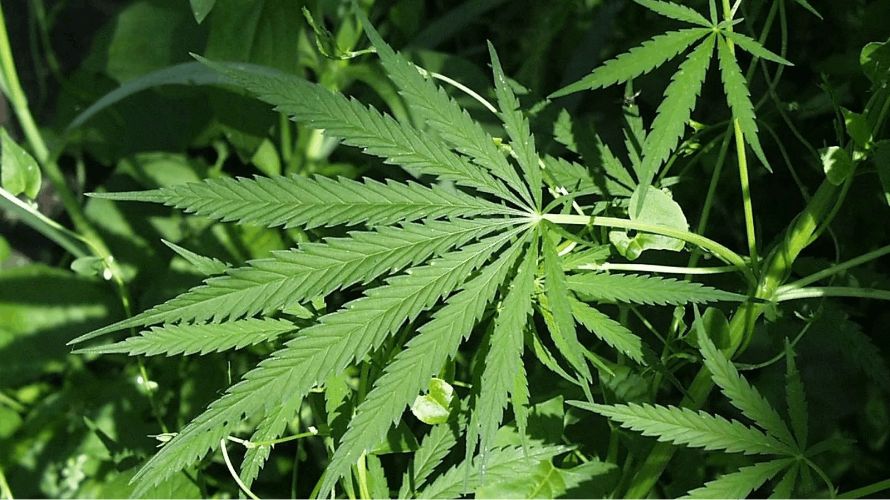 Cannabis and Depression: Is Weed Enough to Cure Depression?
While the cannabis strains for depression featured in this article are effective in treating mood disorders, they are not a "one-size-fits-all" cure. 
Only use weed for depression as supplementation to your normal treatment plan. 
Fortunately, there are many effective treatments that can help you improve depression symptoms and lead a better, more fulfilling life.
For example, one of the most effective treatments for conditions such as depression is psychotherapy, or "talk therapy". 
Talk therapy involves working with a mental health expert to explore and address the underlying causes of depression, and develop coping strategies to manage symptoms.
Antidepressants can also help regulate the levels of neurotransmitters in your brain that affect mood levels.
Other treatments that may help alleviate symptoms of depression include exercise, practicing mindfulness and meditation, getting enough sleep, spending time with loved ones and engaging in enjoyable activities.
The Best Cannabis Strains for Depression from Our Weed Dispensary
Alongside therapy, weed for depression can help you overcome life-debilitating symptoms of this condition. 
To help you out, we've gathered up and reviewed the best weed strains for depression and anxiety, straight from Chronic Farms, the best online weed dispensary in Canada. 
Check out these cannabis strains for depression and pick your favourite one today.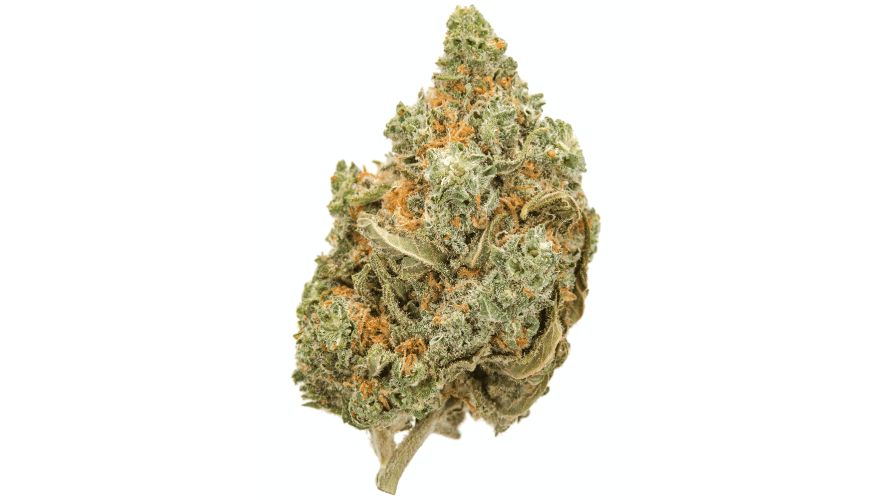 1. Amnesia Haze (AA)
The Amnesia Haze (AA) is a potent Sativa-leaning hybrid, and the best weed for depression. 
It's a hybrid of several iconic strains, including the legendary Thai Sativa, Cambodian Sativa, Jamaican Sativa, Haze Sativa, Laotian Sativa, Hawaiian Sativa, and Afghani Indica. 
On average, this weed for depression provides you with a THC content of around 19 to 22 percent. 
Use this citrusy and pine-flavoured hybrid to treat depression, anxiety, and other mood disorders. 
Not only is it one of the best weed strains for depression and anxiety, but stoners also say that it is effective in treating chronic illnesses, chronic pain, and migraines. 
Purchase some for only $49.99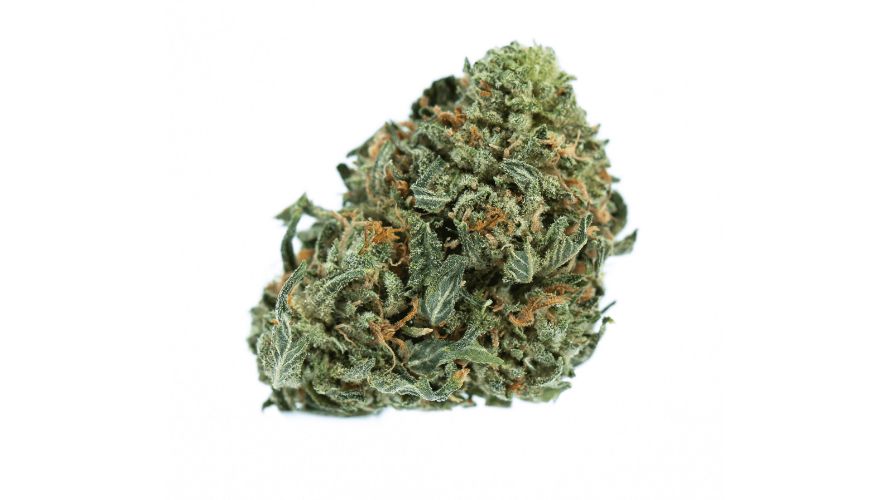 2. Love Potion (AA)
If you feel like you are heartbroken and down, try the beloved Love Potion (AA). 
This weed for depression will make you feel like you are in love for the first time – remember that fuzzy, warm feeling? 
You can expect just that from Love Potion, a Sativa hybrid with around 15 to 18 percent of THC. 
Because of its moderate THC content, Love Potion is a good option for beginners and people with sensitivities to the psychoactive compound. 
Use this weed for depression and feel uplifted, full of life, and insanely horny. 
The seductive aroma of skunky lemon citrus and the flavour of tangy lemon will leave you speechless. Get Love Potion today for $49.99.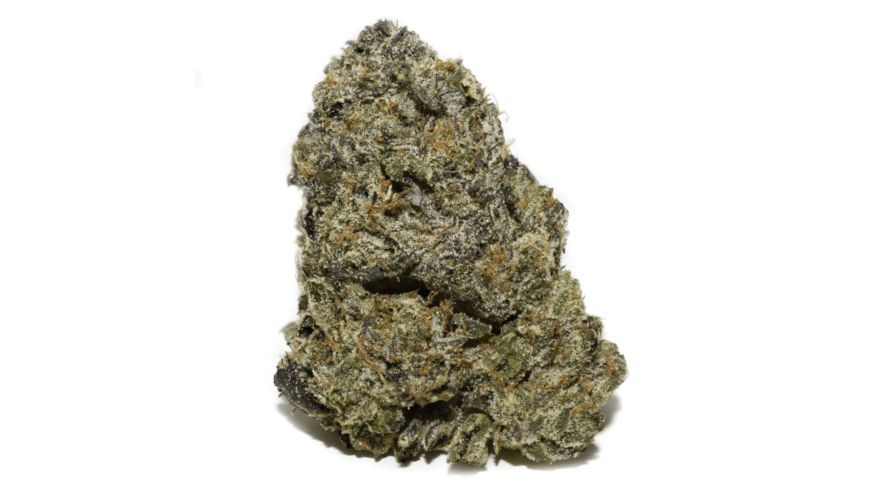 3. Tom Ford (AAAA+)
Pink Death, TFPK, or simply Tom Ford (AAAA+), is a famous Canadian Indica cannabis strain, that's created by crossing Death Bubba and Pink Kush. 
According to medical patients dealing with serious mood disorders, Tom Ford is an excellent weed for depression and anxiety. 
Keep in mind, a bit goes a long way, and the effects are long-lasting and hard-hitting. 
Typically, you can expect 23 percent of THC and an array of beneficial terpenes such as Myrcene ( a terpene known for its relaxing properties and delightful woodsy and earthy flavour profile). 
Use Tom Ford to treat anxiety, pain, and sleep disorders such as insomnia. Purchase this bud today for $9.99 and save money.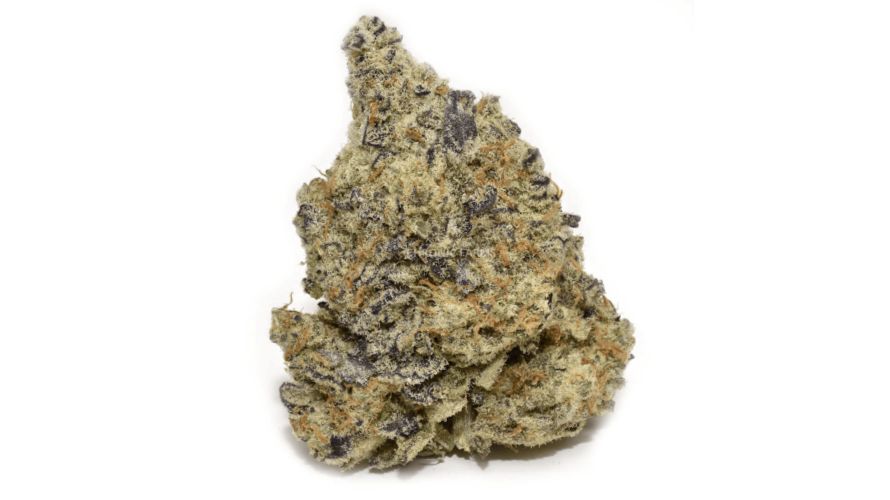 4. Ice Cream Cake (AAAA+)
Kick depression and anxiety to the curb and enjoy the most delicious dessert-like weed for depression you've ever tried. 
We're talking about Ice Cream Cake (AAAA+), a top-shelf Indica-leaning hybrid and the "child" of the Wedding Cake and Gelato 33 strains. 
Just one whiff of this Indica and you'll be in heaven! On average, Ice Cream Cake contains around 20 to 25 percent THC, making it one of the strongest cannabis strains for depression. 
Not only will it lift your mood and make you feel enthusiastic and happy, but Ice Cream Cake will also help treat appetite loss, nausea, insomnia, and chronic pain. 
Best of all – if you buy it from Chronic Farms, you'll spend only $9.99. 
Anyone looking for high-quality cheap weed must try Ice Cream Cake today.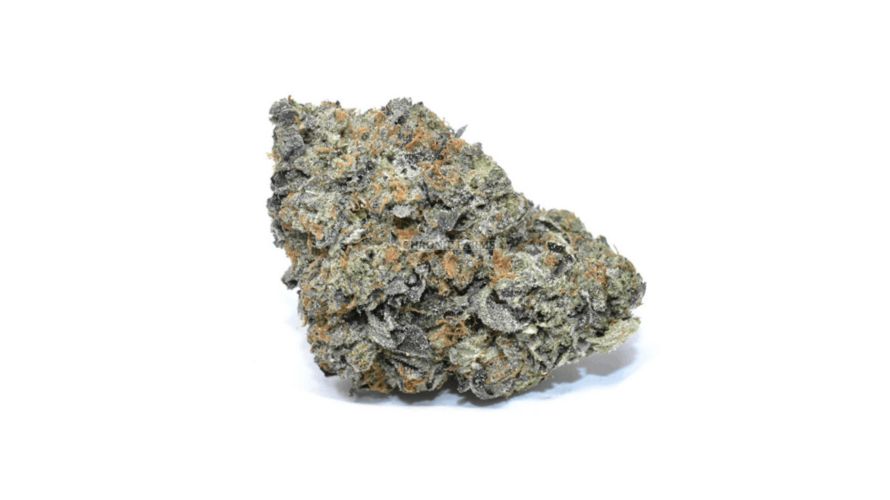 5. Death Bubba (AAAA+)
Sometimes depression can make you feel anxious, and all over the place. 
Try Death Bubba (AAAA+), a sedating Indica hybrid, and one of the best cannabis strains for depression. 
Death Bubba is a top-shelf strain that's famous for its enticing aroma, and flavour profile, as well as its relaxing and pain-relieving effects. 
By purchasing Death Bubba from Chronic Farms, you will get the most potent strain out there, with an average of 25 to 27 percent of THC. 
Use this canna strain and feel a rush of focused energy travel throughout your body and feel motivated and uplifted straight away. Try Death Bubba to treat depression, anxiety, fatigue, and insomnia. 
Buy cheap weed like Death Bubba AAAA+ for a mere $9.99, only at Chronic Farms.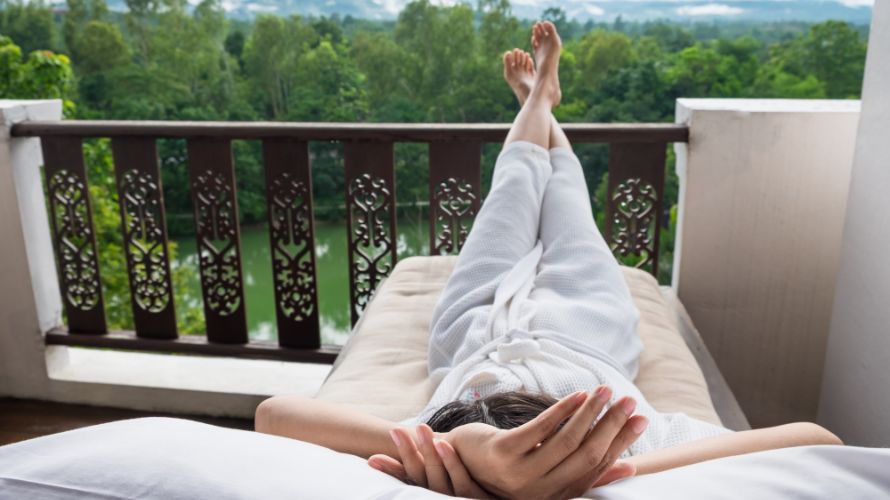 The Effects of THC On Your Mind and Body
Cannabis for depression can help you regain your zest for life. 
Besides depression, weed can have other recreational and medical benefits, depending on what you are trying to experience or treat.
Recreational Benefits of THC:
THC can provide you with feelings of euphoria, relaxation, and creativity, which can enhance social interactions and enjoyment of activities.





If you are an introvert looking to meet new friends, THC-rich strains can help you do just that.

THC may enhance sensory experiences such as taste, touch, and sound. Use some weed, watch a movie, listen to some music, or eat yummy food – everything will feel more amazing.

THC can provide you with temporary relief from stress, tension, anxiety, and other negative emotions. If you are plagued by limiting beliefs and negative thoughts, THC can help you.

Some stoners report boosted focus and productivity with THC use.
Medical Benefits of THC:
Some findings show that THC can help manage symptoms of chronic pain, making it helpful for individuals dealing with Alzheimer's or multiple sclerosis (MS).

THC can help increase appetite and reduce nausea in medical patients undergoing chemotherapy or suffering from eating disorders such as anorexia or bulimia.

THC can help with PTSD, anxiety, and mild to moderate depression.

Furthermore, THC may also help patients with sleep disorders, like insomnia, by reducing the time it takes to fall asleep and improving sleep quality.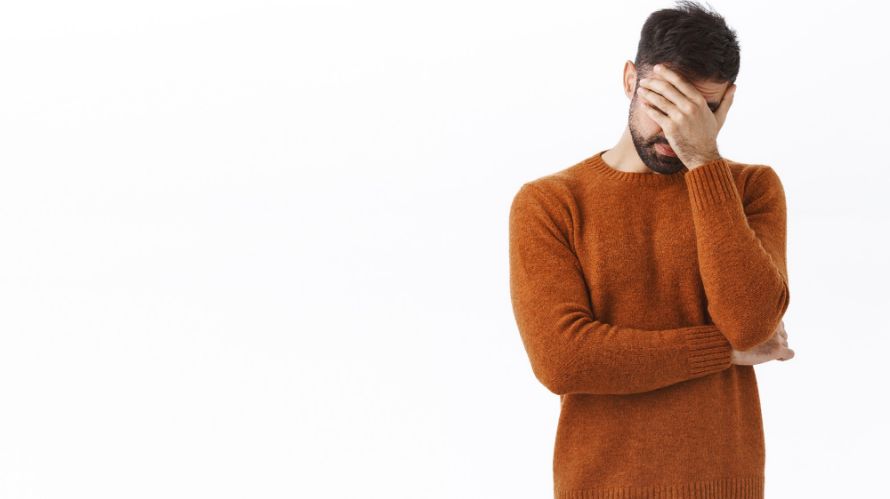 FAQ
What are the best weed strains for depression and anxiety?
Some of the best strains for depression and anxiety include the mentioned Tom Ford, Death Bubba, and the Love Potion. Check out the detailed reviews above.
Does weed help depression?
Yes, these best weed strains for depression and anxiety work, but only if you make therapy a priority. Always consult with a medical professional first.
Where can I buy weed online?
You can purchase weed for depression and other disorders from Chronic Farms, the best online dispensary in Canada. 
Buy mail order marijuana today and get the most flavoursome and effective canna buds delivered to your address in no time!