How To Get The Perfect Dosage for Edibles Every Time
Calculating the appropriate dosage for edibles can be tricky, but we've put together the best guide for you! 
Dosing weed has never been this easy. We'll show you how to do it right here, right now.
This article uncovers everything you need to know about THC edible dosage, so you achieve the effects you desire. Only the best for you, because you deserve it!
You will also learn about cannabis edibles – what they are, their effects, potency, and much more. 
On top of that, we've gathered up the best cannabis edibles from our exclusive online weed dispensary, Chronic Farms, which are effective, potent, flavoursome, and most importantly, safe.
So, what dosage of edibles do you need? Keep reading to find the answers.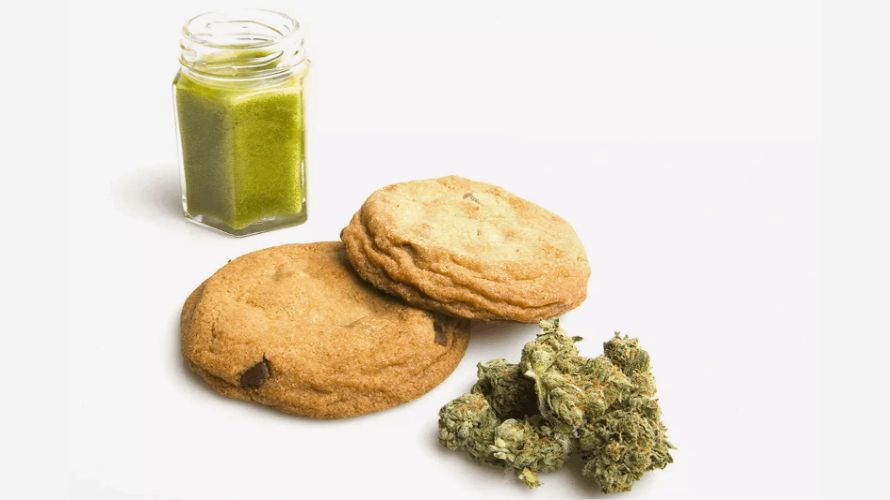 What are Cannabis Edibles?
Cannabis edibles are foods and drinks that have THC, the main chemical in marijuana, in them. These edibles can be in the form of sweets like brownies, gummies, chocolate, or candy. 
When you eat them, the THC enters your bloodstream through your digestive system, giving you a different effect that lasts longer than when you inhale it.
The benefits of cannabis edibles can vary depending on the individual and the specific condition being treated. Here are some of the most commonly reported benefits:
Recreational benefits of edibles
:
Relaxation and stress relief (use edibles after a stressful day at work)

Increased euphoria and enjoyment (share some edibles with friends or enjoy them by yourself!)

Altered perception of time and senses (you'll get lost in time and space – maybe you'll uncover the secrets of the universe)
Medical benefits of edibles
:
Pain management and reduction of chronic pain

Decreased symptoms of anxiety and depression

Improved sleep quality (say bye to insomnia!)

Stimulation of appetite for people undergoing chemotherapy or with eating disorders

Relief from symptoms associated with

conditions such as glaucoma

, multiple sclerosis, and epilepsy
It's important to note that these benefits are not universally experienced, and the use of cannabis edibles should be under the guidance of a healthcare professional.
THC edibles are also super easy to use and lots of fun! As mentioned, they come in various forms, including gummies, chocolates, brownies, and candies, that are convenient and discreet to consume. 
Unlike smoking or vaping, there is no need for special equipment or inhaling smoke. Simply ingesting the edibles is enough to feel the effects. 
However, it's important to remember that the effects of cannabis edibles can take longer to onset (up to 2 hours) and last longer than other methods of consumption. 
It's also imperative to start with a low dose and wait to feel the effects before consuming more, as the potency of edibles can vary greatly.
The Best Cannabis Edibles from Our Pot Store
Here are the best THC edibles to purchase today from our online weed dispensary, Chronic Farms. 
Take a look at these in-depth reviews and pick your favourite one.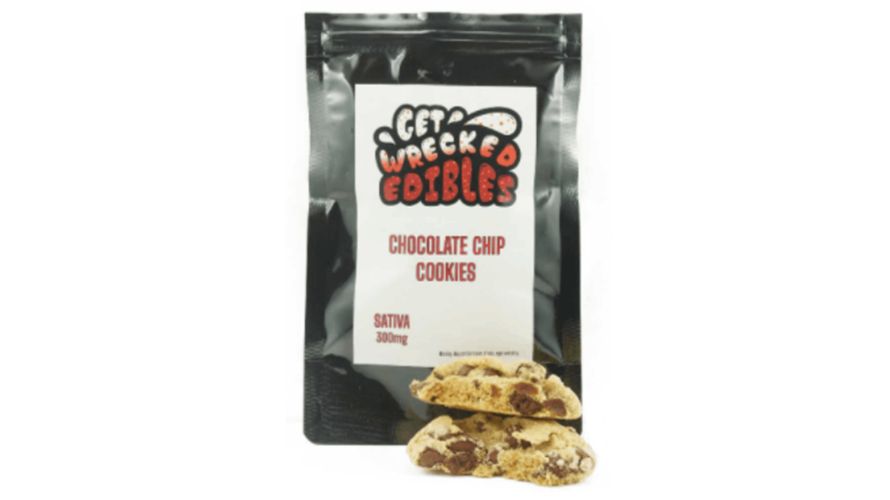 1. Get Wrecked Edibles – Chocolate Chip Weed Cookies – 300mg – Sativa
These Chocolate Chip Weed Cookies are the best choice for sweet lovers who are looking for an adult-friendly alternative to the freshest, homemade cookie. 
Each batch contains a total THC content of 300mg, featuring a Sativa strain. 
Use these Chocolate Chip Cookies to boost energy levels and kickstart your day. 
They are also great for balancing your mood levels and warding off negative thoughts and limiting beliefs. Taste-wise, the cookies are addictive. 
The crunchy texture makes them to die for. Purchase these THC-rich cookies for as low as $16.19 (currently on sale).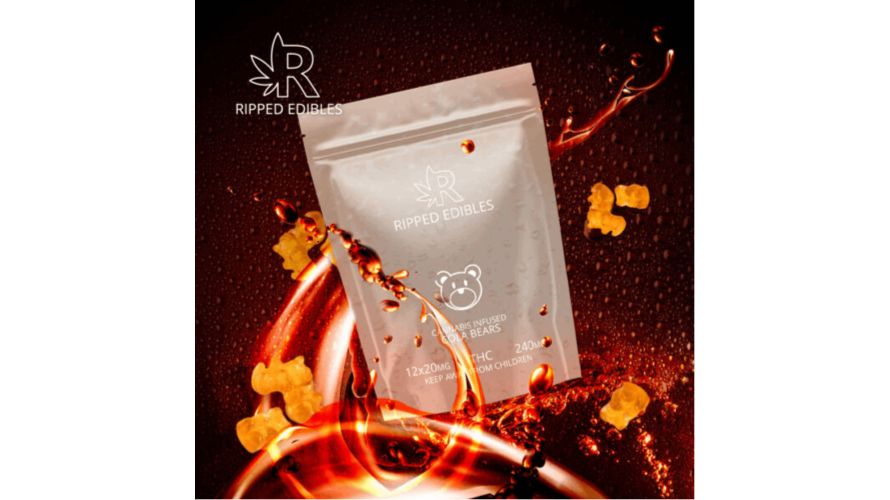 2. Ripped Edibles – Cola Bears Weed Gummies – 240mg THC
The Cola Bears THC gummies are ideal if you are dealing with stress, tension, anxiety, and negativity. These adorable Cola bears contain 20mg of THC per candy or a total of 240mg. 
Infused with the highest-quality THC distillate, the gummies pack a punch of the psychoactive compound for both recreational and medical cannabis users. 
The instructions say that the cannabis edibles dosage for beginners is between 5 to 10mg. 
Wait for at least 30 to 90 minutes for the effects to take over. Buy a pack or two today for only $16.19 (currently on sale).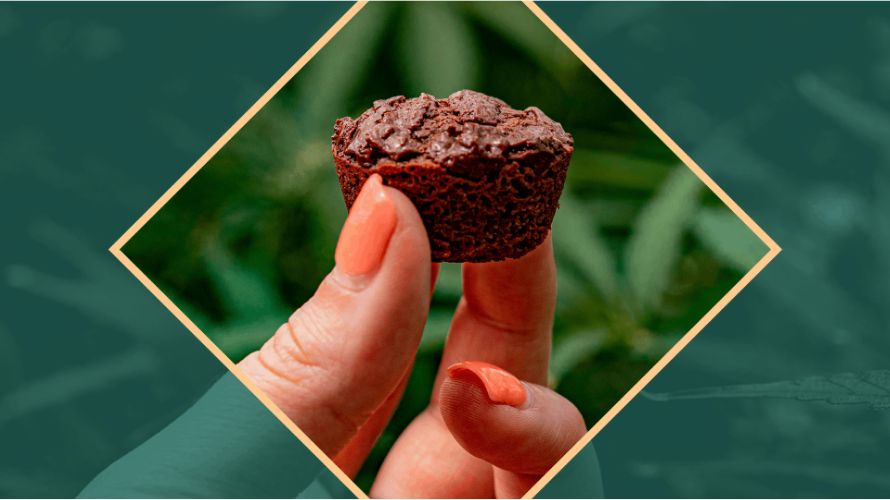 A Comprehensive THC Edible Dosage Guide
The best amount of THC in edibles can be different for each person based on things like their tolerance, body weight, and what they want to feel. 
A good starting point is 2.5 to 5 milligrams of THC, and wait 2 hours to feel the effects before taking more. 
The strength of edibles can change, even within the same product, so it's important to carefully read the label.
Keep in mind that the effects of THC edibles can last much longer than other methods, sometimes up to 8 hours, so be careful when using them. 
It's always best to talk to a doctor or specialist before trying THC edibles, especially for medical reasons.
Your healthcare provider will also give you the best dosage of edibles recommendation.
The right amount of THC in edibles depends on various factors such as tolerance, body weight, and desired effect. 
There are different levels of THC, measured in milligrams, that give different results:
1 to 2.5 mg (microdose) – mild relief of symptoms like pain and anxiety, improved focus and creativity, no intoxication

3 to 5 mg (low) – stronger relief of pain and anxiety, euphoria, may affect coordination and perception

10 to 15 mg (moderate) – relief of pain, nausea, and anxiety, which may affect coordination and perception

20 to 30 mg (high) – strong euphoria, may greatly affect coordination and perception

50 to 100 mg (very high) – seriously affects coordination and perception, and may cause unpleasant side effects

100 mg to 500 mg (extremely high) – intense effect on coordination and perception, high risk of unpleasant side effects. 
This dosage for edibles is suitable for individuals living with inflammatory disorders, cancer, and other medical conditions that require high doses of THC.
Note: The average edible dosage is just a suggestion, and the perfect dose for you can be found by experimenting with small amounts of THC. 
It's best to start with a low dose of 2.5 to 5 milligrams and wait a couple of hours to feel the effects before trying more. 
The right dose depends on many things, like your tolerance and what you hope to get out of the experience. 
Always check the label of your edibles to make sure you know how strong they are, as every product is different
As you already know, make sure to consult a healthcare professional before trying THC edibles, especially for medical use.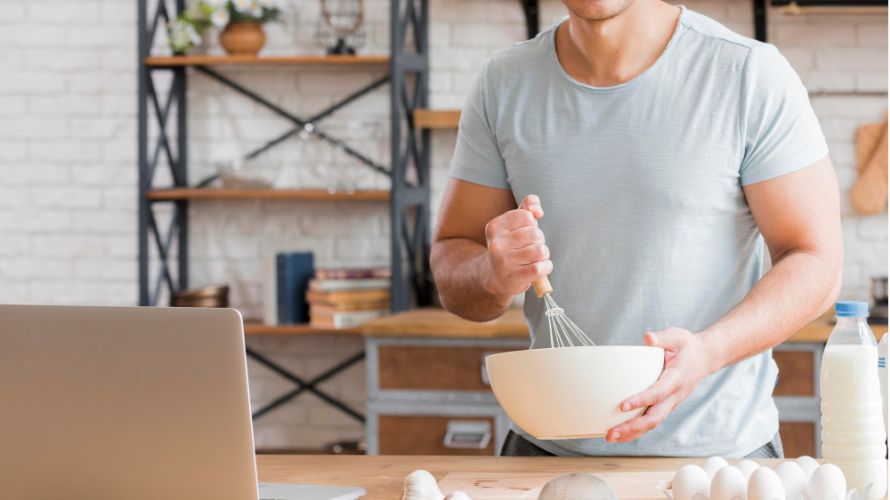 Can I Make THC Edibles at Home?
Yes, you can make THC edibles in your own home! To start, you need to get a type of cannabis that has a lot of THC. 
You can use this to make THC oil or butter, which you can use in cooking recipes like brownies, gummies, or other baked treats. 
Making THC edibles at home can be a fun challenge, and it's important to know the basics of cooking with cannabis and measure the THC in each serving carefully to make sure you have a safe and enjoyable experience.
Do I Need to Decarboxylate Cannabis to Make Edibles?
Yes, decarboxylation is an exciting step in making cannabis edibles! 
This process brings out the best in your cannabis by activating the THC and other good stuff, making sure your edibles are packed with the desired effects. 
Trust us, decarboxylation is a must-do for delicious and powerful edibles.
Do THC Edibles Have Side Effects?
While side effects are unlikely to happen if you adhere to the proper dosage recommendations, they are worth mentioning. 
If you do not adhere to the appropriate cannabis edibles dosage, you may experience some of the following adverse effects:
Dry eyes

Cottonmouth

Paranoia and anxiety

Sleep issues
Not only is it crucial to stick to the right cannabis edibles dosage, but knowing where to shop for the best quality edibles is also of great importance. 
Always buy weed online from reliable sources, as this is how you will guarantee that your products are safe and effective. Chronic Farms is Canada's best place for top-tier value buds. 
This online dispensary offers a selection of the finest cannabis at the most affordable prices on the market. Buy cheap weed without having to break the bank. Yes, it IS possible.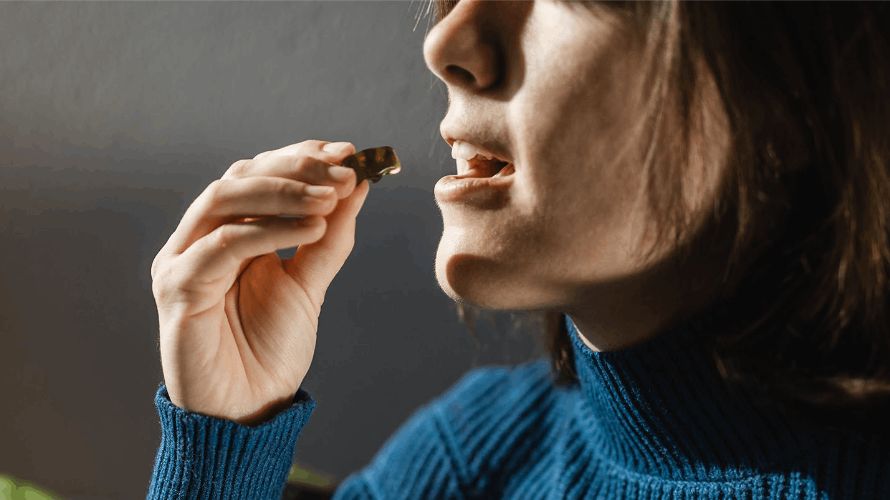 FAQ
What is the average edible dosage?
The average dose for cannabis edibles is 10mg of THC, but it can vary. It's a good idea to start with a small amount (2.5-5mg) and wait 2 hours before taking more. 
Edibles can be different in strength, so always read the label carefully. It's best to talk to a doctor or specialist before trying edibles.
What is the cannabis edibles dosage for beginners?
If you are new to cannabis, you may want to start with the lowest dose possible. Check in with how you feel and only adjust the dose if absolutely necessary.
Where can I buy weed online?
It's not easy to calculate the correct dosage for edibles – but with the help of some experts, you can do it! 
Now that you know the dosages, it is time to do some shopping. 
Go to Chronic Farms, the best online weed dispensary in Canada and find your perfect match. 
Buy mail order marijuana today and get your goodies delivered to your doorstep in an instant.