Why The Deliciously Potent Blue Dream Strain Should Be On Every Cannabis Consumer's Must-Try List
The Blue Dream strain is a classic bud that has ruled the cannabis space for over two decades. 
This strain, thought to have come out of Santa Cruz, achieved legendary status among west coast strains in the early 2000s and has remained popular to date. But what is this strain made of, and how does it make you feel?
Blue Dream is considered a top-shelf strain, as are most classics. One of the reasons for its popularity is it was viewed as a strain that almost any user could enjoy, from cannabis connoisseurs to novices. Its mid-range THC content and effects meant that anyone could enjoy it.
If you are feeling nostalgic for classic cannabis buds, the Blue Dream will definitely scratch your itch. But what made this strain so famous during its time? 
This Blue Dream strain review takes a deep look into the legendary strain to find out if it is still worth buying in 2023!
If you are wondering if you should buy this strain, this Blue Dream strain review tells you all you need to know about this bud, including where to buy weed online in Canada. Read on!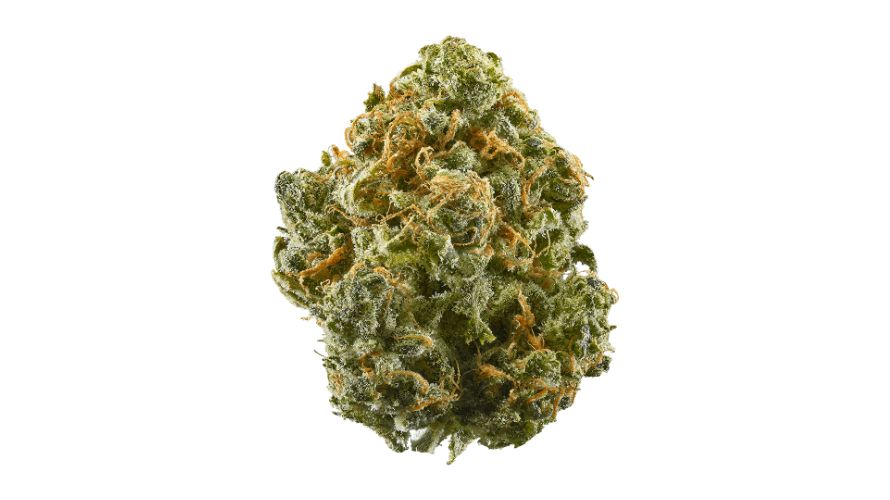 What Is Blue Dream Strain? Origin & Genetics
Blue Dream is a slightly sativa-dominant hybrid whose origin is shrouded in mystery, leading many to believe it must be a dream. 
The "Blue" in Blue Dream is a nod to its Blueberry lineage, while the "Dream" may refer to its dreamy effects or its mysterious origins.
This strain first made a name for itself in the then-new medical marijuana community for its effects.
Many speculate that this strain first appeared in Santa Cruz, CA, where its effects and midrange THC levels propelled it to popularity on the West Coast. It's claimed that it was created by the legendary breeder DJ Short who also transformed it into the strain we love today.
Blue Dream has several phenotypes. In this Blue Dream strain review, we look into the version created by DJ Short as a cross between Blueberry and Haze. 
However, there are a few strains that bear the Blue Dream name. 
These include a sativa dominant strain created through a cross between Blueberry and Super Silver Haze by Humboldt Seed Organization; an indica dominant cross of OG Kush and DJ Short's Blueberry; and another sativa dominant hybrid created by crossing Blueberry F5 and Santa Cruz Haze.
The Blue Dream weed strain reviewed in this article is a sativa dominant hybrid created by crossing the ever-classic strains Blueberry and Haze. This strain is also called Azure Haze. 
This strain is known for its stellar flavour and a mentally stimulating high that leaves consumers elevated and happy.
Now that you know where this strain comes from, how does it smell, look and taste?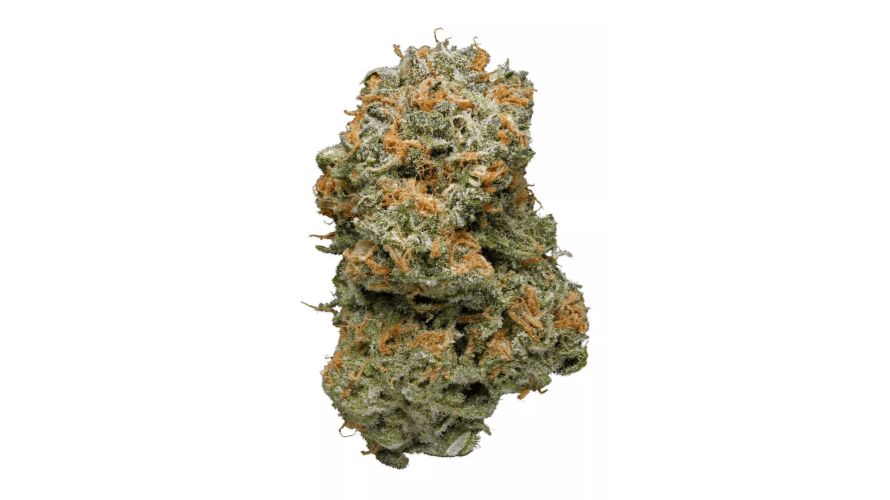 Blue Dream Strain Review: Appearance, Aroma, Flavour & THC Content
Blue Dream Appearance
This strain consists of light green nugs with fiery orange-tinted pistils. The nugs are long and bushy, have deep blue hues, and are covered with a heavy blanket of frosty trichomes. The water leaves range from orange to green depending on how the plant is grown and the phenotype.
Blue Dream flowers are a joy to look at, but where the strain shines is the flavour, aroma and effects.
Blue Dream Aroma
Blue Dream strain is a descendant of the legendary Blueberry, which becomes apparent upon cracking open a jar full of Blue Dream buds. This strain's buds release a luscious, sweet blueberry aroma that's a delight to the senses. These scents intensify as you grind the weed.
Blue Dream's complex aroma consists of delicious sweet blueberry pie, fruit, and berries. Depending on the phenotype you buy, you may also notice some mango traces of sweet vanilla notes. But is the taste any different?
Blue Dream Flavour 
Blue Dream strain doubles up on the sweet berry bursts as soon as you spark it. This strain's sweet flavours may be one of the main reasons this bud is so popular among cannabis consumers. There are also underlying notes of spice which complement the fruity flavours.
Some consumers also report that they detect sour, herbal and vanilla notes. Blue Dream's delicious flavours of blueberry and sugar stick around on your tongue long after the smoke is gone. While some people buy weed online for taste, the effects are what makes Blue Dream legendary.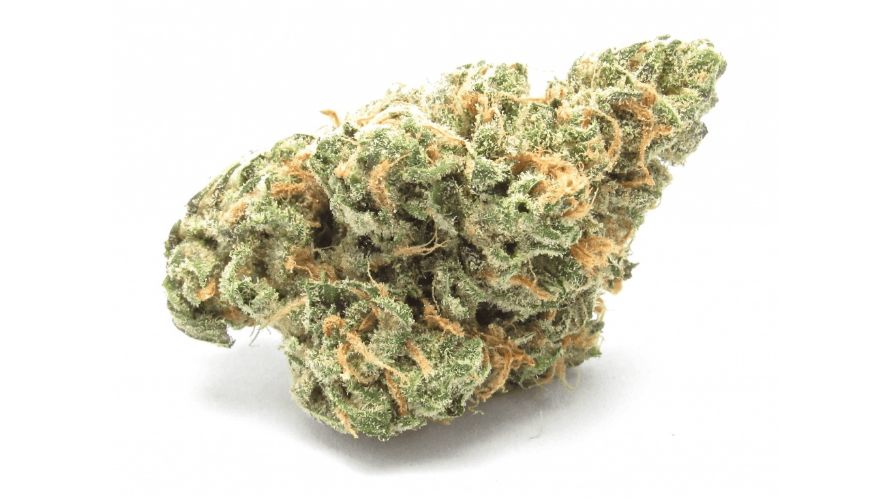 Blue Dream Strain THC Levels
Blue Dream is a slightly sativa dominant hybrid with a 60:40 sativa indica split. This strain's THC level ranges from 17%, although the average is typically 18% to 19%. While this may not seem like much, this strain provides potent effects and is enough for most users.
This strain also contains reasonable CBD content. While most strains have less than 1%, this strain can reach up to 2%, according to some tests. This is substantial, considering Blue Dream is not explicitly bred for high CBD content.
Blue Dream Terpene Profile
Terpenes are aromatic compounds that occur naturally in cannabis plants. These compounds are responsible for producing the flavours and aromas of cannabis, but they also have health benefits on their own. 
Terpenes also work synergistically with cannabinoids such as THC and CBD to modulate or enhance their effects through a mechanism known as the entourage effect. The prominent terpenes in Blue Dream are myrcene, pinene and caryophyllene.
Myrcene is a monoterpene responsible for earthy and musky flavours and aromas in Blue Dream. This terpene also contributes to the relaxing effects of this strain.
Pinene, as the name suggests, is a terpene most common in pine trees. It has a woody, piney flavour in cannabis and, as research suggests, could have some anti-inflammatory, antioxidant and analgesic properties.
Caryophyllene is the terpene responsible for the spiciness in the Blue Dream cannabis strain's flavour. It is also the first known terpene that acts as a cannabinoid, binding to the CB2 receptors of the endocannabinoid system to exert its benefits. 
Blue Dream Strain Effects
Blue Dream's effects kick in almost immediately. Its high combines its parent's best parts in one flavourful and beautifully balanced package. As mentioned, Blue Dream's effects are the main reason this strain is so popular in Canada.
The high kicks in after a few hits on the joint. It starts with a cerebral rush that gives you a heightened sense of motivation and focus. This mental stimulation also brings along waves of creative energy.
The immediate onset of energizing and creative effects make this bud one of the best daytime strains. However, as a generally balanced sativa-indica strain, you can also expect some physical, relaxing effects from its indica part.
As the high progresses, the body relaxing effects start kicking. These start as a warm wave that starts slow and then spreads throughout the body, relaxing every muscle and numbing all pains and aches as it envelops your whole body.
However, this strain won't leave you feeling too lazy or couch-locked. Don't let the "Dream" part of the name fool you into thinking this bud will leave you deep asleep. In fact, it's not advisable to take this weed bud before bed.
This strain is best used during the day when you have creativity-intensive tasks to get through. Although it may come in handy in the evenings when you want to go out, party, or socialize. 
Medical marijuana consumers suggest that this strain could benefit conditions such as chronic fatigue, depression, stress, chronic pain and even sleep disorders. 
Best Blue Dream Weed Products To Buy Online In Canada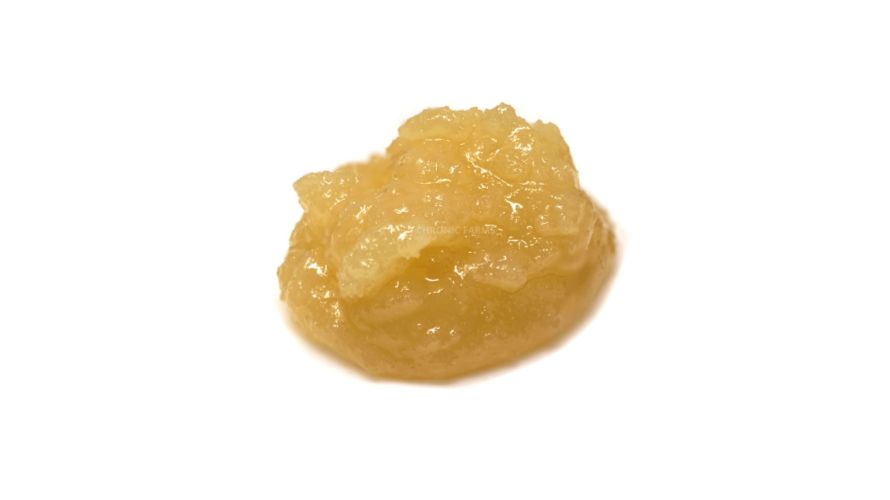 1. Blue Dream Caviar – Chronic Farms
Are you in search of a potent Blue Dream weed experience? If the answer is yes, then you are in luck! This Blue Dream Caviar at Chronic Farms is one of the most potent products you will find when you buy weed online. 
Our Blue Dream caviar is made with high-quality Canada-sourced ingredients and sold at the country's leading mail-order dispensary. 
Buy this Blue Dream caviar online at Chronic Farms and enjoy the ultimate Blue Dream experience.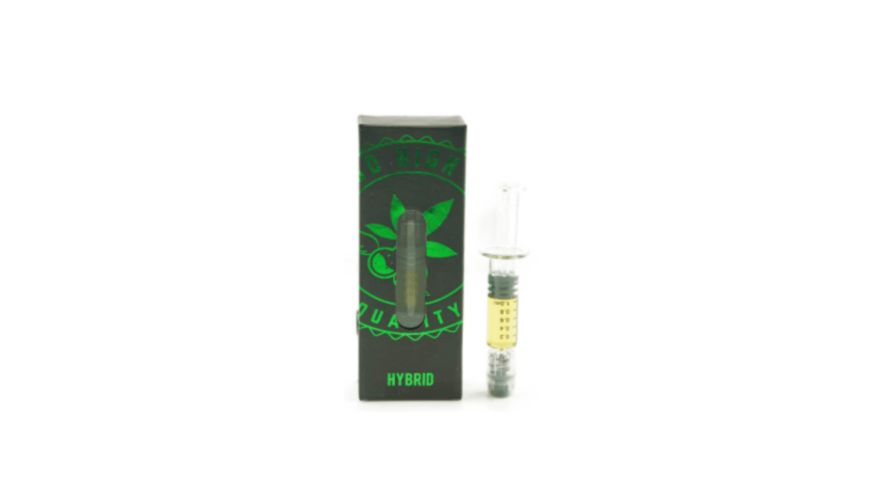 2. So High Blue Dream Distillate Syringe
Want an even more potent weed experience? This So High Premium Distillates Blue Dream syringe contains 95.79% pure THC in a 1g syringe, with the rest being high-quality cannabis-sourced terpenes.
This syringe is produced by one of Canada's most experienced cannabis producers, So High Extracts and is available for sale at Chronic Farms online weed dispensary. This THC distillate can be used for various applications, including dabbing, vaping and topping flower in joints and bowls.
Add this So High Blue Dream Distillate Syringe to your buy weed online list and enjoy premium products at the lowest prices.
Should You Buy Blue Dream Strain In 2023?
Blue Dream strain is one of the most popular cannabis buds in Canada. From its rise to fame in the early 2000s, this strain has consistently proved itself as one of the most flavourful buds with effects that fit everyone. This is why it is still a worthy purchase two decades later.
If you are looking for the Blue Dream strain in Canada, buy weed online at Chronic Farms, Canada's leading online dispensary known for premium weed products at the lowest prices, guaranteed. 
Order weed online at Chronic Farms today and enjoy great prices, incredible discounts and Canada-wide shipping!