A Guide to the Comatose Strain at Our Online Dispensary in Canada
Stressed out, anxious, and desperate – but you don't have to be with the Comatose strain!
Are you on a hunt for a legendary canna strain that will knock you out and leave you in a state of pure bliss?  If so, you've come to the right spot. 
This strain is not for people sensitive to weed, as its high THC content can leave even the most experienced stoners feeling like they're in a deep, dream-like state. 
However, even if you are new to the game and you want to taste the Comatose weed strain, you can with precaution. 
Fortunately, this is where this article comes in. 
We've compiled all of the must-know facts about the Comatose weed strain to prepare you for the unexpected. From its terpene profile to its flavours and aromas, it's all here.
Get ready and read on about the Comatose strain!
Comatose Weed Strain: The Perfect Cure for Adulting
Hit the snooze button with the Comatose strain, an Indica hybrid that hits harder than any bud you've tried before. 
It's 80 percent Indica and 20 percent Sativa, so you'll experience sedative and relaxing effects with a good dose of cerebral buzz. 
Clocking in at around 26 percent THC content, the Comatose strain's heavy sedative effects leave users feeling relaxed, euphoric, and ready for some serious R&R.
This strain's parentage is a bit of a mystery – the Comatose strain is the love child of OG Kush and another secretive Indica hybrid. 
If you are new, OG Kush is a legend in the cannabis community, known for its potent effects and earthy flavour. The Comatose strain inherited many of these traits from its parent, resulting in a deeply relaxing and calming experience. 
It's perfect for users who need to unwind after a long day or who suffer from anxiety or insomnia.
When it comes to appearance, the Comatose strain is a beauty.
Namely, its dense, resinous buds are coated in a thick layer of trichomes, with a deep green colour accented by hints of purple. The plant itself is relatively short and bushy, making it a great choice for indoor growth.
Let's briefly discuss flavour and aroma.
This strain provides a decadent flavour of the most refreshing citrus imaginable, with a lingering hint of sweetness that's impossible to resist. The aroma is equally delightful, with a pungent and spicy scent.
But there's more to the Comatose strain than just good looks and great taste.
It's a highly medicinal strain that's perfect for treating appetite loss, especially due to cancer treatment or eating disorders like bulimia or anorexia. 
Overall, if you're looking for a strain that will leave you feeling relaxed, euphoric, and with a serious case of the munchies, grab some Comatose strain. Just be prepared to take a long nap afterwards – this strain lives up to its name!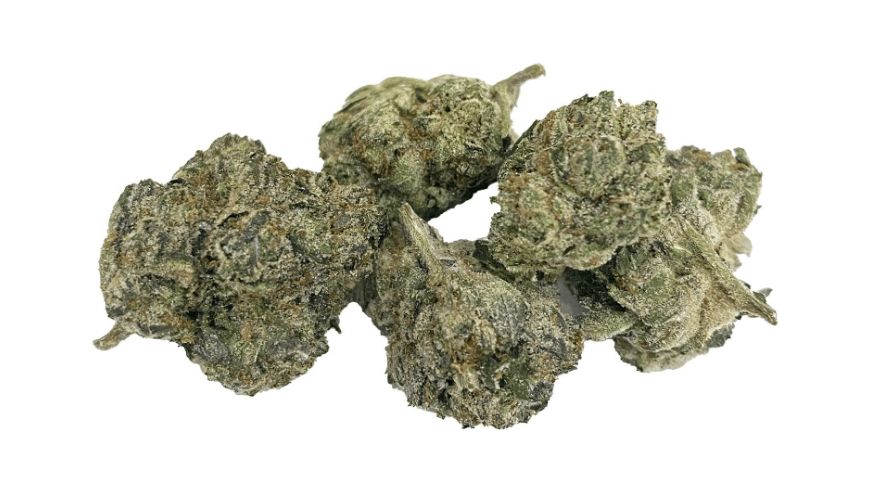 Comatose Strain THC Content
We all know that the Comatose strain is a heavy-hitting favourite with its impressive THC content of around 26 percent. In fact, it's considered one of the most potent cannabis strains to buy!
But did you know that finding reliable and potent Comatose weed can be a bit tricky? With so many factors affecting THC levels, it can be tough to know what you're getting. 
Luckily, at Chronic Farms, the best online dispensary in Canada, you can access an extensive selection of top-quality cannabis products. 
Why choose Chronic Farms? Consider the following:
You get potent and effective cannabis products

: Chronic Farms offers a variety of weed strains with THC levels as high as 30 percent.

Highly competitive prices

: Budget buds have never been safer and tastier! Chronic Farms offers some of the most competitive prices on the market to

help you save money

.

Quick and discreet shipping

: With this online dispensary, you can enjoy the Comatose weed without any worries or hassles. All products are packaged discreetly, ensuring that your order arrives at your doorstep without any issues. 
Buy mail order marijuana today!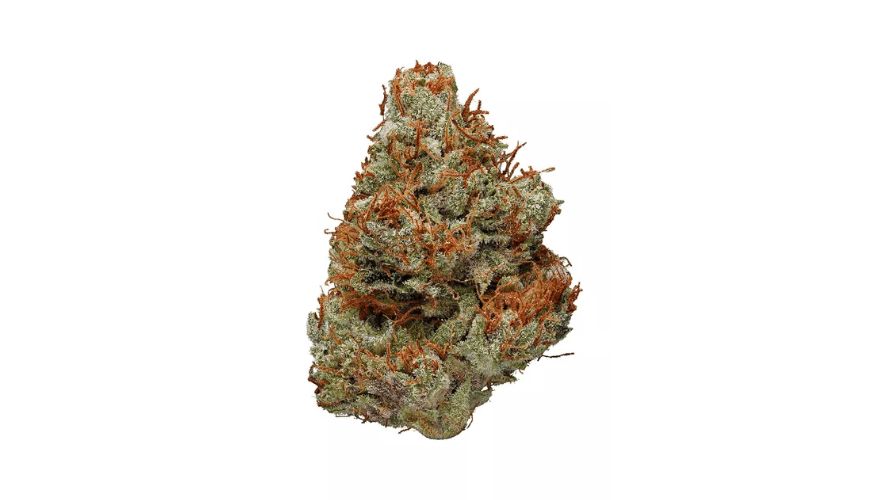 Comatose Weed Strain Terpene Profile
By now you know that the Comatose weed strain is a famous Indica that can knock you out with its strong THC kick. 
Nevertheless, did you know it's not just about the high? Comatose also has an impressive terpene profile that gives it its seductive flavour and effects. These are the top three:
Myrcene

: you can find this terpene in hops and it can make you feel relaxed and cozy. It also gives Comatose its earthy smell. 

Limonene

: This terpene makes the Comatose weed smell like lemons and can boost your mood. So, if you're feeling blue, Limonene might just be the thing to perk you up.

Caryophyllene

: This terpene is the one that makes Comatose smell like spices, and it's also got anti-inflammatory powers. Think of it as a secret weapon against pain.
Comatose Strain Recreational and Medical Effects
Being high on the Comatose weed strain feels like a comfy bed you never want to leave.
According to stoners, you'll likely feel a strong sense of relaxation and calm wash over you. 
The world might seem a bit slower, and your body might feel a bit heavier. This is all thanks to Comatose's high THC content and unique terpene profile, which work together to create a sedative and tranquillizing canna journey.
That said, you won't actually slip into a coma! 
Instead, you might find yourself feeling more introspective and contemplative as if your mind is taking a leisurely stroll through your thoughts. 
Also, if you're lucky, you might even get a case of the giggles – Comatose is known to have a bit of a playful side, too.
Medically speaking, thanks to its potent combination of THC and terpenes, the Comatose weed is often used to treat a variety of conditions, including:
Insomnia

: If you have trouble sleeping, Comatose might be just what you need to drift off into dreamland.

Chronic pain

: Comatose's anti-inflammatory properties can help soothe aches and pains.

Anxiety and stress

: The relaxing effects of Comatose can help ease feelings of anxiety and stress.
Naturally, you will want to consult with a medical professional for expert help and guidance on dosage requirements and more.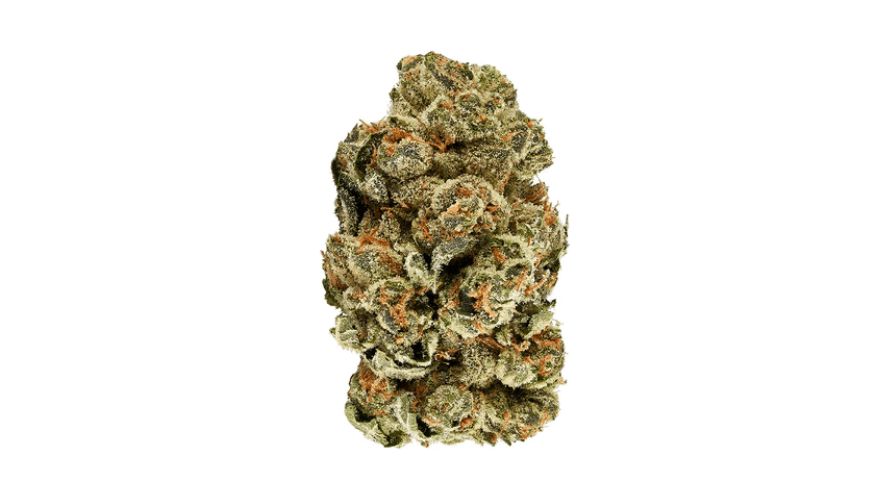 Flavours and Aromas of the Comatose Strain
When you catch a whiff of Comatose, your nose will be tickled by an earthy and musky aroma, mixed with hints of pine and skunk. 
Picture it as a fragrant potpourri that makes you wanna roll up and puff away.
As for the taste, Comatose is like a cannabis chef's masterpiece – a complex blend of earthy and herbal flavours with a sweet and citrusy finish. 
The smoke goes down smoothly, like a velvet blanket wrapping around your lungs. 
Finally, on the exhale, you'll experience a mouthwatering explosion of tangy and sweet flavours that'll have you licking your lips in satisfaction.
What is the Blue Comatose Strain?
Looking for a new twist on your Comatose experience? 
That's where the Blue Comatose strain comes knocking, a hybrid that's a cross between the classic Blue Dream and the powerhouse Comatose. 
While it may share some DNA with its parent strain, Blue Comatose has a unique personality of its own.
For instance, on the inhale, you can expect a smooth and creamy smoke with a fruity undertone, while on the exhale, the earthy and musky flavours become more pronounced.
In terms of effects, the Blue Comatose strain can deliver a strong cerebral high along with a relaxing body buzz. It's often recommended for users looking to unwind and destress, as it can help ease anxiety, moderate cases of depression, and other mental health issues. 
Buy the Comatose Weed Strain Today from an Online Dispensary
Purchase the Comatose weed strain today and taste the finest and most effective buds! Buy canna from the best online weed dispensary in Canada, Chronic Farms.
Try mail order marijuana and get high! But first, check out these reviews.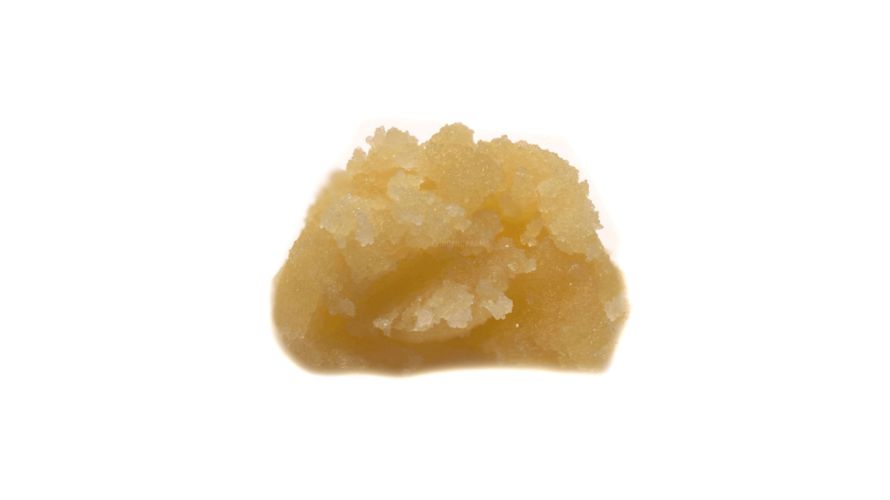 1. Blue Comatose – Caviar
The Blue Comatose – Caviar is a potent canna concentrate product that serves as an excellent alternative for potheads who can't get their hands on the original Comatose strain. 
It has a strong sedative effect that can make you feel like you're in a state of blissful relaxation.
As a quick reminder, cannabis caviar is a highly concentrated cannabis that is masterfully created by soaking buds in hash oil and coating them in kief. 
Users typically smoke or vaporize caviar which can provide relief for chronic pain, appetite loss, and stress. 
If you're on the lookout for a powerful and flavourful cannabis product to help with your medical condition or just want to get high, Blue Comatose – Caviar might be the perfect choice for you. 
Buy weed online like Blue Comatose – Caviar for only $9.99.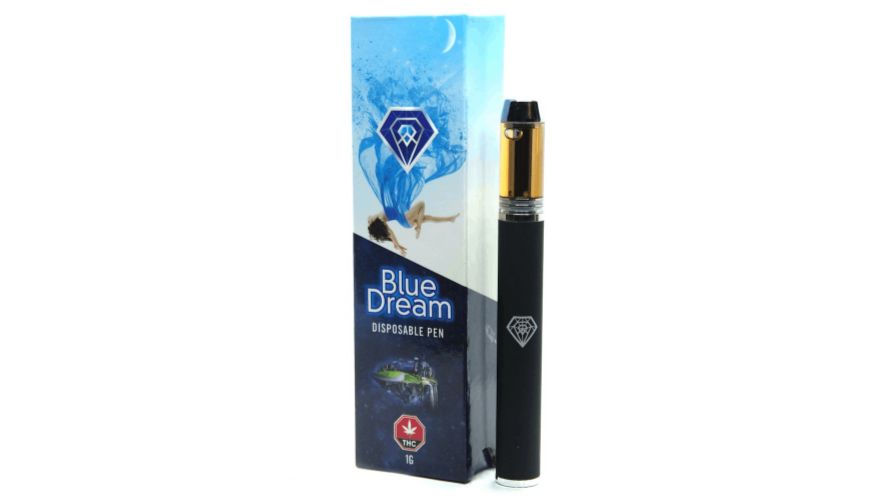 2. Diamond Concentrates – Blue Dream – Disposable Vape Pen
The Diamond Concentrates – Blue Dream – Disposable Pen is a great second option for users who want to experience similar flavours and effects as the Comatose strain. 
Blue Dream, a sativa-dominant hybrid, delivers a balanced and uplifting high that's perfect for daytime use.
This disposable pen is an affordable and easy-to-use option for consumers who want a hassle-free cannabis experience. 
With its fruity and berry-like flavour profile, the Blue Dream disposable pen is ideal for vapers with an insatiable sweet tooth. Buy weed online like the Diamond Concentrates – Blue Dream – Disposable Pen for just $39.99.
Buy Weed Online Now
Purchase the Comatose strain and many other premium-grade, inexpensive and safe cannabis products from Chronic Farms. Don't wait – place your order today and elevate your high to the next level!