3 Best Sativa Strains In Canada For Creativity & Focus
While shopping for weed online, it's possible you've come across the following strain groups; hybrid, indica, and best sativa strains. 
If you're very new in the cannabis industry, you may be left wondering; why should I care if a strain is a sativa or an indica? Are there any differences between these strains?
With so many marijuana strains, it may feel overwhelming to know where to start. 
Apart from worrying about THC and CBD concentrations, you still have to determine if to pick an indica or a sativa, as the two groups of strains have different effects and uses.
We want to make sure that you never feel stuck again when looking for the best weed strains to buy online in Canada.
In this blog, we'll focus on sativa strains, explain what they are, their characteristics/effects, the difference between sativa strains and indicas, as well as where to buy sativa strains online in Canada.
Explaining Sativa & Indica Dominant Hybrid Strains
Most modern strains that you will find online today are hybrids of sativas and indicas, and it's, therefore, very unlikely that you'll ever come across a "pure" sativa or "pure" indica strain.
So generally, what we call sativa strains refer to sativa-dominant hybrid strains, while indica strains refer to indica-dominant hybrid strains. 
What Are Sativa Strains?
Sativa plants are often described as tall (can grow taller than 12 feet), with thin, light green leaves. Sativas take longer to mature than indicas and have lower doses of CBD than indicas.
Sativa strains are believed to originate from warmer regions such as Southeast Asia and Central and South America. 
Sativa strains feature unique aromatic properties, and hence are also recognized for their earthly aroma.
However, perhaps what makes sativa strains stand out is their energizing effect on the body, making you feel elevated, motivated, and active. This makes the best sativa strains ideal for daytime use.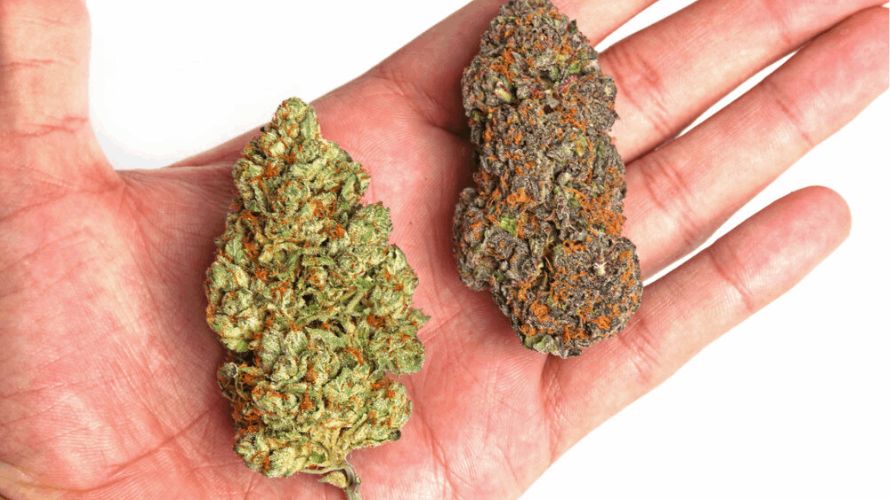 Difference Between Sativa Strains And Indica Strains
One of the main decisions that you have to make when buying weed online in Canada is whether to order indica or sativa strains.
While sativa strains are known to energize and elevate your feelings, indica strains are known to relax your body and mind. They are, therefore, suitable for a lazy afternoon spent indoors watching movies or listening to music.
According to French naturalist Jean-Baptiste Lamarck, who was the first person to make the distinction between sativa and indica in the 1700s, indica plants are shorter and have wider leaves compared to sativa strains. 
If you're just looking to buy weed from an online dispensary, the major distinction that you have to make between indica and sativa is to understand that while sativas will energize and motivate you, indicas are likely to leave you feeling relaxed and sleepy. 
If you suffer from conditions such as insomnia, buying indica strains online is the way to go.
What Are The Expected Effects Of Using Sativa Strains?
Now that we have a general overview of what sativa strains are, let's look at some of the benefits/effects of using them.
Sativa Strains Boost Your Creativity
Sativas are often said to cause head high, which can translate to bursts of creativity.
While some people claim to feel creative when using indicas, it's important to note that indicas are likely to make you feel lazy and sleepy. On the other hand, the best sativa strains will leave you feeling focused, motivated, and creative.
These characteristics make sativas the best strains for tasks that require problem-solving skills and thinking outside the box. 
Need help with a writing or painting project? Buy some sativa strains to get those creative juices flowing!
You Will Feel Motivated
One of the potential side effects of sativa strains is promoting feelings of paranoia. While this may be unpleasant, experienced weed users know how to manage these feelings, remaining motivated and focused instead. 
As one person puts it, when they use sativa strains, they end up feeling paranoid of becoming lazy and not getting work done. This "fear" encourages them to get out of their comfort zone and get on their feet, motivated to get work done.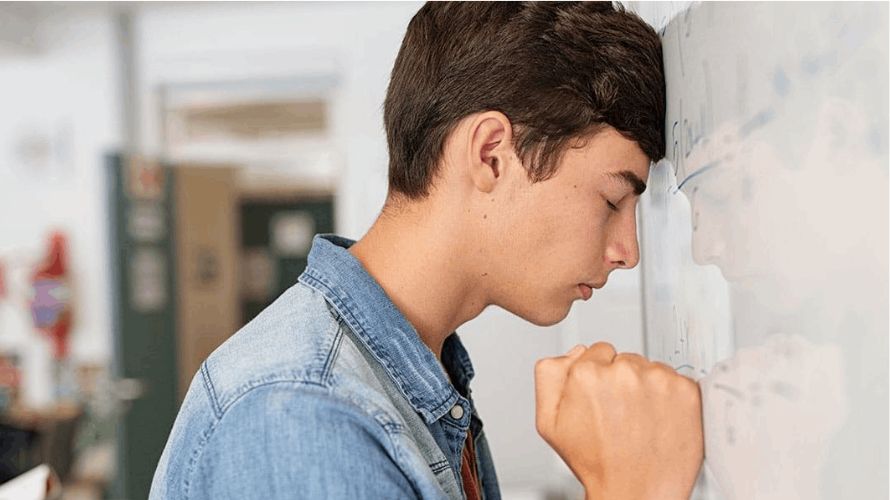 Natural Remedy For Anxiety
If you're one of those people who find it difficult to engage in conversations with other people, sorry for asking, but have you tried some sativa strains?
As mentioned, sativa strains have uplifting and euphoric effects that leaves you energized and in high spirits. 
The high from sativa strains takes you to another world, out of your comfort zone, making it easy for you to interact with new people, gain positive energy, go out for hikes, jogging, etc. These physical activities help keep anxiety feelings at bay even further.
Increased Appetite
While indicas can also boost appetite, sativa strains are the preferred choice for many. Maybe it's because sativas will at least keep you awake until the munchies kick in?
In a publication, the authors note that sativas' ability to promote appetite has been documented for many centuries. 
Remember to always keep a pack of healthy snacks handy when using weed.
May Help With Depression
Another potential medical benefit of best sativa strains is that they may help manage depression symptoms. 
People with depression are often sad, demotivated and struggle to find meaning in life and in activities that they previously loved. 
We've mentioned several times that sativa strains promote energy and mood, leaving you feeling euphoric. This motivation and excitement may help get the dull feeling out of your life.
However, if you suffer from adverse anxiety and paranoia, it's advisable that you go for strains that provide mild euphoria to avoid exacerbating the situation. 
Best Sativa Strains To Buy Online In Canada
Now that we know what sativa strains are and their uses, it's time to explore some of the best sativa weed strains and products that you can buy online in Canada.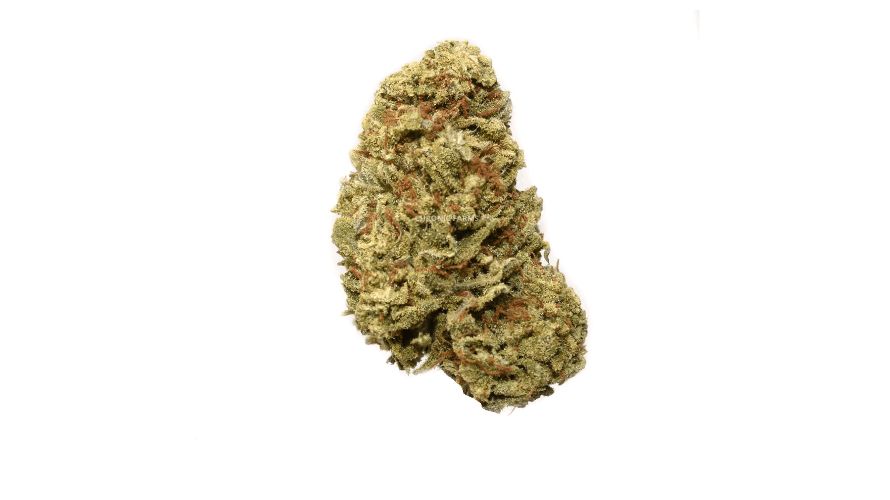 1. Jack Herer (AA)
Also known as "The Jack," "JH," "Premium Jack," or "Platinum Jack", Jack Herer is one of the best sativa strains that you can buy from our online weed dispensary.
This sativa dominant hybrid strain (80% sativa/20% indica) is a crossbreed of two classics; Northern Lights and Shiva Skunk. 
Like any other high-quality sativa strains, Jack Herer will energize and uplift you, making it ideal for a day you need that extra "lift me up".
With THC levels ranging between 15-24%, Jack Herer is best if you're trying to treat conditions such as chronic pain, stress, anxiety, depression or chronic fatigue.
Buy Jack Herer today from ChronicFarms.cc online store and enjoy its sweet and sour citrusy lemon flavour with a woody pine exhale.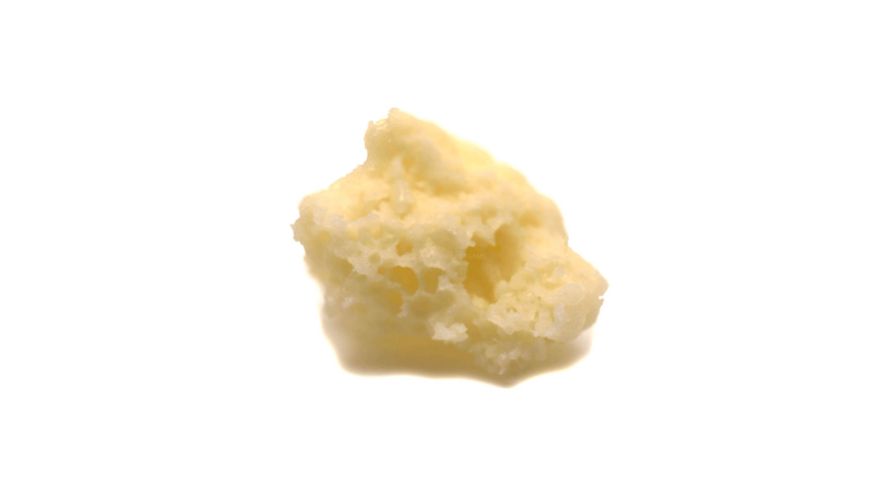 2. Sour Amnesia – Crumble
Another best sativa strain that you can buy online from Canada is Sour Amnesia.
This sativa dominant hybrid (85% sativa/15% indica) strain is a crossbreed of popular strains Sour Diesel and Amnesia strain. 
As soon as you open your package, you'll be hit by a sharp sour earth aroma with hints of citrusy diesel. People describe its taste as earthy floral diesel with a sharply sour aftertaste that intensifies upon exhale.
Because of its uplifting and energizing effect, Sour Amnesia has been found to be effective in managing conditions such as moderate cases of depression, chronic fatigue, ADHD, and chronic anxiety.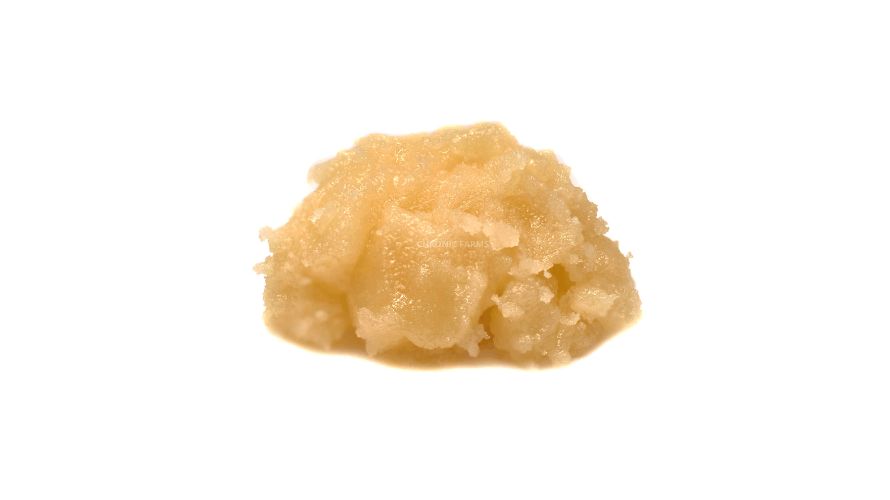 3. Durban Poison – Caviar
If you're looking for a pure best sativa strain, then our Durban Poison – Caviar is your best bet. 
Boasting of up to 24% THC, Durban Poison is one of the world's most powerful strains. Durban Poison will give you a strong, happy head high that's ideal for creativity and focus. 
If you're looking for a natural remedy for anxiety, depression, chronic pain, and nausea, we encourage you to order Durban Poison from the best weed online store in Canada.
Buy Best Sativa Strains From ChronicFarms.cc
Sativa strains are popular in Canada for their energizing and uplifting effects. Unlike indica strains that will relax and make you lazy, the best sativa strains in Canada will keep you focused and motivated, making them ideal for when you need to be creative.
If you're looking to buy high-quality sativa weed strains online in Canada, ChronicFarms.cc is an excellent online weed dispensary to check out.
Apart from sativa strains, we also have indica strains as well as a wide range of weed products such as marijuana edibles, vapes, oils, and topicals.
Order your favourite weed product today and we will deliver it to you anywhere in Canada!