The Battle of the Best: Buy My Weed Online vs. Chronic Farms
Buy My Weed Online (BMWO) or Chronic Farms? Which online weed dispensary is better in terms of overall quality, prices, customer service, and reliability? 
Get ready to dive deep into the exciting world of online weed shopping with our comprehensive guide on two of the most popular dispensaries out there – Buy My Weed Online and Chronic Farms.
Whether you're an experienced cannabis connoisseur or just starting your pot journey, buying your favourite products online has never been easier or more convenient.
But with so many options available, it can be a real challenge to decide which dispensary is the perfect fit for you. 
Fortunately, that's why we've put together this expert guide – to help you navigate through the ins and outs of buying weed online from these two top-notch dispensaries. 
From their exceptional product selection to unbeatable pricing, customer service, and shipping policies, we'll leave no stone unturned in our exploration of these dispensaries.
By the end of this detailed guide, you'll have a crystal-clear understanding of what sets Buy My Weed Online and Chronic Farms apart from each other. 
Furthermore, you'll be able to make an informed decision about which dispensary is the best choice for you and your unique needs. Keep reading for the rest.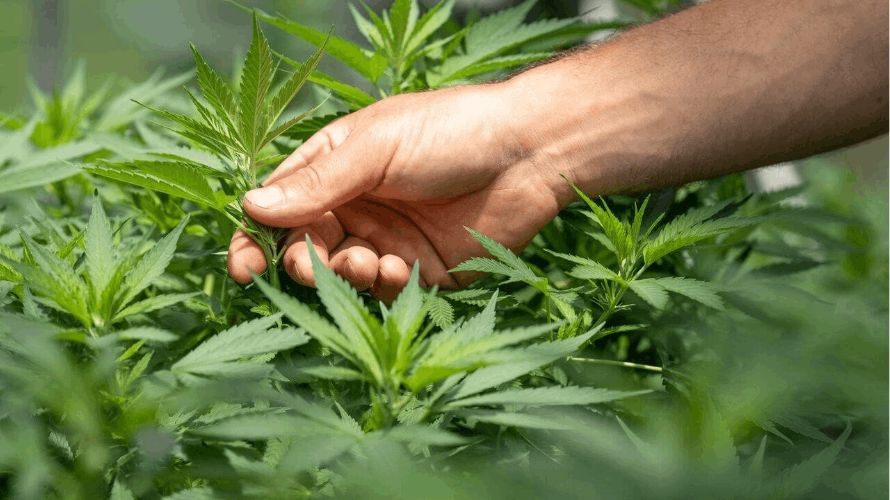 How to Buy Weed Online for the First Time?
Before analyzing Buy My Weed Online and Chronic Farms, it's important to know how to shop effectively. 
If you're a first-time buyer looking to order weed online, there are a few things you should keep in mind before taking the plunge. 
The question is, what are some signs of a reliable online weed dispensary?
Check out these tips to help you choose a reliable and trustworthy online dispensary every time:
Choose a dispensary with an impressive selection of products, including classic strains, delicious edibles (such as gummies, baked goods, and syrups), and concentrates (like budder such as

Cherry Kush – Budder

, crumble, and kief).

Look for responsive and friendly customer service to help you resolve any issues that may arise in a timely manner.

Ensure a reliable overall experience, from the quality of the product to the ease of ordering and the reliability of shipping.

Consider pricing and look for an online weed dispensary that offers competitive prices, lots of sales and discounts, and other special promotions like bundle deals.

Opt for a user-friendly website to make your shopping experience enjoyable and stress-free.

Prioritize fast shipping to get your order to you as quickly as possible (find out whether the online dispensary offers fast and safe mail order marijuana!).
Remember, it's essential to purchase your weed from a reputable and safe source to ensure that you're getting quality products that are delicious, potent, and effective. 
By keeping these factors in mind, you can make your first-time buying experience a positive one.
Now you are equipped with basic knowledge to buy weed online wisely. 
In the sections below, we've provided you with an overview of the features of both dispensaries, Buy My Weed Online and Chronic Farms.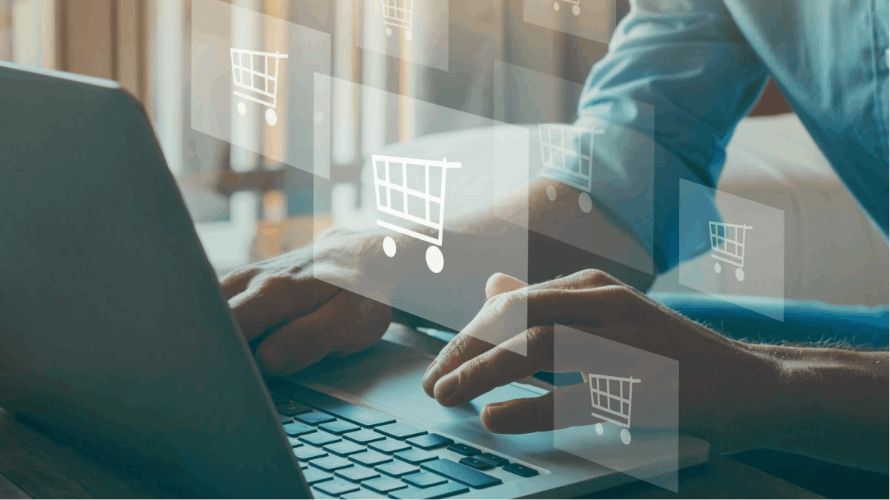 Buy My Weed Online vs Chronic Farms: The Ultimate Showdown
Buy My Weed Online (BMWO) is a popular online dispensary based in Canada that offers a wide variety of high-quality cannabis products to its customers. 
From dry herbs to mouth-watering edibles, concentrates, and much more, BMWO is a one-stop shop for all your weed needs.
What sets Buy My Weed Online apart from other online dispensaries is the commitment to providing customers with the best possible experience. 
All weed products are sourced from trusted and reputable growers, ensuring that every purchase is of the highest quality. Additionally, this online weed dispensary offers discreet shipping, ensuring that your order arrives at your doorstep safely and securely.
However, while Buy My Weed Online is an excellent choice for purchasing cannabis products, it's not the only reputable online dispensary out there. 
Chronic Farms is another highly regarded online dispensary based in Canada that offers a wide range of high-quality cannabis products for an unbeatable price.
Also, Chronic Farms takes pride in offering some of the most unique and exotic canna strains available. 
All products offered by Chronic Farms are carefully selected and curated by a team of experts, ensuring that only the best makes it onto the shelves. 
From top-shelf weed flowers to monstrously powerful concentrates and irresistible edibles, Chronic Farms has something to suit every stoner!
But, is Chronic Farms a better dispensary to buy weed online?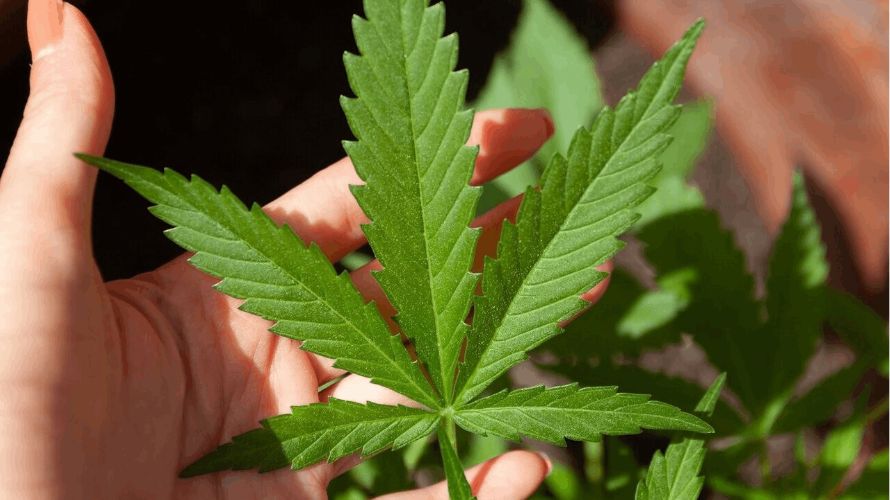 How Buy My Weed Online and Chronic Farms Compare
Let's take a closer look at how Buy My Weed Online and Chronic Farms compare. 
If you are on the lookout for top-tier online dispensaries in Canada that offers high-quality cannabis products and excellent customer service, Buy My Weed Online and Chronic Farms are safe choices.
These two highly reputable dispensaries have a lot in common, including:
High-grade products sourced from reliable growers

Fast and reliable shipping through Canada Post

Non-stop customer support

A broad range of categories to choose from

Plenty of discounts

Educational content on their blog (for instance, at Chronic Farms, find answers to questions like "

what are trichomes

?", and more)

Beginner-friendly websites that make browsing and purchasing products a breeze
But while these dispensaries share many similarities, there are some key differences to keep in mind. 
For example, Chronic Farms sets itself apart with its commitment to offering unique and legendary cannabis strains.
Also, the team of experts at Chronic Farms makes sure that you get only the highest-grade, most flavoursome, and most effective cannabis products.
In contrast, Buy My Weed Online focuses on offering a more traditional selection of exclusive weed products with a focus on quality over quantity.
Another key difference between these dispensaries is the level of personalization and customer service provided. 
While both offer excellent customer support, Chronic Farms goes above and beyond to provide a personalized experience. 
Namely, Chronic Farms takes the time to get to know customers, offering personalized recommendations, and delivering a level of customer service that is hard to find elsewhere. 
Buy My Weed Online, while offering excellent customer service, may not be as tailored to individual customers' needs.
Finally, while both dispensaries offer discounts and promotions, the types and frequency of these promotions can differ. 
For example, Chronic Farms may offer discounts on new and seasonal products, while Buy My Weed Online may offer discounts on specific product categories.
As you can see, both Buy My Weed Online and Chronic Farms are excellent dispensaries. 
However, if you're looking for unique and high-quality products, personalized customer service, and top-shelf weed, Chronic Farms is the clear choice.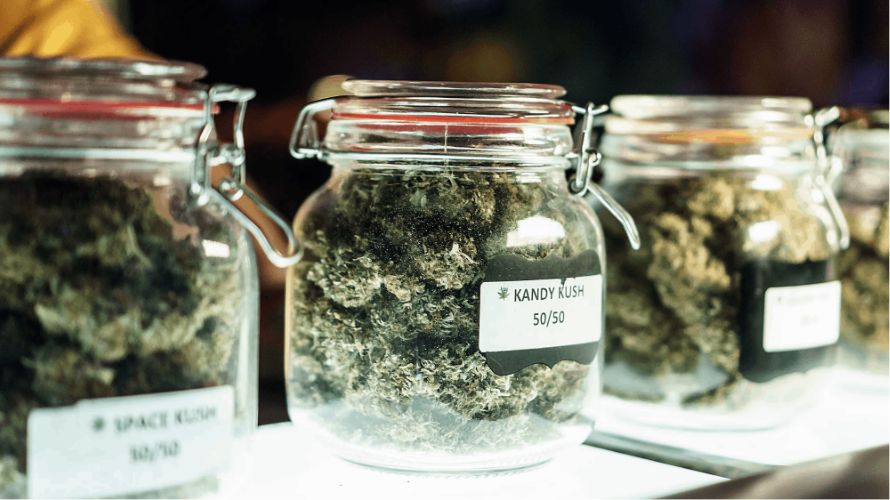 Chronic Farms: Benefits to Consider
Chronic Farms is a must-visit online dispensary for those looking for top-tier weed products in Canada. Take a glance at these top three reasons why you should buy weed online from Chronic Farms:
It's a reputable dispensary

: Chronic Farms has established a stellar reputation in the cannabis community, thanks to high-quality products and exceptional customer service. 
For instance, you can grab products such as top-shelf weed like Death Bubba AAAA+.
With countless satisfied customer reviews, you can trust that you are getting premium cannabis products when you buy from this online weed dispensary.
Buy weed online and find what you need every time

: Chronic Farms is hands-down the best place to buy weed online in Canada. 
This online dispensary offers a wide range of canna products at affordable prices, so you can save money while getting the best quality products. 
Also, this online weed dispensary offers some of the most potent cannabis strains for cheap.
Shipping is fast and discreet

: When you order from Chronic Farms, you can expect fast and discreet shipping right to your doorstep. 
The packaging is carefully crafted to ensure your mail order marijuana arrives safely and discreetly. You won't have to worry about any nosy neighbours or delivery drivers knowing what's inside.
Judging by these benefits, Chronic Farms is a reputable online dispensary that offers premium cannabis products, excellent customer service, affordable prices, and fast and discreet shipping. 
Be sure to check out this online weed dispensary if you're looking for top-quality cannabis products in Canada.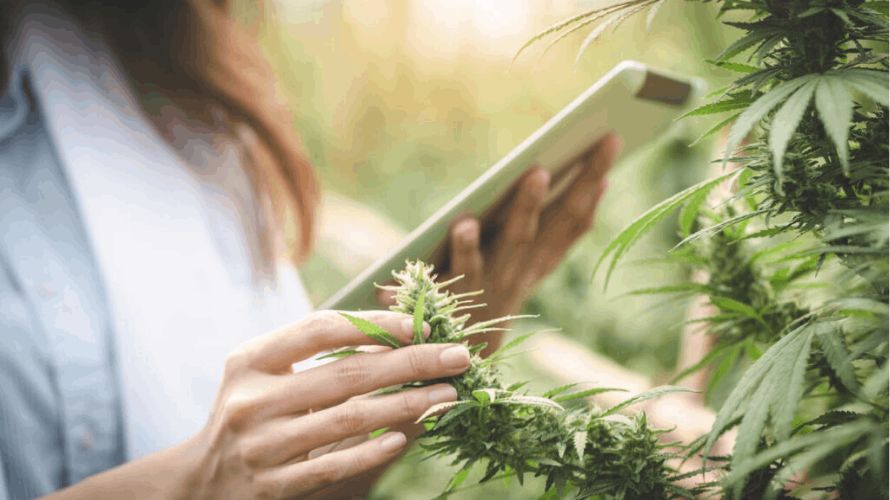 Buy My Weed Online vs Chronic Farms: The Final Verdict
In summary, both Buy My Weed Online and Chronic Farms have something unique to provide to customers. Both dispensaries offer excellent products, great prices, and customer service that is second to none.
But if you're a true cannabis connoisseur, you'll want to choose Chronic Farms for its impressive selection of legendary and mythical strains. 
Additionally, thanks to the expert team that ensures you get only the highest-grade and most effective weed, Chronic Farms is the place to go for buyers looking to discover something truly unique. 
Last but not least, with plenty of discounts and deals, you won't have to break the bank to get your hands on the best cannabis products out there.
No matter which dispensary you choose, you can trust that you'll receive top-quality products and customer service. 
Nevertheless, for customers looking for a truly special and once-in-a-lifetime experience, Chronic Farms is the clear winner. 
Purchase weed from Chronic Farms and find out for yourself why this dispensary is quickly becoming the go-to place for all cannabis needs.
Buy Weed Online Today
As mentioned, Buy My Weed Online is a highly-rated dispensary to get cannabis from. Order weed online and you will quickly find out that this is true!
That said, if you are on the hunt for the best alternative, Chronic Farms is the perfect choice! Buy weed online today and find out why Chronic Farms is the best dispensary in Canada.