Top 5 Reasons Why You Should Buy BC Weed Online From Our Dispensary
Are you looking to buy BC weed online? If the answer is yes, then you have come to the right place. British Columbia has a long history with cannabis. 
Even before legalization, BC was one province in Canada where the recreational cultivation of weed was well tolerated compared to the rest of the country.
It, therefore, makes sense that the province has some of the best strains, and BC weed is the most sought-after online.  
The region produces some of the country's best cannabis due to the ideal growing climate, abundant water supply, sunshine, and inexpensive power.
Before legalization, the region was an attractive weed-growing area due to the numerous hills and forests that made stealth cannabis growing possible. 
BC weed is now available in numerous physical and online weed dispensaries. 
However, we recommend getting your weed from reputable online marijuana dispensaries like Chronic Farms to ensure the quality, safety and effectiveness of the product.
If you are looking to buy weed online in BC, visit our online pot store, choose your ideal product from our wide range of strains and products, and we will ship it to your doorstep anywhere in Canada. 
In this post, we tell you about BC weed and where to buy it online in Canada. Read on!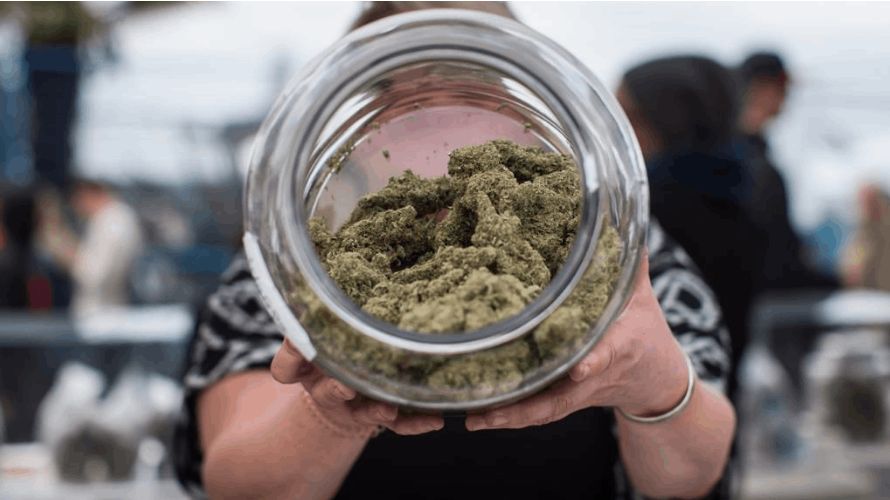 What Is BC Weed Online?
"BC weed" is a term used to refer to cannabis grown in British Columbia, Canada. "BC weed online" refers to buying BC cannabis online from British Columbia mail-order marijuana dispensaries.
The Canadian province of British Columbia has a reputation for growing high-quality weed, and there's a long list of strains originating from the region to prove it. 
However, other areas produce cannabis too, so what makes BC weed so popular?
As mentioned above, the BC region has just the right climate for weed to flourish. There is enough rainfall and sunshine, and the long springs and summers support outdoor growing. 
The lands are also fertile, so the crops yield high-quality nugs with desirable attributes, including potency.
Since BC was more cannabis-friendly and the forested terrain allowed for stealth growing pre-legalization, the region also has some of the most experienced growers and breeders, who, through decades of trial and error with the plant, have perfected the art of cannabis cultivation. 
As such, many cannabis enthusiasts in Canada prefer to buy BC weed online as it's of better quality. Cannabis strains that originated in BC also tend to have unique flavour profiles and high potencies, which appeal to consumers looking for premium products. 
But what are some of the best strains, and where do you buy weed online in BC?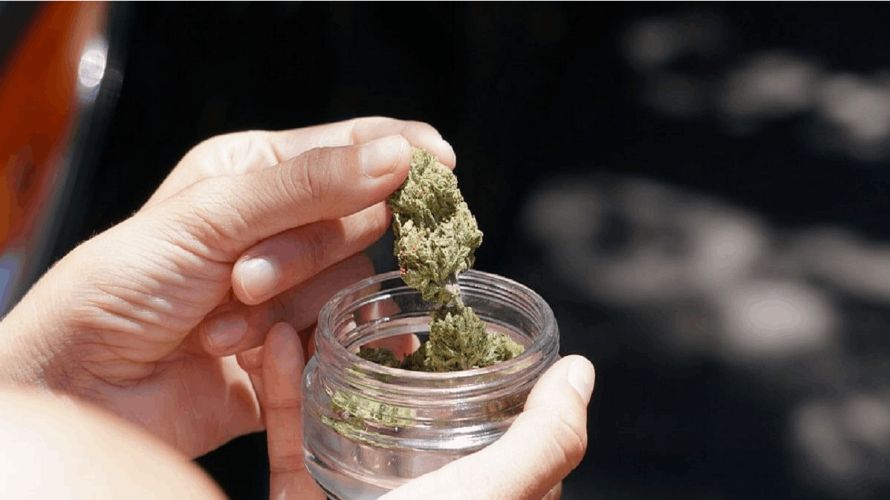 Why Should You Buy Weed Online In Canada?
Cannabis is now easily accessible in Canada. You can find it in your local retail dispensaries or through mail-order marijuana dispensaries. 
However, buying weed online has more benefits than buying it from a local brick-and-mortar store. Here are some of the reasons why you should buy BC weed online.
Convenience 
Nothing beats online weed stores when it comes to convenience. Buying weed online allows you to shop from the comfort of your home. All you need is a device that can connect to the internet and an internet connection; voila! You have access to thousands of strains and products that you can get shipped straight to your doorstep.
You don't have to visit a dispensary physically. This means you won't have to travel to one, no traffic jams or standing in lines. You are only a  few clicks away from your favourite weed strain. Buy weed online at Chronic Farms today, and we'll ship to you anywhere in Canada.
Wide Variety of BC Strains
Hundreds, if not thousands of weed strains are currently available on the market. 
However, local dispensaries only stock what sells. So if your favourite BC weed strain is not popular in your area, then it's highly unlikely that the dispensary will stock it. 
But worry not; online dispensaries have the widest selections of strains, and they are available at the click of a few buttons.
Online dispensaries have wider varieties of strains available at all times than physical dispensaries. 
Whether you are looking for rare strains such as the Mike Tyson strain, Classics such as Girl Scout Cookies or the legends such as OG Kush, you can find them online at Canada's leading dispensary, Chronic Farms.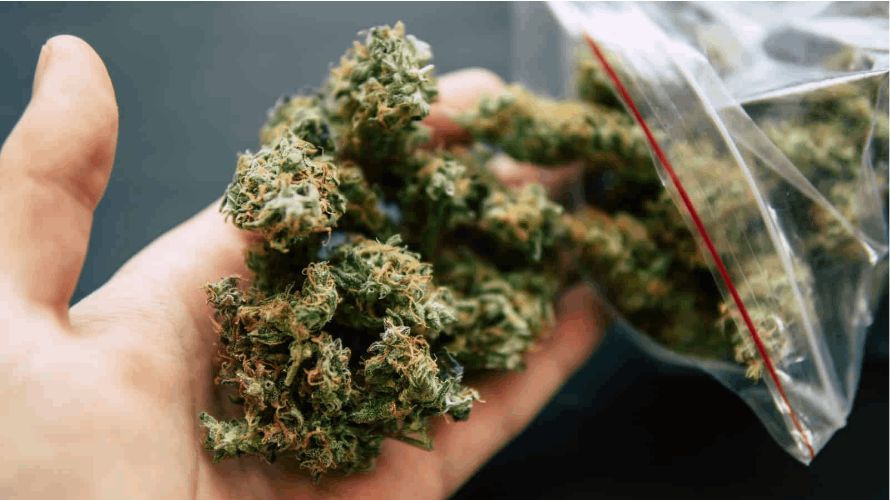 Highest Quality and Potency
BC weed is known for its high quality and potency. Our cannabis products are made from weed grown by reputable producers in British Columbia who observe the best farming practices to ensure the products meet our high-quality standards.
The products are then tested rigorously before they can be put on our website. 
We test for the quality of the products, safety and effectiveness to ensure we are selling you only the best BC weed online. 
Flower products are also graded from AA to AAAA, so you know what you are paying for.
Wide Selection of Weed Products
Most Canadians still prefer the old-school way of using cannabis – smoking. 
However, if you are not a fan of smoking, there are numerous other cannabis delivery systems, including inhalation – smoking, vaping and dabbing, edibles, and tinctures.
At Chronic Farms, we offer a wide range of products to ensure there's something for everyone. Whether you prefer dabbing, sublingual application or eating cannabis, we have a product for you. 
Chronic Farms offers edibles, vapes, cannabis concentrates and flower for smoking.
We have a wide range of vapes, from disposable pens to reusable ones. 
We also have various cannabis concentrates, including shatter, crumble, caviar, moon rocks, THC distillate and edibles such as the delicious THC gummies, weed brownies and even chocolate bars.
We have a weed product for everyone.
Lowest Prices for Premium Quality Weed
Buying weed online in Canada ensures you get the best deals possible without compromising quality. 
Online weed dispensaries have lower overhead costs than physical dispensaries, which means they are able to share the savings with the customer.
Buying weed online also saves you time and money as there are no travelling costs – no fuel needed to drive to the store, parking charges etc. so you save more. 
At Chronic Farms, we also have sales, deals, offers and incredible discounts on specific products each week!
Order weed online at Chronic Farms online dispensary and enjoy high-quality weed at the lowest prices in the market.
Best BC Weed To Buy Online In Canada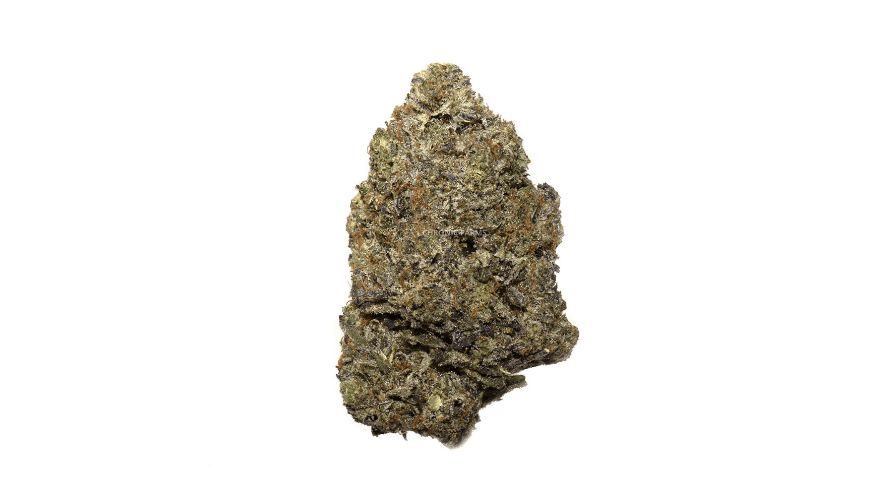 1. Rockstar (AAAA+ Flower)
Rockstar is a superstar indica dominant hybrid strain developed in the BC region. 
Rockstar, not to be confused with its close relative Rockstar OG, was created through a cross between two cannabis powerhouses, Rock Bud and Sensi Star.
Rockstar is popular among cannabis enthusiasts who buy weed online for its powerful high that won't leave you sedated like most indica-heavy hybrids. 
Rockstar's high starts with a cerebral head rush that leaves the consumer elevated, motivated and active.
As the high develops, the soothing body high starts creeping in, relaxing every muscle and soothing any aches and pains, and before you notice, you are helplessly couch-locked in a state of pure bliss. Looking to enjoy the effects of this BC bud? 
Order Rockstar AAAA+ flower online at Chronic Farms today.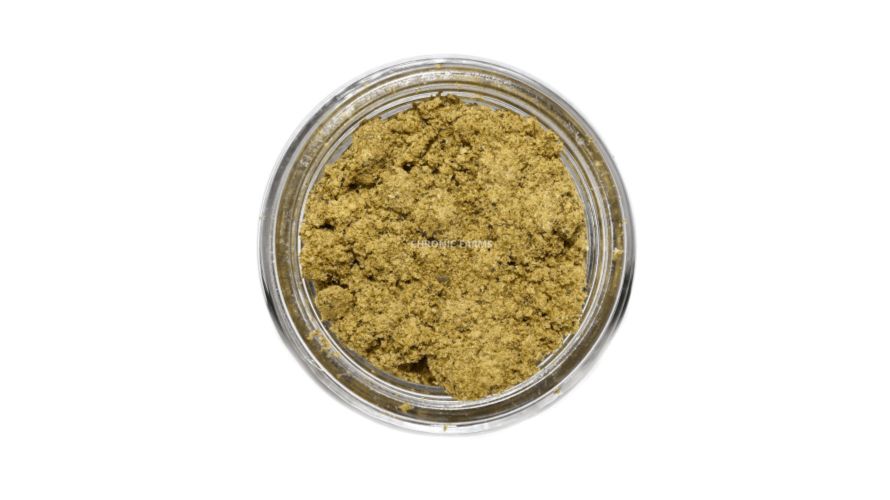 2. Island Sweet Skunk – Kief
Island Sweet Skunk is an award-winning strain from Vancouver Island in British Columbia. This sativa dominant strain is a cross between Sweet Skunk, Skunk #1, and an unknown sativa.
This strain smells and tastes as its name implies – sweet and skunky but with some tropical hints. This strain is potent, with the THC levels testing at between 19 and 25% and a cerebral high packing a major mood boost.
Do you want to enjoy the energetic heady high of this Canadian original strain? 
Buy weed online today at Chronic Farms and enjoy this premium Island Sweet Skunk kief and more strains at the lowest prices, guaranteed.
3. Strawberry Cough AAAA Flower
Strawberry Cough is a world-famous sativa dominant strain known for its super delicious flavour, head-spinning high and delightful aroma. 
This strain results from a cross between the classic Haze and Strawberry Fields.
This strain is known for its delicious strawberry flavour with a punch of spicy pepper on the exhale that will leave you coughing. 
It's also very potent, with the THC levels reaching up to 6%. Looking to enjoy the head-spinning effects of Strawberry Cough?
Buy weed online and enjoy incredible discounts, premium products and Canada-wide shipping.
Where To Buy BC Weed Online In Canada
Looking for the best BC weed Online? Chronic Farms is the leading mail-order marijuana dispensary in Canada, known for premium products at the lowest prices in the market. 
We have a wide selection of BC weed products, including cannabis concentrates, flower, edibles and vapes. We also offer competitive pricing on high-quality products and fast Canada-wide shipping. 
Buy weed online today and enjoy high-quality BC weed today.