Get Your Daily Dose of THC with Gummies: A Comprehensive Guide
It's known that eating edible cannabis produces a much stronger effect than smoking or vaping because it is more easily processed in the liver. 
Consuming 100mg THC gummies can have several effects on the user depending on the user's sensitivity to the use of this cannabis product.
At 100mg THC gummies, some people will still be relaxed while others might have mild psychoactive effects like heightened creativity, increased appetite, reduced anxiety, etc. 
At the same time, it is always advised to start with a low dose of THC consumption before taking higher doses and safety measures like avoiding driving or working on machinery. 
The sweet spot age for taking THC gummies is best at 19-65 or 19-65. 
Consumers all over Canada can get 100mg THC gummies from the legacy cannabis market and have them delivered by mail order marijuana.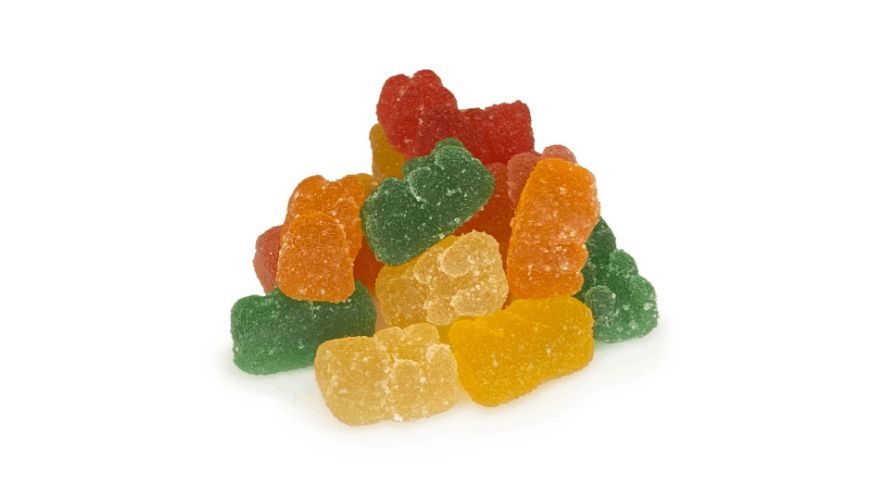 How Long Does it Take Before 100mg THC Gummies Take Effects?
The average time for THC to take effect is between 30 minutes to 1 hour before a 100mg THC gummy begins to affect the user. 
This timing is just an estimated time that it takes before it hits. However, this time range is also influenced by weight, sensitivity level, and individual metabolism rate. 
Compared to the time it takes for smoking cheap weed to take effect, gummies take a longer time, and this is because THC would, first of all, undergo processing in the liver before it starts working. 
Also, the effects of THC gummies last long in the body because of the metabolism process in the liver. Usually, the effects would last up to 8 hours or more.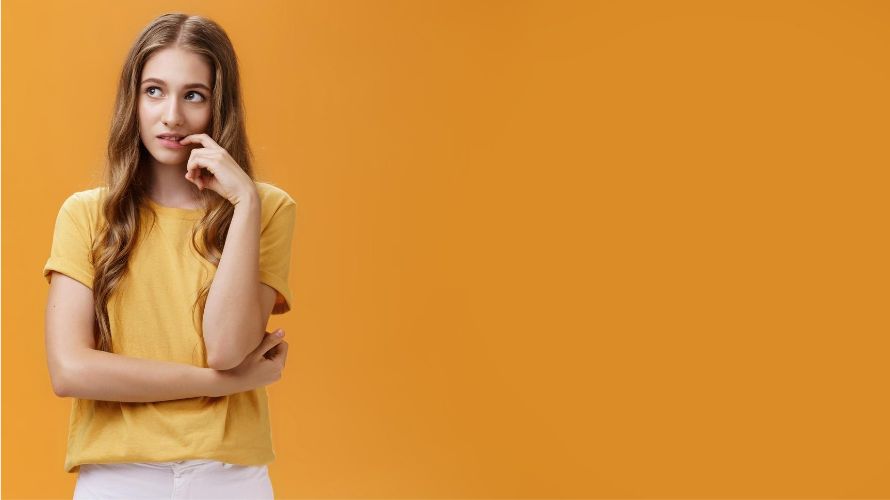 How Much Do THC Gummies Cost?
Pricing for 100mg THC gummies depends on the online dispensary, but be sure to get a good price from us at ChronicFarms online weed dispensary store. 
Each pack of our Pineapple gummy bears and strawberry gummy bears for $11.69 and sour peach gummies cost $13.49, and you earn points when you buy. 
For buyers who want to buy weed online, we have 100 mg THC gummies for sale all over Canada. All you need to do is to reach our pot store to place your order.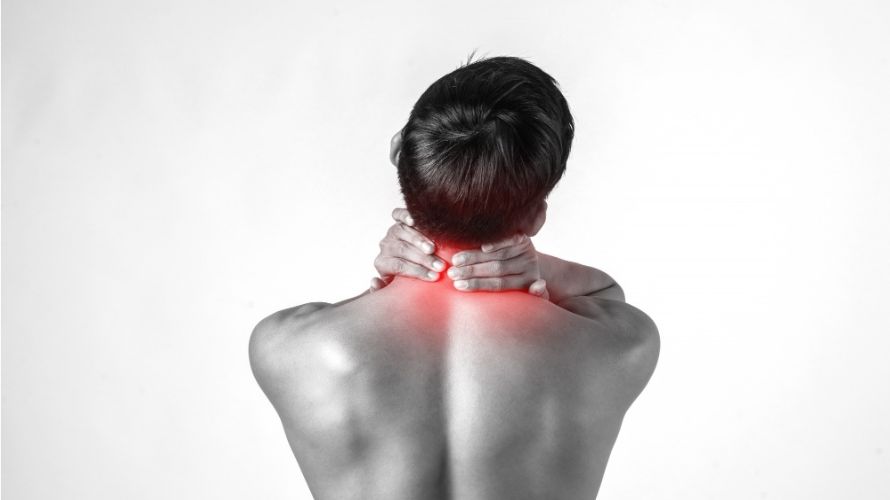 Effects of 100mg THC Gummies
100mg THC gummies work well on a high level. Suppose you treat some health conditions like pains, nausea, anxiety, etc. 
It is often advised to start with the intake of a smaller quantity of THC-edible gummy bears and gummies to know your tolerance level before consuming more. 
You can start with as little as 5-10 mg, then check how you react to it before increasing the dosage. 
Consuming 100mg THC gummies is suitable for people who are used to taking other cannabis products like chocolates, cookies, and mints. 
However, if you are a newbie to taking THC, 100g might be a little too much. 
For people who take THC regularly, 100 mg THC will give you a high for about 2 hours, but if cannabis is not your thing, taking an amount of 100mg will keep you high even till the following day.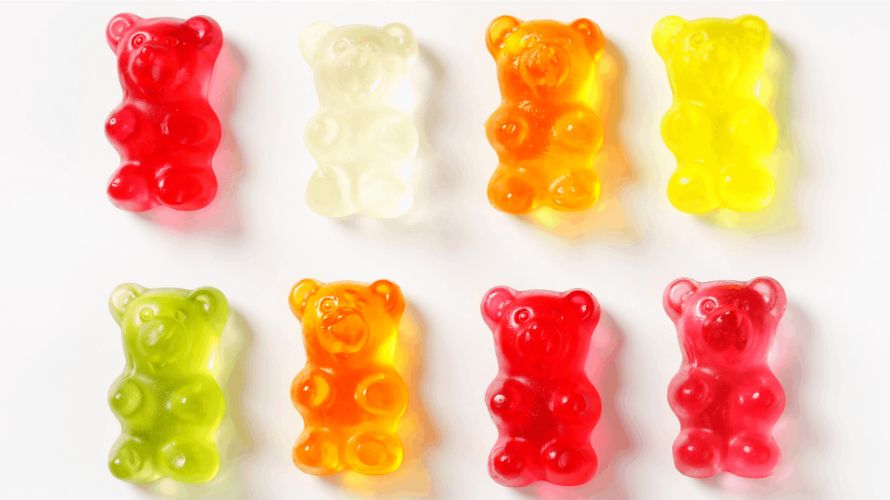 100mg THC Gummies Bear
Purchase the most amazing-tasting THC gummies at ChronicFarms. Our 100 mg THC Gummies bear for sale is made with the best THC distillate. 
At our online dispensary, we have the most amazing 100 mg THC gummies for sale. 
Each bag contains ten 10 mg pieces. Your satisfaction is our priority, and that is why we have packaged our product to suit your need for relaxation, pain relief, and feelings of ecstasy. 
Why You Should Take ChronicFarms THC Gummies to Sleep Better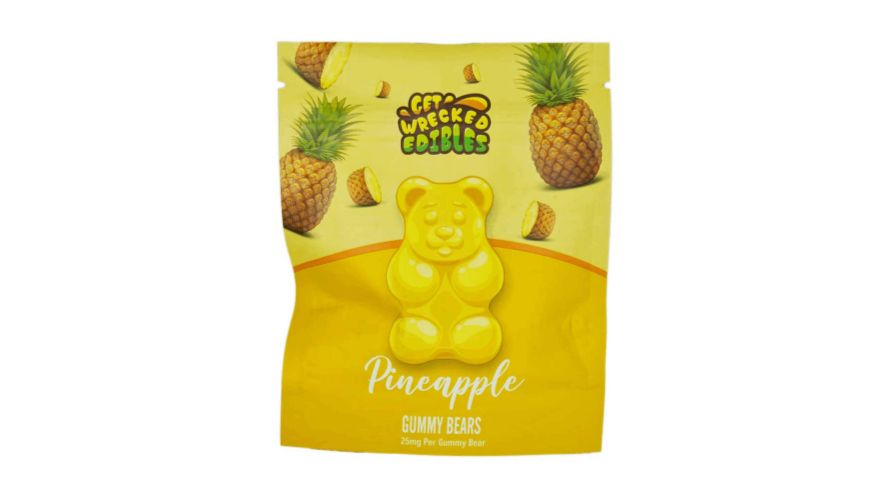 1. Pineapple Gummy Bears
Enjoy the Amazing taste of ChronicFarms Pineapple Gummy bears with friends. 
This gummy bear is what you need for a happy mouth. If you have a hard time sleeping, THC will help you out. Many people have used this supplement to help them fall asleep 
These gummies often contain THC and CBD, which combines to handle chronic conditions that interfere with your sleep. Consuming THC gummy bears before going to bed acts as a sedative  
For a relaxing and comfortable sleep, treat yourself with ChronicFarms Strawberry Gummy bears!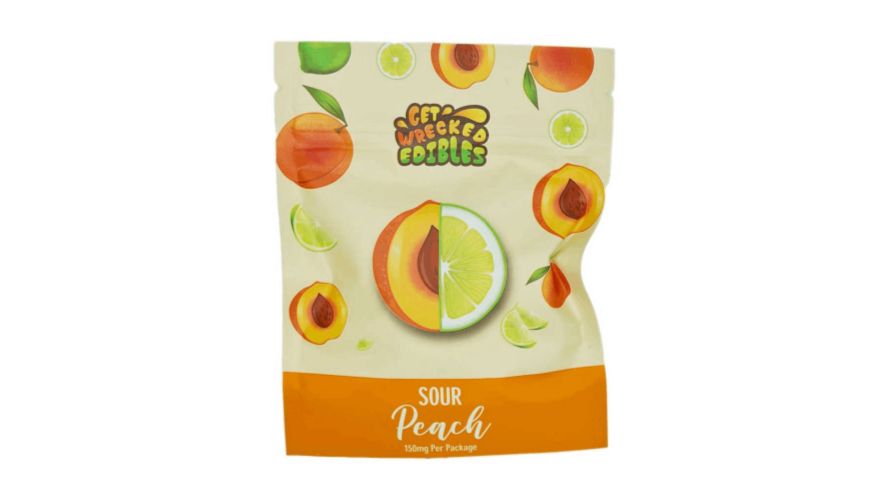 2. Sour Peach Gummies 
Get all the taste of peach juiciness with sour peach gummies that will fill your heart with happiness. Taking a sour gummy will put you in that happy mood and take all the anxiety and edgy feeling off.
This gummy is the best choice for you because it's not only yummy in your mouth, it helps reduce stress and anxiety, and improves sleep. 
Our gummies are made from natural ingredients with high-quality THC distillate. You can take them in batches of 25mg each before increasing the dosage.
A sour peach gummy a day keeps stress far away from you and helps you sleep comfortably!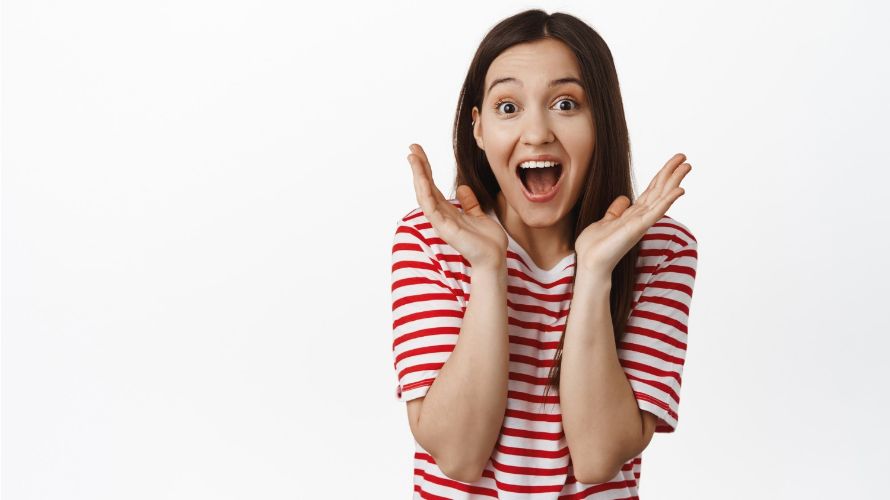 100 mg THC Gummies for Sale
If you are in Canada and you are looking for the tastiest and most well-made cheap weed to buy, we are a reliable pot store in Canada you can trust. 
We offer delicious 100 mg THC gummies for sale that will give you a lasting euphoric feeling. Our shop is located in Vancouver, BC, Canada, but we supply all over Canada. 
At our weed store, you can find our selection of different THC gummies with different flavours. 
To get yours, place an order online or via our mail-order marijuana and have your products delivered to you in the comfort of your home.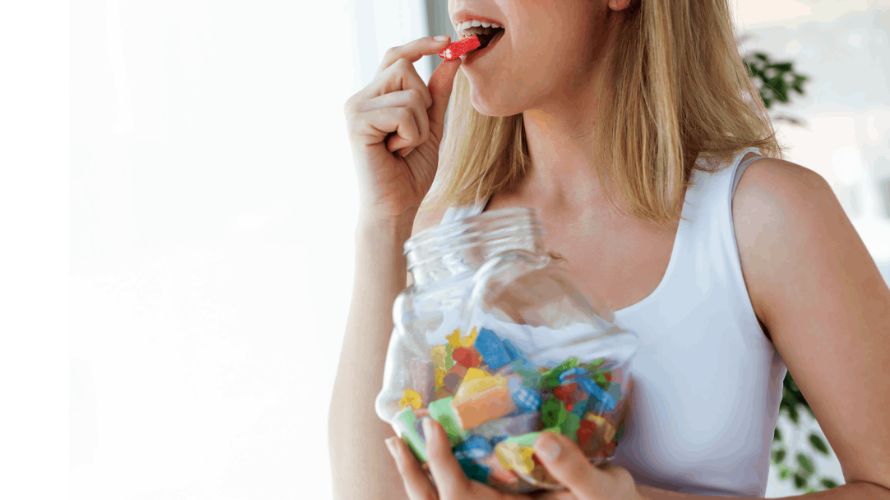 The Safest Way to Dose 100mg THC Gummies for the First Time
Taking a 100mg dose of THC for the first time, you need to understand that quantity is quite a lot, and you need to know how to take it with safety measures. 
If you are taking 100mg of THC for the first time, here are some of the safest ways to go about it. 
Know the Dose You Are Consuming
As earlier stated, 100mg THC is quite a lot to take but not unachievable. While it might be a little too much for some, for others, it's pretty okay. 
If you have established that you can take it, you can start by taking 10mg intervals until you get the total dose. 
This is a safe way to go so that you can know if you can handle this dose. It's always advised to go slow, watch for a reaction and continue. 
If you are a newbie to cannabis or you haven't had it in months, this is the best way to start.
You probably have heard that the standard space between THC doses is to wait 2 hours before the next dose, which is commendable. 
However, it doesn't always work all the time because a user who has a very low tolerance level might not get along with it due to the closeness of the doses. 
It is recommended to wait for at least 24 hours to allow time for the THC to clear in your system so you can know what your starter dose quantity is. 
Take THC Gummies in a Comfortable Environment
Taking weed can produce some unpredictable behaviour even for someone who is experienced in using it. Ensure you are in a convenient place when taking a high dose of 100mg THC gummies.
Don't overreact, and start calm as you take your gummies. You can distract yourself by getting busy playing games, watching a movie, or listening to music to keep your mind occupied.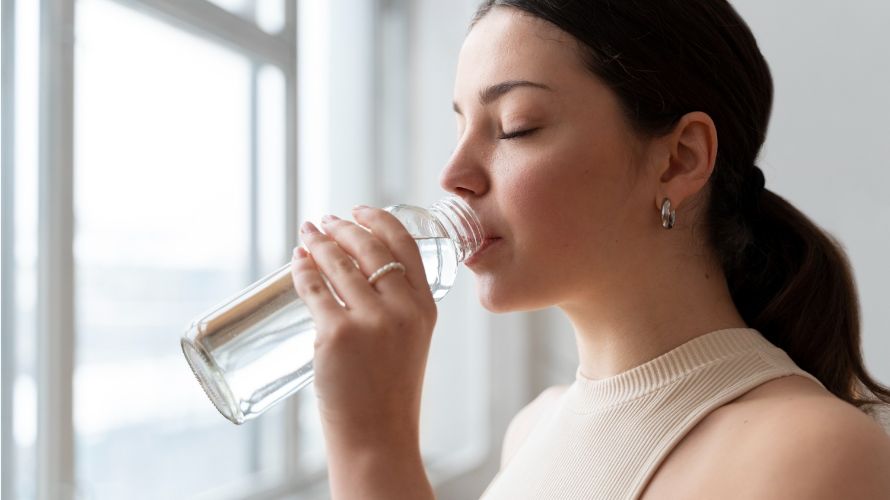 One common experience of people who take cannabis is that they usually experience dry mouth. There is an increased desire to drink more water, so you should always have water handy. 
Having a dry mouth is something that is associated with taking marijuana, and the feeling of being thirsty is a sign that you need water. This does not suggest dehydration. 
It's only a need that shows the mouth is dry hence the need to take water. 
Taking water is the best way to stay hydrated whether you are taking cannabis or not. It's proven that water helps to boost the rate of digestion in the body. 
Eat a Meal Taking THC Gummies
Never try to take THC products, whether 100 mg THC gummy bears, on an empty stomach. It is advised to have a meal first before taking any cannabis product. 
The reason is that cannabis edibles process much faster on an empty stomach than when an individual has taken a meal. 
Some persons might develop stomach pains and uncomfortable sensations after taking THC gummies, not to talk of 100mg THC gummies. 
Also, avoid foods rich in fats as they can facilitate the absorption of cannabidiol resulting in faster processing. 
If, for any reason, you want to take a 100 mg THC gummy bear on an empty stomach, bring them in lower amounts instead. 
Never Take Gummies and Alcohol
Combining alcohol and gummies is not ideal, as alcohol causes dehydration, and you stand the risk of having a bad trip. Alcohol is also known to release more concentration of THC in the bloodstream. 
These two substances are not complementary, and alcohol has never worked well with weed. 
If you keep taking alcohol and THC together, your body gets so used to it that you might be unable to differentiate between their impacts which will affect dosing. 
Bad trips are everyday experiences of using Cannabis edibles, and taking 100mg edible gummy bears might trigger one. 
When you experience one, do not panic. Stay calm and try to breathe in and out.
Also, you can take water to help with the digestion process. It would assist in clearing off the bad trip. 
Even though a high intake of marijuana can cause a psychoactive high, it doesn't kill anyone, so ensure you don't panic if you have a bad trip!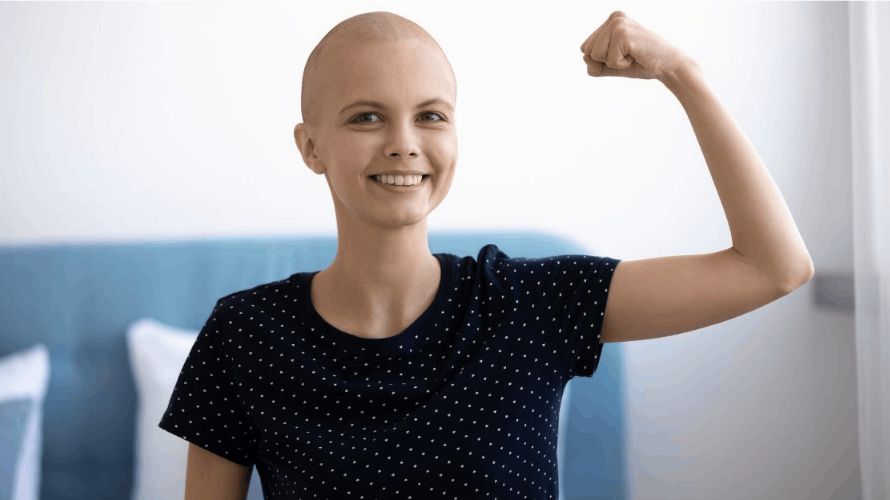 Who are 100mg of THC Gummies Ideal For?
THC gummies are usually of various doses you can find in the market. 
100mg THC is the strongest 100mg edible gummy bear and is mainly used by consumers who have experience using THC products and have adapted to THC chemicals. 
100 mg THC gummies for sale at our online dispensary in Canada are ideal for the following types of people
High-tolerance THC consumers

Individuals battling Inflammation

Cancer patients

Individuals with chronic pains and anxiety.

People who experience

menstrual pain

Individuals dealing with insomnia
Conclusion
Consuming 100mg  THC gummies, though considered too high, depends on the user's experience level. 
If you have been experimenting with other cannabis products or smoking cannabis, the 100 mg THC gummy bear will not affect you. 
However, for someone who has no experience, 100mg of THC is a lot. 
So, if you're planning to dose 100mg of THC gummies, you must take all the necessary safety measures to have a good time taking your weed.
If you are looking for an online weed dispensary to order from in the legacy market, you can buy weed online from our weed store, where you can find our selection of different THC gummies with different flavours, all for your enjoyment. 
To place an order, please reach us on our pot store email or call us, and we will deliver promptly.