Your Guide to Using THC Distillate
A THC distillate is the marriage of purity and potency. 
A distillate is made through state-of-the-art THC distillation and extraction methods for cannabis connoisseurs craving a high-end marijuana experience.
By the end of this blog, you will know all the fundamentals of distilling THC, its benefits, how to use THC distillate, and the nuts and bolts of a THC distillate syringe.
After reading, head to Chronic Farms to mail order top-quality THC distillate syringe products. It is a top-of-the-line pot store in Canada to get premium and cheap weed products securely. 
Let's start with the basics.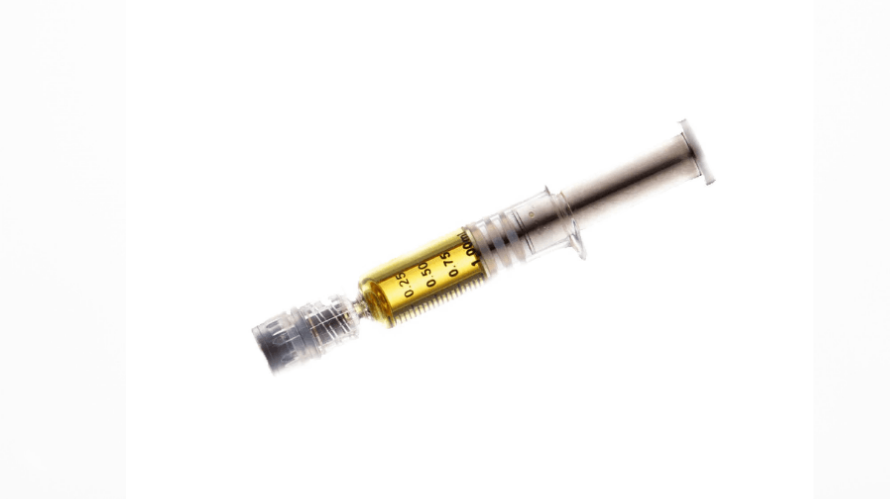 What is THC distillate?
THC distillate is a highly refined form of tetrahydrocannabinol (THC) and carries 90 to 99% THC content. The process of distilling THC makes it free of solvents and power packs it with potency and flavour. 
The THC distillation removes materials such as solvents, plant matter, or oils from the cannabis concentrate by targeting the cannabinoid THC. 
These distillates look like viscous oil, with their colour ranging from transparent to amber.
Why are THC Distillates so Popular?
Distillate THC is widely popular because of its potency, which ranges from 80% to almost 99%. It also means that a THC distillate syringe with one gram of concentrate contains 800 to 990 mg THC out of 1000 mg. 
Comparatively, a weed joint with 20 to 25% THC contains 200-250mg of tetrahydrocannabinol per gram. Moreover, the purity of these distillates makes them highly effective for medicinal purposes.
How Do You Use THC Distillate?
THC distillate is not a rookie weed user. Its high volume and purity give you a profound weed buzz. 
Here are three ways to add distillate THC to your preferable cannabis consumption method: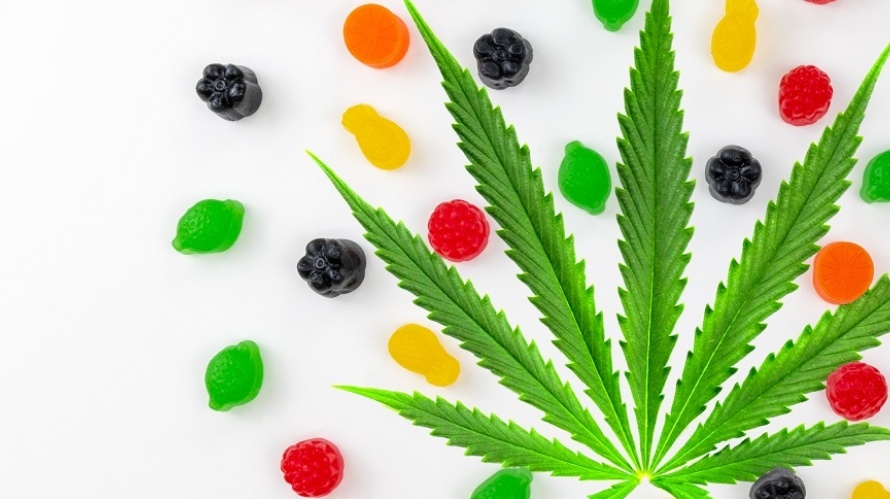 THC Distillate Edibles
Most of the marijuana edibles in Canada have distillates in them. They are a fantastic way to consume weed and offer a long-lasting buzz. 
A THC distillate is practically flavourless and gels well with food. It does not have the pungent, biting taste of CBD oil, which makes it suitable for cannabis chefs. 
Moreover, you only have to add a small amount to get the desired result. 
For instance, if you would make THC brownies using a distillate THC, its tiny dose added to the batter would not affect the consistency of the batter, flavour or aroma.
Furthermore, you can squeeze a few drops from a THC distillate syringe on your peanut butter sandwich, cake, or cookie to make it an intoxicating treat.
Smoking Distillate THC 
Smoking is still the most widely used method to consume cannabis globally. You can use a distillate to enhance your weed-smoking experience.
Add a few tiny drops of THC distillate on a rolling paper of your choice, followed by freshly grinded cannabis to make a twax joint.
Alternatively, you can squeeze a drop or two of THC distillate on the marijuana flower to alleviate the buzz when using a bong or pipe.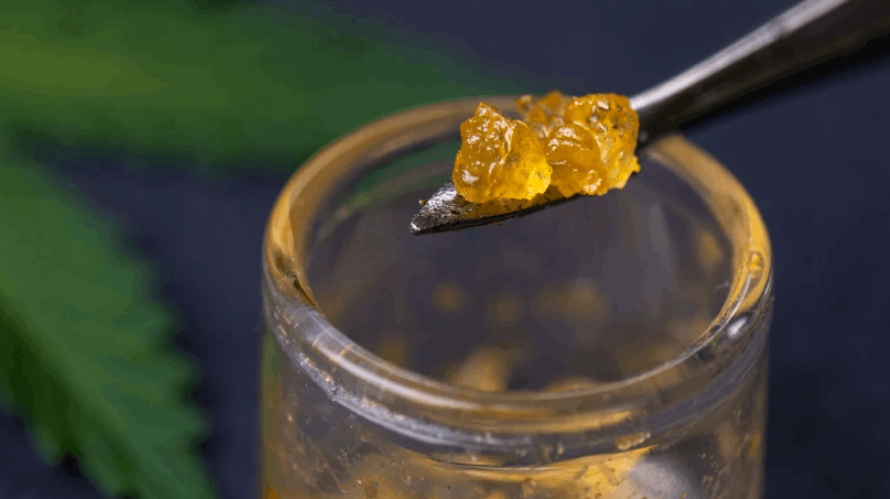 Dabbing Distillate THC 
Dabbing is one of the easiest ways to consume a THC distillate. You can use a dab pen or dab rig for dabbing THC distillates. 
The following heating durations are recommended:
1. Heat the nail for about 30 seconds if you are using a dab rig.
2. Let the nail cool off for about 45 seconds if you use a banger or a quartz nail.
3. Wait for 10 seconds if your heating element is a titanium nail.
4. For e-nail, set it in the range of 350 to 400°F.
Now put a tiny dose of distillate THC on the banger or nail and inhale. 
It is admissible to exercise caution when dosing because this method produces instantaneous effects.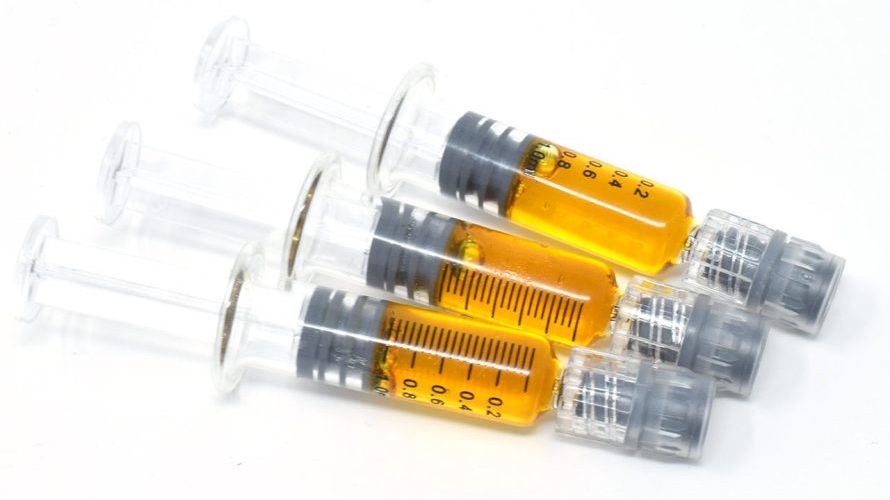 How to Use a THC Distillate Syringe
Fill the syringe with your preferred amount of distillate THC and dispense drops into your desired consumption method. 
These syringes are widely popular among medical marijuana users, as there are many ways to dose them correctly.
You can use a THC distillate to make topicals or edibles by adding a few drops to your lotion or recipe.
Now let's discuss three THC distillate products that can alleviate your cannabis experience with their pure and potent high. 
You can securely mail order these distillates from Chronic Farms. It is a high-end online dispensary in Canada that offers premium and value buds.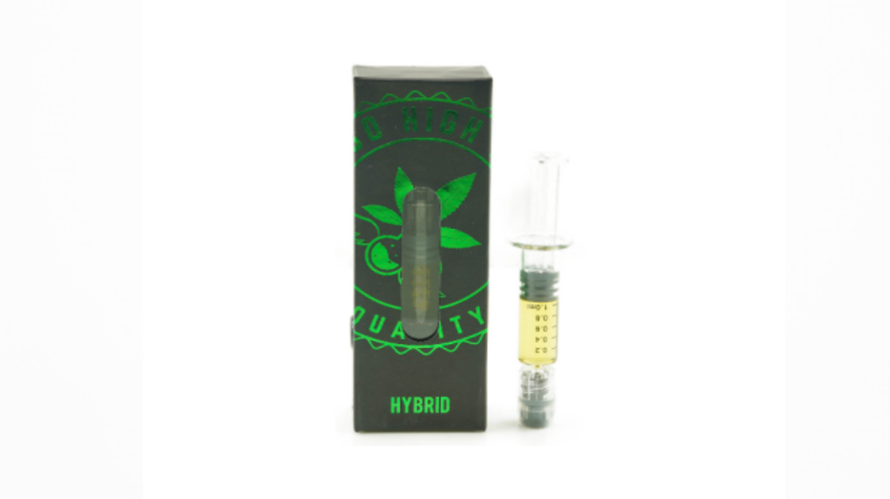 So High Premium THC Distillate Syringes – Blue Dream
The So High Blue Dream THC distillate syringe gives a thunderous high that feels like a euphoric dreamy ride. The syringe is filled with 1 ml of distillate containing 95.79% THC.
The Blue Dream distillate is a versatile product that can be used in many forms. You can use it to make edibles, refill your vapes, or consume it directly. You can even use it with a tiny dose of mushroom. 
It is made with a premium-grade concentrate and is shipped in top-quality packaging. Moreover, it tastes delicious and doesn't break your wallet either.
You can use it to ease your depression, stress, and anxiety. 
However, the product should be avoided by pregnant women or ones who are breastfeeding since it could cause severe complications. 
The hybrid cannabis flower is the love child of the Haze and Blueberry strains. 
The bud has thick bright green nugs with bluish-amber hair and is finely coated with white trichomes. So High THC distillate syringe is made with the Sativa-leaning Blue Dream strain.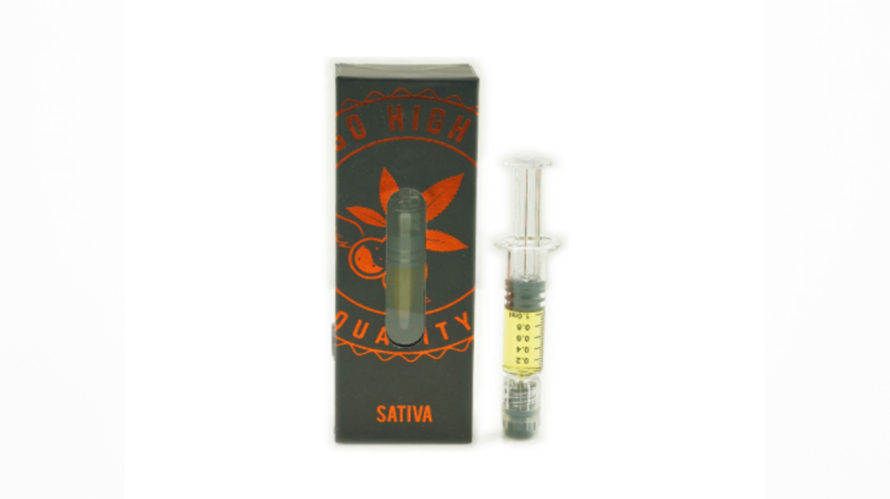 So High Premium Jack Herer THC Distillate Syringe
The So High Jack Herer THC distillate syringe is your ticket to an uplifting, exhilarating high. The easy-to-use syringe is filled with 1 ml of distillate that contains 95.79% THC.
You can vape So High Jack Herer distillate THC or add drops on your rolling paper. Alternatively, squeeze a few drops on your cake, cookie, or edibles. 
The sweet, earthy flavour is delicious, and you only need a few drops to fly to the moon practically.
Many first-time users of the distillate have become lifelong users because of its addictive taste and high-powered buzz.
The Jack Herer distillate reduces depression, stress, anxiety, migraines, and chronic fatigue. 
However, pregnant women or ones who are breastfeeding must avoid THC distillate, as it could cause severe health complications. 
The So High THC distillate is made from Jack Herer marijuana bud, a beautiful cross of Shiva Skunk and Northern Lights No.5 strains.
Ask any high-end pot store about their best-selling buds, and Jack Here would be one of the top ones. The flower has oversized neon green nugs, dense orange hair and a layer of golden-amber trichomes.
You can securely buy weed online at Chronic Farms – a top-tier weed dispensary offering premium and cheap weed in Canada.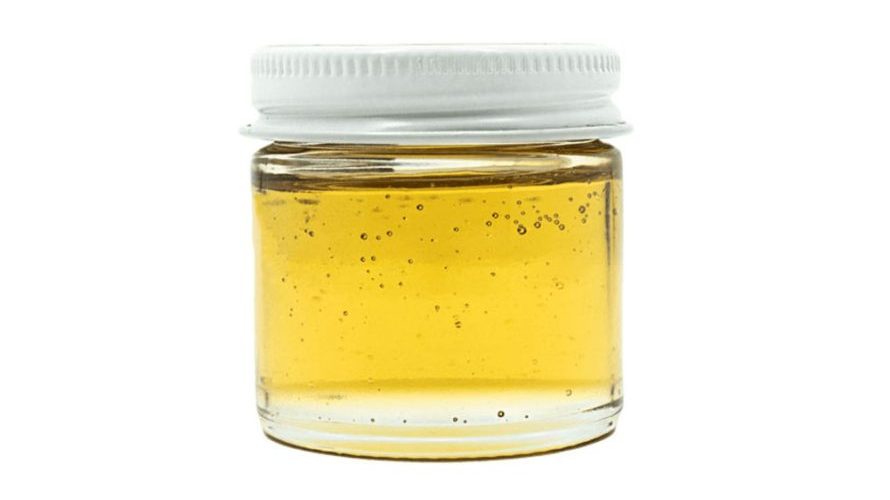 D9 – Premium Pure Distillate
D9 – Premium Pure Distillate is made with top-grade extracted material without pesticides and is the product of British Columbia, Canada. 
The THC distillate contains no additives and more than 90% pure tetrahydrocannabinol.
The D9 – Premium Pure Distillate is not for a rookie user or the faint-hearted, as it has an extremely high potency. 
The quality is first-rate, and the distillate can get you high flying in the sky in less than ten minutes. You can consume it in multiple forms to get a highly productive buzz. 
The D9 distillate THC is dense but gets softer when exposed to heat, which allows you to put it in a vaporizer to get a clean burn.
You can also mix tiny doses of D9 – Premium Pure Distillate THC with freshly cooked food to enhance your dining experience. 
The distillate should be kept in a warm place because it is incredibly dense and can lose its potency in a cool place.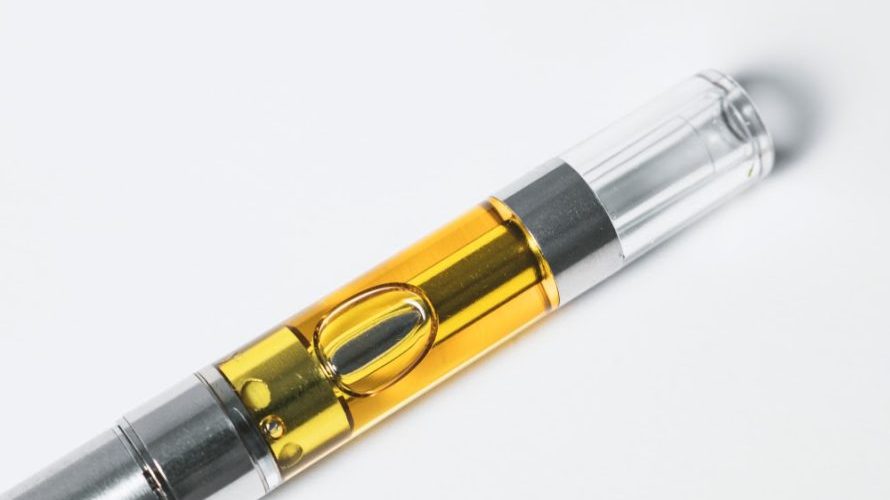 Your Final Takeaway on Ways to Use THC Distillate 
A THC distillate offers potency and purity. It is a highly refined form of tetrahydrocannabinol and carries 90 to 99% THC content. 
The THC distillation removes the solvents and other plant material and focuses only on THC.
A THC distillate is not for a novice cannabis user, as its high volume and purity give you an intense weed buzz. 
You can use distillate THC by adding them to your edibles, cake, and cookies. 
You can also dab a THC distillate through a dab rig or a dab pen.
Lastly, if you want to mail order marijuana from a trustworthy weed store in Canada, head to Chronic Farms. 
Our high-end online dispensary offers premium THC distillates and cheap weed online in Canada.