What is THC Distillate – Everything You Need to Know  
So what is THC distillate? Perhaps you've recently heard of the phrase "liquid gold" and wondered what it means. You'll typically find a wide range of products in a weed dispensary. 
One of the most common is THC distillate. If the leading question at the back of your mind is, "What is THC distillate?" You're in the right place. 
Buying weed distillates from an online dispensary or pot store can be overwhelming, especially for first-timers. 
THC distillate has gained popularity in the cannabis market and is said to have a wide range of health benefits. 
We've prepared this guide to explain what is THC Distillate, how it works and the various kinds of THC Distillate products to buy.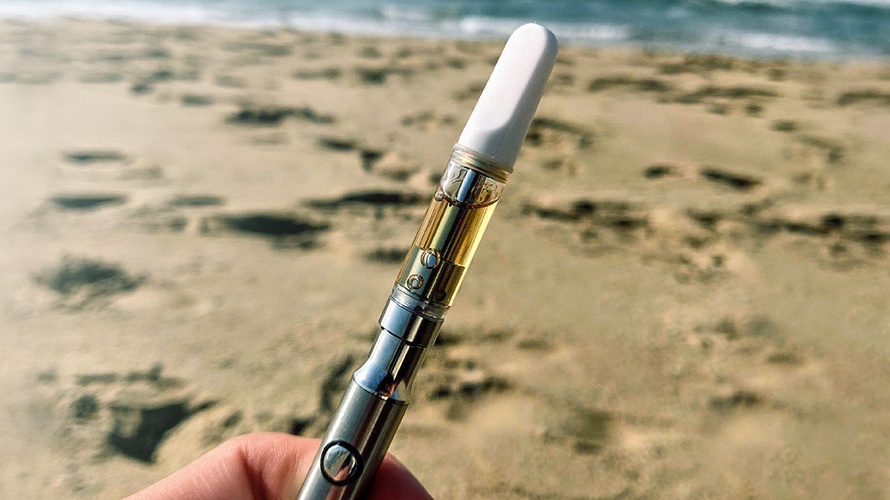 What Is THC Distillate? 
THC Distillate is a refined, concentrated, pure form of THC (tetrahydrocannabinol). It is a cannabis extract that has been distilled to remove high concentrations of THC from the extract. 
Cannabis distillate is highly concentrated through molecular distillation, involving specialized cannabis distillation equipment. 
Ideally, most THC concentrates contain about 60 to 70 percent of THC and a full spectrum of other cannabinoids and terpenes in the Cannabis flower. 
However, THC distillate is often considered the most potent cannabis concentrate available. It can contain up to 99% pure THC, even though it is unlikely to find such a high concentration of weed distillate in your local dispensary.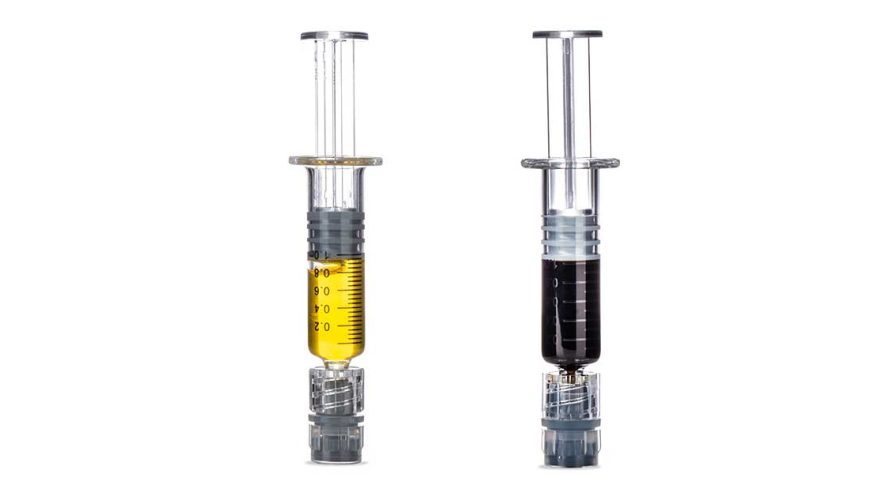 Distillate vs Oil: Is there any difference? 
When it comes to comparing distillate and oil, many people confuse one for the other. It is important to note that they do not mean the same thing. 
Cannabis oil generally refers to any cannabis concentrate that has been mixed with oil. 
For instance, after the THC has been extracted from the plant, it may be mixed with vape liquid or regular cooking oil such as coconut oil. 
What, then, is THC Distillate? It contains only THC in its purest and most concentrated form. 
THC distillate has been stripped of the full spectrum of cannabinoids in the cannabis concentrate. 
Nevertheless, weed distillate is often used the same way as regular cannabis concentrate. It is versatile and may be infused into other products, from edibles to standard joints. 
THC Distillate also comes in a sticky, odourless form and is quite discreet.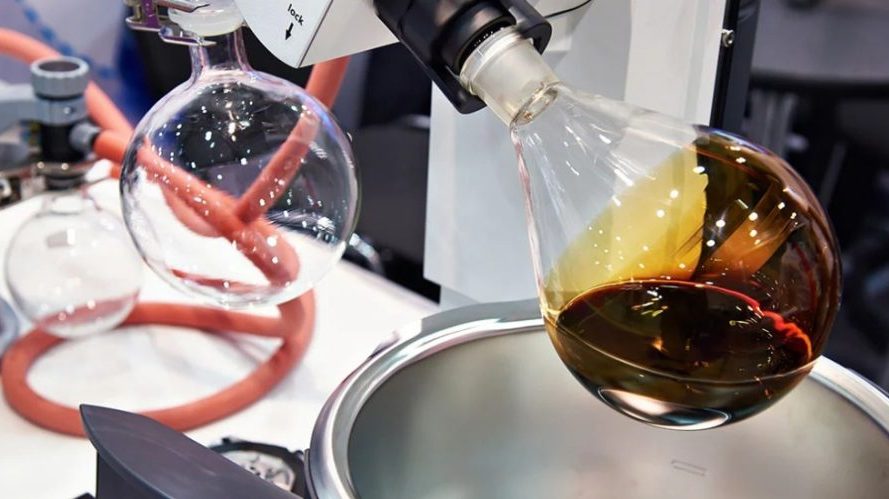 How Are THC Distillates Made? 
Generally, there is a lot of inconsistency around cannabis products regarding the flavour, potency and even down to odour. 
For instance, you might prefer a THC oil from one brand to another due to the difference in taste, smell and the way it makes you feel. 
This is because cannabis concentrates typically have different strains and compounds which can affect the consistency. 
The THC cannabinoids are stripped and isolated from other components during the distillation process to create a more consistent extract. 
It is a secondary extraction method after the THC is initially extracted from the cannabis buds. There are different methods of extraction, including decarboxylation, filtration and more. 
Meanwhile, this initial extraction only produces THC oil which still contains terpenes and variations of other components from the cannabis strain. 
Therefore, manufacturers use a specialized high-end commercial distillation unit to purify the oil. This tool heats the solution to vaporize the THC compound in the solution. 
Immediately after, the vaporized THC will be separated from the undesirable compounds in the solution to filter out the THC from other cannabinoids and terpenes to create a pure THC isolate. 
As a result, any remaining leftover terpenes or remaining vitamins will not alter the potency of the distillate.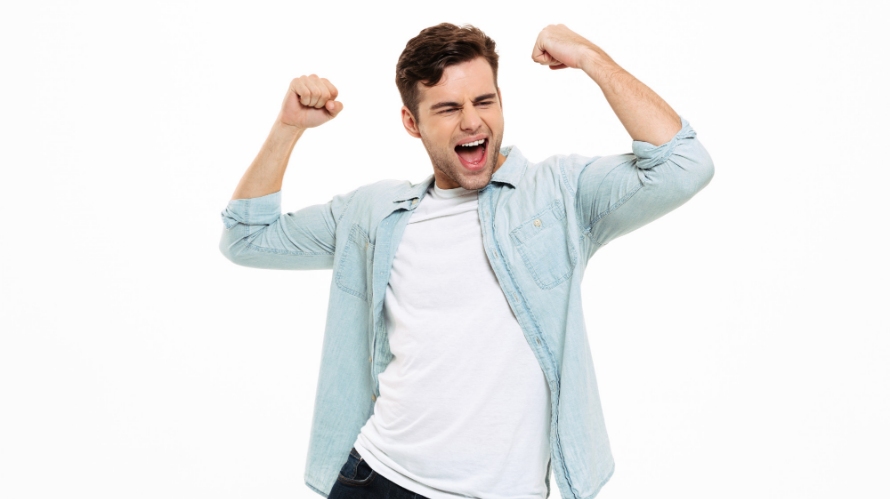 What Are The Effects of THC Distillate? 
THC Distillate is a highly refined and concentrated form of THC. Most buyers prefer distillate to basic THC concentrations due to its better quality profile. 
Since the distillate offers THC in its most concentrated form, it has intense effects. It is generally more potent, but the effects of THC vary depending on the individual. 
Some people experience a euphoric sensation, the same as being 'stoned.' It can also make other users lightheaded, giddy and energetic. 
Many experts claim that ingesting moderate amounts of THC can help to boost one's mood. 
Another expected outcome of THC use is the feeling of tiredness and lethargy. Some people also feel anxious and paranoid after taking THC. 
Generally, your experience depends on your mood and how much CBD you take. 
As a first-time user, you will need a small amount of distillate compared to an experienced cannabis user. It can take about a few minutes to hours before the effects start to wear off.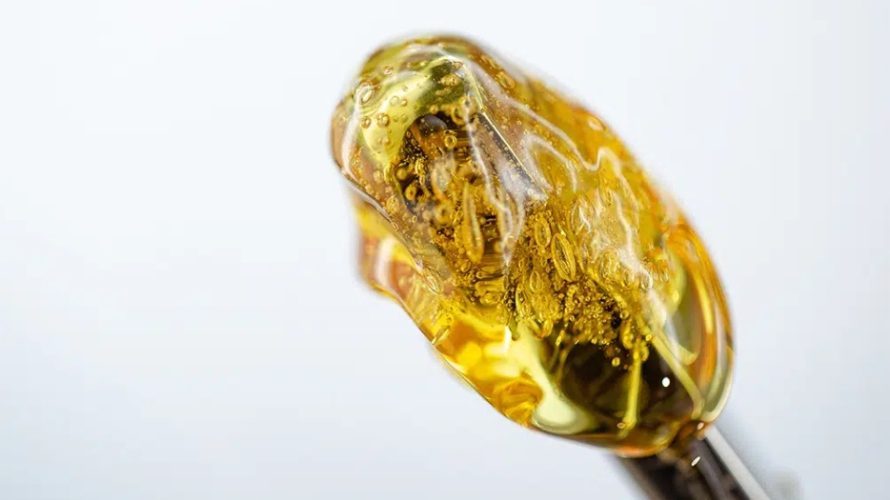 Discover 5 Different Types of Weed Distillate Products In The Market 
Now that you've learned what distillate weed is, you may want to try it out for yourself. THC distillate can be used by itself, or it may be infused with other cannabis products. 
It allows you to enjoy your value buds better and get the full THC experience. Here are some of the most popular products made with cannabis distillates you can find in a weed store:
Edibles 
One of the healthiest ways to enjoy THC distillate is by consuming edibles. It allows you to enjoy THC as the main ingredient in different treats. 
Some examples of THC edibles include brownies, chocolates, cookies, sour gummy bears and chewing gums. You can easily find all these products in our online dispensary. 
If you have a sweet tooth or generally love treats, taking edibles with THC distillate can provide that extra kick. 
They're also discreet and can be consumed anywhere. It is one of the less traditional methods of using cannabis and has become quite mainstream. 
Vape Pens
For users who prefer the experience of smoking cannabis, you can try vape pens. Most vape pens are battery-powered and come with cartridges filled with THC distillate. 
The vape pen produces harmless vapour unlike combustion products like joints or pipes, which tend to release dangerous toxins. 
In addition, Vape pens usually come in different flavours and scents, which makes the smell of weed less pungent. You can get a portable, pre-filled vape pen to get the best out of your THC distillate. 
Oils 
THC distillate oil generally contains a concentration of THC in its most potent form. The THC distillate may be infused with MCT oil which is low in cholesterol and may help to stabilize blood sugar levels. 
It is versatile and solves the distillate vs oil debate. These oils are also stripped of extra sugars or flavourings and have the bland, earthy taste of THC.
Capsules 
THC pills are regular capsules or pills infused with THC distillate and do not contain any plant matter or terpenes. 
It typically comes with a moderate dose of the distillate per capsule and may provide fast-acting and long-lasting relief. 
The distillate is securely stored in clear gel caps, which are the same colour as the liquid gold. 
Tinctures 
You can also find THC distillate in tinctures. Tinctures are measured with droppers, usually the go-to option for people who don't enjoy smoking cannabis. 
Some tinctures are made with alcohol, vegetables, glycerin or oil depending on what's available in the dispensary. 
Pros and Cons of THC Distillate 
Here, we'll do a brief recap of what THC distillate is, why you should consider it and what possible downsides you need to be aware of. 
THC distillate is also referred to as liquid gold. It is the most concentrated form of THC and contains no undesired compounds or materials. Distillation doesn't involve solvents, unlike other cannabis extraction techniques. 
Many medical patients also use THC Distillate for quick pain relief with similar effects as people with a high tolerance for THC. 
They're also versatile and discreet, especially when you don't want people to know you're using cannabis. In addition, THC Distillate can be infused into other products such as edibles or joints. 
Nevertheless, there are also potential downsides to using THC distillate. It can be hard to find a suitable dose of THC since it's so highly concentrated. And this can increase the chances of experiencing unpleasant side effects. 
If you're looking for cheap weed, you may be discouraged by the pricey nature of THC distillates in the pot store. 
Conclusion: Where To Buy Weed Distillate Online? 
Generally, THC distillate is a good option when you want to enjoy the effects of THC in its full glory. 
Now that we've answered your question about THC distillate, you may be curious enough to try it out for yourself. 
Mail order marijuana vendors may offer THC distillate depending on how you buy weed online. 
Several authentic vendors distribute a wide selection of cannabis products, including pure THC distillate. 
It is also better to buy weed online from brands with independent and ethical farms to get your value buds. This way, you won't waste your money on poor-quality THC distillate made from cheap weed. 
Ultimately, by buying THC distillate from an online weed dispensary, you can shop discreetly and get your mail-order marijuana products delivered directly to your home.