An Intense and Potent Romulan Strain Review
The Romulan strain is a popular and well-known cannabis strain that has taken the cannabis world by storm. 
This potent and intense strain is loved by many cannabis consumers for its strong aroma, unique flavour profile, and powerful effects. 
As such, it is no wonder that it has become a favourite strain among many cannabis enthusiasts.
In this blog post, we will be taking a closer look at the Romulan strain, examining its aroma, flavor, and effects. 
We will delve into what makes this potent weed strain  so special and why it is so highly sought after by cannabis consumers. 
Whether you are a seasoned cannabis enthusiast or just starting out, this review will provide you with all the information you need to make an informed decision about whether the Romulan strain is right for you.
So, whether you are looking for a strain that will help you relax after a long day at work, provide relief for chronic pain, or simply look for a new strain to try, this Romulan review is for you.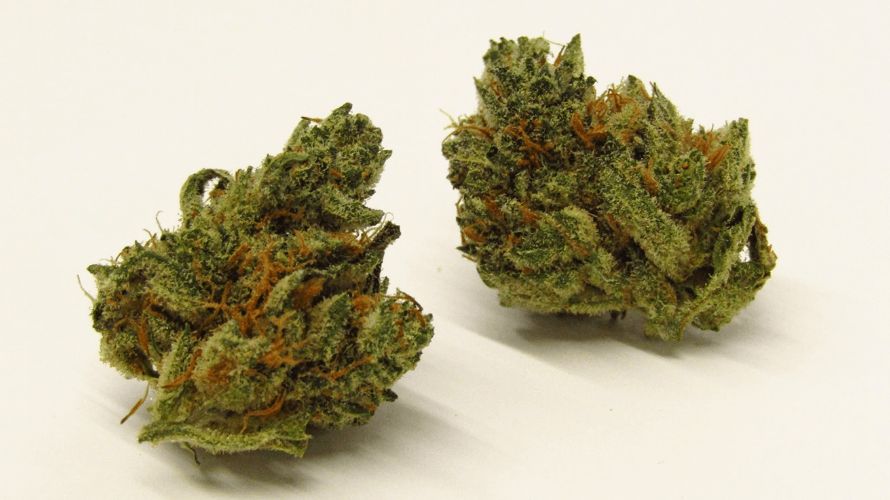 Origin of Romulan Strain
If you are a cannabis enthusiast, you have probably heard of the Romulan weed strain. 
This popular strain is known for its potent effects and unique flavour profile. But where did this strain come from, and how did it get its name? Let's dive into the origin of the Romulan weed strain.
Legend has it that the Romulan strain got its name from the Star Trek franchise. 
Romulans are a fictional alien race in the Star Trek universe, and the strain was named after them because it was rumoured to have been smuggled out of their home planet. 
However, there is little concrete evidence to support this theory. What is known is that the strain likely originated in British Columbia, Canada, in the 1990s. It is believed to be a hybrid of two other popular strains, a White Rhino and a North American Indica. 
Today, Romulan is a favourite among cannabis enthusiasts for its potent effects, which are said to be both relaxing and uplifting. 
Romulan Weed Aromas
When it comes to the aroma of Romulan weed, it's hard to describe it in words. Some say it smells like a mix of pine trees, earthy tones, and a hint of skunk. Others compare it to the aroma of a wet forest after rainfall. 
But no matter how you describe it, one thing's for sure: the scent is potent and recognizable. If you're a fan of strong-smelling strains, Romulan is worth trying.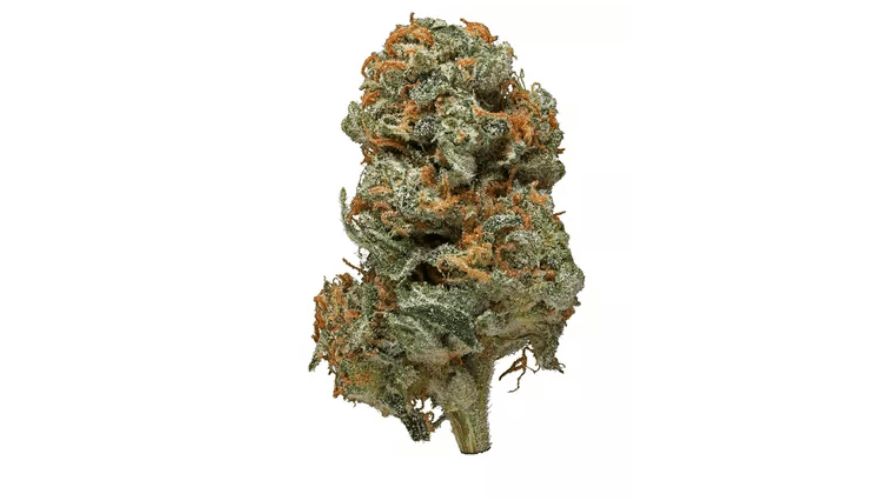 Romulan Strain Flavours
If you're a fan of Romulan, then you know just how unique and distinct this strain can be. Romulan is known for its earthy and piney aroma, but did you know that different variations of this strain offer their unique flavours? 
Whether you're a seasoned smoker or new to the cannabis game, exploring the different Romulan strain flavours can be a fun and exciting experience.
One popular variation of Romulan is the Romulan Grapefruit. As the name suggests, this strain has a strong grapefruit aroma with hints of earthiness and sweetness. 
The flavour profile is just as delightful, with a tangy and fruity taste on the inhale and a smooth and mellow exhale. 
Another variation is the Romulan Haze, which has a more citrusy and spicy aroma with a slightly sweet taste. 
Whatever your preference, experimenting with the different Romulan strains can be a great way to expand your cannabis knowledge and try something new.
Romulan Strain Effects
If you're looking for a strain that offers relaxation and therapeutic benefits, look no further than Romulan. 
This indica-dominant hybrid is known for its potent and long-lasting effects, making it a favourite among medical marijuana patients and recreational users alike. 
But beyond its powerful high, Romulan weed also has a host of health benefits that can help you feel your best.
One of the most notable benefits of Romulan is its ability to relieve stress and anxiety. Its calming properties can help reduce feelings of tension and promote relaxation. 
This may make it an excellent choice for those who struggle with stress-related conditions like PTSD or chronic anxiety. 
Additionally, the Romulan strain is known for its pain-relieving effects, making it a popular choice for those dealing with chronic pain or inflammation. 
Whether you're looking to unwind after a long day or manage chronic pain, Romulan is a strain that's worth trying.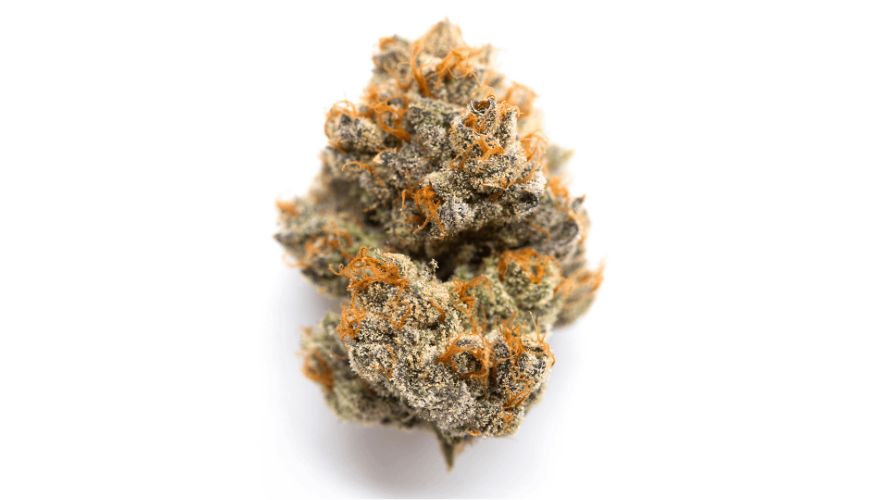 Romulan Strain Appearance
The Romulan strain is a fascinating strain of cannabis that is known for its unique appearance. The buds of this strain are dense and tightly packed, with a characteristic dark green colour that is almost black. 
The leaves of the plant are also a dark green colour and are often covered in a thick layer of resin. 
The buds are covered in bright orange hairs that give them a fiery appearance, which is where the strain gets its name.
Romulan Weed THC Levels
When it comes to THC levels, Romulan can vary between 15% to 25%, making it a pretty strong strain. However, some growers have been able to push the 
THC levels even higher, with some batches containing up to 30% THC. It's important to note that the effects of Romulan can also depend on the individual's tolerance and the method of consumption. 
So, if you're a beginner, it's always best to start slow and steady.
If you're new to smoking or prefer milder strains, you might want to start with a lower THC level strain before working your way up to Romulan Weed. 
But if you're a seasoned smoker looking for a powerful and relaxing high, Romulan Weed might be just what you're looking for. Just be sure to consume it responsibly and in a safe environment.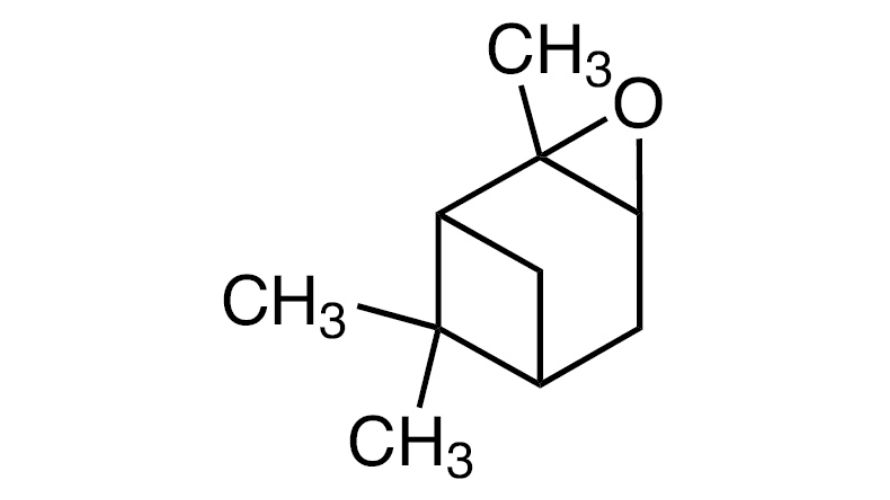 Romulan Strain Terpene Profile
Did you know that the Romulan strain also has a unique terpene profile? Terpenes are the aromatic compounds found in cannabis that give it its distinctive smell and taste. 
The terpene profile of Romulan is quite distinctive, with high levels of myrcene, pinene, and limonene. 
Let's dive into the world of the Romulan strain and explore its terpene profile.
Myrcene is a fascinating terpene found in many cannabis strains, including the popular Romulan strain. It is known for its earthy aroma and potential therapeutic benefits. 
Myrcene is also found in other plants, such as mangoes, hops, and bay leaves, and has been used in traditional medicine for centuries.
In addition to its pleasant scent, myrcene is believed to have anti-inflammatory, analgesic, and sedative properties. It can help to relax muscles and promote a sense of calmness and relaxation. 
Some users also report that myrcene enhances the effects of THC, making it a valuable component in the entourage effect. So, next time you enjoy a Romulan strain, take a moment to appreciate the power of myrcene and all the benefits it has to offer.
Pinene is a fascinating terpene that is found in abundance in the Romulan strain. It has a distinctive aroma reminiscent of pine trees, which is where it gets its name from. But pinene is more than just a pleasing scent – it has a host of potential health benefits too. 
Research has shown that pinene may have anti-inflammatory, antimicrobial, and even anti-cancer properties. It has also been found to help with memory retention and focus, making it an ideal terpene to incorporate into your daily routine. 
With all these potential benefits, it's no wonder that pinene is such an important part of the Romulan strain. So, next time you indulge in this strain, take a moment to appreciate the power of pinene!
Limonene is an incredibly important terpene found in the Romulan strain! It's one of the most abundant terpenes found in this particular cannabis strain. Limonene is responsible for giving citrus fruits their distinctive aroma and taste, and it's no different in cannabis. 
In Romulan, limonene gives the strain its citrusy scent and flavour, which many people find incredibly enjoyable.
But limonene isn't just responsible for the taste and smell of Romulan – it may also have some therapeutic benefits. Studies have shown that limonene may have anti-inflammatory, anti-anxiety, and even anti-cancer properties. 
So not only does it make Romulan taste and smell great, but it could also potentially contribute to the strain's medicinal effects.
Alternatives to Romulan Strain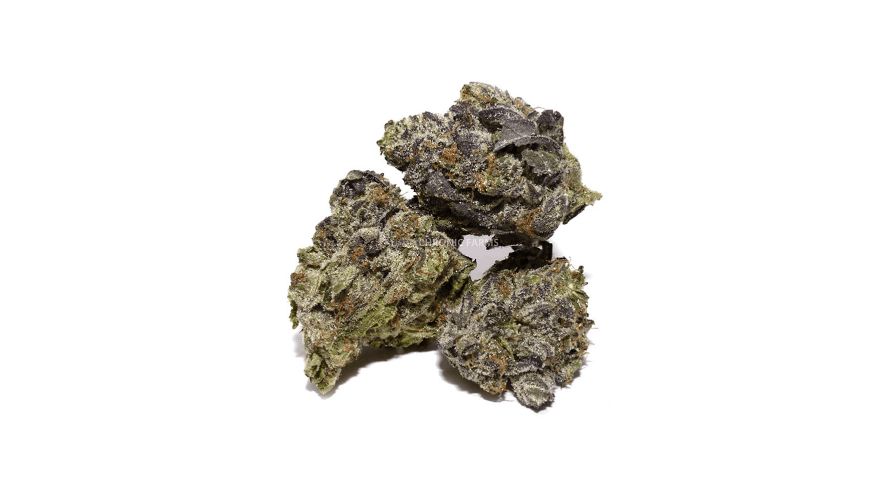 1. Rockstar OG Popcorn
Rockstar Kush has a sweet and spicy herbal flavour with hints of pine and wood on each delicious exhale. The aroma is very earthy and herbal with a woody overtone that is accented by light citrus and herbs. 
Rockstar Kush buds have fluffy light minty green popcorn-shaped nugs with rich amber hairs and a blanket of frosty white crystal trichomes. 
The Rockstar Kush high is just as delicious as the flavour, with effects that are best described as calming and relaxing. You'll feel a lifted onset at the start of the high that fills you with an influx of calming euphoria. 
This will soon be accompanied by a relaxing body buzz that leaves you utterly relaxed and slightly sedated.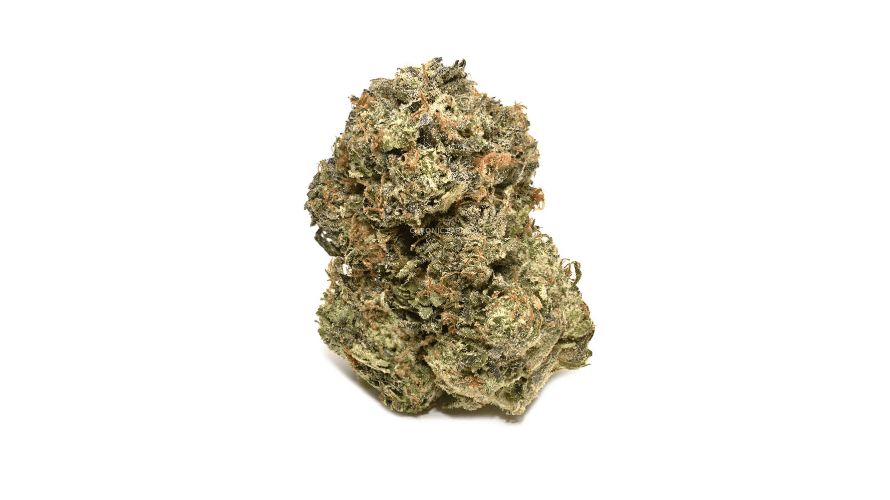 2. MK Ultra
Also known as MK Ultra OG or MK Ultra, this strain is known for its incredibly strong effects, which can be felt almost immediately after consumption. It is known to be a heavy-hitter, with effects that can last for hours at a time. 
Many users report feeling relaxed, euphoric and sedated after consuming this strain. It is a great strain for those who are looking for a strong body high, as it can provide a deep sense of relaxation and help to reduce pain and stress. 
It is also known to help stimulate appetite, making it great for those suffering from eating disorders or anorexia.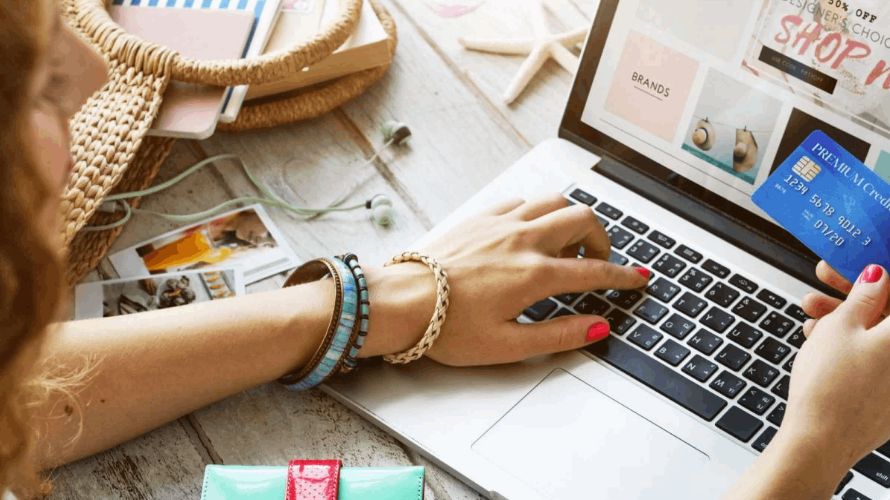 Get The Best Romulan Strain Today!
If you are looking for a high-quality Romulan strain, then Chronic Farm Online Dispensary is the best place to go. 
With our wide selection of strains, excellent customer service, and convenient online ordering system, you can easily find the perfect strain to suit your needs. 
Plus, with our commitment to quality and safety, you can rest assured that you are getting a product that has been carefully grown, harvested, and tested to ensure its potency and purity. 
So why wait? Visit Chronic Farm Online Dispensary today and start enjoying the benefits of the best Romulan strain on the market!