Let's Talk Unbelievable Facts About Diamond Concentrates At Our Online Dispensary
If you've never tried Diamond Concentrates, you are missing out big time! Treat yourself to the creme de la creme of concentrates and extracts because well, you deserve it. 
This detailed guide to Diamond Concentrates will introduce you to the best of the cannabis industry and help you make a wise shopping decision. 
We've featured the most interesting and thought-provoking facts about Diamond Concentrates and the top products to get from our weed store, Chronic Farms. 
Are you ready to buy weed online today? Keep reading to uncover the must-know facts about Diamond Concentrates.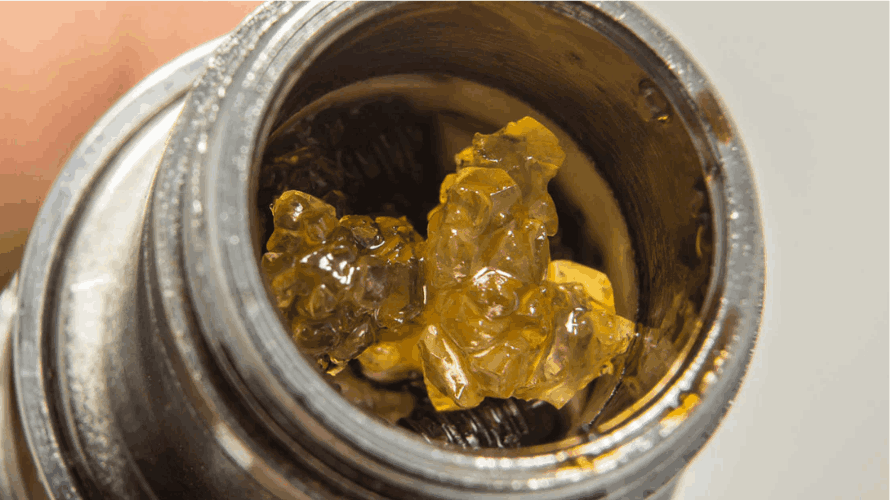 What Are Diamond Concentrates?
Educating yourself about the brand is crucial before making a final purchase. It's natural – you want to be well-informed before spending your hard-earned bucks. 
Here are some interesting facts about Diamond Concentrates worth considering.
Diamond Concentrates is the Number One Seed-to-Sale Extract Company in Canada.
In the simplest terms, Diamond Concentrates is the best in Canada! 
If you are looking for the highest-grade products, nothing comes as close as Diamond. Each gram of Diamond's products is processed and grown in-house. 
Due to this, Diamond Concentrates can fully control every product's production process. 
If you desire the highest-grade quality products with the most impressive collection of medical-grade weed extracts, Diamond Concentrates is the way to go.
Diamond Concentrates Offers Endless Versatility.
Should you get the Diamond Concentrates vape pen or perhaps something else? Why not both? 
Check out our exclusive online weed dispensary, Chronic Farms and discover the almost endless collection of Diamond Concentrates products. 
Without a doubt, you'll have a tough time making a decision – there are so many quality, powerful, and delicious products to choose from. 
Whether you are into the Diamond vape or another product, you will make a solid choice. You can't go wrong with this brand.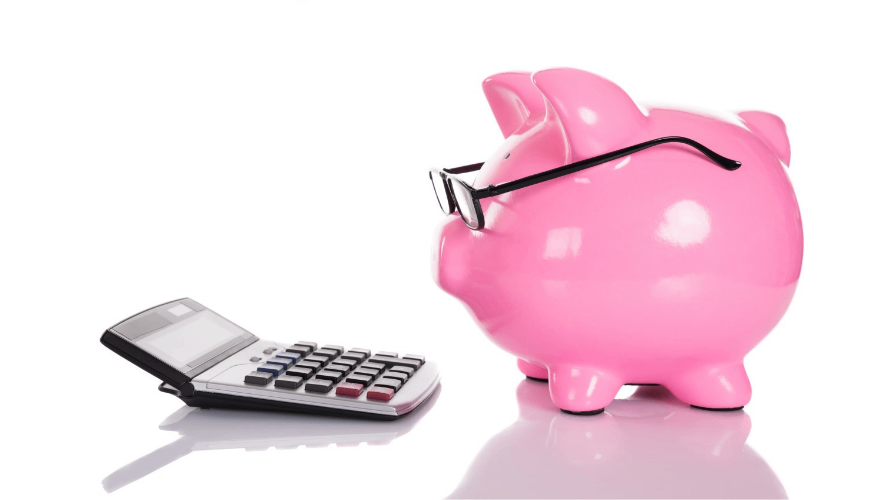 Diamond Extracts are Affordable.
Believe it or not, you won't have to break the bank. Yes, Diamond Extracts are very accessible, even to stoners on a tight budget. 
At our dispensary, Chronic Farms, you will find the best Diamond dab pen, tinctures, and many other products for the most competitive prices on the market. 
On top of that, this weed dispensary also offers tons of sales, discounts, and ongoing deals. Take advantage of this unique opportunity and purchase cheap weed today.
The Best Diamond Extracts to Purchase from Our Weed Store
The products below are the most effective and longest-lasting you'll ever try. Whether you are searching for the hottest Diamond vape pen or a powerful tincture, we've got your back. 
Check out these in-depth Diamond THC reviews and make your choice today. You can get all of these products and more at Chronic Farms, Canada's favourite weed dispensary.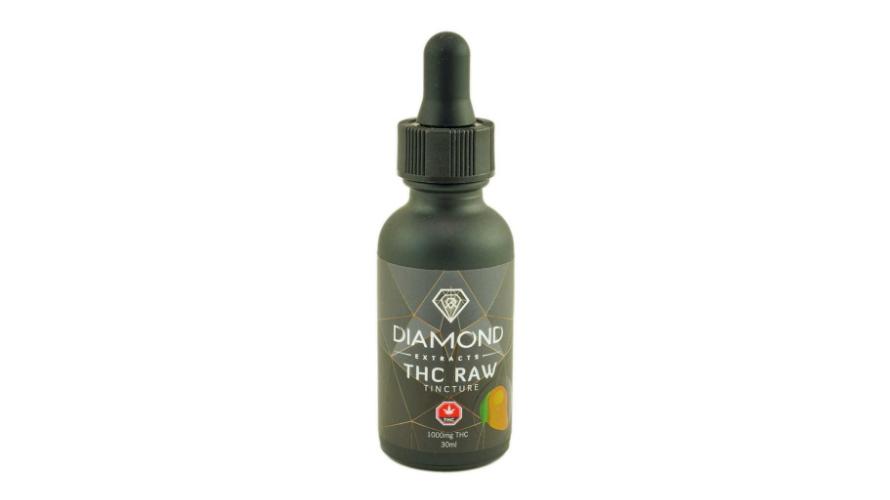 Diamond Concentrates – 1000mg THC Raw Tincture – Mango
Let's kick this list off with the tropical Diamond Concentrates – 1000mg THC Raw Tincture – Mango. 
Each 15ml bottle provides you with a mind-blowing 1000mg of THC. Expect to feel high beyond your wildest imagination. 
Use this powerful tincture to treat anxiety, stress, tension, and mood disorders. 
Both recreational and medical patients can reap the benefits of THC Raw Tincture, and a little goes a long way. 
The formula itself is very pure, with 50 percent of MCT oil and another 50 percent of grapeseed oil for quick absorption. 
Experts recommend consuming sublingually for the best results. Begin with two drops orally, and increase every two hours if necessary. 
Store the tincture in a cool and dry place, far away from direct sunlight. 
You can purchase this product at Chronic Farms for a mere $44.99.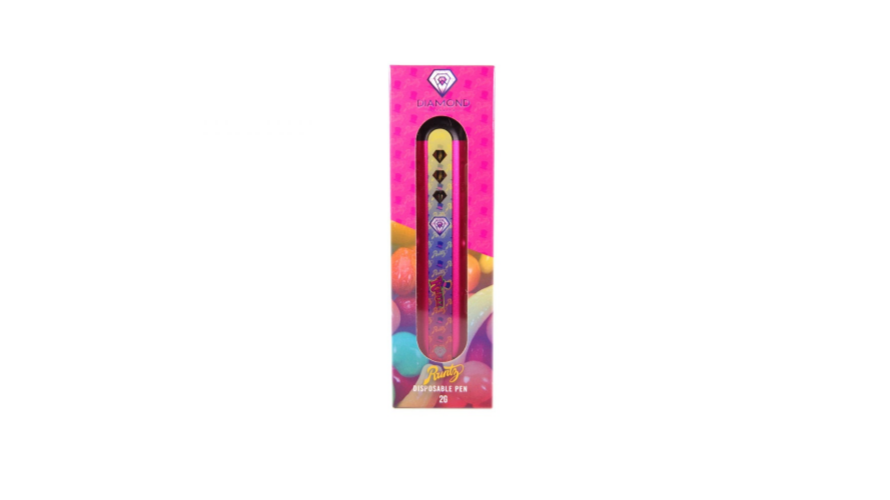 Diamond Concentrates – Runtz 2G Disposable Vape Pen
The Diamond Concentrates – Runtz 2G Disposable Vape Pen is the best option for die-hard vapers looking for a quick and easy way to enjoy the highest-quality weed. 
This diamond vape features the legendary Runtz strain, an evenly balanced hybrid with around 24 percent of THC. 
According to the facts, this is an evening strain suitable for anxiety and stress relief. Medical patients dealing with chronic pain and inflammation may also find the Runtz beneficial. 
Since this is a terpene-rich cannabis strain abundant in Linalool, Beta-Caryophyllene, and Limonene, all of the therapeutic effects will be at your disposal. 
Flavour-wise, this is a decadent candy and sugar thrill with tones of tropical citrus and wood.
The Diamond vape pen is sleek and compact in design, making it perfect for on-the-go stoners in a rush. It's also draw-activated and boosted in functionality for maximum pleasure. 
Remember, all extracts by Diamond are laboratory tested and scrutinized for flavour, aroma, and effects. 
Buy the Diamond vape pen for $53.99 before it's all gone.
ACDC 1:1 (THC:CBD) (Limited Edition) – Disposable Vape Pen
If you are a rock music fanatic, you must have the Diamond Concentrates – ACDC 1:1 (THC:CBD) (Limited Edition) – Disposable Pen in your collection. 
This is a limited edition Diamond dab pen for true fans. 
Each unique pen features a screw-off bottom part that cleverly conceals a Micro-USB charging port. 
Keep in mind that the charger is not included, so you will have to get one separately. 
The Diamond dab pen is already loaded with the ACDC distillate for convenience and instant enjoyment. 
Using this vape pen is a piece of cake – it is pull activated so all you need to do is draw for around five seconds, and begin inhaling and exhaling. 
If you are looking for the benefits of Diamond THC and CBD, this is the right product for you. 
Since it is a limited edition, we aren't sure how long it's going to be available. Hurry up and buy it today for only $35.99 on sale.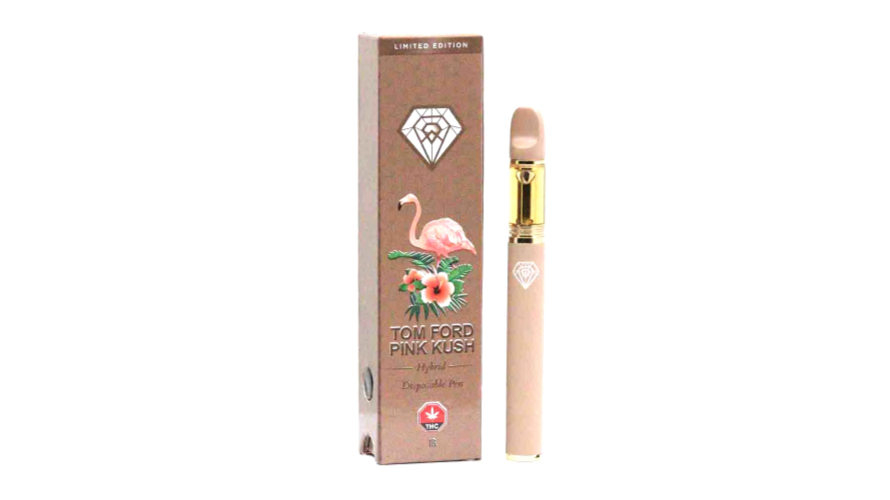 Tom Ford Pink Kush (Limited Edition) – Disposable Vape Pen
Here is another stunning limited edition Diamond dab pen worth your attention. This Disposable Vape Pen is a beautiful product featuring a potent hybrid. 
The Tom Ford Pink Kush strain, also known as Pink Death, TFPK, or just Tom Ford is a sedating Indica and the baby of Death Bubba and Pink Kush. 
Just like its parent strains, Tom Ford Pink Kush is believed to induce a heavy sense of the munchies, joy, and sleepiness. 
According to medical patients, this cannabis strain will help with insomnia, anxiety, and pain relief. 
On average, you can expect around 23 percent of THC. In a nutshell, this is an addictive woodsy and earthy strain with tons of soothing Myrcene! 
If you are seeking the most potent Diamond THC, you must include Tom Ford Pink Kush on your shopping list.
What are Concentrates?
If you are a cannabis newbie, you may be unaware of what cannabis concentrates are. 
Here is a brief overview of everything you need to know about these potent weed products. 
Firstly, you need to know that concentrates come in different forms. 
Sometimes they are obvious to spot, like cannabis oil in a vape cart, while other times they can go unnoticed in edibles and medicated balms. 
Overall, cannabis concentrates are the result of distilling down the most beneficial plant parts. 
Concentrates provide you with all of the terpenes and cannabinoids present in the cannabis flower without the unwanted plant material. 
In fact, concentrates will give you a greater proportion of terpenes and cannabinoids than regular raw flower.
It is also helpful to make a clear distinction between extracts and concentrates. No, these don't refer to the same thing. Not in the conventional sense anyway.
In reality, all extracts can be labelled as concentrates. 
However, not all concentrates are referred to as "extracts". The reason for this is that extracts are unique concentrate types that are created by using solvents. 
All of this brings us to the question "how do you use cannabis concentrates?". 
It's simple. Dabbing is the preferred way of consuming cannabis concentrates.
In fact, this consumption method is so popular that you'll often hear the term "dabs" and concentrates used interchangeably. 
Nevertheless, you can also enjoy concentrates in vape pens, edibles, tinctures, topicals, and much more.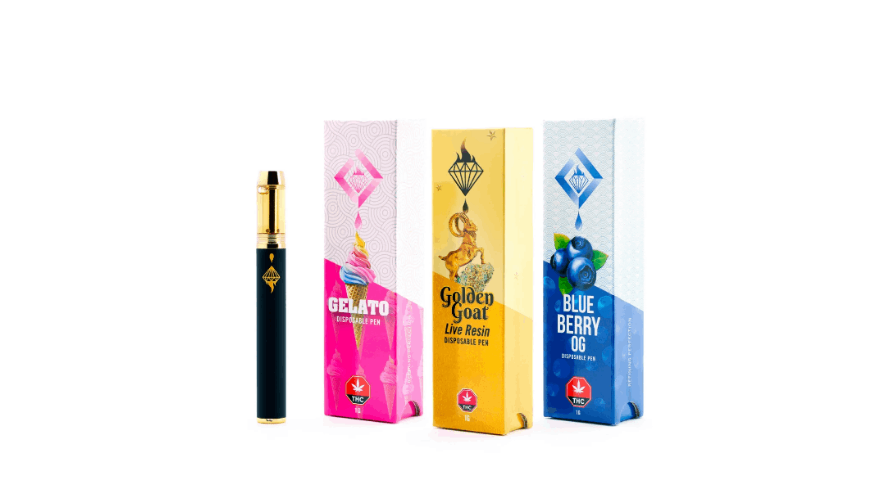 FAQ
What is the best Diamond Concentrates vape pen?
Some of the best Diamond Concentrates vape pens include the Diamond Concentrates – Runtz 2G Disposable Pen, the Diamond Concentrates – Juicy Fruit 2G Disposable Pen, and the Diamond Concentrates – Blue Dream – Disposable Pen. 
Whichever vape pen you choose, Chronic Farms guarantees the highest quality and most effective products you can get. Check out the full collection and see your options.
Will beginners enjoy the Diamond vape pen?
Yes, even beginners can enjoy Diamond vape pens. Of course, we recommend taking things slow and checking in with how you feel. Never use more than instructed by a medical professional and your expert budtender.
Where can I buy weed online?
Purchase Diamond Concentrates and many other top-tier products from Chronic Farms, the number one spot for quality value buds. Buy mail order marijuana today and get cannabis products delivered to your doorstep in no time. 
Speed, efficiency, safety, and utmost quality – that's what you can expect from us. Shop today.