Comprehensive Greasy Pink Strain Info From Our Online Weed Dispensary
According to the latest Greasy Pink strain info, this heavy Indica will help you escape stress and anxiety, and improve your life forever.
Are you new to the Greasy Pink strain and you want to learn more? You have clicked on the right article. 
In this detailed Greasy Pink review, you will uncover the secrets behind this Indica strain. 
You will learn about the THC percentage, full terpene profile, aromas and flavours, and possible therapeutic effects.
By the end of this review, you'll become an expert cannabis connoisseur ready to dive deep into the realm of relaxation! 
We also include helpful tips and tricks to make sure that you buy the Greasy Pink strain from reliable sources. 
This way, you'll purchase only the highest-quality and most worthwhile cannabis products available. 
Like always, we have also featured and reviewed the best Greasy Pink alternatives to enjoy in 2023.
That said, here is the Greasy Pink strain info you need to know.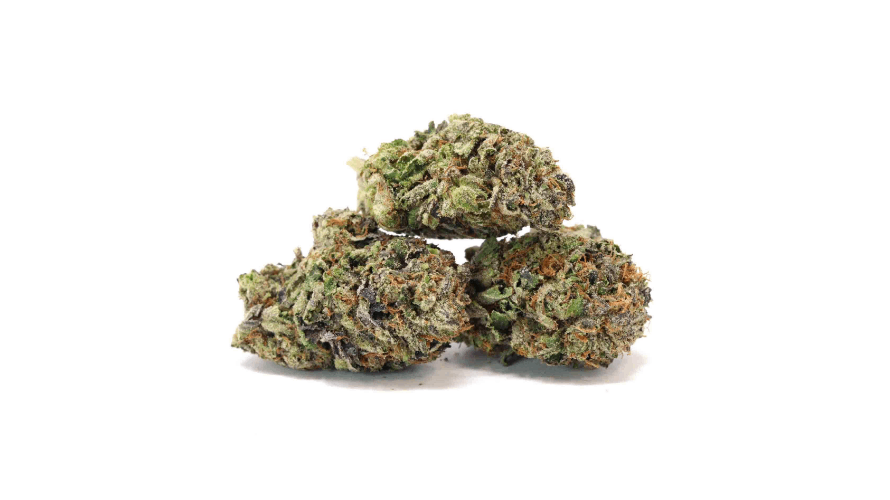 What is the Greasy Pink Strain?
Greasy Pink is short for Greasy Pink Bubba, and this is a potent Indica leaning hybrid (70:30 Indica to Sativa ratio) with long-lasting and intense sedative benefits. 
Greasy Pink is the child strain of Pink Kush and Bubba Kush, two notorious strains famous for their full-body grip and couch-locking effects. 
In order to understand Greasy Pink, it may be helpful to take a quick look at these parent strains.
Firstly, let's discuss Pink Kush, an Indica hybrid that everyone with anxiety needs to try at least once in a lifetime. 
This is a potent cannabis strain with around 20 percent of THC for treating bipolar disorder, anxiety, depression, insomnia, migraines, PTSD, inflammation, appetite loss, and stress. 
The delectable flavours of berries and vanilla are perfectly balanced with candy sweetness and an aroma of sugary florals. 
On the other hand, the iconic Indica hybrid (80:20 Indica to Sativa ratio) Bubba Kush is a moderate to high-THC strain with around 25 percent of the psychoactive compound. 
Bubba Kush is ideal for inducing calmness and an overall sense of relaxing euphoria. 
You can use Bubba Kush to relieve chronic pain, cramps, mood swings, depression, stress, and muscle spasms. 
Flavour-wise, this is a rich chocolate and coffee strain with aromas of earth, hash, and spicy goodness.
Analyzing the parent strains is helpful because it gives us a deeper insight into what we can expect from the star of the show, Greasy Pink. 
According to the Greasy Pink strain info, we are dealing with a high-THC Indica strain that tastes heavenly and lasts almost an eternity. 
Of course, since this is a potent strain with some of the most intense effects, you need to practice mindful and responsible cannabis use. 
It is also wise to buy weed from a trusted online dispensary or pot store, as this will ensure that you receive exactly what you order. 
Choose a reliable dispensary such as Chronic Farms and enjoy the best-tasting and most effective cannabis strains available. 
Unlike a standard pot store, Chronic Farms offers a wide selection of rare and popular cannabis products such as dry herbs and concentrates at some of the most affordable prices. 
Yes, you can get cheap weed when you know WHERE to look. 
Select your favourite products at this weed dispensary and save money on the highest-grade and safest cannabis. Buy the best value buds and thank us later.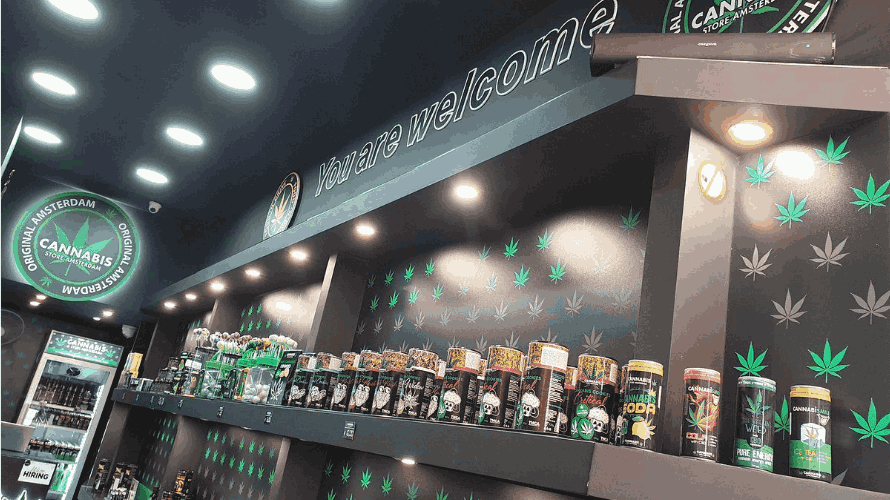 Buy the Greasy Pink Strain: Best Products to Get from Our Weed Store
They're finally here, the best Greasy Pink kush products to get from our weed store, Chronic Farms. 
Since Greasy Pink is a highly popular cannabis strain, it may be challenging to track down. 
While you are waiting for the restocks to hit, consider the following alternatives from Chronic Farms. Here are the cannabis strains that we recommend you get today. Check out the reviews below.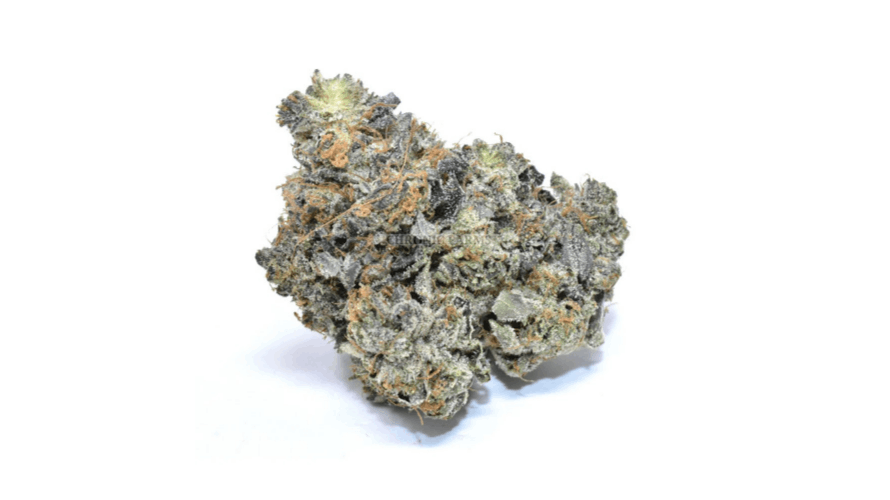 Bubba OG Kush (AAAA+)
The Bubba OG Kush (AAAA+) is a top-shelf Indica dominant hybrid (80:20 Indica to Sativa ratio) with around 22 to 25 percent of THC. 
Use this cannabis strain to reduce stress, encourage quality sleep, and spark hunger levels. 
What makes it similar to Greasy Pink? Firstly, it's an equally powerful Indica. 
The effects are lasting and immediate. Plus, both cannabis strains are flavourful and aromatic. You can expect some of the most dreamy florals from Bubba OG Kush. 
Purchase value buds from Chronic Farms for only $9.99.
Pink OG (AAAA+)
The Pink OG (AAAA+) is another top-tier cannabis strain and a relative to the legendary OG Kush. 
In short, Pink OG is an Indica-leaning hybrid with extraordinary physical effects. 
It is a narcotic candy and sweet vanilla strain that tastes delightful and looks like a dream (bright green buds and vibrant pink hairs, believe it or not). 
Most importantly, Pink OG is potent – even tiny doses of this Indica will get rid of appetite loss, pain, and stress. 
Buy weed online and treat yourself to some for a mere $9.99.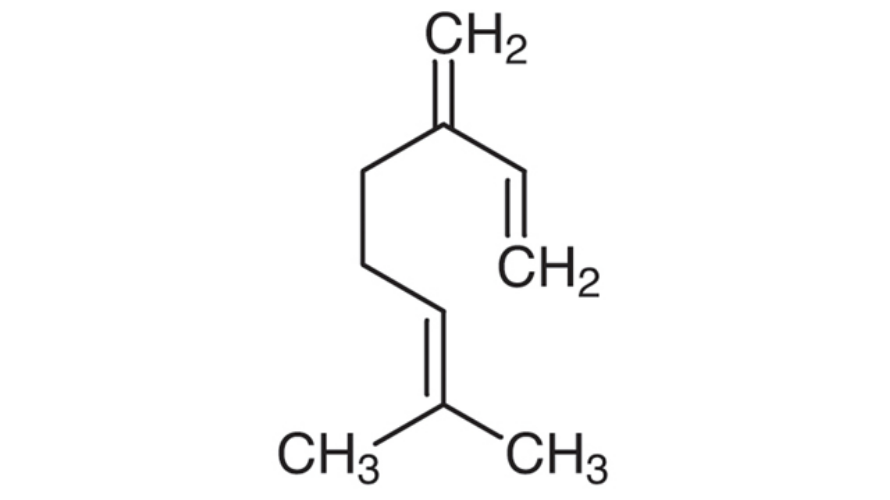 Greasy Pink Strain Info: THC Percentage and Terpene Profile
On average, the Greasy Pink kush provides you with around 22 to 25 percent of THC and 1 percent of CBD. 
Due to its moderate to high THC percentage, medical patients enjoy using this cannabis strain to relieve chronic pain, inflammation, and insomnia. 
Naturally, the exact THC percentage will vary depending on the quality of the batch and the reliability of your weed store or online dispensary. 
Purchase Greasy Pink kush from Chronic Farms and get professional-grade weed with the highest THC percentage. Ultimate potency and efficacy are guaranteed every time.
The Greasy Pink weed strain is abundant in terpenes (the aromatic compounds in cannabis that give different strains their unique flavour, aroma, and possible healing effects). 
Unlike some cannabis strains, Greasy Pink features some unique and beneficial compounds. Here are the most important terpenes in Greasy Pink to consider.
Also known as monoterpene, Beta-Myrcene is a special terpene also abundant in lemongrass, hops, and some species of citrus. According to experts, Myrcene is possibly beneficial for insomnia, inflammation, and pain.
Trans-Caryophyllene gives Greasy Pink its delectable spicy touch and possible antimicrobial, antibacterial, and soothing properties.
Farnesene refers to a chemical compound group located in different plants such as cannabis. 
The Farnesene terpene gives most of the sweet, fruity, and warm notes to the Greasy Pink strain and its calming and anti-inflammatory properties.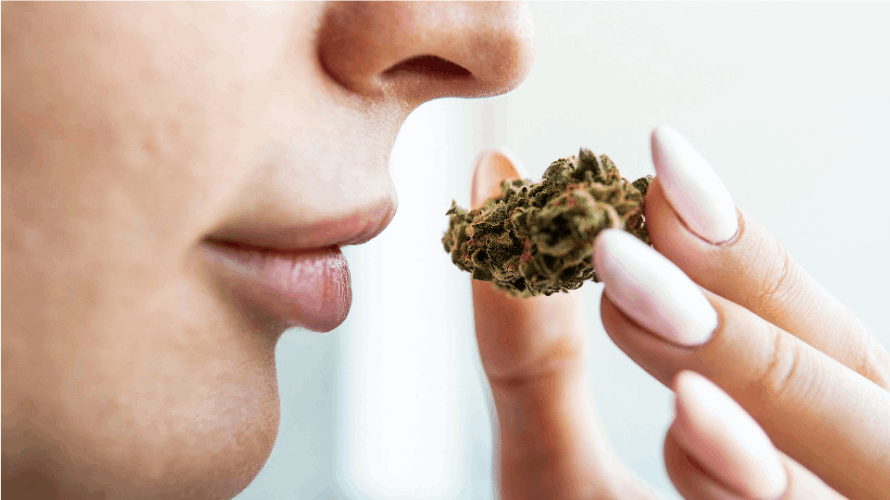 Greasy Pink Kush Flavour and Aroma
Greasy Pink has one of the strongest kush genetics. Because of that, you'll enjoy all of the citrus and gas your heart desires. 
According to enthusiasts, fas and dank pine are the most noticeable scents, alongside a comforting whiff of coffee. 
All these smells work synergistically to create a lovely skunkiness with tones of spice. 
The sweet exhale makes it one of the most popular cannabis strains for consumers with an affinity for sugar. 
Greasy Pink Bubba Strain Effects
Thanks to the sky-high THC levels and long-lasting effects, Greasy Pink can help treat a variety of medical conditions.
For example, medical cannabis users dealing with appetite loss, chronic pain, nausea, insomnia, and mood swings may find relief in this strain. 
Nevertheless, Greasy Pink is not only meant for serious medical disorders – you can also use it to relax and unwind after a long and stressful day. 
Consumers say that the effects kick in almost immediately with an initial tingly sensation. 
You'll get to feel this sensation at the back of your neck, slowly transgressing into other parts of your body, finally immobilizing you and leaving you "locked" to your furniture. 
Before you know it, you will fall asleep and wake up the next day feeling refreshed. 
Use the Greasy Pink strain to ward off stress, anxiety, tension, fatigue, and all signs of negativity from your life. 
If you are plagued by negative thoughts and limiting beliefs, this cannabis strain can make you feel more positive and happy. 
For best results, experts recommend using Greasy Pink in the evening hours, or better yet, before going to bed.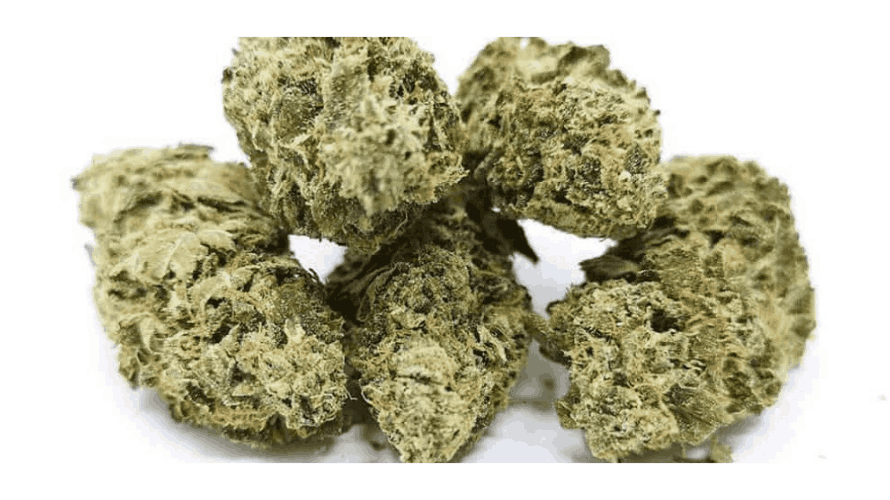 FAQ
Is the Greasy Pink Bubba strain and Greasy Pink the same thing?
Yes, Greasy Pink is short for Greasy Pink Bubba. These two terms refer to the same cannabis strain.
Who needs to buy the Greasy Pink strain?
Stoners who want to feel relaxed, blissful, and happy need to try this cannabis strain ASAP. Also, cannabis users who want to taste something completely different and unique will find this Indica pleasurable.
Where can I buy weed online?
Now that you have an idea of the Greasy Pink strain info, it's time to do some shopping! 
Head to Chronic Farms, Canada's most reputable weed store and choose the ideal cannabis product for you. 
Buy some premium mail order marijuana today and enjoy the finest strains at the most competitive prices. Hurry up, we're selling out fast.