The "Just One More" Guide to Canna Edibles!
Canna edibles are the best thing you can get if you want your snacks to do more than just kill hunger — they will slay reality and take you on the wildest trip of your life!
What are edibles with THC? What are the effects of edibles? These are the most common questions of stoners getting started with edible THC. Fortunately, the answers are all here in this guide!
Below, you will uncover the must-know facts about cannabis edibles, and most importantly — you will find out which top seven edibles made it to the list of the highest-rated and best-tasting at your online weed dispensary! 
We've carefully selected and reviewed the most delicious and effective edibles with THC so you don't have to go through the hassle. 
Chill out, read on, and buy weed online! 

Canna Edibles: Top Three Reasons Why They're the Best Ever!
Cream puffs, doughnuts, decadent chocolate syrups, sour gummies — the list of cannabis edibles is endless! 
These are drinks and food products infused with THC or CBD (sometimes both!), giving you an amazing full-body and cerebral effect. 
However, unlike traditional smoking or vaping, edibles with THC take a longer time to kick in. The effects also last much longer. For more info on the onset and the duration of the effect of edible weed, stay tuned.
For now, let's discuss the top three reasons why you too MUST get edibles with THC from your online weed dispensary!
Canna edibles take you on a long ride

: No need to light up! Just pop an edible and cruise for hours! If you want to experience a long-lasting, hassle-free psychedelic trip, buy weed online and get some edibles now.

Go into stealth mode

: With edible weed, you'll feel like a stoned superspy. Munch on a gummy or a brownie and no one will know what you are up to! 
Edible weed is ideal if you want to enjoy cannabis while staying incognito. They're discreet, easy to use, and you will stay low-key.
You'll know your limit

: Canna edibles give you the control panel. 
You will know exactly how much THC or CBD you are taking so you can get the effect you want. If you are tired of guessing games or you don't want to turn yourself into a human hot air balloon, canna edibles are the right choice to make. 
Always check the dosage on the packaging of the product and talk to a doctor to make sure you get the amount needed.
Another tip: If this is your first time trying cannabis edibles, go slow! While they look like regular candy, edibles are sneaky monsters!

They creep up and slam you down hard. Never use more than recommended on the product packaging or as advised by your doctor.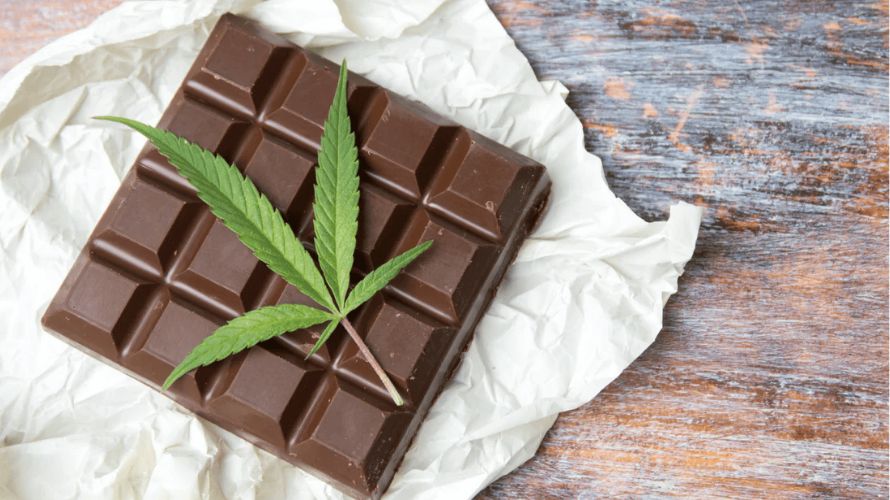 Edibles With THC: When Do They Kick In?
As mentioned before, canna edibles take some time to start vibing. In most cases, edible weed can take anywhere from 30 minutes to two hours to show its magic. 
That said, the exact time frame will depend on factors like your tolerance to weed, age, weight, whether you've eaten, and more.
How Long Do the Effects of Cannabis Edibles Last?
As for how long the effects last — that also depends. For example, you need to take into consideration the potency of your edibles, the type of product you've used, etc. 
Generally, you can expect the high to last from four to eight hours or more! 
Some stoners say that they've been high for twelve or more hours.
The Top 7 Best Edibles with THC to Get Today
Buy edibles with THC and never go back to boring weed! Try these today!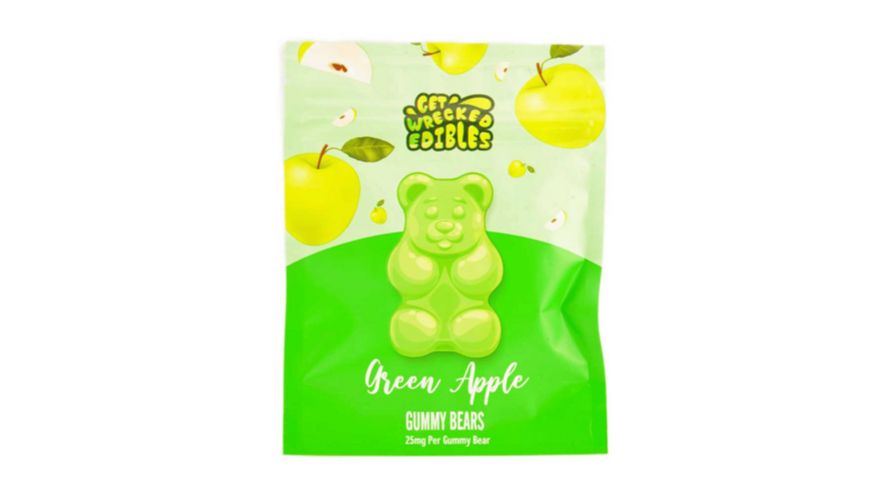 Get Wrecked Edibles – Green Apple Gummy Bears 150mg THC
The Get Wrecked Edibles – Green Apple Gummy Bears 150mg THC is an excellent option if you want to try traditional gummies with a punch. These canna edibles are shaped like nostalgic gummy bears, but they contain 25mg per gummy, for a total of 150mg of THC (you get six pieces per package). 
They're hybrid, so you'll feel a mix of relaxation and sharpened focus! Also, these cannabis edibles taste natural, with minimal ingredients! 
Buy weed online and get them for just $12.99.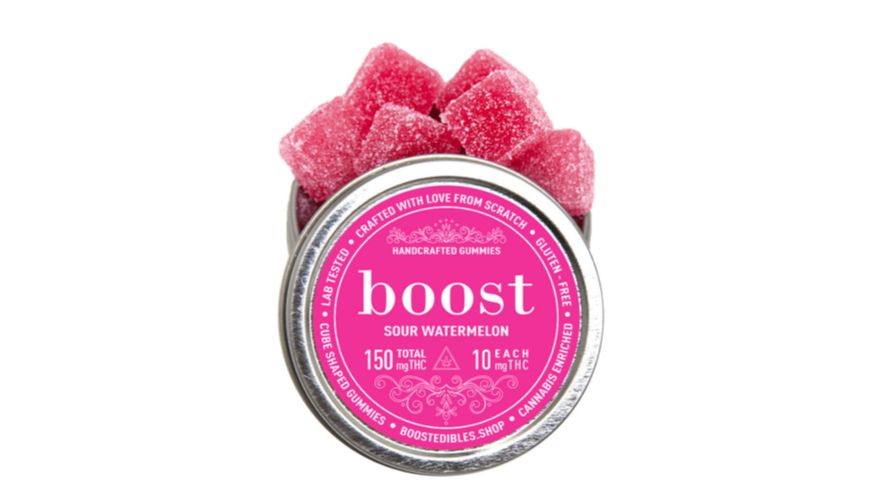 Boost Edibles – THC Gummies – Sour Watermelon – 150mg
Want to try some handcrafted canna edibles? The Boost Edibles – THC Gummies – Sour Watermelon – 150mg are specially created for stoners looking for the best ingredients and phenomenal taste. 
They're gluten-free, organic, kosher, and low in calories. You get 150mg of THC or 10mg per piece! Use these refreshing canna edibles to treat chronic pain and feel relaxed any time of the day. 
Buy weed online and spend a mere $23.99.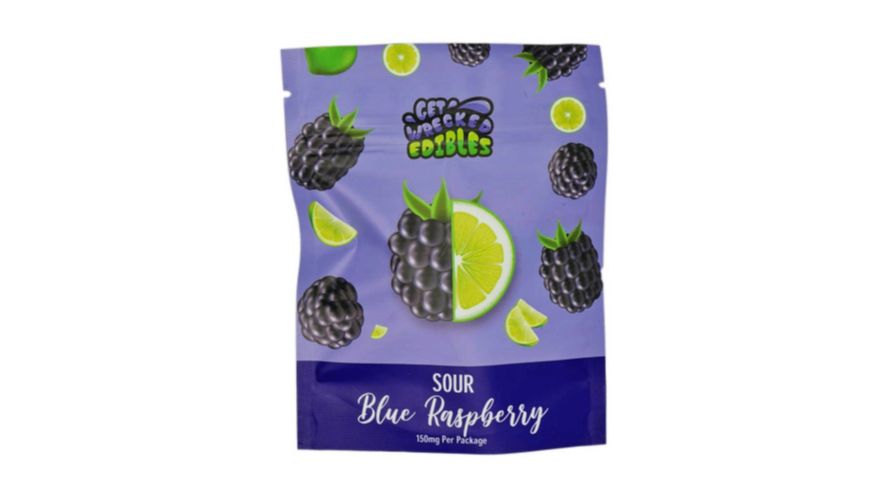 Get Wrecked Edibles – Sour Blue Raspberry
Craving sour canna edibles? The Get Wrecked Edibles – Sour Blue Raspberry gives you 25mg of THC per gummy or 150mg of THC per pack for a measly $12.99! 
They're cost-effective, delicious, and they do the job. Stoners say that these edibles are the best you can get from your online dispensary to feel more mindful, rested, and chill. 
Buy weed online and try it out!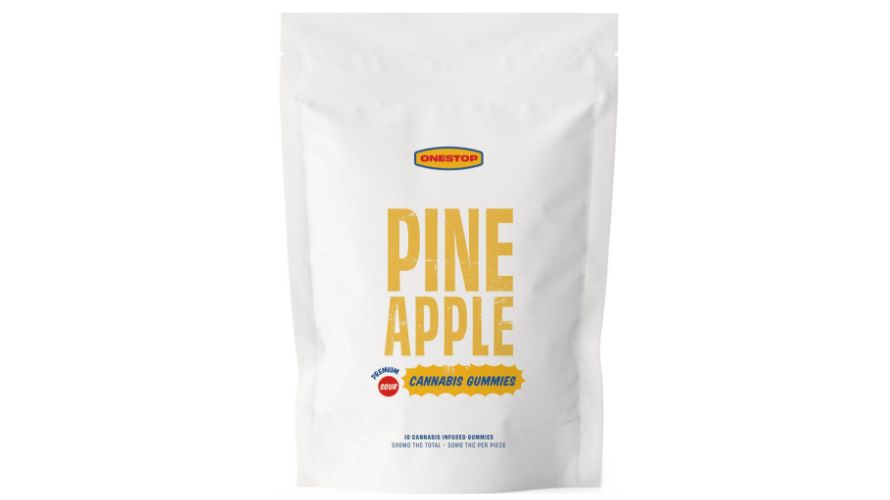 One Stop – Sour Pineapple THC Gummies 500mg
The One Stop – Sour Pineapple THC Gummies 500mg are canna edibles for users who want even stronger effects. They're tasty, chewy, and potent. 
Order it from your online dispensary and get a total of 500mg THC or divide it up into ten pieces with 50mg per gummy. For $17.99, you'll get to taste exclusive lab-tested delta-9 THC on a budget! 
Buy weed online or weed edibles from our online dispensary in Canada!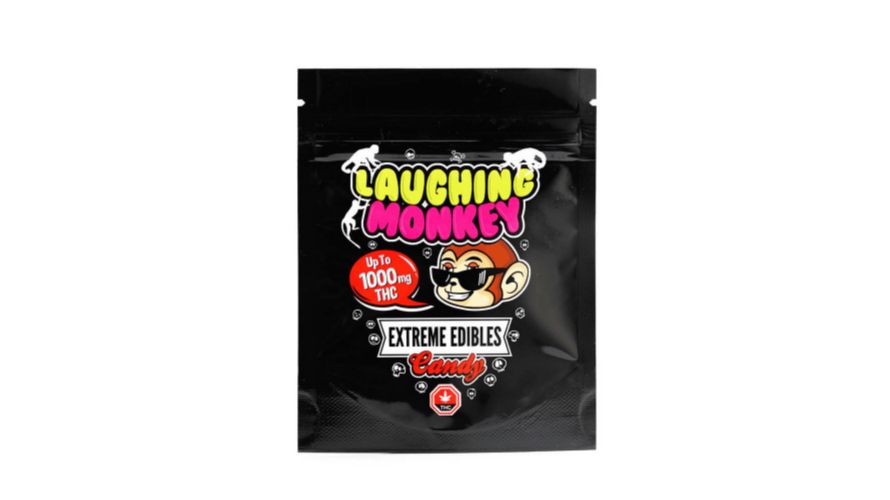 Laughing Monkey – Extreme Edibles 1000mg THC
Are you an expert on the hunt for the king of canna edibles? Go with Laughing Monkey – Extreme Edibles 1000mg THC, one of the most potent gummies you can try at your online dispensary. 
You'll get a whopping 1000mg of THC in a single piece of gummy that you can easily divide into several portions. 
The taste? There are a few to choose from, including Coca Cola, Sour Keys, and Grape. 
Enjoy the highest-grade D9 distillate and buy weed online for $44.99!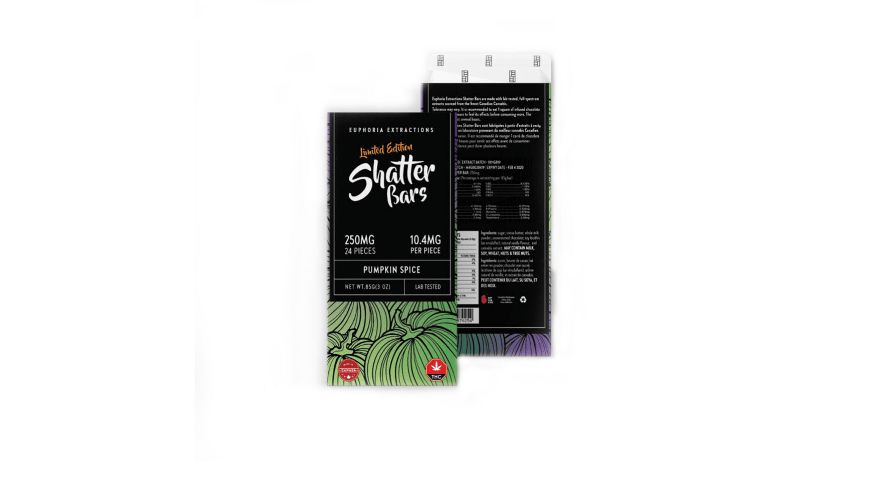 Euphoria Extractions – Shatter Bar – Pumpkin Spice
The flavour of the chill season, pumpkin spice is now available for canna edibles! Try these deluxe Euphoria Extractions – Shatter Bar – Pumpkin Spice with a total of 250mg of THC! 
You'll get 24 pieces, with a square containing 10.4mg of pure, lab-tested full-spectrum THC. 
It's Belgian chocolate, so the taste is otherworldly as well. Buy weed online for $19.99!
Plus, it's also available in a 500mg version.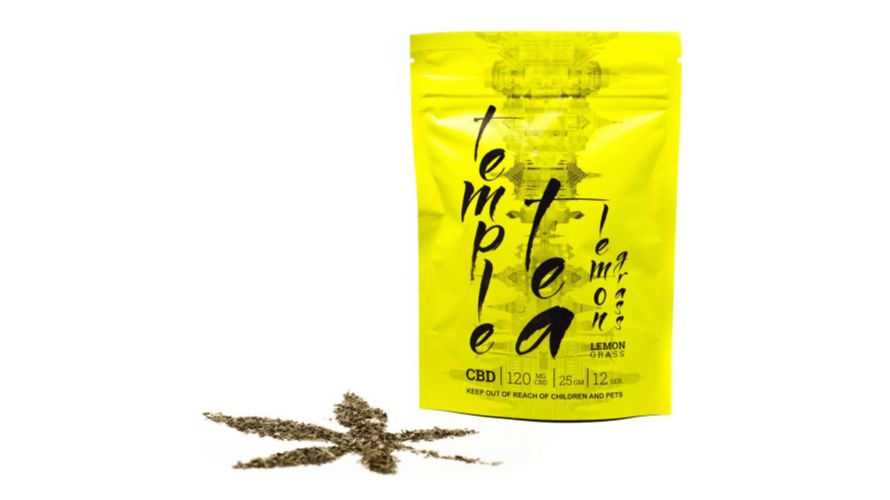 The MOTA – Temple Teas are the ideal canna edibles to enjoy while reading your favourite book. These aromatic blends and flavours provide you with 120mg of THC and an added 20mg of CBD – all of your stress, anxiety, and tension will fade away. 
At your online dispensary, you'll find six cannabis teas, including Moroccan Mint, Lemon Grass, Egyptian Chamomile, Caramel Chai Pu-Erh, Lemon Sencha, and Jasmin Green Tea. 
Hurry up before it's gone and buy weed online for $14.99!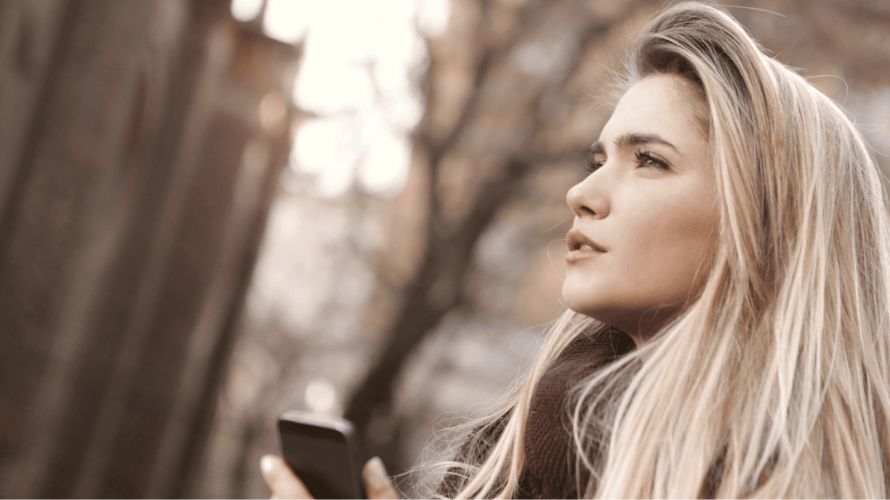 The Key Effects of Canna Edibles
Edibles with THC taste like heaven, but they can also take you to paradise! This is what you can look forward to!
Canna edibles will make you uber chill

: THC products have

potent analgesic properties

. This means that you'll feel cozy, and relaxed, and life will become more vibrant and colourful. You will want to hug everyone and say "I love you!".

Feel like you're in a sitcom

: Eager for some good laughs? Canne edibles will boost your mood and make you want to laugh all night long. Everything will become funnier and you will have the time of your life.

Become a deep thinker

: Is the afterlife real? Do ghosts exist? Why do round pizzas come in square boxes? You'll want to get philosophical when high on canna edibles – and you'll likely find an answer!

Unlock hidden talents

: Did you know you could be the next Da Vinci? Make music like Beethoven? Canna edibles make you more creative and they allow you to create amazing art and music. 
You will also crush that next big project you've been procrastinating on.
Feel like you're time travelling

: Time will feel stretchy. Namely, five minutes can feel like an exciting mini-episode of your life! Enjoy some edibles with THC and make every moment more special.
On top of these awesome recreational effects, edibles with THC can help patients with conditions like chronic pain, anxiety, stress, insomnia, appetite loss, nausea, inflammation, and more.
Of course, if you are dealing with a serious illness and you are thinking about using canna edibles as an alternative treatment, talk to a doctor first.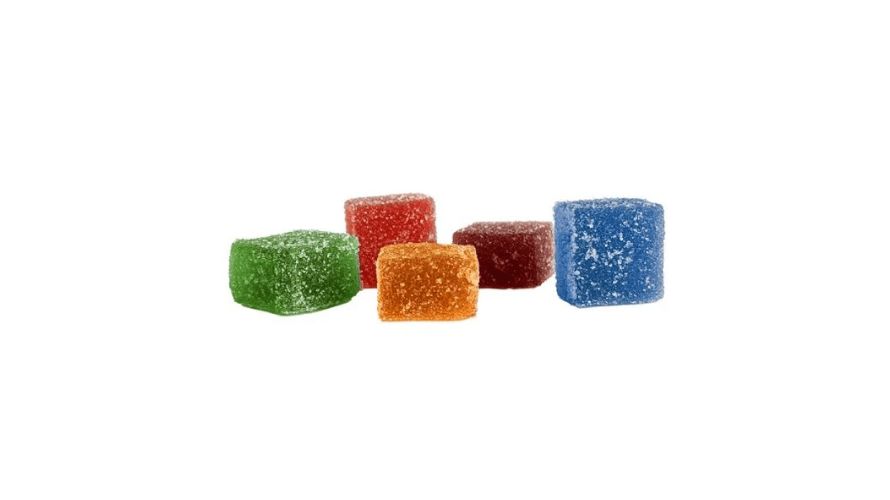 FAQ
Is edible THC safe?
Yes, edibles with THC are completely safe. That is if you buy weed online from a source that lab-tests all of its weed products and has stellar customer reviews.
Who needs to try edible weed?
We recommend edible THC to busy people looking for a quick and effective alternative to smoking herbs. Most importantly, canna edibles are ideal if you are looking for powerful and eternal effects.
Do edibles have side effects?
As with any marijuana product, you could experience side effects of an overdose like paranoia and cottonmouth. To make sure that there are no side effects, stick to the proper dosage.
Purchase Top-Tier Mail Order Marijuana
Pick up some high-grade canna edibles now for the lowest price on the market! Check out your online dispensary to discover incredible, limited-time deals. Buy weed online and get smashed in style!