Get Your Hands on the Potent Phoenix Tears From Our Online Weed Store
What is Phoenix Tears, exactly? If you're curious about unique canna products, you may have come across the stoner-term "Phoenix Tears." 
This highly concentrated form of weed oil, also popularly known as Rick Simpson Oil (or RSO for short), is a star among recreational and medical cannabis users. Find out why!
In this expert-revised guide, we'll discuss everything you need to know about Phoenix Tears – from the basic facts and how it is used to its potential medical and recreational effects. 
Plus, we'll answer some common questions, such as whether you can smoke or dab Phoenix Tears, so you can become an expert at using this potent weed product. 
Keep reading for the rest.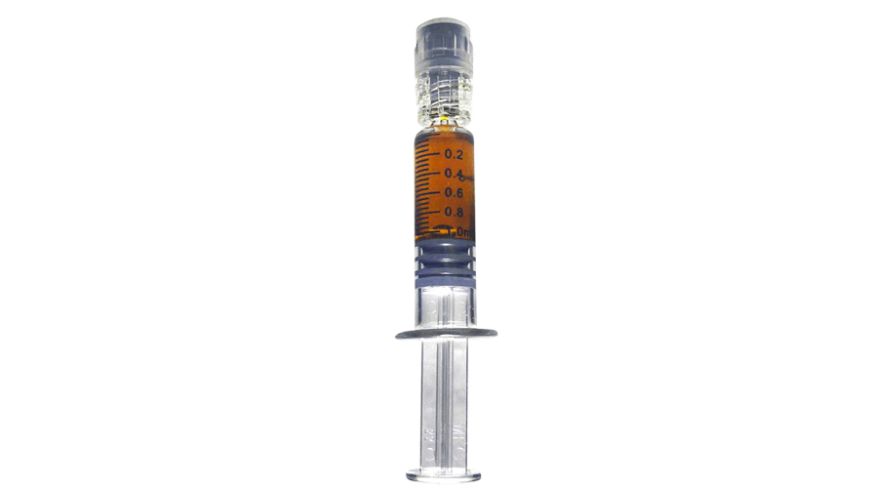 What is Phoenix Tears?
As mentioned in the intro, Phoenix Tears is a highly concentrated type of weed oil that is made through a careful extraction process. 
In short, this oil is famous for its incredibly potent effects, making it a popular choice among both medical and recreational weed users. 
How potent is Phoenix Tears?
In most cases, the THC content of Phoenix Tears can range from 60 to 90 percent, making it much more potent than traditional weed products like dry flower.
But why would you want to try it in the first place?
There are countless reasons why someone might want to buy Phoenix Tears. For starters, it's incredibly easy to use and discreet. 
Simply place a small amount under your tongue and let it dissolve for a few minutes before swallowing. The effects can be long-lasting and powerful, making it an attractive option for consumers looking for a strong and fool-proof weed product.
Where can you buy Phoenix Tears in Canada?
If you're wondering where to buy Phoenix Tears, look no further than Chronic Farms. 
Chronic Farms is the best online weed dispensary in Canada and offers the highest-grade and most affordable cannabis products on the market. 
Whether you're looking for Phoenix Tears, flowers, yummy edibles, or concentrates, Chronic Farms has got your back.
In addition to offering high-quality products, Chronic Farms is also the best place to purchase cheap weed. 
Namely, this weed dispensary offers a variety of products at unbeatable prices, so you can get the marijuana products you need without breaking the bank.
So what are you waiting for? After discovering "what is Phoenix Tears?", grab this product today.
Phoenix Tears: The Recreational and Medical Benefits Will Amaze You
Now that you know the answer to "what is Phoenix Tears?", let's discuss the recreational and medical benefits.
One of the main benefits of Phoenix Tears is its incredible potential to treat a wide range of serious medical conditions. 
For instance, many patients report that Phoenix Tears can help alleviate symptoms of acute and chronic pain, inflammation, anxiety, mild to moderate depression, and even skin cancer. 
What is Phoenix Tears and how can it help recreational users? 
First, Phoenix Tears can produce a strong and long-lasting high that can be ideal for consumers desiring a more intense weed experience. 
Of course, due to its high THC content, we always recommend using cannabis products like Phoenix Tears in moderation.
Besides its potency, another benefit of Phoenix Tears is its versatility. You can use it in a variety of ways, including ingesting it orally, applying it topically, or using it in a vaporizer.
All in all, Phoenix Tears is a highly healing and lasting weed product that offers a wide range of recreational and medical benefits. 
However, make sure to also consult with a medical professional for accurate dosage recommendations.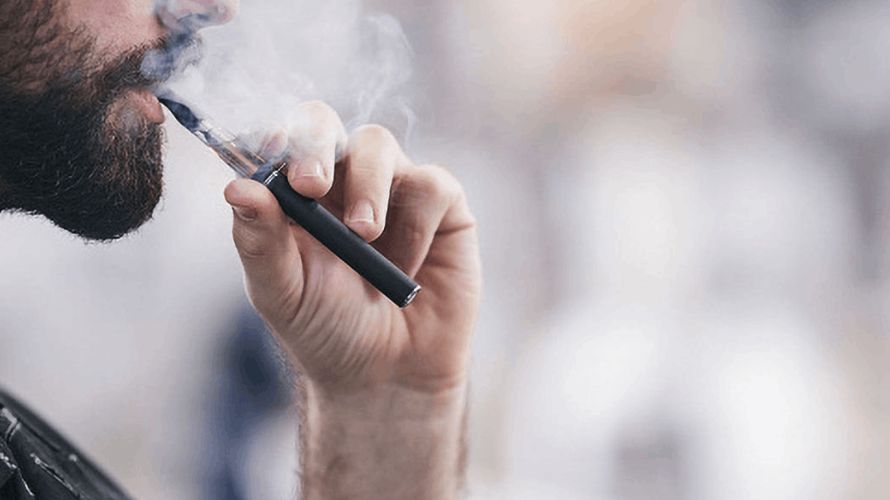 How To Use Phoenix Tears The Right Way: A Guide
So, you want to buy Phoenix Tears in Canada. But first, how do you use it? Can you smoke it, or are the effects more potent when dabbed? Find out below.
Can You Smoke Phoenix Tears?
What is Phoenix Tears? Is it something you can smoke?
As mentioned, Phoenix Tears is a potent marijuana concentrate that you typically ingest orally – so you don't usually smoke it. Why? It's because Phoenix Tears is made with highly concentrated weed oil, which can potentially be harmful to inhale or when heated up).
However, if you are looking to vaporize Phoenix Tears, there is a way you can do it. Here's a step-by-step guide on how to vaporize Phoenix Tears:
Begin by prepping your vaporizer. Ensure it is fully charged and clean of any residue from previous use.

Secondly, take a tiny amount of Phoenix Tears, and place it onto the vape pen's coil.

Next, turn on the vaporizer and set the temperature to a low setting. Refrain from using too high of a temperature, as this can cause the oil to burn and become harsh.

After this, once the vaporizer has reached the desired temperature, take a slow, steady draw from the mouthpiece. 

Finally, following a few hits, turn off the vaporizer and store any remaining Phoenix Tears in a cool, dry place. Enjoy! 
Learning how to inhale weed properly may take some practice.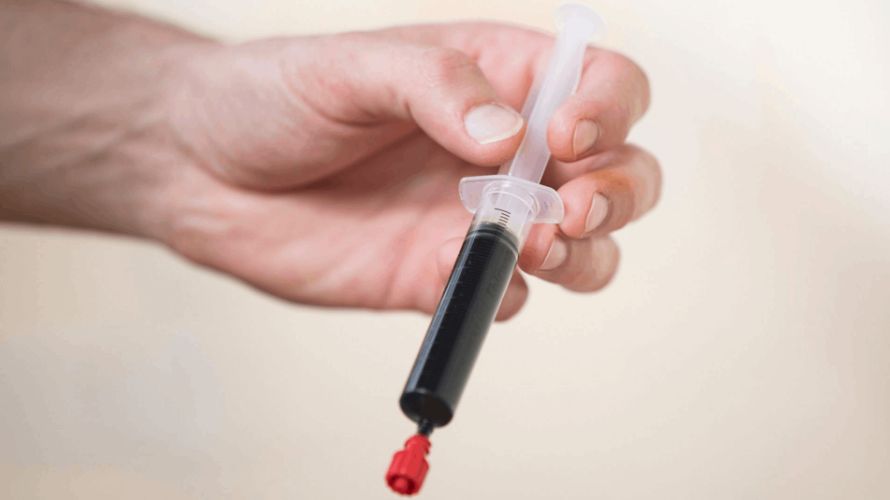 Can You Dab Phoenix Tears?
Yes, you can dab Phoenix Tears!
To dab Phoenix Tears, you will need a few tools. Gather a dab rig, a torch, and a dab tool. Here is how to dab Phoenix Tears the right way:
Step one is to heat the nail of your dab rig with the torch until it is red hot.

Allow the nail to cool for around 20 seconds, as dabbing Phoenix Tears with a red-hot nail can cause it to burn -you'll lose the potency.

With the help of a dab tool, scoop a small amount of Phoenix Tears.

Place the Phoenix Tears onto the hot nail and inhale the resulting vapour via the mouthpiece of your dab rig.

Exhale slowly and wait a few minutes to gauge the potency before taking another hit.
Make sure always to use a small amount of Phoenix Tears when dabbing, as it can be an overwhelming experience. 
As mentioned, ensure that you do not use too much heat, as this will give you an unpleasant effect.
Can you dab Phoenix Tears? Yes. Can you smoke Phoenix Tears? Also,yes! 
However, the best way to use this concentrate is sublingual. Here is how to do it.
You'll want to begin by measuring out a small amount of Phoenix Tears (start with a tiny bit, about the size of a grain of rice).

By using the applicator or a clean finger, place the Phoenix Tears under your tongue.

Hold the concentrate under your tongue for at least 30 seconds without swallowing, allowing it to absorb into your bloodstream.

After the allotted time, swallow the remaining Phoenix Tears and any saliva in your mouth.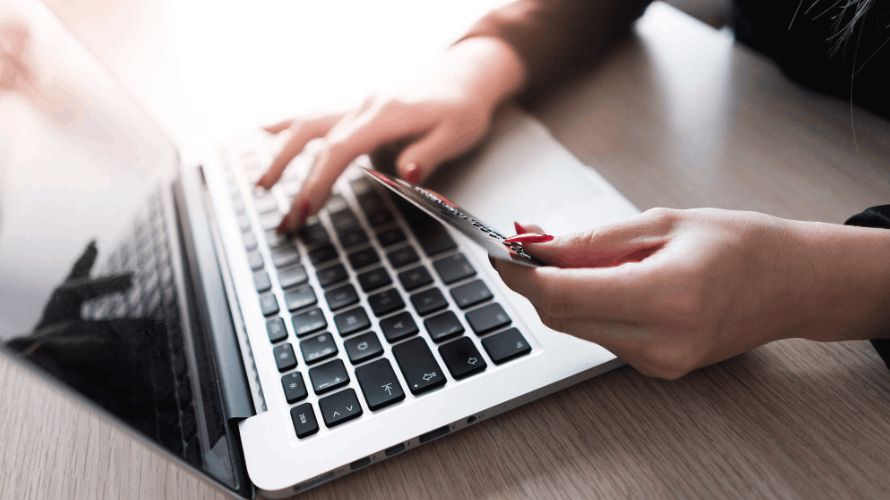 Where Can I Buy Phoenix Tears?
If you're looking to buy Phoenix Tears in Canada, then look no further than Chronic Farms. 
This trusted and reputable online weed store is the perfect place to purchase all your ganja products. Here are some reasons why Chronic Farms is the best:
All products sold at Chronic Farms are high-quality, potent, and safe for consumption. 

Chronic Farms has the most impressive collection of products to choose from, including Phoenix Tears and other cannabis concentrates, edibles like cookies, flower strains, and more. 

Cheap weed has never been this accessible. Chronic Farms offers some of the most affordable prices on the market without sacrificing quality.
Where can I buy Phoenix Tears? At Chronic Farms! Buy mail order marijuana today!
The Best Phoenix Tears in Canada to Get from an Online Dispensary
What is Phoenix Tears oil? It's something you must have now! Check out the reviews below and buy from the best weed dispensary, Chronic Farms.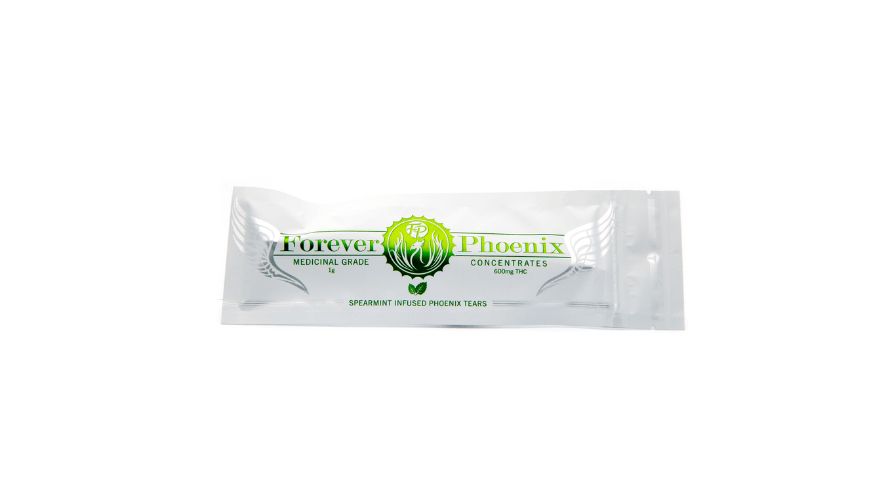 1. Forever Phoenix 600mg THC Phoenix Tears – Spearmint Infused
The Forever Phoenix 600mg THC Phoenix Tears – Spearmint Infused is a professional-grade product for stoners looking for a potent and effective cannabis oil. 
Made from the highest-grade ingredients, these Phoenix Tears are decarbed and ready to use, offering a smooth and enjoyable experience for all taste buds.
The spearmint infusion provides a pleasant taste that makes it easy to consume, and the 600mg THC content offers powerful therapeutic effects. 
Use this cannabis oil to treat various conditions such as migraines, pain, sleep and nerve disorders, and nausea. 
What is Phoenix Tears oil? It's a cheap canna product! At only $29.99, it's an affordable and high-quality option for those looking to experience the benefits of Phoenix Tears.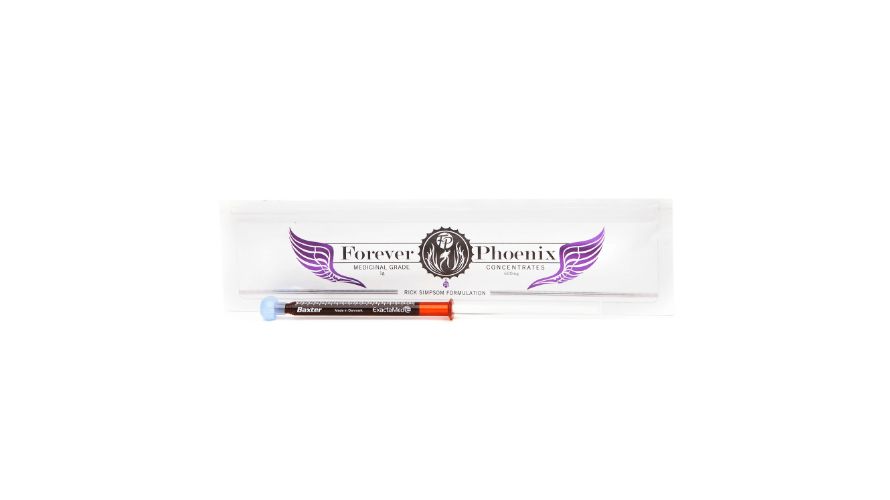 2. Forever Phoenix 600mg THC Phoenix Tears – Original Formulation
The Forever Phoenix 600mg THC Phoenix Tears – Original Formulation is another excellent product for people who prefer a more natural and traditional cannabis experience. 
It is expertly crafted from decarboxylated Indica Kush, so this cannabis oil will make you feel relaxed and sedated for hours. With 600mg THC content, this Phoenix Tears product delivers some of the most potent therapeutic effects you can imagine!
The original formulation is perfect for consumers looking for a more traditional cannabis experience without any added flavours or aromas. Buy it today.
Buy Weed Online
What is Phoenix Tears? It's a cannabis oil that's going to chase away all signs of pain and inflammation! 
Buy Phoenix Tears and other super cannabis products from Chronic Farms, Canada's top-rated online weed dispensary. Shop from this pot store and thank us later!