The Rise of Phoenix Tears: How This Concentrate is Taking the Cannabis World by Storm
Have you ever heard of the amazing abilities of the legendary Phoenix Tears? 
No, they're not the mythical healing tears shed by the phoenix bird, but they come pretty close! 
Phoenix Tears, also popularly known as Rick Simpson Oil (RSO), is a powerful cannabis concentrate that has gained popularity in recent years due to its ability to relieve various health issues such as chronic pain, and inflammation, and even treat cancer. 
Nevertheless, it's not just the remarkable medicinal properties that make Phoenix Tears special. The oil is also easy to use and highly versatile.
This comprehensive guide to Phoenix Tears outlines and explains everything you must know about this concentrate. 
You will learn what makes Phoenix Tears oil special and why you should get some today from your favourite pot store. 
With this in mind, you will uncover where you can purchase the highest-quality Phoenix Tears in Canada on a tight budget.
That said, here is what you must know about Phoenix Tears.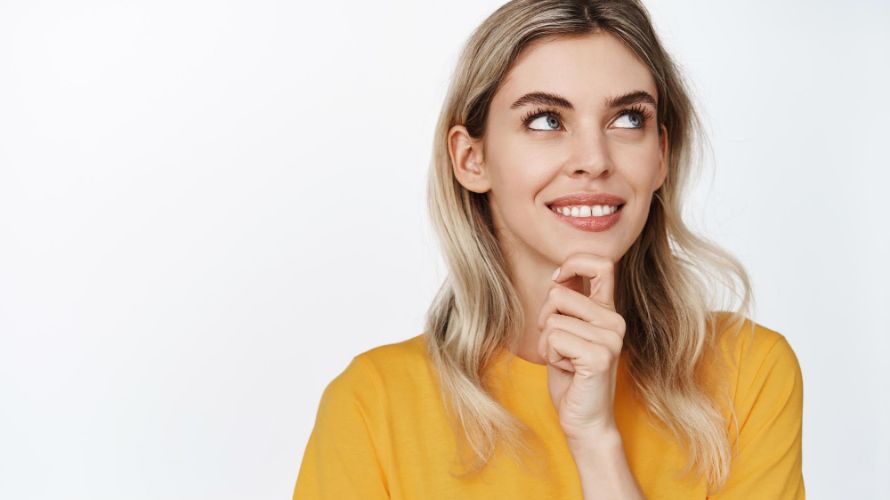 What Makes Phoenix Tears Special?
Before understanding why Phoenix Tears is the latest craze in 2023, let's briefly go through the definitions and characteristics of this cannabis concentrate.
So, what is Phoenix Tears oil and why is it a must-have, especially if you are looking for a mind-blowing high? 
As mentioned earlier, Rick Simpson Oil ( or RSO for short) is also called Phoenix Tears oil, and this is a potent cannabis concentrate that has gained a lot of attention for its potential recreational and medical benefits.
This monstrously strong weed oil is created by a careful extraction process during which the active compounds from the cannabis plant are extracted using a solvent (like ethanol or butane). 
Then, the resulting oil is thoroughly refined into a potent concentrate we know as Phoenix Tears. 
But why is Phoenix Tears oil so amazing and unique? It's simple. 
What makes Phoenix Tears oil so special is that it provides you with high concentrations of cannabinoids, particularly tetrahydrocannabinol (THC, the psychoactive compound in weed) and cannabidiol (CBD), which are believed to have therapeutic effects on your mind and body.
Like the tears of the majestic mythological creature, Phoenix Tears oil also has some outstanding healing properties for a wide array of serious illnesses. 
For instance, many patients suffering from chronic pain, cancer, epilepsy, and other ailments have reported significant relief after using Phoenix Tears oil. 
While the benefits of using Phoenix Tears are still being researched, current findings reveal that there is a lot of potential for using this cannabis concentrate. 
Also, Phoenix Tears is fool-proof, easy to use, and highly versatile. Stoners can consume it orally or apply it topically – more knowledgeable and skilled users may also try to make some at home. 
However, DIY Phoenix Tears is highly discouraged, as it is always best to leave the experimenting to the professionals.
Additionally, because Phoenix Tears THC is a concentrate, a little goes a long way – if you are a broke student or a stoner on a budget trying to cut costs, this product may be the best solution for your needs.
Another thing that makes Phoenix Tears oil special is the THC content. In most cases, you can expect a THC content of around 70 percent or more! 
Compared to regular flower that clocks in anywhere from 15 to 30 percent, the Phoenix Tears THC will blow you away.
Like other cannabis concentrate types, we recommend Phoenix Tears to more advanced users and people with high tolerance levels to THC.
Naturally, the exact THC content will vary, depending on the quality and type of product and the reliability of your source. 
If you are looking for the most potent, effective, longest-lasting, and safest products, shop from Chronic Farms, the best online weed dispensary in Canada. 
Purchase high-grade cheap weed and save your bucks today. Besides Phoenix Tears, Chronic Farms also offers a collection of dry herbs, concentrates, edibles, mushrooms, vapes, and more.
The Best Phoenix Tears in Canada to Get from a Weed Store
Where can I buy Phoenix Tears? Head to Chronic Farms, the best online weed dispensary in Canada and enjoy cannabis concentrate today. 
But first, check out these detailed product reviews.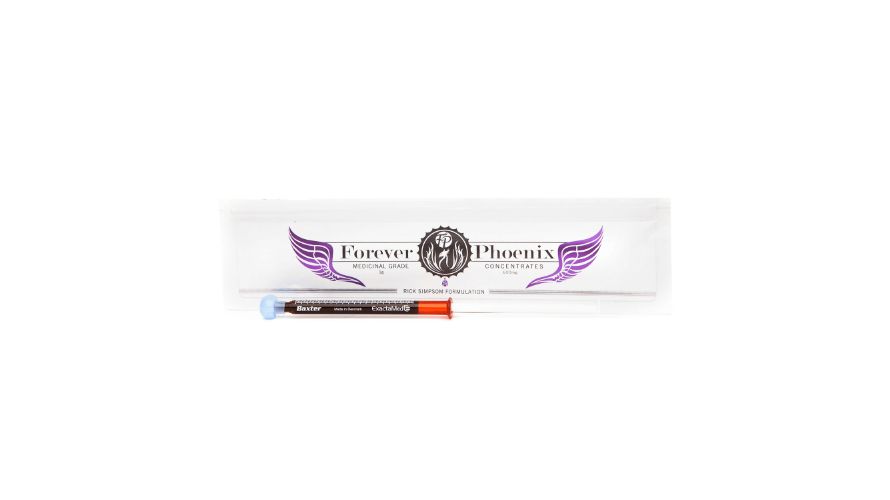 1. Forever Phoenix 600mg THC Phoenix Tears – Original Formulation
The Forever Phoenix 600mg THC Phoenix Tears – Original Formulation is a professional-grade syringe with a medical-grade cannabis concentrate. 
This product is created from a select group of Kush strains that are extremely rich in CBD.  
The product is decarboxylated, so no prep is required – just enjoy it straight away! 
Experts recommend this product for recreational and medical users who want to alleviate chronic pain, anxiety, inflammation, and other ailments. 
The Original Formulation is perfect if you want a smooth and naturally-tasting cannabis oil. Purchase some today for only $29.99.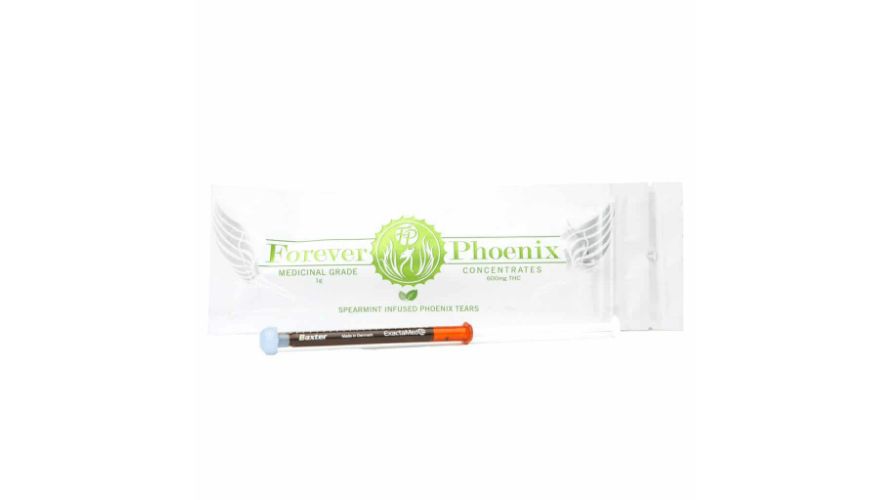 2. Forever Phoenix 600mg THC Phoenix Tears – Spearmint Infused
Feel refreshed and reborn like the mythical bird from the ashes with the Forever Phoenix 600mg THC Phoenix Tears – Spearmint Infused. 
This product is created with organic 99 percent pure ethanol alcohol, which means that you will get a cleaner and more potent medical-grade cannabis product. What conditions can you treat with Phoenix Tears? 
According to experts, this full-spectrum extract is rich in cannabinoids, making it suitable for migraines, Crohn's, nausea, RLS, and nerve disorders. 
For best effects, start with a 10mg dose and wait at least 15 to 90 minutes for the effects to kick in.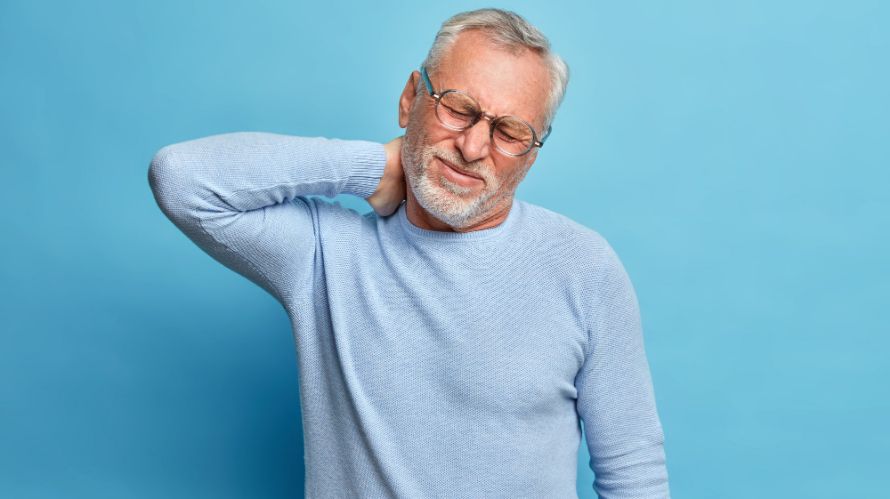 Recreational and Medical Benefits of Phoenix Tears Oil
There are countless reasons why you may want to opt for Phoenix Tears. 
Here are some of the most impressive potential recreational and medical benefits of using this high-THC cannabis concentrate.
Benefits of Using Phoenix Tears Oil:
Your pain will go away

: The number one benefit of using Phoenix Tears Oil is its ability to alleviate acute and chronic pain. 
Patients dealing with conditions such as arthritis, back pain, and fibromyalgia have reported significant pain relief after using this powerful oil.

The reason is that the cannabinoids in Phoenix Tears interact with your body's endocannabinoid system (ECS), which plays a crucial role in regulating pain.
Inflammation in your body will be reduced

: Besides providing you with pain relief, Phoenix Tears oil may also help reduce inflammation in your body. 
Interestingly, inflammation can contribute to a range of serious health problems, from heart disease to diabetes.

By reducing inflammation in your body, Phoenix Tears oil may help improve overall health and reduce the risk of chronic disease.
Chase away anxiety and depression

: Many satisfied customers have reported that Phoenix Tears oil can be an effective treatment for anxiety and

mild to moderate depression

. 
Of course, we recommend consulting with a medical professional, especially if you are planning to treat serious disorders such as depression.
Phoenix Tears may have antitumor properties

: It is also highly possible that Phoenix Tears has the ability to inhibit the growth of tumours. 
However, more research is required to determine the full effects of Phoenix Tears oil on tumours and cancer.
Your sleep levels will improve

: Finally, many consumers just like you have reported that Phoenix Tears can be an effective treatment for insomnia and other life-debilitating sleep disorders. 
In essence, the cannabinoids in Phoenix Tears oil can help promote relaxation and reduce anxiety, which can make it easier for you to fall asleep and wake up the next morning feeling rejuvenated.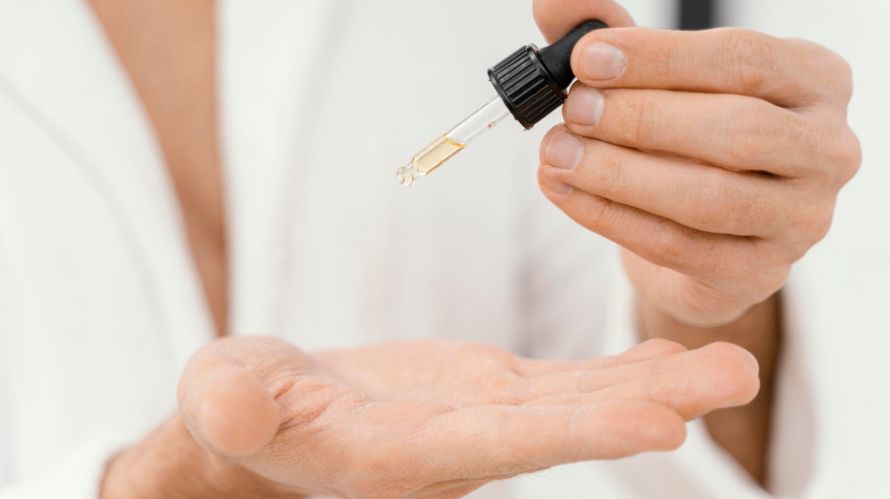 How to Use Phoenix Tears Oil?
As you know by now, using Phoenix Tears is simple. Here are two of the most common methods stoners prefer:
Enjoy some orally

: Undoubtedly, the most common way to use Phoenix Tears oil is to take it orally. Just put a tiny amount of the oil on a spoon or on your finger and place it under your tongue. 
Alternatively, you can mix Phoenix Tears oil with food or drink.
Use it topically

: You can also apply Phoenix Tears directly to your skin. All you need to do is apply a small amount of the oil to the affected area and rub it in gently.
Keep in mind that the dosage of Phoenix Tears can vary depending on your body weight, tolerance level, and the severity of your medical condition. 
Always start low and slow. Since these products are extremely potent, it is also best to purchase Phoenix Tears in Canada from a trusted weed dispensary such as Chronic Farms. 
Choose an online dispensary with credibility and transparency and receive the highest-grade and most effective products available.
FAQ
What is the Phoenix Tears THC Content?
On average, you can expect the Phoenix Tears THC content to be around 70 percent or higher. However, this percentage may vary, based on your source and many other factors.
Where Can I Buy Phoenix Tears?
Buy premium cheap weed and Phoenix Tears from Chronic Farms and get the most potent and flavoursome cannabis on the market.
Where Can I Buy Weed Online?
Buy Phoenix Tears and many other superb, long-lasting cannabis products from Chronic Farms, the best place for exclusive cheap weed in Canada. 
Purchase mail order marijuana today and receive the tastiest and most effective products delivered to your doorstep. 
Hurry up, we're selling out fast. Take advantage of the latest deals and save cash.