Treat Yourself to These Premium AAAA Strains & Change Your Life Forever
The demand for high-grade and powerful weed is on the rise, and with that, here is the ultimate guide to the best AAAA strains for 2023. 
For your convenience, we've gathered the best AAAA strains online that are effective, flavourful, aromatic, and completely safe. So, if you are looking for top-tier weed, this is the article for you. 
Besides learning about the best AAAA strains, you will also uncover what makes these buds special and who will enjoy them the most. 
You will also find out where you can purchase AAAA strains online. 
Here's a quick hint: Buy weed online from a trusted pot store such as Chronic Farms online dispensary in Canada. Save tons of money without skimping on quality quad weed.
With all of this in mind, here is what you must know about the best AAAA strains for 2023.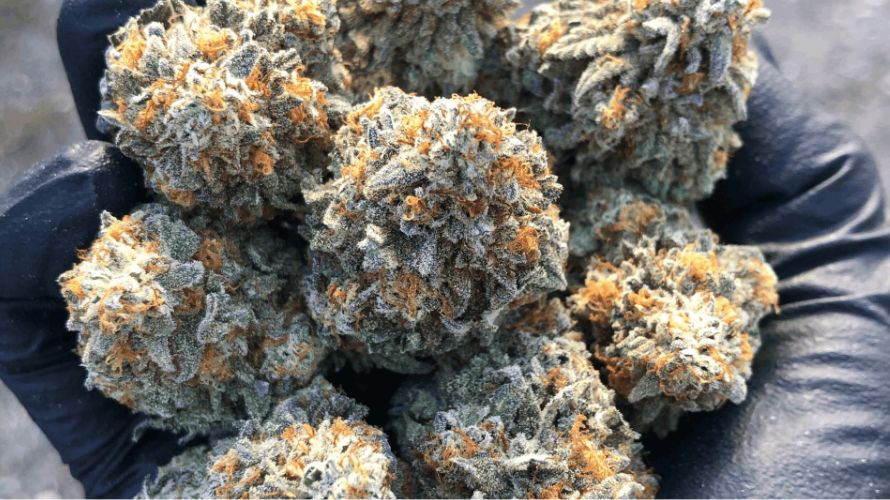 What are AAAA Strains?
Before finding out where to get the best AAAA strains online, let's discuss something called "the grading system".
In essence, the cannabis grading system is a helpful way to categorize and label the quality and potency of different weed products. 
Generally, the system grades cannabis based on its appearance, aroma, flavour, and potency (among other important factors).
Overall, the grading system usually ranges from A to AAAA (or sometimes AAAA+ and AAAAA), with A being the lowest grade and AAAA being the highest. Typically, lower grades are often cheaper, but also less potent and of lower quality. 
Higher grades, on the other hand, are more expensive but are usually more potent and of better quality. 
So, if you want to get the strongest weed strains in Canada, going for AAAA weed is the best option. 
Interestingly, there are many factors that need to be taken into account when grading weed. 
For example, factors that are taken into account in the grading system can include the density of the herb's buds, the presence of trichomes (which contain the cannabinoids and terpenes that give cannabis its effects and flavour), the moisture content, and the overall look of the product.
To summarize, the strongest weed strains are usually AAAA strains. 
Strains of weed that are categorized as AAAA or AAAA+ are the most flavourful, aromatic, powerful, and longest-lasting of the bunch. 
Expert stoners who want to taste the creme de la creme of the cannabis world should opt for AAAA strains or "quad weed". 
Of course, not all AAAA strains are created equal. Before purchasing AAAA strains online, it is wise to look for a reputable and reliable weed dispensary such as Chronic Farms. 
Chronic Farms is the best online weed dispensary in Canada for several reasons. 
Firstly, this online dispensary only provides effective, top-tier, lab-tested, and safe strains of weed (and other cannabis products such as concentrates, vapes, edibles, and more). 
Also, at this weed store, you will come across premium cheap weed that will help you save money. 
Chronic Farms is aware that quad weed can be expensive – because of that, this dispensary made sure that you can find the strongest weed strains for the most competitive prices on the market. Save a fortune without leaving quality behind.
Get These Best AAAA Strains Online Today
Here they are – the best AAAA strains in Canada. Take a look at these in-depth reviews and pick your favourite product today. 
You can get all of these AAAA strains at Chronic Farms for the most competitive price on the market.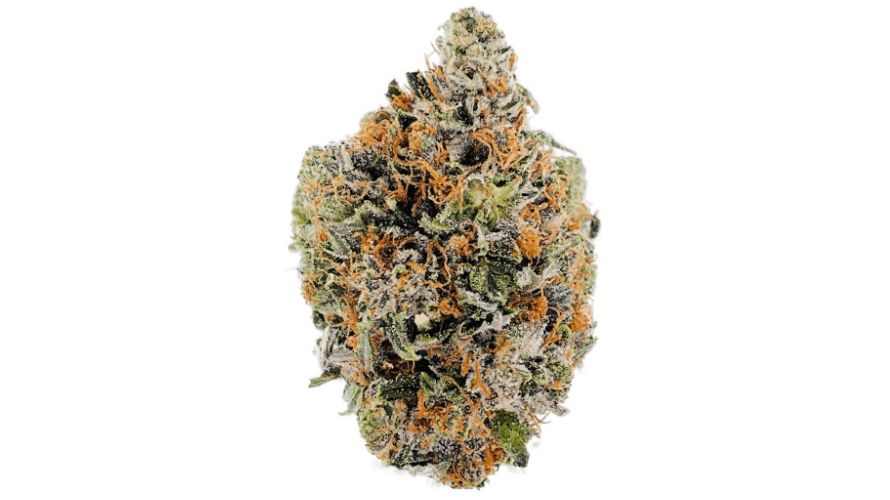 1. High Octane OG (AAAA)
The High Octane OG (AAAA), also called High Octane Kush is a pure Indica strain and the child of Lemon Thai, Hindu Kush, and Chemdawg strains. It's one of the hardest-hitting and most sedative Indicas you'll ever try. 
With a THC content of around 19 to 26 percent, you will experience one of the longest-lasting and most euphoric high of your life. 
Use High Octane OG to relax after a stressful day, get rid of insomnia and other sleep disorders and chase away anxiety forever. 
Stoners also say that it's a great Indica strain to treat acute and chronic pain, muscle spasms, appetite loss, and cramps. 
The heavy spicy herbal exhale and the pungent sour lemon flavour will make you addicted! 
For as low as $29.99, this is one of the most budget-friendly quad weeds you can get.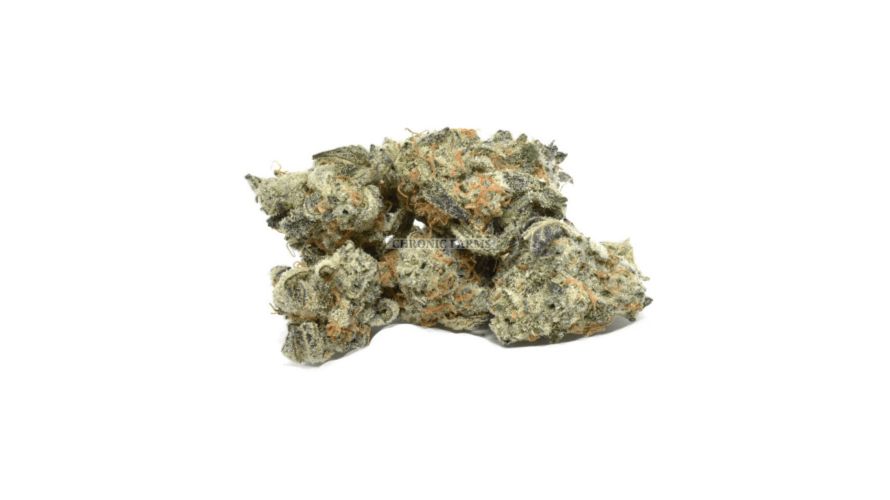 2. Garlic Breath Popcorn (AAAA)
The Garlic Breath Popcorn (AAAA) is one of the latest crazes in the cannabis community. This is an Indica-leaning hybrid (70:30 Indica to Sativa ratio) with around 16 to 18 percent of THC. 
Due to its moderate THC content, even beginners can get high beyond belief (without worrying about the side effects of cannabis overconsumption like cottonmouth). 
This Indica is named for its interesting garlicky flavour that will tickle all of your taste buds. Most importantly, the effects are sleep-inducing and almost eternal. 
Recreational users who want to unwind in the evening, or patients wanting to treat insomnia and chronic pain will find Garlic Breath Popcorn a lifesaver. 
Purchase this quad weed for as low as $79.99.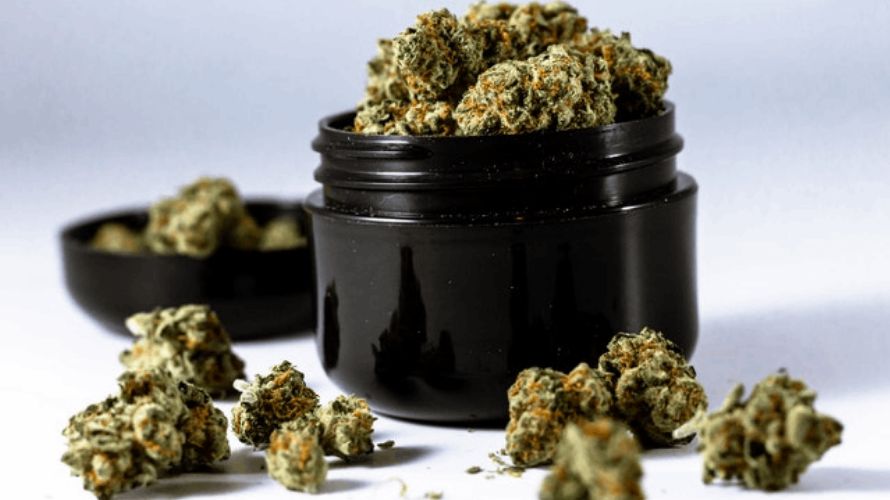 The Recreational and Medical Benefits of Quad Weed
If you want to achieve a spectacular, mind-blowing cannabis experience or you are seeking the strongest weed strains to treat severe medical conditions, AAAA buds are your go-to option. 
To recap, the popular term "quad weed" refers to cannabis strains that have been given the highest grade (AAAA, AAAA+ or AAAAA) based on their quality and potency. 
Here are some of the benefits of AAAA strains for both recreational and medical cannabis users. Consider the following.
Recreationally, quad weed may provide stoners with a more intense and enjoyable experience. If you are looking to relax, unwind, or have a good time with friends, get the strongest weed strains in Canada. 
The high potency and strong effects of these AAAA strains may make them better suited for experienced cannabis users who have developed a tolerance to high THC levels. 
On the other hand, when it comes to medicinal benefits, some patients may find that quad weed strains provide relief from serious and often life-debilitating symptoms such as chronic pain, inflammation, tension, anxiety, and mild to moderate depression.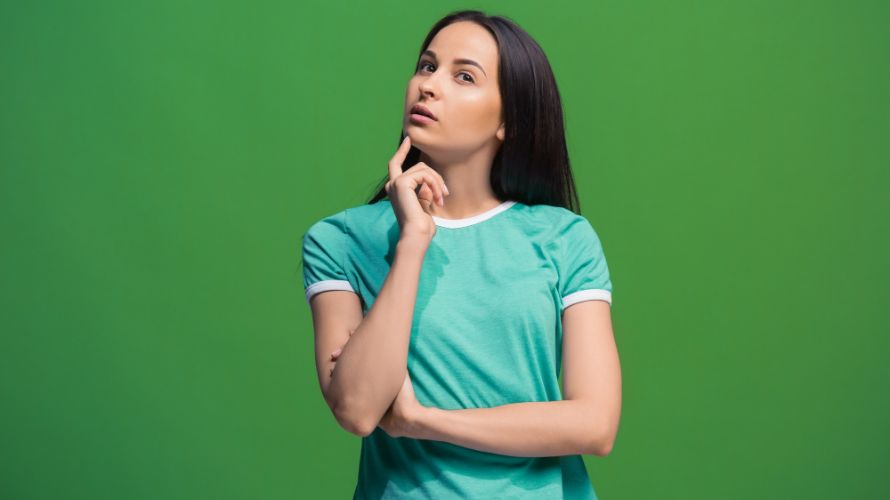 How to Choose a Reliable Online Dispensary
You want to purchase the best AAAA strains online. 
While online shopping is the easiest and often the cheapest way to get your hands on the best buds, finding a good dispensary can be challenging. 
Fortunately, by taking the following factors into consideration, you'll be able to buy AAAA strains online fuss-free. Consider the following:
Do some research on the dispensary before making a purchase. Always check for customer reviews and ratings to gain insight into the reputation of the dispensary and the quality of the products. 
When it comes to Chronic Farms, stoners are raving! Here, you can find the best AAAA strains online that taste phenomenal and work like a dream.
Is there a wide selection of products? One of the benefits of choosing an online dispensary is that the selection is more extensive (compared to a physical pot store). 
We recommend looking for a dispensary that offers a wide variety of products, strains, and trusted brands.

At Chronic Farms, you will discover an impressive collection of mythical and popular dry herbs, delectable edibles, vapes, and much more.
Are the products safe and of high quality? Make sure that the online dispensary uses safe and effective cultivation, production, and testing processes to ensure the quality and safety of their weed products. 
Look for online dispensaries that provide detailed information about their products, including potency and testing results.
Is the customer service helpful and responsive? Choose an online dispensary that provides excellent customer service and support.

Are shipping and delivery quick? Check for information on the online weed dispensary's shipping and delivery policies.





Look for an online dispensary that offers discreet packaging, fast and reliable shipping, and secure payment options. 
Buy mail order marijuana from Chronic Farms and get packages delivered to your doorstep in almost an instant!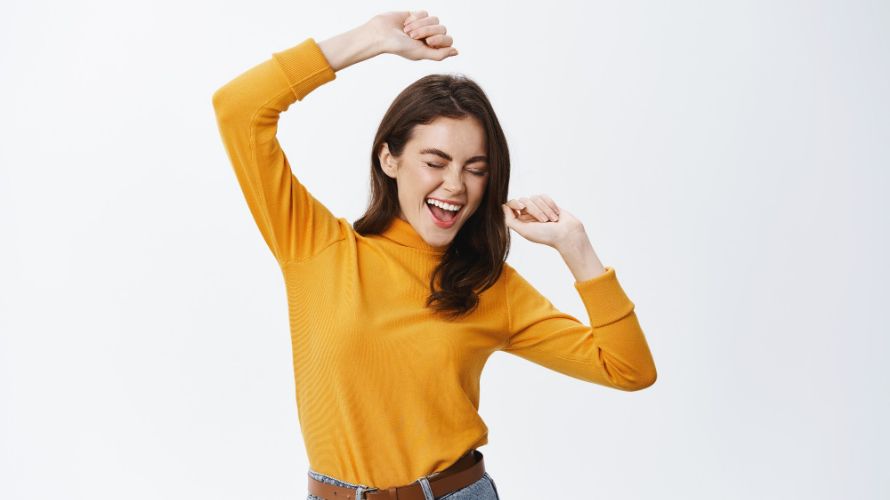 Who Will Enjoy The Featured Strains Of Weed?
Cannabis connoisseurs and consumers looking for the strongest weed strains will enjoy using AAAA buds. 
The weed strains mentioned in this article are powerful, long-lasting, and super psychedelic. Plus, absolutely flavour-packed!
Nevertheless, before using any type of cannabis product, make sure that you first consult with a medical professional and an expert budtender. 
Seeking professional guidance is especially important if you are planning to treat serious medical conditions such as depression, anxiety, and chronic pain. 
If you are a complete cannabis newbie, make sure to start with the lowest dose possible and increase amounts only if necessary.
Where Can I Find The Strongest Weed Strains In Canada?
You can find the best AAAA strains and many other cannabis products at Chronic Farms, an online dispensary you can trust. 
Visit Chronic Farms' official website and pick and choose between a wide array of premium cannabis goodies, including dry herbs, concentrates, delectable edibles, mushrooms, and more. 
Buy mail order marijuana today and find out why Chronic Farms is the best online weed dipsensary in Canada.