The Blueberry Nuken Strain: Exploding with Flavour and Laugh-Inducing Power
Blueberry Nuken is one Indica that's about to enchant your taste buds and blow your mind like never before in 2023! 
Known for its mouthwatering flavours and potent effects, Blueberry Nuken is a true gem among Indicas. 
In this expert guide, we're about to peel back the layers and explore the abundant benefits this Indica strain has to offer. From its impressive THC content to its captivating terpene profile, we've analyzed it all.
Now, if your eyes are fixated on this remarkable strain and you're yearning to buy weed online, consider yourself fortunate! 
At Chronic Farms, you can find the very best cannabis strains similar to Blueberry Nuken, for you to explore and indulge in. 
Educate yourself, become an Indica expert, and try the luscious Blueberry Nuken strain. Read on!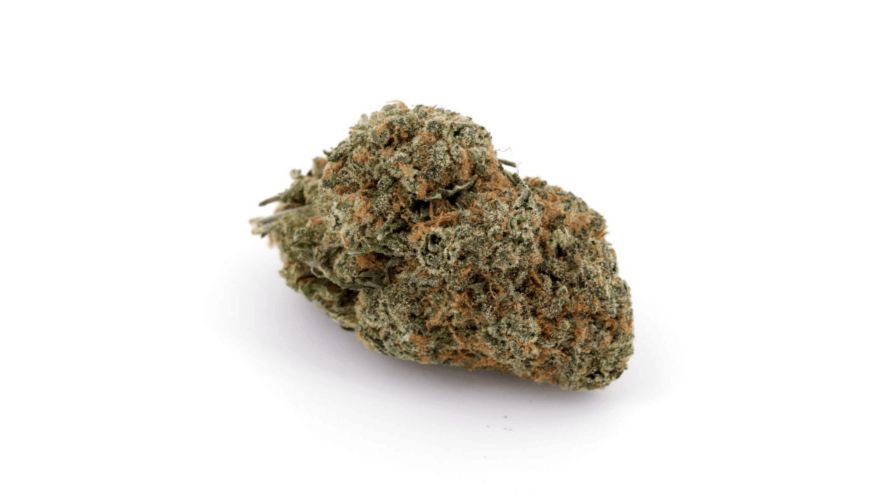 Blueberry Nuken: A Blazing Berry Bombshell
Enter a realm of pure tranquillity —introducing the elusive Blueberry Nuken! 
This mythical Indica powerhouse is guaranteed to have you dozing off in no time, making it a go-to choice for users seeking ultimate relaxation.
Bred from the renowned Nuken and Blueberry Indicas, both celebrated for their sleep-inducing and sedative properties, Blueberry Nuken has a stellar genetic profile.
With an average THC content of around 20 percent, sometimes even higher, this strain is best suited for experienced users and stoners with higher tolerance levels to THC.
Now, let's talk flavour! Blueberries, infused with rich earthiness and delightful sweet undertones – delish! 
As for the effects, Blueberry Nuken is predominantly relaxation-inducing and sedative, making it the perfect companion for winding down after a long day. 
As the stresses melt away, you'll find yourself basking in a blissful state of happiness. 
This strain is beloved by medical patients seeking relief from anxiety, chronic pain, and insomnia, as its soothing qualities work wonders in alleviating these ailments.
However, due to its exceptional reputation and high demand, the Blueberry Nuken strain can be challenging to find and often unavailable. 
Don't worry, we've got a fantastic alternative—the one and only Nuken strain! This Indica-dominant hybrid, consisting of approximately 80 percent Indica genetics, contains around 25 percent THC. 
Its flavours bear resemblance to its offspring, accompanied by a delightful touch of pine.
Nuken, much like Blueberry Nuken, proves useful in treating various conditions such as anxiety, chronic pain, depression, arthritis, gastrointestinal disorders, muscle spasms, fibromyalgia, and stress. 
Overall, it's a versatile strain that caters to a wide range of needs, ensuring a soothing experience for both your body and mind.
When it comes to purchasing your weed, always rely on reputable sources. 
We recommend Chronic Farms, the highest-rated online weed dispensary in Canada. 
At our online dispensary, you'll find a wide array of cannabis strains, edibles like gummy bears and syrups, concentrates like shatter, high-quality distillate pens, and more.
Trust us, the Blueberry Nuken's slumber-inducing powers will seduce you immediately.
Buy weed online and find out why everyone is raving about Blueberry Nuken!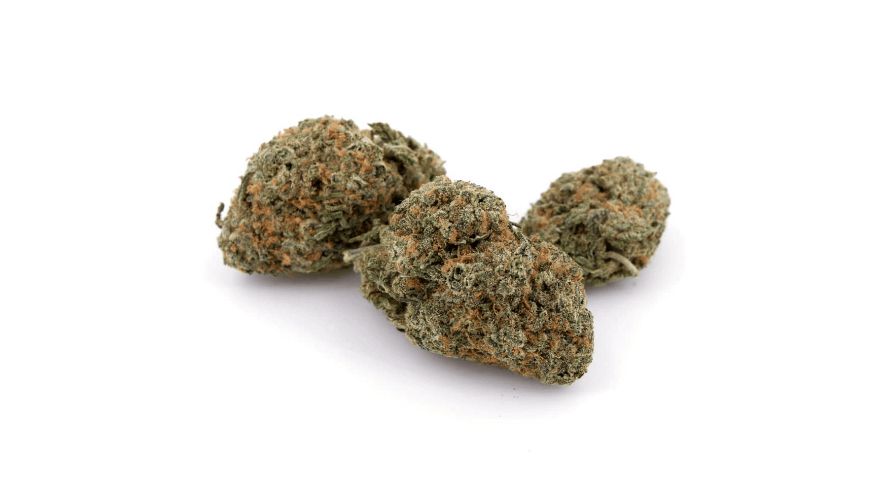 THC Content of the Blueberry Nuken Strain
As mentioned earlier, the Blueberry Nuken strain provides users with a THC content of at least 20 percent, and often even more. 
Now, if you're on the hunt for the crème de la crème of Blueberry Nuken, check out Chronic Farms, the best online weed dispensary in your area. 
We've earned a  reputation as the best dispensary around, delivering top-notch quality and an impressive cannabis selection. 
Don't settle for mediocrity when you can indulge in the best of the best. 
Buy weed online from Chronic Farms, and prepare to be blown away by the intensity and flavours of strains like Blueberry Nuken.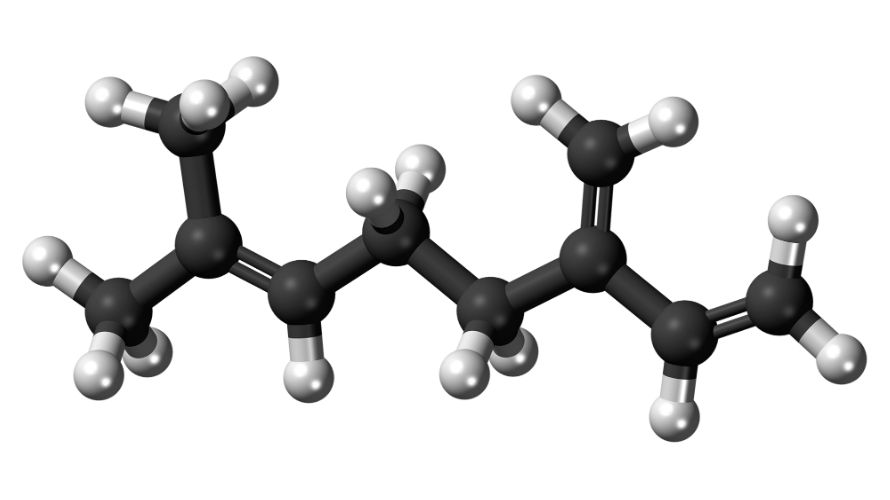 Terpene Profile of Blueberry Nuken
When it comes to the terpene profile of Blueberry Nuken, there are three key terpenes to keep in mind. These include myrcene, caryophyllene, and limonene. 
Here's a closer look at these terpenes:
Myrcene

: The life of the party, myrcene provides users with a distinctive earthy and musky aroma, reminiscent of ripe, juicy fruits. 
This terpene is known for its sedative and lulling properties, helping you unwind and relax after a long day. If you're seeking a cannabis strain that will gently put you to sleep and help you enter a state of bliss, look for one that contains myrcene.
Caryophyllene

: Next on the list is caryophyllene, a terpene that adds a touch of spice to the mix. 
With its peppery and woody notes, caryophyllene not only makes cannabis strains tastier and more aromatic, but it also offers anti-inflammatory and analgesic properties. 
So, if you're looking to melt away any aches and pains, caryophyllene has your back (and your muscles).
Limonene

: Last but not least, limonene joins the party with its zesty and citrusy flair. As the name suggests, limonene offers a burst of fresh lemony goodness, awakening the senses and uplifting your mood. 
Furthermore, this terpene brings a touch of sunshine to the experience, making Blueberry Nuken an ideal choice for consumers looking to banish stress and embrace a joyful mindset.
Buy weed online like Blueberry Nuken and enjoy only the best strains in the canna community!
Flavours and Aromas of the Blueberry Nuken Strain
When it comes to taste, imagine indulging in a luscious bowl of freshly picked blueberries drizzled with a touch of sugar. Each inhale reveals a delightful explosion of sugary notes – it's like eating a gourmet dessert!
Nevertheless, Blueberry Nuken is a master of balance. Just as you're revelling in the sweet mix, a gentle wave of earthiness creeps in, grounding the experience with a touch of natural richness. You have to taste it today!
Recreational and Medical Effects of Blueberry Nuken
Blueberry Nuken, being an Indica-leaning cannabis strain, offers a plethora of recreational and medical benefits that are bound to leave you feeling relaxed, tension-free, and sedated. 
Recreational Benefits of Blueberry Nuken:
Deep Relaxation: Blueberry Nuken has a knack for melting away stress, pain, and tension, leaving you in a state of deep relaxation. Picture sinking into a plush armchair and feeling all your worries fade away.

Blissful Serenity: Be ready for a serene and tranquil mindset as the effects of Blueberry Nuken wash over you. It's the perfect Indica strain for users seeking a blissful escape from the hustle and bustle of everyday life.

Sedative Vibes: As the high intensifies, you'll gradually slip into a state of sedation. Imagine feeling as if you're cocooned in a cozy blanket, ready to surrender to a peaceful slumber.
Medical Benefits of Blueberry Nuken:
Anxiety Relief: Blueberry Nuken is a go-to strain for many individuals seeking relief from anxiety and stress. Its calming properties help quiet the mind and promote a sense of peace and wholeness.

Pain Management: The sedative and analgesic qualities of Blueberry Nuken make it an excellent choice for managing acute and chronic pain and soothing discomfort. Say goodbye to aches and soreness forever!

Insomnia Aid: If counting sheep isn't your thing, Blueberry Nuken may be just what you need to combat insomnia. Its sedative nature can help you drift off into a restful sleep.
Buy weed online from Chronic Farms and find out the amazing effects of Blueberry Nuken today!
Buy Mail Order Marijuana Like Blueberry Nuken: Reviews
Are you ready to buy weed online? Read through these in-depth reviews and purchase buds from Chronic Farms, the highest-rated online weed dispensary in Canada.
1. Nuken – Shatter
The Nuken Shatter is a potent and highly effective cannabis concentrate that delivers a kick when it comes to providing relief for patients dealing with chronic pain, insomnia, fatigue, and crippling anxiety. 
As a quick reminder, cannabis shatter is a translucent, amber-coloured weed concentrate known for its purity and potency. To use shatter, simply heat it with a dab rig or vaporizer and inhale the resulting vapour for fast-acting and powerful effects. 
If you desire an even more powerful product than the Blueberry Nuken strain, here it is – the Nuken Shatter.
Its concentrated form delivers a heightened level of potency, making it an ideal choice for stoners seeking strong and long-lasting relief.  
Buy weed online and enjoy premium shatter for just $9.99.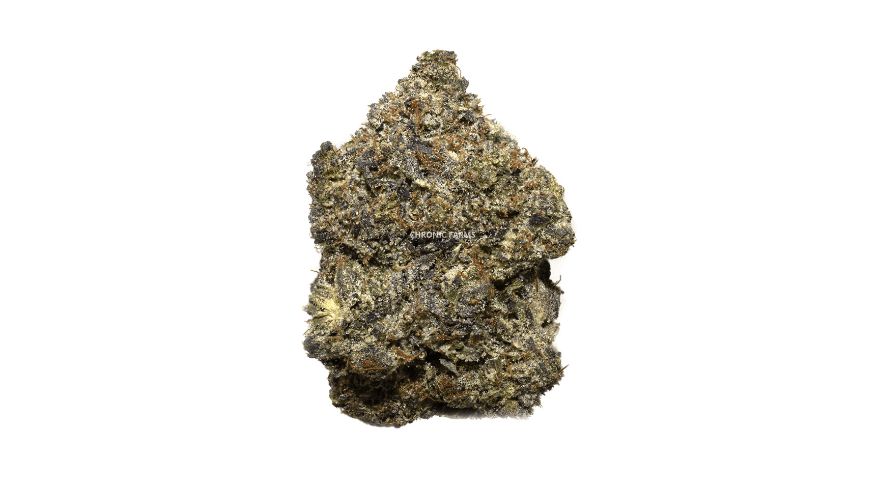 2. Blueberry Kush (AAAA+)
The Blueberry Kush (AAAA+) is a pure Indica, offering a flavour profile and benefits that parallel those of the Blueberry Nuken strain. 
With an impressive THC content of around 24 percent, this top-shelf cannabis strain holds the power to address a variety of conditions such as insomnia, chronic pain, mood disorders, nausea, headaches, and even ADHD. 
Moreover, individuals grappling with mood disorders or ADHD may find solace in the calming and focusing effects of Blueberry Kush. 
Taste the natural sweetness of berries with an earthy undertone and get Blueberry Kush (AAAA+) today. Buy weed online like Blueberry Kush for as low as $9.99.
Visit Our Online Dispensary in Canada
Purchase the tastiest, most effective, and safest cannabis products like the Indica-heavy Blueberry Nuken strain! 
Buy mail order marijuana from Chronic Farms and save money on exclusive weed.