Scandalous Rockstar Kush Strain Info & Review From Our Weed Dispensary
If you are plagued by anxiety, stress, and constant daily tension, you need to get the Rockstar Kush strain. 
Is it really that good? What are the recreational and medical benefits of Rockstar Kush? What does it taste like? Where can you get Rockstar Kush for cheap? Wonder no more. 
This comprehensive review featuring the heavy Indica outlines and explains everything you must know about this cannabis strain. 
You'll learn about the THC content, terpene profile, flavours and aromas, as well as the outstanding effects of Rockstar Kush to make a wise shopping decision. 
By the end of this review, you'll be prepared to confidently head to your favourite weed store and make a purchase today. With that in mind, avoid dodgy retailers and buy weed online from a tried and tested source like Chronic Farms. 
Focus on choosing your buds from a transparent weed store, as this will ensure that your cannabis products are potent, flavoursome, and safe.
Keep scrolling to uncover the mystery that is the Rockstar Kush strain.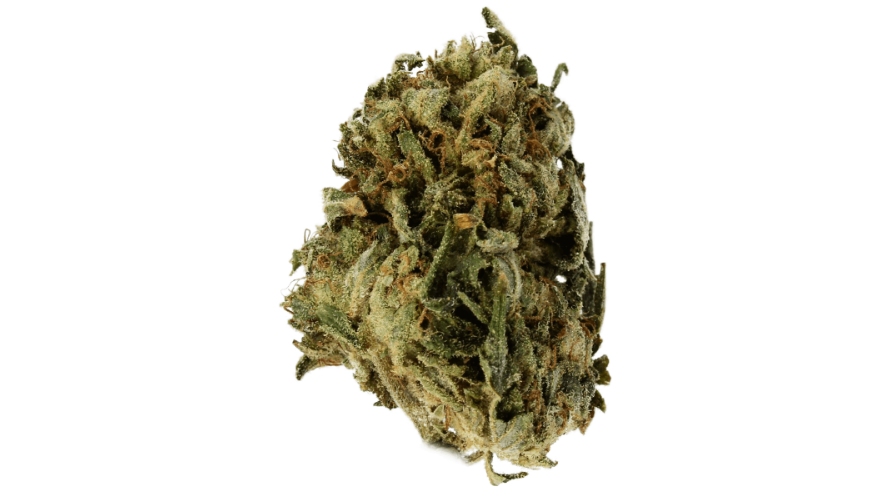 What is the Rockstar Kush Strain?
As mentioned in the intro, the Rockstar Kush strain is a powerful Indica-leaning hybrid (the ratio is 75:25 Indica to Sativa) with a THC percentage of 22 to 25 on average. 
While the exact THC content will vary based on the quality of the batch and the transparency of your online dispensary, in most cases, this is a very potent and effective cannabis strain. 
Purchase Rockstar Kush from Canada's best weed dispensary, Chronic Farms, and get the most flavoursome, aromatic, and intense cannabis products out there. 
To determine the full effects of Rockstar Kush (also referred to as Rockstar OG), it is helpful to look at the parent strains that made everything possible. In this case, we're talking about the legendary Bubba Kush and Rockstar strains. 
Here's a brief overview of these two parent strains.
Bubba Kush is an Indica dominant hybrid (80 percent Indica and 20 percent Sativa) with around 25 percent of THC. It is an overwhelmingly calming and euphoric strain perfect for treating depression, chronic pain, cramps, and stress. 
Bubba Kush is well known for its delectable chocolate and coffee flavour mixed with a spicy and herbal aroma. 
On the other hand, Rockstar (70 percent Indica and 30 percent Sativa) provides around 14 to 19 percent of THC for a milder effect. You can expect to feel happy and slightly hungry when using this strain. 
According to the facts, Rockstar can help treat bipolar disorder, PTSD, and gastrointestinal disorders.
Why is all of this crucial to understand the Rockstar Kush strain? It's simple. Rockstar Kush is the ideal blend of Bubba Kush and Rockstar. 
This hybrid provides the best of the two mentioned strains, and it takes the effects to a completely new level. If you are a lover of Bubba Kush and Rockstar, you need to taste Rockstar Kush today. 
Fortunately, that's possible with Chronic Farms. Buy mail order marijuana now and indulge in the finest-quality Rockstar Kush without having to wait for days, weeks, or even months.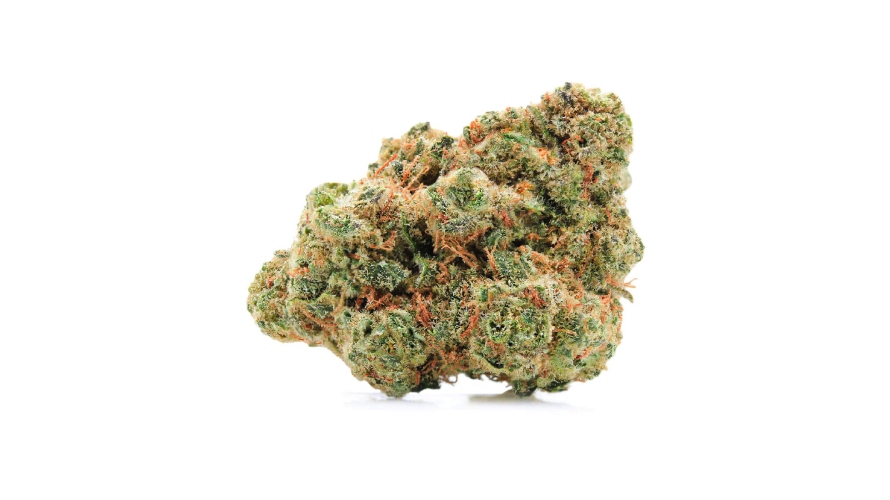 The Best Rockstar Kush Products to Get from Our Online Dispensary
You are finally ready to try the Rockstar OG strain. Check out the following recommendations from the best dispensary in your area, Chronic Farms. 
Besides Rockstar Kush, you'll also gain access to a wide array of quality cheap weed and other exclusive cannabis products. Head to this pot store today and make your first purchase. Now, let's go through the detailed reviews.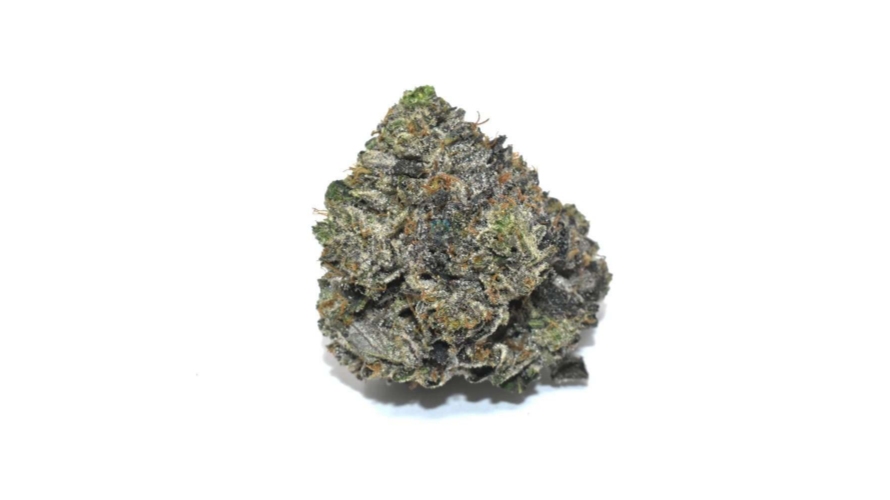 Rockstar (AAA)
As you already may know, Rockstar (AAA) and Rockstar OG are not the same cannabis strain. 
Nevertheless, if you have never tried Rockstar before, you are seriously missing out! This is a mild to moderate Indica-leaning hybrid cannabis strain (70 percent Indica and 30 percent Sativa) created by crossing the famous Sensi Star and Rock Bud. 
Since you get around 14 to 19 percent of THC, you can safely use it in higher doses. Moreover, if you are a beginner or someone with sensitivities to the psychoactive compound, Rockstar may be a good choice for you. 
Nevertheless, this strain should not be taken too lightly! According to user reviews, the high hits you fast and it will last for what seems like an eternity. You'll feel relaxed almost immediately, and all of your soreness, inflammation, and anxiety will disappear. 
You will be left with a sense of joy, tranquillity and complete bliss. Get Rockstar today for as low as $8.99.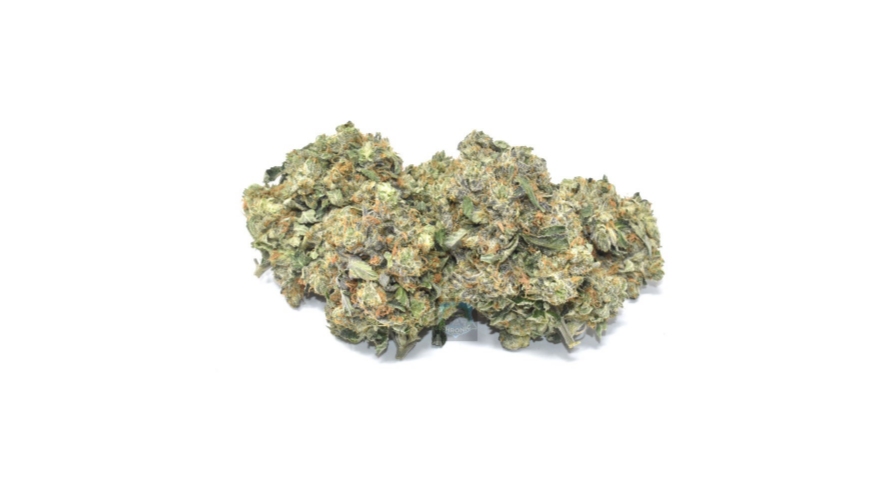 Pink Rockstar (AAAA)
Pink Rockstar is the love child of the mentioned Rockstar Kush and Pink cannabis strains. This Indica hybrid (70 percent Indica and 30 percent Sativa) provides you with around 19 to 20 percent of THC for a hazy psychedelic experience. 
But, what makes Pink Rockstar (AAAA) so special and why does it deserve a spot on our list of value buds for 2023? 
Let's start with how gorgeous this Indica hybrid is. The luscious minty green nugs with vibrant pink undertones make this cannabis strain one of the most stunning out there. 
Despite its innocent appearance, this is a spicy, diesel, and pungent strain that will make you the talk of the room. So, if you are looking for an attention-grabber, Pink Rockstar is ideal for you. The effects are impressive as well. 
According to users, the onset of the high is almost instant. You will feel completely calm and relaxed. All of your worries and insecurities will go away, leaving room for only positivity and confidence. 
Use Pink Rockstar (AAAA) to alleviate insomnia symptoms, chronic stress, and chronic anxiety.Buy it for a meagre $9.99 and save cash today.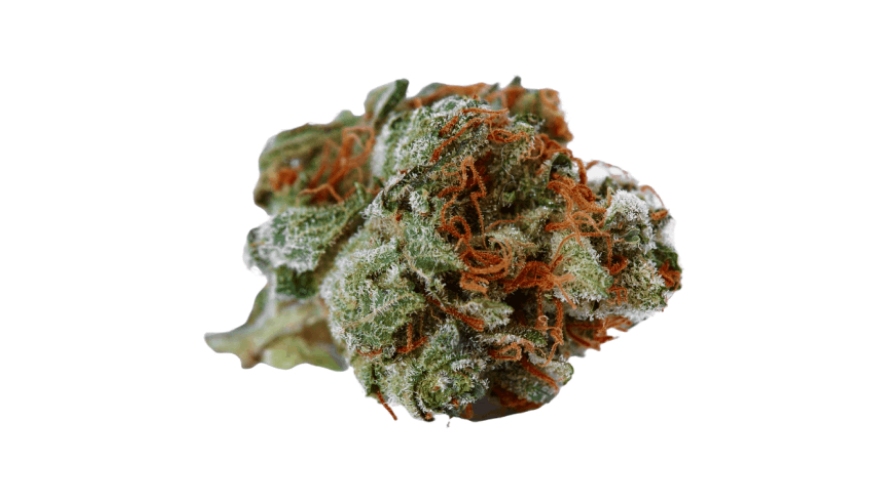 Terpene Profile of the Rockstar Kush
Terpenes are the aromatic compounds in weed that give different cannabis strains their specific flavours, aromas, and possible health benefits. 
When it comes to Rockstar Kush, the terpenes that are the most abundant include Carene, Myrcene, Humulene, Limonene, Bisabolol, and Caryophyllene. As you may imagine, this is a highly aromatic and flavourful cannabis strain chock full of health benefits. 
For instance, Carene is said to have powerful anti-inflammatory effects for patients with chronic pain. Similarly, Caryophyllene can help treat inflammatory bowel disease, and it could also be a possible solution for depression and anxiety.
Flavour and Aroma of the BC Rockstar Strain
Flavour-wise, the Rockstar Kush (also called BC Rockstar Kush in Canada), is absolutely heavenly. Stoners who enjoy a rich fruity flavour combination featuring berries will fall in love with this strain. 
Other than berries, you'll also get hints of refreshing pine with a surprising twist of diesel and spicy notes. The aroma blend is interesting as well. Picture a mix of blueberries with skunky earthy tones. 
While this flavour and aroma profile might not appeal to most stoners, that's actually a good thing. Without a doubt, the BC Rockstar strain is a unique bud that will attract only the most sophisticated cannabis connoisseurs looking for a special experience.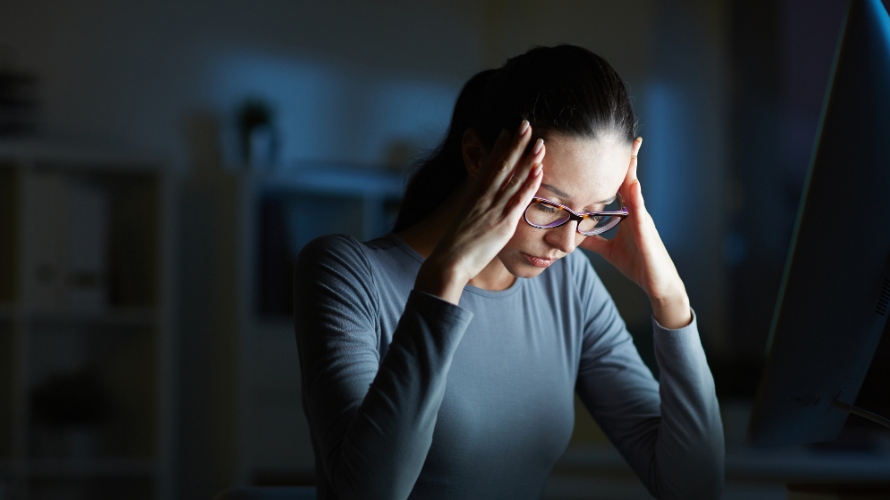 Benefits of the Rockstar OG Strain
Thanks to its impressive terpene profile and high THC percentage, Rockstar Kush is a favourite among both recreational and medical cannabis users. 
According to stoners, the high begins with a strong sense of uplifted euphoria and a dreamy introspection. Almost immediately you'll feel all of your anxiety, limiting beliefs, and negative thoughts vanish. 
The exhilarating high will slowly transgress throughout your body, plunging you into a deep sense of relaxation. 
You'll feel sedated and absolutely immobilized. If you are dealing with appetite loss, and you want to gain some weight, don't worry. The Rockstar Kush strain will give you one of the wildest cases of the munchies. 
The effects are very long-lasting and couch-lock is inevitable.
Here is how medical cannabis users can benefit from Rockstar Kush. According to users, this strain can help relieve anxiety, stress, tension, and inflammation in the body. 
Patients dealing with chronic pain, gastrointestinal disorder, appetite loss, insomnia, and inflammation can also benefit from Rockstar Kush. If you have asthma, this may be the ideal strain for you. 
Most reviewers claim that the hybrid makes you feel refreshed and ready to tackle responsibilities.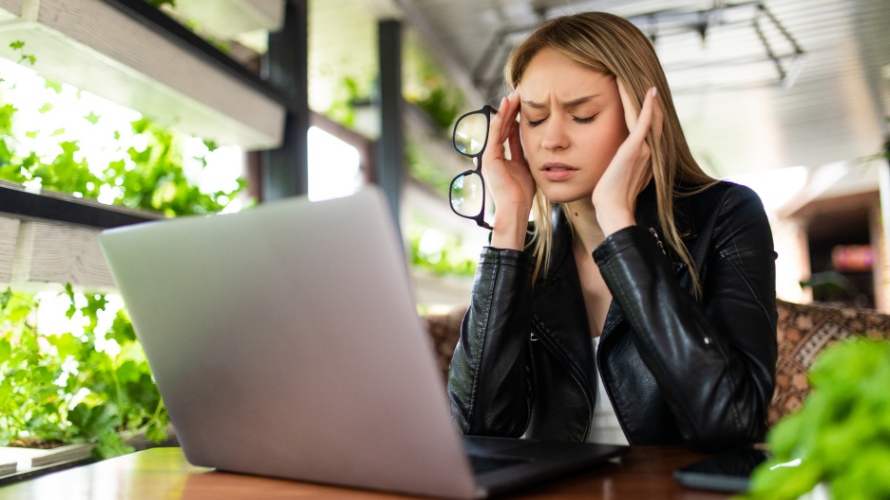 FAQ
Who will enjoy the BC Rockstar Strain?
If you are haunted by anxiety, chronic stress, and negative thoughts, the BC Rockstar strain could change your life. This strain will ward off limiting beliefs that keep you stuck in life and slacking on work. 
For best results, use this strain during the evening or better yet, before going to bed. Anyone dealing with sleep disorders such as insomnia will benefit from this strain. 
According to countless stoners just like you, the Rockstar Kush strain will make you feel relaxed and help you fall asleep faster. You will wake up feeling rested and ready to tackle the next day.
Is the Rockstar OG strain suitable for beginners?
Yes, the Rockstar Kush strain is suitable for beginners. However, make sure to always practice responsible and mindful cannabis use. If you are just getting started with weed, we recommend using minimal doses and always checking in with how you feel. 
Only adjust the doses if required. Also, it is best to consult with a medical professional for expert guidance and advice.
Where can I purchase the best value buds in Canada?
Get the Rockstar Kush strain info and other rare or popular cannabis products at the best weed store in Canada, Chronic Farms. Check out the official website to stay on track with the latest deals, sales, and discounts. 
Buy mail order marijuana today and receive your products fast. Hurry up, stocks are limited!