Our Mimosa Strain Review May Lead to a Rewarding Day
If you are an avid fan of the boozy cocktail of the same name, you will fall head over heels in love with the Mimosa strain. 
Stoners who are fans of energizing Sativa hybrids and delicious fruity flavours will enjoy this strain the most. 
If you are ready to learn more about the Mimosa weed strain, you have clicked on the right article. 
Below, you'll find some of the most important pothead-approved facts about the Mimosa weed strain, including its terpene profile, THC content, flavour and aroma, and expected effects. 
If you are wondering whether this Sativa hybrid is worth your bucks, this article will help you make a wise shopping decision. 
Besides finding out the Mimosa weed strain info, you will also uncover the top three hottest cannabis products on the market. 
Remember, if you want to buy weed online safely, we recommend choosing a reputable dispensary like Chronic Farms.
With that in mind, here is what you must know before you buy Mimosa weed in Canada.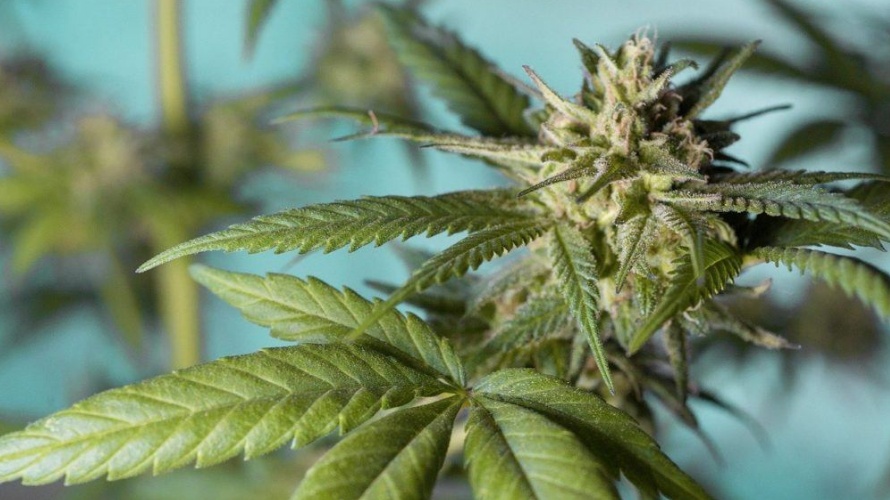 What is the Mimosa Strain?
Mimosa is a Sativa-dominant hybrid cannabis strain (70:30 Sativa to Indica ratio), and the "baby" of Clementine and Purple Punch. The breeder is the famous Symbiotic Genetics. 
Ever since its creation, Mimosa has continuously grown in popularity among cannabis enthusiasts. Here is a brief overview of what you can expect from the Mimosa weed strain.
Mimosa is a go-to cannabis choice for anyone who wants to burst with energy all day. Since it is a Sativa-dominant strain, you can mainly expect energizing and invigorating effects. 
Stoners claim that this strain will make you feel focused, clear-headed, creative, and motivated.
Since it is a morning and daytime strain, Mimosa is not the best choice for the evening hours. 
However, if you usually have projects to finish after work or in the evenings, or you prefer to study before bed, Mimosa can be a suitable choice for you.
There are a number of reasons why consumers recommend this strain, and here are some of the many perks of Mimosa:
It is a high-THC strain (around 23 to 27 percent of THC).

It will make you feel focused and energetic.

It is the ideal morning strain.

It is insanely delicious and aromatic.

It is a beauty to look at.
Speaking of its appearance, this is one of those rare cannabis strains that will first draw you in with its look. 
Namely, the buds of the pant grow round, small, and rich olive-green. You'll see the white trichomes shimmer like specs of glitter.
Overall, this is a highly addictive strain. 
Since it is moderately high in THC, it is most suitable for expert users and people with high tolerance levels to the psychoactive compound. 
Nevertheless, with moderation, even beginners can reap the benefits of Mimosa.
If you are interested in purchasing this weed online in Canada, look no further. Check out Chronic Farms, the number one weed dispensary in your area. 
Purchase some of the highest-grade rare and popular strains for the most affordable prices. Get some cheap canna today without sacrificing flavour, aroma, and potency.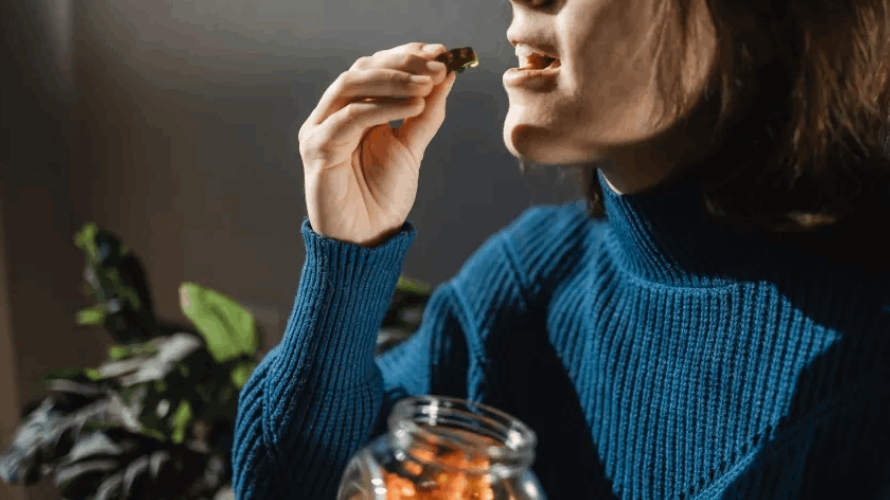 Mimosa Strain Flavour and Aroma
Anyone with an affinity for delectable fruity flavours should buy the Mimosa strain in Canada. 
According to the user reviews, Mimosa strain is bursting with flavour. You can expect a tropical mixture of refreshing lemons, oranges, and clementines. 
The fruity notes are perfectly balanced out with a slight "tangy" zest that brings out the sour and sweet smell of the strain. Besides being insanely flavoursome, this strain is also aromatic. 
If you are looking for a discreet strain that won't stink up the entire room, you may need to look elsewhere. 
Namely, the Mimosa strain is one of the most pungent and delectable strains out there. You can expect the perfect ratio of fresh floral and earthy fragrances. Simply irresistible.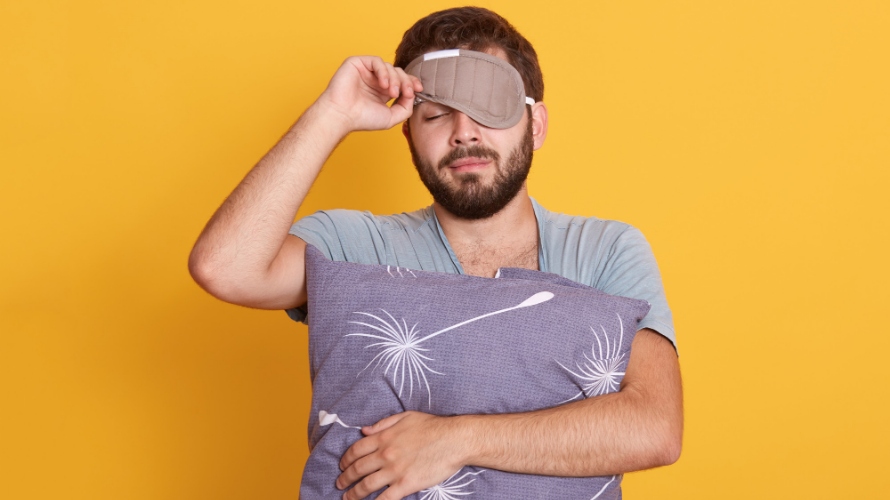 Mimosa Weed Strain Info: THC Content and Terpene Profile
Based on the Mimosa strain info, on average, this Sativa-dominant strain offers anywhere from 23 to 27 percent of THC. 
The exact THC content will vary, depending on the quality of the batch and the reliability of your weed dispensary. 
If you are seeking the most potent products on the market, we suggest purchasing value buds from dispensaries with credibility like Chronic Farms. 
Since Mimosa provides up to 27 percent of the intoxicating compound, you can imagine the head-strong effects! 
While this strain can work for beginners and people more sensitive to THC, it is best to always practice mindful and responsible cannabis use. 
If you abuse and misuse this strain, you may deal with cottonmouth and light paranoia.
This is a terpene-rich cannabis strain. For reference, terpenes are the aromatic compounds in weed that give strains their specific aroma, flavour and benefits. 
When it comes to the Mimosa weed strain, the most abundant terpene is Myrcene. 
Other terpenes that come with this strain include Valencene, Limonene, Sabinene, Linalool, and Phellandrene. 
According to research, Myrcene is one of the most widespread terpenes in modern-day cannabis. It is thought to make you calm and relaxed. 
You can also find Myrcene in mango, lemongrass, and thyme. When it comes to the effects, Myrcene is believed to make you feel sleepy and tranquil. 
This terpene is also a good option to reduce inflammation and relieve pain.
The Best Mimosa Strain Products from Our Online Dispensary
If you are eager to purchase Mimosa weed in Canada, here are some top suggestions for you. 
You can get these cannabis products and other fantastic budget buds at Chronic Farms, your next favourite online dispensary. Check out the reviews and make a purchase today.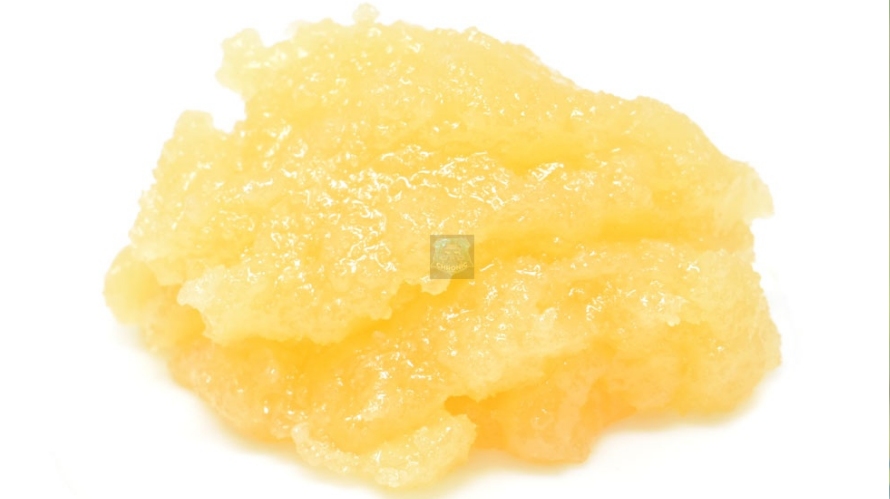 Mimosa Live Resin Concentrate
Consumers who want to try something fun, different, and super powerful should go with Mimosa Live Resin. 
This potent concentrate is suitable for the brave and the bold. It will give you one of the strongest cannabis experiences imaginable. 
If you are new to live resin, here's the tea. 
This is a popular cannabis concentrate that is extracted from cannabis plant material that has been freshly frozen, blasted with a solvent such as butane hash oil (BHO), propane, or butane, and carefully pressed. 
Learn more about the different types of cannabis concentrates before purchasing this live resin.
Dab it and embark on an unforgettable marijuana trip! 
Thanks to the preserved terpenes and trichomes, this live resin retains the complete flavour and aroma profile of the original cannabis plant. 
You can purchase the Mimosa – Live Resin at Chronic Farms for only $14.99.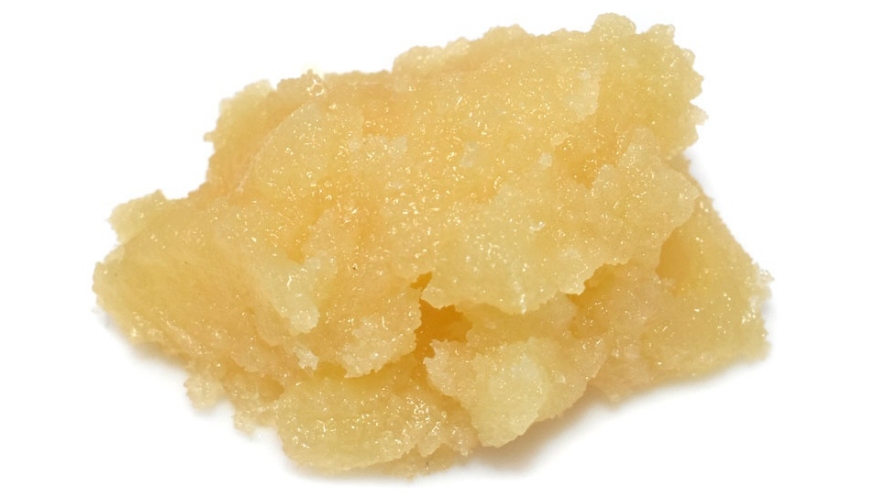 Strawberry Mimosa Caviar Concentrate
Do you want to experiment with the Mimosa strain? If so, get yourself some Strawberry Mimosa Caviar. Strawberry Mimosa is Mimosa's relative and it is famous for its fast-acting effects. 
Like the original Mimosa, Strawberry Mimosa will make you feel energetic, euphoric, and motivated. 
This is the ideal strain to enhance productivity levels and get stuff done. 
If you have been feeling lazy and you need an extra dose of motivation, we recommend trying out the Strawberry Mimosa – Caviar. 
Caviar is a powerful cannabis concentrate that is carefully dipped in hash oil and then coated in resin. It's an ultra-powerful solution to all of your problems. 
Get it now for just $14.99.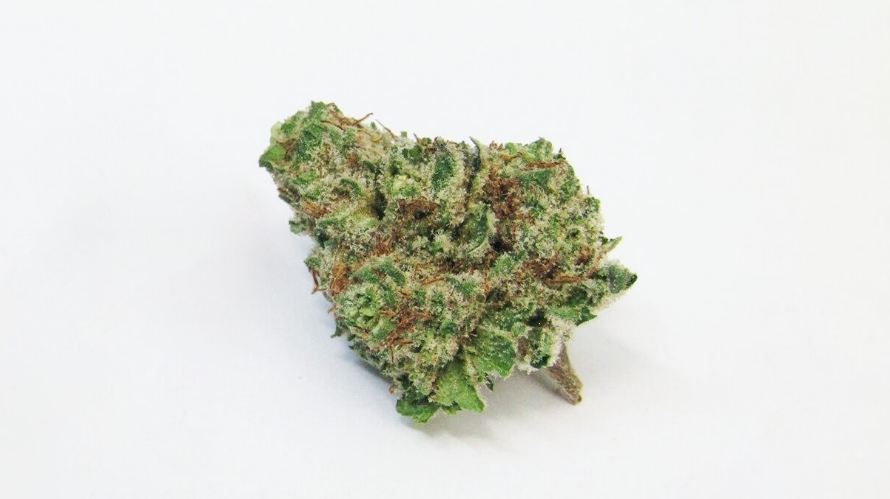 Benefits of the Mimosa Weed Strain
Buy the Mimosa weed in Canada if you want to feel out-of-this-world energetic. This Sativa-dominant strain is known for being an excellent stress reliever and mood booster. 
If you are feeling "down" and lethargic, this strain can help you beat the funk. 
Get the Mimosa weed in Canada to ward off the "wintertime blues" and welcome positive thoughts. 
Both recreational and medical cannabis users will enjoy using the Mimosa. 
According to healthcare experts, Mimosa can be a good choice for patients dealing with ADD and ADHD, mild to moderate depression, appetite loss, and migraines. 
Also, it is perfect if you are having focus problems and a foggy mind. Mimosa is the number one morning strain to kickstart your day and set you up for success. 
According to user experiences, the high begins almost immediately. 
At first, you'll feel a boost of pure energy and mental clarity – this is the best time to get some work done. As the high transgresses, you will enjoy a full mental euphoria.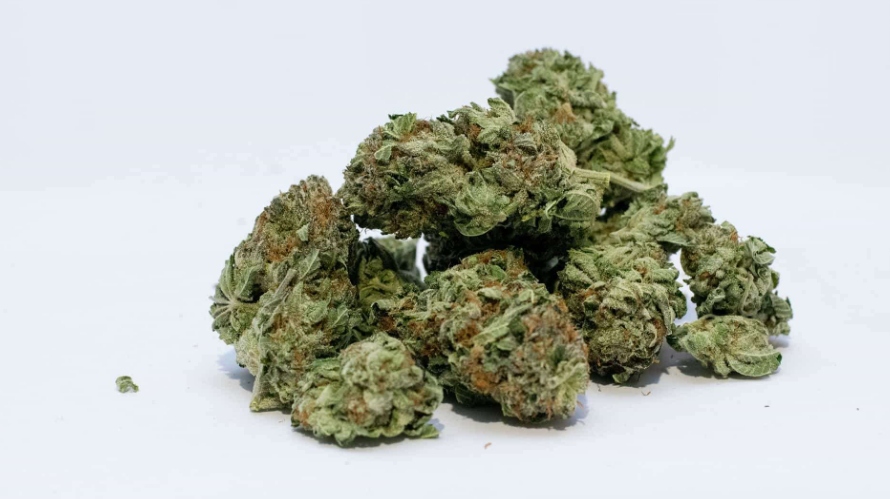 FAQ
Who will enjoy the Mimosa strain?
Stoners who want to experience the amazing effects of a Sativa-leaning strain should get Mimosa. 
This is also a suitable choice for you if you are dealing with procrastination and a lack of motivation. 
On top of that, Mimosa strain is also ideal for users who want to taste a rich blend of tropical fruity lemons and oranges.
Where can I get the Mimosa weed in Canada?
Since this is a relatively rare strain, some digging may be required.  Luckily, we have a shortcut for you. 
You can get Mimosa strain weed at a better-equipped online dispensary such as Chronic Farms. 
Where can I buy weed online in Canada?
You can purchase the Mimosa strain and other fabulous budget buds at Chronic Farms, a reputable online dispensary in Canada. 
Check out Chronic Farms' website to learn more about your options. 
Click on the official website and uncover some of the rarest and most highly-sought after cannabis products for 2023. 
You won't have to break the bank either. Purchase high-grade cheap weed from Chronic Farms and be mesmerised!