Learn How to Decarboxylate Kief & Not Burn Down Your Kitchen!
Welcome to this expert guide on how to decarboxylate kief, the secret ingredient that can take your ganja experience to a whole new level. 
If you've never heard of decarbing kief, don't worry, you'll learn all about it here. 
In this comprehensive guide, we'll teach you the techniques to get the most potent and flavourful end result. 
Rest assured that you'll be able to turn your kief into a magical ingredient that will elevate your favourite recipes, from baked goods to savoury dishes.
Furthermore, besides learning how to decarboxylate kief, we've included reviews of the best kief to buy from an online dispensary. 
Remember, not all kief is created equal, so making sure that you buy weed online from a reputable dispensary is key to an enjoyable high. 
That said, grab your apron and let's get started on unlocking the full potential of your kief stash. Let's make some magic happen!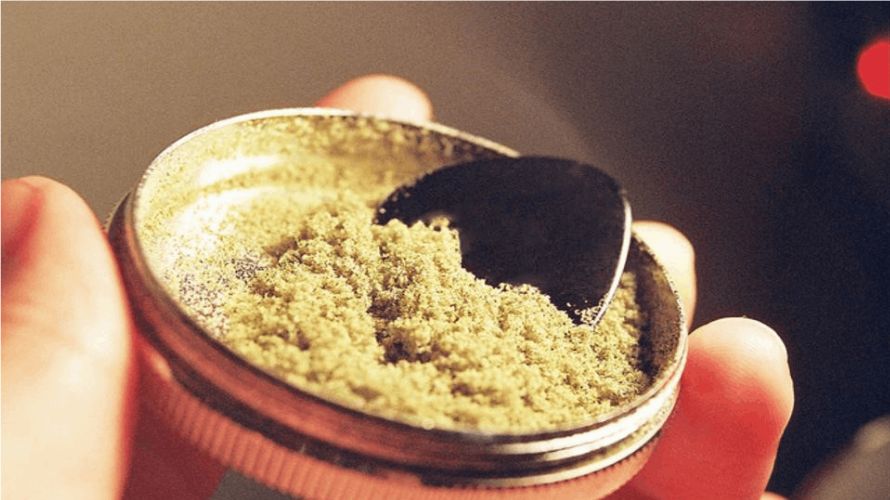 Kief: An Expert Stoners Favourite Concentrate
Before we get into the fine details of how to decarboxylate kief, it's vital to understand what this magical powder is all about. 
In short, stoners use the term "kief" to refer to the resinous trichomes you can find on the surface of the marijuana plant. 
These little crystals are loaded with all the good stuff, including THC, CBD, and other cannabinoids, making them a highly potent and aromatic product.
On top of that, kief is also known for its unique flavours and aromas, which vary depending on the canna strain. 
Namely, some of the most famous types of kief include Sour Diesel, OG Kush, Diablo Death Bubba, California Orange, LA Confidential, and Purple Haze, each with their own unique properties and effects. 
For example, Sour Diesel kief is legendary for its diesel-like aroma and uplifting effects, while OG Kush kief has a woody aroma and is more relaxing.
Compared to standard dry herbs, kief has a much higher THC concentration, making it a popular choice for both recreational and medical purposes. 
When it comes to how to decarboxylate kief, you need to know the following.
Decarboxylated kief has been activated through heat, converting THCA into THC (and CBDA into CBD). When you consume it, decarboxylated kief can provide you with a powerful high that can last for hours. If you don't decarb kief, you won't get high – it's simple as that.
So what does being high on decarboxylated kief feel like? 
Well, it's hard to put into words but imagine an intense wave of relaxation and euphoria washing over your entire body. 
Your senses are heightened, and you may experience increased creativity and introspection. 
It's important to note that due to its monstrous potency, it's crucial to buy kief from a trusted online weed dispensary with credibility.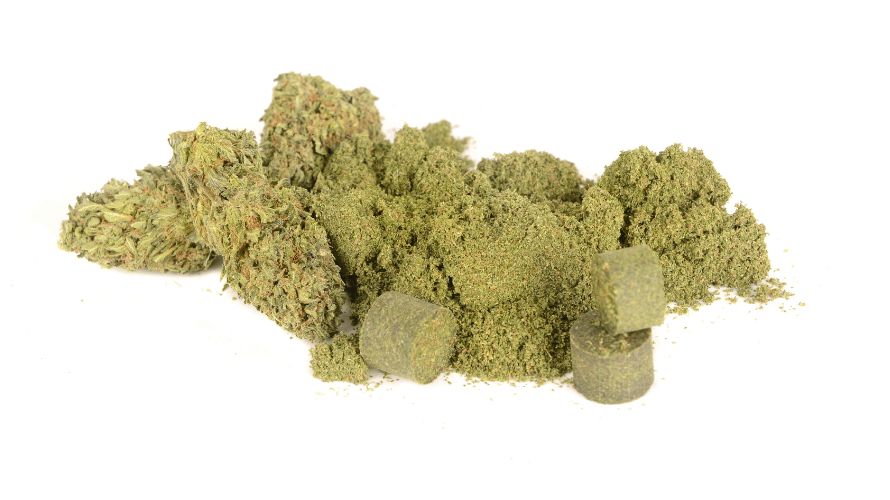 What Does it Mean to Decarboxylate Kief?
When you hear someone talking about "decarboxylating kief," they're essentially referring to a process of heating up the kief to activate the THC and other cannabinoids. 
In simple terms, it's like giving your kief a little kick in the pants to make it more potent and effective.
Why is Decarbing Kief Important?
The benefits of decarboxylating kief are countless! 
For one, it allows you to enjoy the full effects of the marijuana plant, as the THCA is converted into THC. 
Furthermore, decarboxylated kief can also provide longer-lasting effects and more intense highs than non-decarboxylated kief. 
Also, it makes it easier to incorporate kief into your favourite recipes and dishes, giving them an extra boost of canna goodness.
Try it out for yourself! With a little bit of heat and some patience, you can turn your kief into a potent and flavourful ingredient that will change your marijuana experience forever.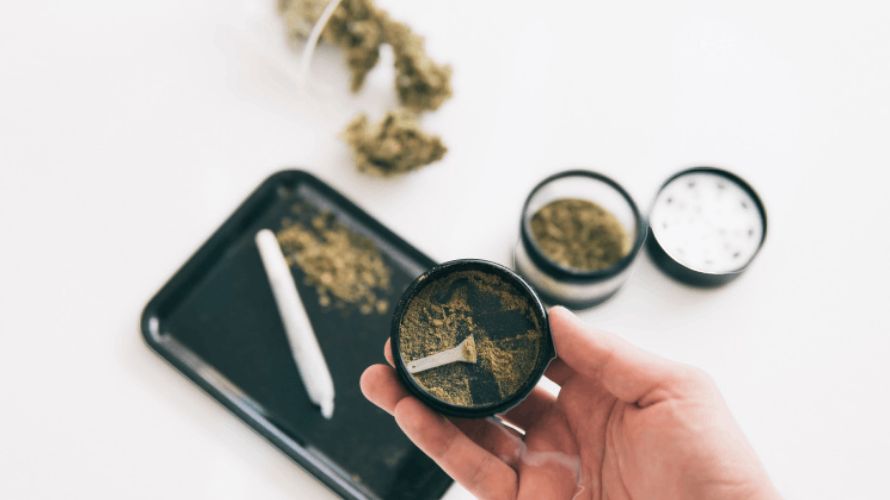 How to Decarboxylate Kief: A Step-By-Step Guide
Decarboxylating kief may sound like a complicated process, but with a few simple steps, you can unlock the full potential of your canna stash. Check out this beginner's guide to decarboxylating kief:
Start by preheating your oven to 115°C (240°F).

Next, line a baking sheet with some parchment paper.

Spread your kief evenly on the baking sheet. Make sure to use oven-safe gloves to avoid burning your fingers.

Place the baking sheet in the oven and bake for 25 to 30 minutes.

Check the kief after 20 minutes to ensure it doesn't burn. When is it ready to take out? You'll know when it turns a golden brown colour.

Remove the baking sheet from the oven and allow it to cool completely.

Store your decarboxylated kief in an airtight container until you're ready to use it.
Looking for some more hacks? Why settle for just the basics when there are expert hacks to make your decarboxylated kief even more potent and flavourful? You've asked and here it is:
Grind your kief before decarboxylating it to create a finer powder that will be easier to infuse into your favourite recipes.

Add a bit of coconut oil or butter to your kief before decarboxylating it to increase its potency and make it more versatile.

Consider using "sous vide" method to decarboxylate your kief, which involves vacuum-sealing your kief and heating it up in a water bath for a longer period of time. This method can result in a more even and consistent decarboxylation.
Last but not least, experiment with different kief strains to find the flavour and effects that work best for you. 
Whether you prefer a sleep-inducing Indica or a focus-sharpening Sativa, we're sure you'll find the best kief at a reputable online dispensary.
Don't hesitate and decarboxylate your kief with confidence, knowing that you have the knowledge and skills to create a masterpiece!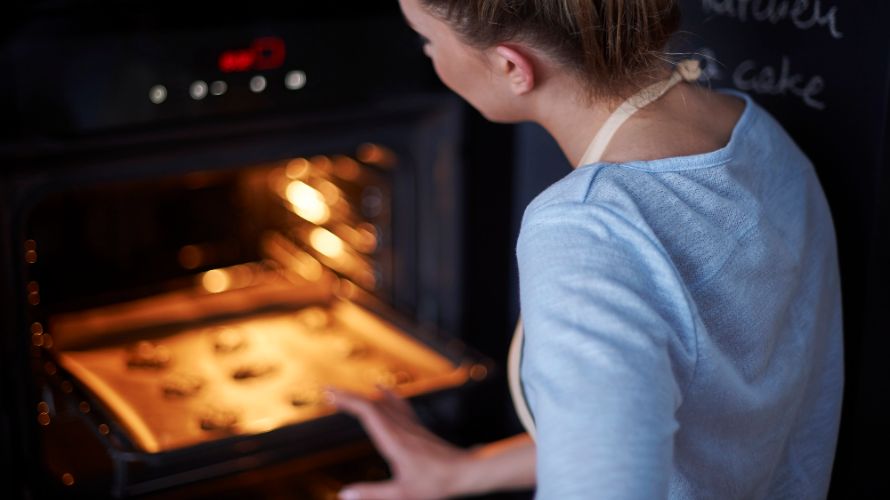 Tips and Tricks on How to Decarboxylate Kief in the Oven
Are you looking for more tips on how to decarboxylate kief in the oven? You are in luck, because here are a few more to add to your arsenal:
Stoners recommend using a digital thermometer to monitor the temperature of your oven and ensure it stays within the optimal range.

If you're worried about losing any kief during the decarboxylation process, place the baking sheet on a lower rack in the oven to catch any crumbs.

If you want an even easier method, you can try using a slow cooker to decarboxylate your kief. All you need to do is put the kief in a mason jar with a bit of coconut oil or butter, seal the container, and place it in the slow cooker on low heat for a few hours.
But what if you don't have an oven or slow cooker? 
Can you decarb kief in the microwave? 
While it is possible to decarboxylate kief in the microwave, stoners don't recommend it. Why?
Well, microwaves can create hot spots that can burn your kief, resulting in an uneven and potentially less potent product. 
It's best to stick to the oven or slow cooker methods if possible.
With that in mind, if you don't have access to an oven or slow cooker, there are some alternative methods you can try. 
One option is to use a hot plate or portable induction cooktop to heat up your kief in a mason jar or oven-safe dish. 
Another option is to use a hair straightener to press your kief between parchment paper, which can help to activate the THC and other cannabinoids. However, be sure to monitor the temperature carefully and use caution when handling hot materials.
The Best Kief to Buy from an Online Dispensary
Now that you know how to decarboxylate kief, let's check out the best products to buy from an online weed dispensary. 
Get some mail order marijuana today and enjoy a flavour-packed and long-lasting high – for the most affordable price! Purchase these products from a tried and tested online dispensary now!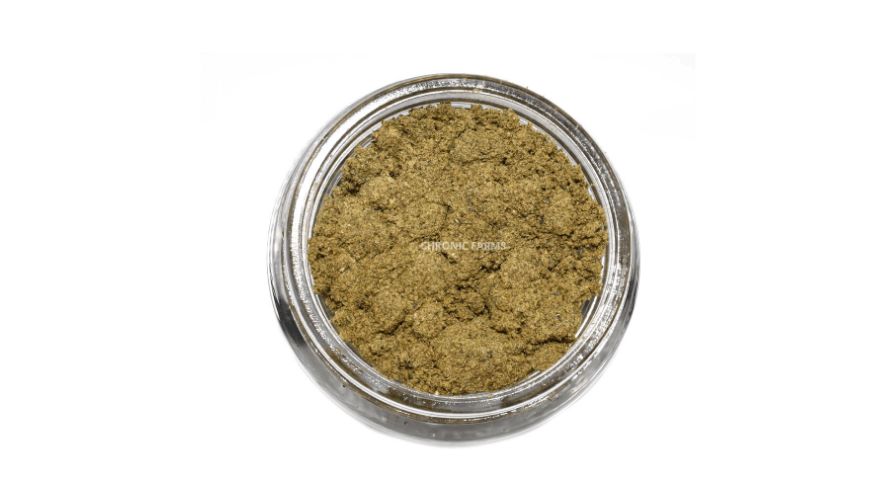 1. Diablo Death Bubba – Kief
The Diablo Death Bubba – Kief features the potent Indica strain, and it is a fantastic choice for potheads looking to learn how to decarboxylate kief and get the most out of their canna trip.
When it comes to the effects, Diablo Death Bubba delivers cerebral stimulation that will uplift your day and leave you feeling happy and relaxed. 
It's the perfect choice for canna users looking to remove anxiety, pain, and stress from their lives.
But what really sets Diablo Death Bubba apart is the quality of the product itself. 
The kief is finely ground and packed with THC, making it a good option for decarboxylation. Also, at just $3.99, it's an affordable option that won't break the bank. 
Buy weed online like Diablo Death Bubba – Kief and save cash.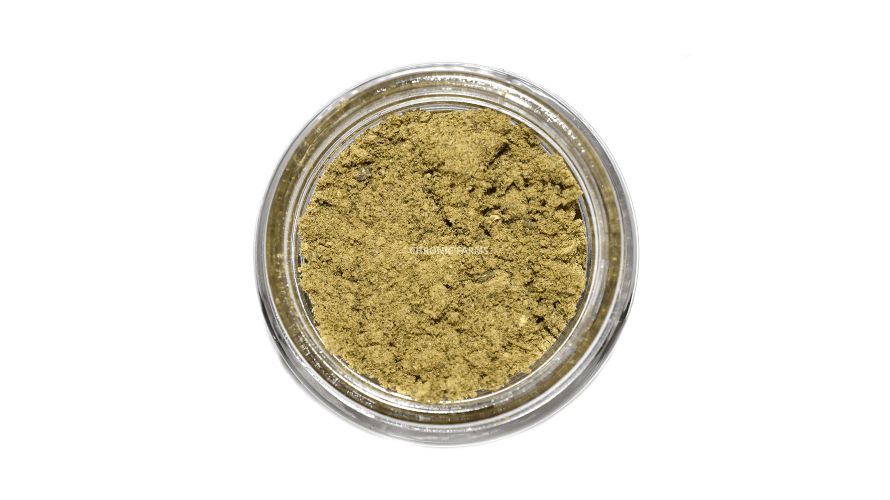 2. LA Confidential – Kief
The LA Confidential – Kief, stars the potent Indica strain with a smooth and piney taste that'll have you feeling like you're sipping on a fancy forest cocktail. 
But don't be tricked by its delicious flavour, because this strain packs a skunky punch that'll make you wonder if you're at a Gorillaz concert.
As for effects, the LA Confidential – Kief is all about that body-focused relaxation. According to avid users, it is like a warm hug from your grandma, but without the weird smell. 
Overall, this strain is great for treating chronic pain, insomnia, and muscle cramps. 
Also, LA Confidential is ideal for beginners learning how to decarboxylate kief. 
Buy weed online like the LA Confidential – Kief for a measly $3.99. Fortunately, it's available at your favourite online dispensary!
Buy Weed Online
How to decarboxylate kief? It's easy! Just follow the instructions featured in the guide above. 
After you're done with the reading, head to your favourite online dispensary and get some premium mail order marijuana. Learn how decarb kief like a pro in a few simple steps and enjoy the highest-grade weed of your life!