The Ultimate Guide To Finding Budget Weed Online In Canada
Where can you get the best budget weed online in Canada? This is one of the most asked questions by people looking to buy weed online.
Getting the most bang for your buck in most industries typically means lowering your expectations of quality.
Luckily, this is not always the case, especially when you order weed online in Canada. Buying cheap cannabis doesn't mean that you will get low quality.
However, this comes with a caveat. Hunting for budget buds requires care. There are many considerations to ensure what you get meets three main requirements: safety, effectiveness, and pricing.
So, how do you ensure your budget weed ticks all the boxes? And where do you buy cheap cannabis online in Canada?
If you are looking for the best deals on weed, this guide is for you. We have compiled some of the best budget buds to consider when you buy weed online in Canada.
In this article, we also tell you why Chronic Farms is the best online weed dispensary in Canada and the best deals available. Looking to buy cheap BC buds online? Read on for tips and pointers.

Buying the Best Budget Bud Online in Canada
This guide teaches you how to buy cheap buds online for a reason. While it's possible to buy cannabis from a physical store near you, you are likely to get the best deals at an online dispensary.
So why is this the case? An online weed dispensary has fewer operating costs than a physical weed shop.
This is because mail-order marijuana dispensaries don't need a store at a prime location, which means it costs less in rent. Typically, an online dispensary only needs a warehouse, website and staff.
A physical dispensary also has higher operation bills, more staff and other costs. An online dispensary in Canada will save massively on operating expenses.
This is the main reason why online weed shops have lower prices for the same product than physical dispensaries. The savings are shared with the customer.
But that is not the only way to save by ordering weed online in Canada. By shopping online, you also save on transport costs if you have to drive to the nearest dispensary.
Buying weed online is also more convenient, as the dispensary will ship the products to your doorstep. At our online weed dispensary, we ship cheap cannabis to you anywhere in Canada.
Remember, not all budget weed is made the same. And not all dispensaries deliver what they say they will. So what conditions should a budget bud meet to make it worth it?

3 Main Conditions Budget Weed Must Meet to Be Worth Your Money
Earlier in this article, we mentioned that cheap cannabis must meet three main requirements to be worth buying. This is to ensure that you get the best bang for your buck.
These conditions ensure that you avoid low-quality weed disguised as budget weed. Here are the requirements:
Budget weed must be safe
Whatever the price you pay, you shouldn't compromise on safety. Cannabis is sensitive as it is usually consumed through vaping, smoking or oral ingestion.
As such, ensure the budget buds aren't low-quality nugs that unscrupulous producers are trying to get rid of. Safe budget weed should not be mouldy or contain banned pesticides or heavy metals. 
However, these are usually hard to confirm on your own. As such, the best way to ensure the safety of cheap buds is to buy weed from a reputable online weed dispensary.
At Chronic Farms, all our products are carefully picked and tested by our staff before being sold on our online weed shop. We only sell what we consume.
Effectiveness
For cheap weed to make sense, it must be effective. It must meet your expected effects to be considered good value for money.
If a cannabis product is safe but not effective, it is useless no matter the price a dispensary asks for it. Budget buds shouldn't be old nugs whose cannabinoids have broken down.
This is why you should only order weed online from a cannabis dispensary with a good quality control process. 
Budget weed should be cheap
Some dispensaries only use the terms' budget' and 'cheap' as marketing buzzwords, but they are not reflected in the prices.
You don't have to break the bank to enjoy high-quality cannabis. Order weed online at our dispensary, Chronic Farms, and save money on high-quality cannabis.
Now that you know what budget bud is, what are the best deals on BC bud online in Canada?
Top 5 Budget Buds to Buy Online in Canada Today
Looking for the best budget weed to enjoy in Canada? Here are our top 5 selections that won't disappoint.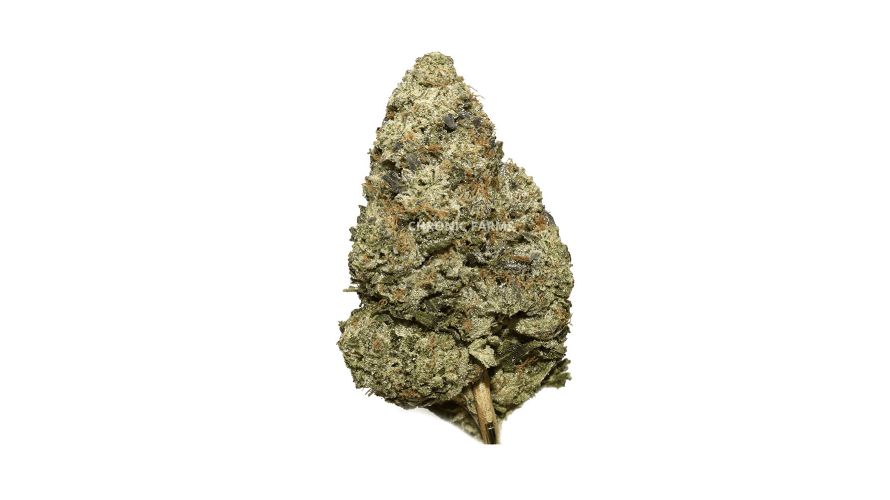 Trainwreck AAAA
Trainwreck is one of the most popular hybrid strains known for its mind-blowing effects. This strain didn't just get its name without a reason. 
After just a couple of hits, its effects will hit you like a train. Trainwreck is a sativa-dominant hybrid, so you can expect most of its effects to be cerebral-focused.
While Trainwreck is one of Canada's most sought-after premium strains, it's possible to get it cheap at our online dispensary.
AAAA-grade Trainwreck is available for less than $10 a gram in our budget weed sale. Buy weed online at Chronic Farms dispensary and enjoy massive savings on premium weed.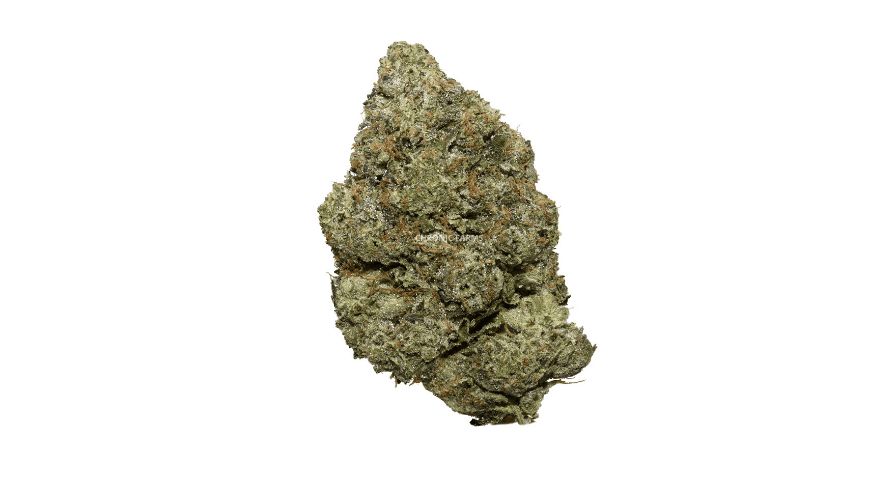 AAAA+ Couch Lock
As mentioned before, budget weed doesn't automatically translate into low-quality buds. This Couch Lock indica dominant hybrid flower is rated AAAA+, the best quality possible.
Couch Lock, also known as Couchlock, is an indica-dominant hybrid with an 85:15 indica to sativa ratio. It is created by crossing two classic buds, Northern Lights #5 and Afghani strains.
As the name suggests, this BC bud online is known for its heavy effects that almost always end up in a couchlock.
Couchlock is also known for its delicious flavour characterized by a sweet and fruity sugary berry flavour, fresh honey and earthy diesel.
Order this AAAA+ Couch Lock at our online dispensary and enjoy the highest quality weed at the lowest prices, guaranteed.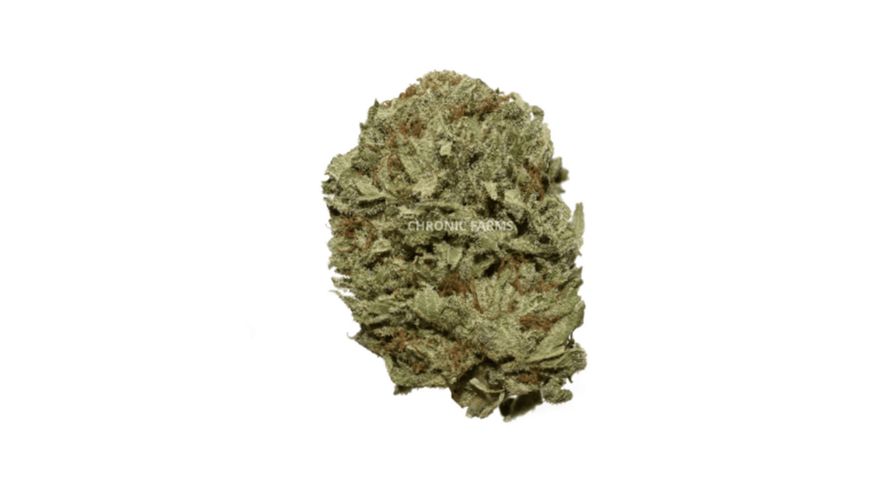 Nuken (AA)
Nuken is one of the best indica-dominant hybrids to consider when you buy weed online in Canada. It has a delicious flavour and aroma, and the effects are to die for.
This strain has a moderate THC level that averages between 13% to 25%. This makes it an ideal bud for both beginners and experienced consumers.
Nuken has a sweet marshmallow aroma with hints of skunk. Its taste is much like a freshly baked marshmallow pie with notes of sharp skunk on the exhale. 
While some consumers love Nuken for its aroma and flavour, most are attracted to its effects. Nuken has a long-lasting relaxing high that doesn't leave you sedated like most indicas. 
Buy this AA-grade Nuken flower at our online dispensary and enjoy a premium cannabis experience without breaking the bank.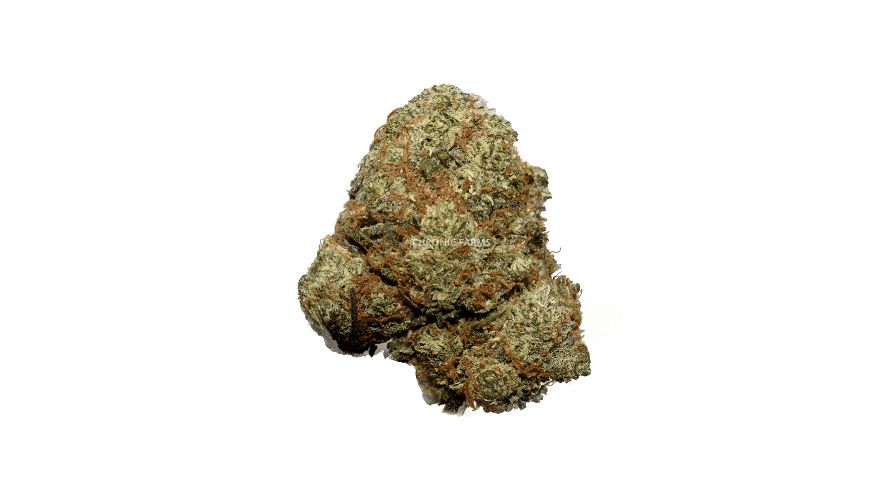 AAA Blackberry
Are you looking for a budget bud that provides the best of both sides? Order this AAA Blackberry online today.
Blackberry strain is a hybrid strain created by crossing Raspberry Cough and Black Domina buds. The result is a perfect sativa and indica blend with an impressive 20% THC level, although some buds are known to go up to 26%.
This strain has an intoxicating fruity aroma with hints of earth, and the taste is smooth and fruity with hints of berry. Blackberry's effects encompass cerebral and body highs, making it an all-around perfect budget bud. 
Looking to buy weed online? This AAA Blackberry bud is available at our online dispensary for as low as $8.99 a gram.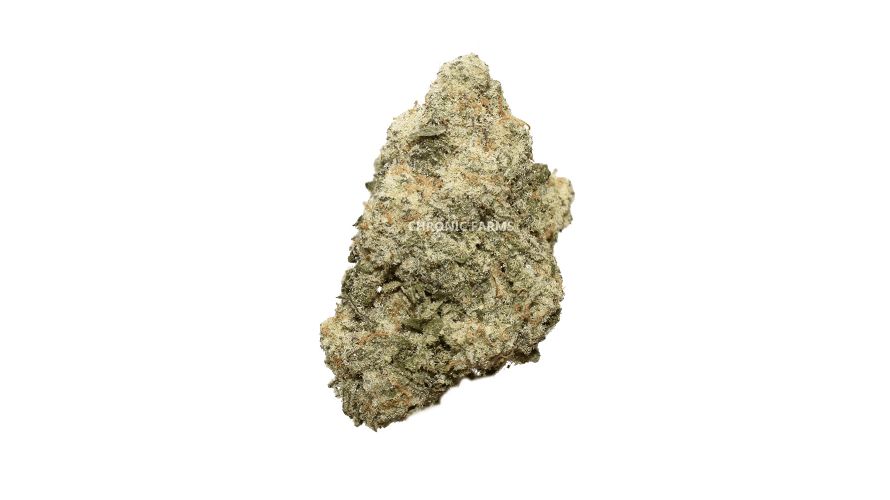 Miracle Alien Cookies (MAC 1)
Miracle Alien Cookies X1, also known as MAC 1, is a back cross of the iconic Miracle Alien Cookies strain. It is an evenly balanced hybrid created to deliver both sativa and indica effects in one tasty bud.
This strain takes the beloved effects of the original MAC strain to another new level.
This strain will have you flying high immediately after you take it. The high starts with a rushing euphoria that leaves you happy and with creative thoughts.
A body high accompanies the cerebral lift, leaving every joint relaxed and painless. This strain has a high 20% to 23% average THC level that powers the effects and benefits.
MAC 1 is available for cheap if you are looking for budget weed to buy at our online dispensary today. Order MAC 1 online and enjoy the best of sativa and indica all in one bud.
Now that you know what makes good cheap weed, where can you buy cannabis online in Canada?

Where to Buy Budget Buds Online in Canada
Are you looking for the best budget weed to order online in Canada? Chronic Farms is the best mail-order marijuana dispensary if you are looking for high-quality cannabis products at the lowest prices.
Our online dispensary is known for providing different types of weed products, from rare strains such as this Comatose OG and classics such as Death Bubba to legendary buds like MK Ultra.
We also offer all types of cannabis products, from weed edibles, flower, concentrates, vapes and even accessories. We have something for everyone.
Buy weed online from our dispensary today, and we will ship it to your doorstep anywhere in Canada.