Wedding Cake Strain: One Of The Best Buds From Our Online Dispensary
Weed consumption in Canada has been rising since it was legalized in 2018 as more people who didn't have access to it start trying it. Consequently, interest in cannabis varieties such as the Wedding Cake strain has spiked too. Here's why the Wedding Cake strain in Canada is the best indica hybrid. 
Wedding Cake strain in Canada is one of the most popular buds in the country. So, what strain is Wedding Cake? This Wedding Cake strain review will learn about its origin, flavour, appearance, terpenes profile, grow information, and the best pot store to order weed online in Canada. Let's begin. 
What Is The Wedding Cake Strain?
Wedding Cake weed is a slightly indica dominant hybrid weed strain with an indica and Sativa ratio of 60:40
Wedding Cake strain in Canada consumers claim it is a heavy hitter. According to lab results, this strain has a THC content of about 27%. Remember that a THC level does not necessarily tell you about Wedding Cake's high and effects. While it is a great strain, we don't recommend it for newbies. 
Additionally, Wedding Cake contains traces of CBD amounts. The highest amount of CBD recorded is 0.03%. Most samples suggest that the level is around 0.01%. 
Furthermore, the Wedding Cake strain in Canada reviewed here has about 1.11% terpene beta-caryophyllene, forming the same response as high CBD strains such as Harlequin. Like CBD, beta-caryophyllene contains anti-inflammatory and antioxidant characteristics, suggesting that the Wedding Cake weed strain is ideal for some medical benefits. 
The strain's prominent terpene is humulene. Other terpenes present are limonene and terpinolene. Humulene is a woody and spicy terpene that gives most strains a unique earthy and pepper strain. You may also recognize it as the taste of hops with humulene. 
Wedding Cake Strain In Canada Review: Flavour, Appearance, and Taste
From its name, you would think that the Wedding Cake strain in Canada has a great flavour and aroma. And yes, it won't disappoint. Its sweetness will hit you immediately when you smell its delicious vanilla scent. The marijuana strain also has subtle hints of earth and pepper, complementing its sweeter notes. 
The Wedding Cake strain notes proved that its backcrossed genetics blended well and preserved all crucial traits and sugary qualities from its lineage. 
Initially, the Wedding Cake has a peppery taste on the inhale. However, it becomes a more solid earthy flavour soon. You will notice the sweeter vanilla notes while exhaling, which leave a lingering pleasant sweet aftertaste. We advise you to use a vaporizer at a low-temperature setting to enjoy the best flavour. 
Appearance-wise, Wedding Cake cannabis plants have an indica-like appearance. They are short and bushy, with thick foliage and dense buds. Wedding Cake plant leaves are green but turn into a purple hue as the plant matures.   
The Wedding Cake Strain History
The Wedding Cake strain in Canada currently originates from a cross between Cherry Pie and Girl Scout Cookies (GSC). Therefore, it is of the same lineage as Grandaddy purple and Durban poison (Cherry Pie parents) and Durban poison and OG Kush (GSC parents). However, other breeders claim it is born of a cross between Animal Mints and Triangle Kush. Its other name is Triangle #323.  
This strain was bred in Southern California, but a breeder named Kind Love aided its relocation to the Rocky Mountain in Colorado.  
Wedding Cake Strain Grow Information
Wedding Cake strain in Canada does well indoors and outdoors, for people who want to grow their own stash. You may do this by either using seeds or cloning. Cloning is the cutting from a grown, mature female cannabis plant. 
Because they grow short and bushy, they do best when grown indoors. Also, note that Wedding Cake strain indoor cultivation requires nutrient-rich soil. Also, cultivators should ensure sound ventilation systems that will ensure maximum airflow and manage humidity levels in the growing room. 
Growing Wedding Cake requires high maintenance and regular pruning. They need pruning to manage the dense foliage. Additionally, expert weed growers may use the Sea of Green method to cultivate the Wedding Cake strain. 
The SOG method allows indoor cultivators to grow many cannabis plants and increase the yield while using limited growing space.  
The Wedding Cake strain in Canada flowering period is about 7 to nine weeks. The flowering period depends on the growing methods used. It may yield 18 to 21 ounces per square meter if grown indoors well. 
However, if you cultivate it outside, note that it will do well in a warm and sunny atmosphere. Wedding Cake strain outdoor harvesting time is from late September to mid-October. If well cultivated, it may yield about 21 ounces per plant. 
Wedding Cake Strain Benefits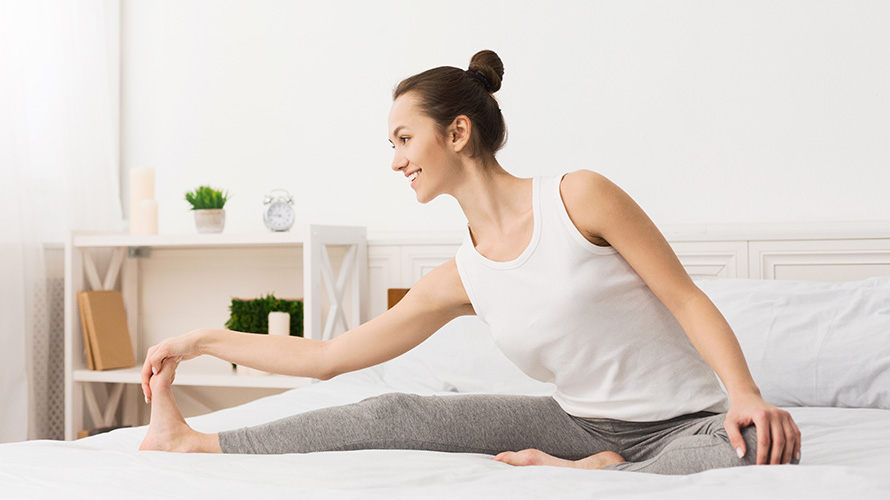 The Wedding Cake strain in Canada is best known for its recreational and medical benefits. You will have enough fun and benefits while using the wedding cake marijuana strain. Let's look at some of the wedding cake strain benefits.
• It is a calming agent and an appetite stimulator. Cannabis users who lack appetite can use the strain, as it helps them feel hungry. 
• Also, it has analgesic properties which help ease pain and PMS symptoms. Also, users claim Wedding Cake can help treat ADHD, fatigue, muscular dystrophy, and phantom limb pain.
• You can use Wedding Cake for musculoskeletal pain such as arthritis, sciatica, and fibromyalgia.
• It also helps with chronic depression-associated syndromes, fibromyalgia, MD, and other symptoms. 
• It may also act as a sedative for patients but may not help calm nerves or minimize anxiety symptoms. 
Wedding Cake Weed Strain Effects
Thanks to its relaxing and uplifting effects, Wedding Cake strain in Canada consumers may use it to manage anxiety and depression. Also, consumers report feeling happy and inspired, so it is a great option when you are aiming to create. For that reason, it is excellent for an evening strain.
Despite having relaxing effects, the strain will also give cannabis users a real brain explosion. Wedding Cake weed users will feel an intense euphoria uplifting throughout the high. The side effects of wedding cake include paranoia, thirst, dry mouth, rapid heartbeat, and heightened sensory perception. 
While it is not suited for beginner cannabis users, the Wedding Cake strain may also affect advanced users. For example, some users associate it with cottonmouth and red eyes. 
Also, its high THC content may cause adverse reactions like paranoia, anxiety, and dizziness. While it may not entirely hamper your focus and energy levels, it may cause the usual drying out of the eyes and mouth.
Best Pot Store to Buy Wedding Cake Strain in Canada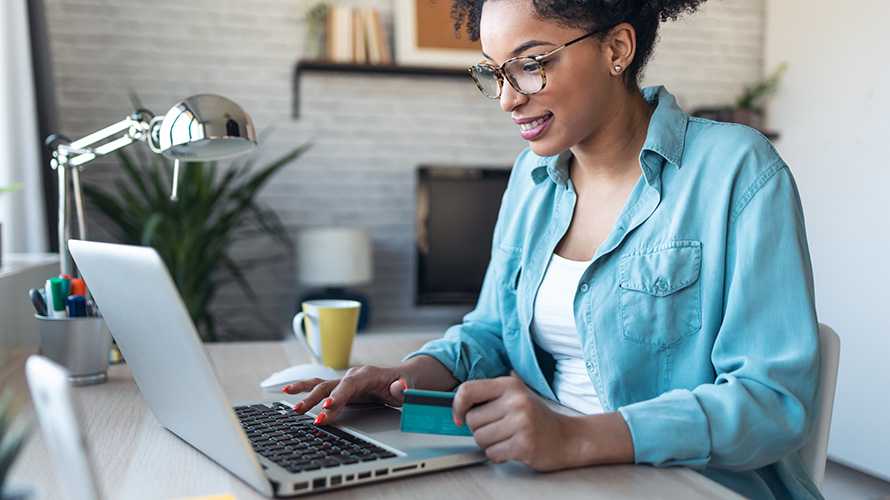 Weed is legal in Canada, and you can order it online. However, it is not always such a  straightforward affair. For example,  you may be stuck on which mail-order marijuana company to shop for your favourite weed products. But we have a solution.
You can buy Wedding Cake strain in Canada from Chronic Farms, the best weed store for your cannabis needs. If you are looking for quality and budget buds, cannabis concentrates, edibles, strains, mushrooms, CBD, and oils, we have a wide range of options for you.
Also, our prices are the lowest in the market, guaranteed. But that doesn't mean our products are of low quality. All the products in our online weed dispensary menu are tested to ensure they meet our high standards.
All products are then sealed in packages that will keep their freshness until they are opened by you, the consumer. Regarding packaging, Our online weed dispensary in Canada ensures you get all orders in discreet and unlabeled packages, as we care deeply about our customer's privacy. 
We ship to all parts of Canada. All you have to do is visit our online store, search for the best Wedding Cake strain in Canada and checkout. If stuck, you can always request help from our ever-available customer service via chat or send us an email if it's not urgent. 
Those are some of the reasons you should order weed online from our online pot store. So if you are looking for cheap weed in Canada, visit our online store for a fantastic weed shopping experience, high-quality products and fast Canada-wide shipping.