The Top-Rated AAAA Weed You Can Find Online in Canada
Have you ever wondered if there was a way to judge the quality of your weed?
The legalization of cannabis has led to the cultivation of different weed cultivars(strains). Every cultivar or chemovar is grown for a particular characteristic.
For instance, in therapeutic applications, the main focus is on the terpene and cannabinoid profile of the particular strain. Some strains are ideal for chronic pain, while others induce an energizing effect and can help alleviate depression and anxiety.
Although the medical application of weed depends on a particular strain, that is not the case when determining the weed's quality.
The quality of weed will depend on the quality of a specific batch. So each cannabis strain can have different quality levels depending on how the batch was cared for as it grew.
Usually, the quality or grade of weed is determined by an official lab test. The test is based on each batch's potency, CBD, and THC levels.
There are many grading systems, but the most practical one is the A to AAAA system. AAAA weed represents the highest quality batch which ranks highest on all attributes. On the other hand, grade A is the lowest quality weed and ranks low on all attributes.
This article will detail AAAA weed grades and list the top 5 AAAA weed strains to try.
What Are AAAA Weed Value Buds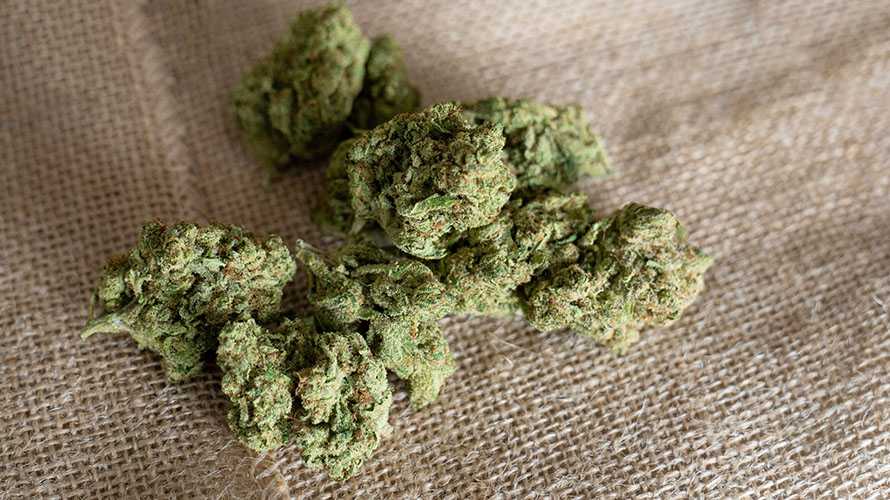 What does AAAA weed mean? AAAA grade weed, better known as `quads,` is the highest quality weed in Canada. Quads will rank highest in all categories, including aesthetics, bud size, terpene, and THC/CBD content.
Top shelf weed batches with a quadruple A rating also boast exceptionally pungent danks. As you toke, expect smooth burning smoke, pleasant taste, and aroma profile.
As you go down the weed grade, the quality reduces. The buds in the lower grades are not as aesthetically pleasing or as potent.
For example, the main difference between AAA and AAAA weed is the lack of bud density in the AAA weed grade.
AAA grade also scores lowly in the aesthetics department, and unlike the clean white ash produced by AAAA weed, their ashes are peppery dark. Nonetheless,  AAA or trips are still a good weed quality if you're looking for cheap weed in Canada.
Our Top 5 Highly Potent AAAA Weed Strains
Are you looking to kick back and enjoy a smooth stoning session highlighted by pungent weed danks and suffice with intense highs? 
We've compiled a list of the top five AAAA grade batches to give you the best stoning experience.
1. Purple Candy Popcorn (AAAA)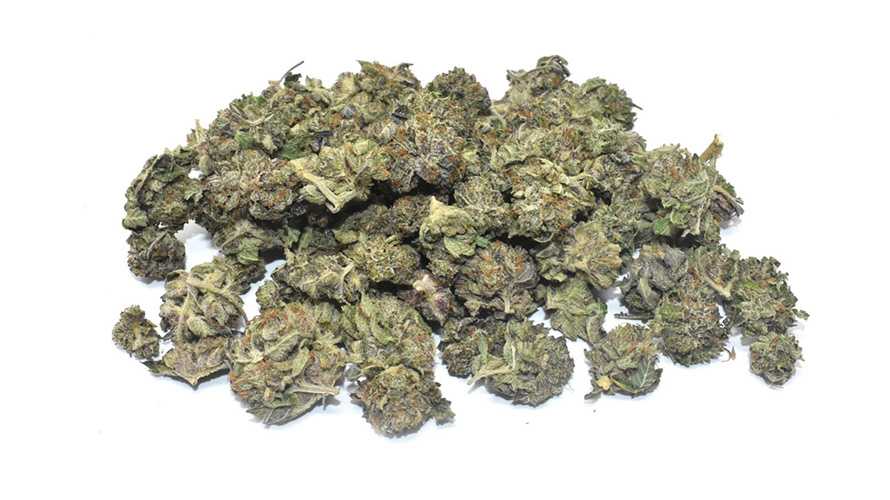 Purple Candy Popcorn (AAAA)  is an Indica dominant hybrid cultivated by crossing Sweet Tooth and Mendocino Purps. The strain has less than 1% CBD content but is brimming with THC that can soar to up to 19%.
Purple Candy Popcorn (AAAA) is famed for its intense aroma, flavour profile, and calming relaxation buzz.
Appearance
Purple Candy Popcorn AAAA weed has large, pleasantly looking flowers, deep purple hues, and a generous sprinkle of amber hairs.
The trichomes are covered with a whitish, frosty, sticky resin that tends to glisten in the sunlight.
Scent and Flavor
If you like your weed sweet and fruity, Purple Candy Popcorn AAAA weed won't disappoint. The high-grade batch will produce smooth clouds of smoke that smell reminiscent of your favourite grape-flavoured treat.
As you take in the smoke and let it settle in your mouth, you'll begin to taste grapes, roses, and honey, as these are the flavours that highlight this delicious strain.
Purple Candy Strain Effects
Purple Candy Popcorn (AAAA) is one of the best nighttime use strains because of its relaxation-inducing effects.
The premium batch will first boost your serotonin level, making you happy and pleasantly euphoric for no reason. Next, a sensational body buzz will creep in, thrusting you into a state of deep relaxation.
You might want to get your fuzziest blanket to cuddle up in because Purple Candy Popcorn AAAA weed can induce powerful punches of couch lock effects. Most cannabis connoisseurs recommend pairing it with sleep or watching TV.
2. Platinum Bubba Kush (AAAA)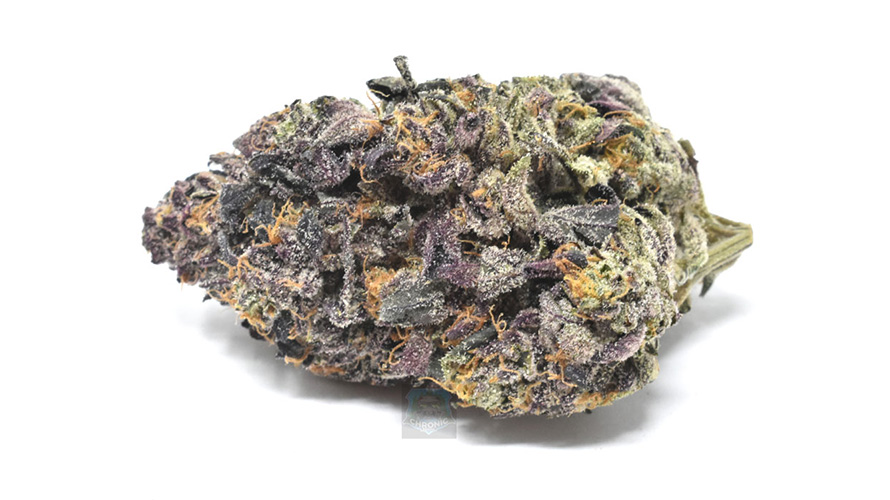 Platinum Bubba Kush (AAAA) is 80% indica and 20% sativa. The Indica dominant strain was bred by crossing Platinum OG with Bubba Kush. As a result, its THC content reaches up to 20%.
If you love the good old skunky weed smell, you must try some Platinum Bubba Kush (AAAA).
Appearance 
Platinum Bubba Kush (AAAA) scores some aesthetic points with its vibrant green leaves covered by a light layer of white glistening trichomes.
The strain has densely packed fluffy buds with bright orange pistils that offer a harmonic contrast to the white trichomes.
Scents and Flavor
Platinum Bubba Kush AAAA weed is easily identified by its pungent kush and spicy scent notes. However, once you inhale the smoke, you'll notice other tones as your taste buds become engaged.
First, you notice the skunk flavour highlighted by surprising sweet tones, then the flavours will deepen as the woody, mossy, and earthy flavour notes emerge.
After the exhale, only sweet floral hints will linger in your mouth.
Effects 
Platinum Bubba Kush (AAAA) high kicks in almost immediately. A pleasant relaxation will wash over your body before the sedation kicks in.
Because of these effects, Platinum Bubba Kush AAAA weed is used to help manage chronic pain, mood disorder, and appetite loss.
3. Tom Ford (AAAA)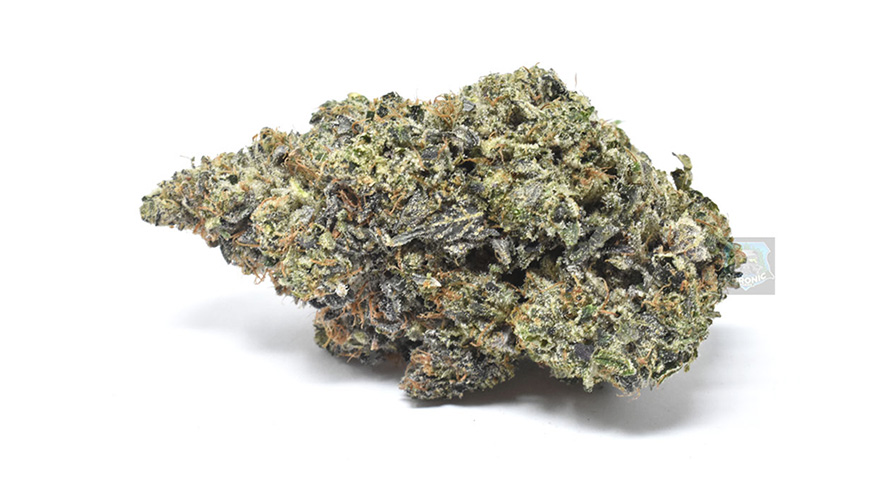 Tom Ford (AAAA) is an Indica dominant strain named after one of the world's most talented fashion designers.
Like its namesake, Tom Ford (AAAA) will deliver a rich experience highlighted by pleasant flavour and scent notes.
The strain was bred by crossing two equally luxe parents:  Pink Kush and Death Bubba. It boasts an all-time high THC content of up to 25%. Less experienced stoners are advised to proceed with caution.
Appearance
Tom Ford (AAAA) is visually striking, like a magnificently designed fashion item.
The plant is dotted with densely packed round flowers that take on a forest green colour. Tints and shades of purple and pink hues swirl these flowers throughout.
The flowers are heavily coated with a layer of frosty trichomes. Also, orange hairs can be spotted weaving in and out of the flowers or sticking above the trichomes.
Scents and Flavor
Tom Ford (AAAA) features a light scent and flavour profile highlighted by notes of tarty citrus with pleasant earthy tones. As the flavour grows on you, you might also spot some honey notes in there.
Effects
Tom Ford AAAA weed high kicks in immediately and lasts a long time. The high creeps in as a blissful relaxation haze that melts all the negative thoughts away from your mind.
The high will eventually settle as a full-body drape of euphoria that transforms into peaceful, sedated sleep.
Tom Ford (AAAA) is great for managing insomnia, stress, chronic pain, fatigue, and anxiety.
4. Alien OG (AAAA)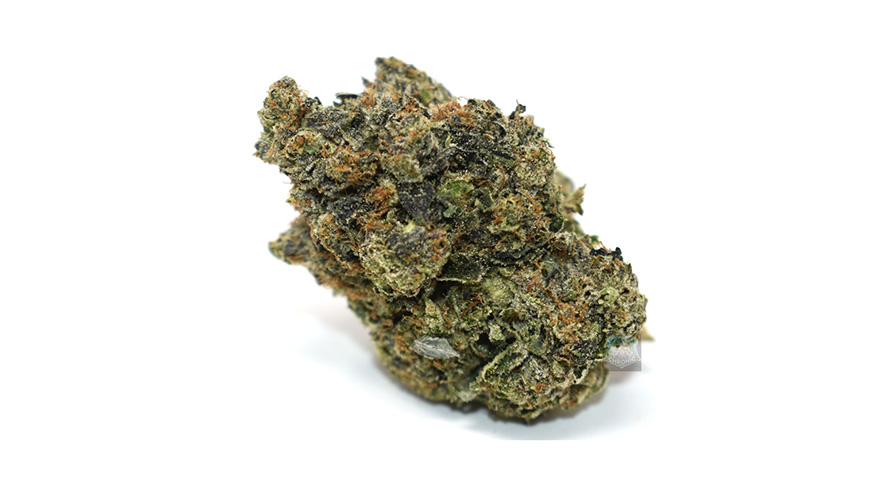 Alien OG (AAAA)  is a Sativa dominant hybrid created by crossing Tahoe OG Kush with Alien Kush.
If you're looking for a strain that packs some serious punches, look no further than Alien OG (AAAA), with its highest THC content of up to 28%.
Appearance
Alien OG (AAAA) has small clusters of densely packed buds with light green leaves balanced by vibrant orange-red pistils.
Their flowers appear frosty and moist thanks to their generous layer of resinous trichomes.
Scents and Flavor
Alien OG (AAAA)  packs a sharp citrus smell with subtle notes of fresh pine and earthy tones. The wafts of Alien OG AAAA weed smoke taste a bit skunky reminiscent of the OG family. The smoke is smooth with a light taste of incense and an intense ammonia taste that lingers long after the exhale.
Alien OG Effects
Alien OG (AAAA) will wash over your body immediately after a couple of tokes. It will first feel like a refreshing pressure behind your eyes which will transform into an intense head rush. Next, colours will appear more vibrant, and you'll feel a sense of time distortion.
A pleasant relaxation will wash over your body on the comedown, making the strain ideal for managing insomnia and fatigue.
5. GMO Cookies (AAAA)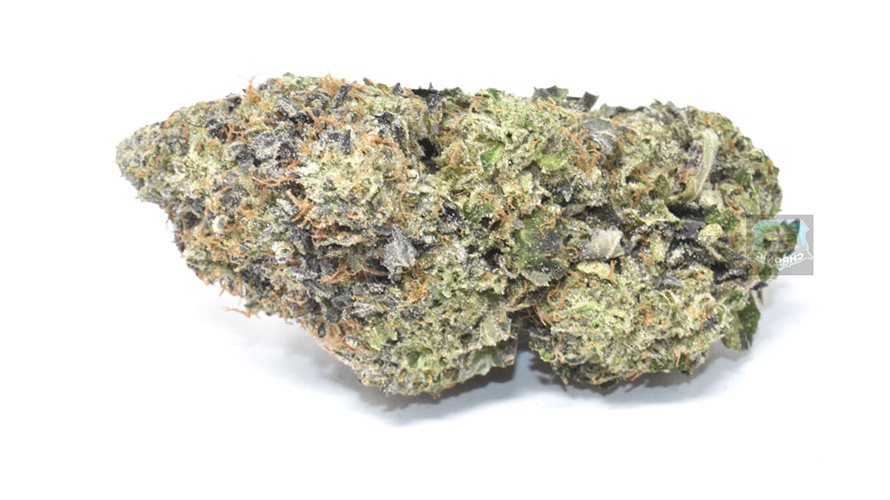 GMO Cookies (AAAA) is a potent Indica hybrid made by crossing Girl Scout Cookies with Chemdawg. The strain is famed for garlicky flavours and a sedating high attributed to its high THC contents of up to 27%.
Appearance
GMO Cookies (AAAA) flowers have pleasant-looking spade-shaped buds, which take on a light green colour. Orange-coloured pistils can also be spotted throughout the flowers.
Covering the flowers is a resinous layer of sticky resin that shimmers in the sunlight.
Scents and Flavor
GMO Cookies (AAAA) boast a super pungent aroma that features notes of garlic earthy and diesel.
When you inhale the smoke, you'll notice the overarching garlic taste highlighted by hints of rotting coffee and diesel smell.
The delicious garlic flavour will linger on your tongue long after the exhale.
GMO Cookies Strain Effects
The high from GMO Cookies (AAAA) comes as a mental uplift highlighted by euphoria. Soon after, your entire body will be thrust into a euphoric body daze that will leave you feeling relaxed and free from pain. And as the high settles in your body, GMO Cookies (AAAA) sedating effects will kick in.
The body high induced by GMO Cookies AAAA weed makes it an ideal strain for managing nausea, chronic pain, insomnia, and depression.
Stock up on the Highest Quality Cannabis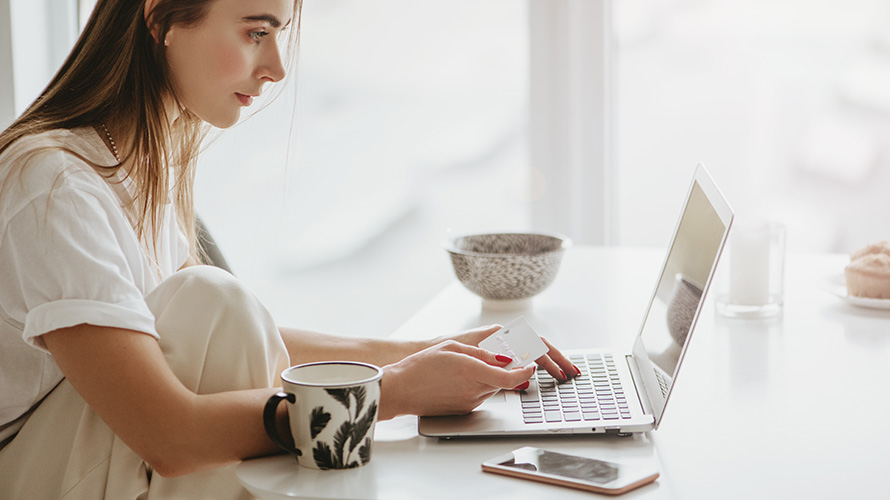 Are you looking to buy cheap weed in Canada? Please browse through our online weed dispensary to discover our diverse selection of AAAA weed buds; all delivered directly to your mailbox.
At Chronic Farms, we stock up on the highest quality weed grades priced at affordable rates to ensure medical cannabis users can access different strains at affordable rates.
All the products you purchase from us will be shipped securely to your doorstep anywhere in Canada.