Here's How CBD For Athletes Works
CBD for athletes may be the best thing to reduce pain, inflammation, and discomfort. But what are the best CBD products that actually work? 
Moreover, what are CBD products anyway? You don't have to be an athlete to enjoy the benefits of CBD. 
However, if you are, cannabidiol may be the best solution to make all of the bodily aches go away. 
For your convenience, we've gathered the best CBD for athletes to help you make a wiser shopping decision. 
Because let's face it, the cannabidiol market is oversaturated, and you may easily run into a pot store offering dodgy and ineffective products. 
For best results, we always recommend purchasing CBD and other cannabis products from our online dispensary, Chronic Farms. 
With that in mind, here is everything you must know about CBD for athletes.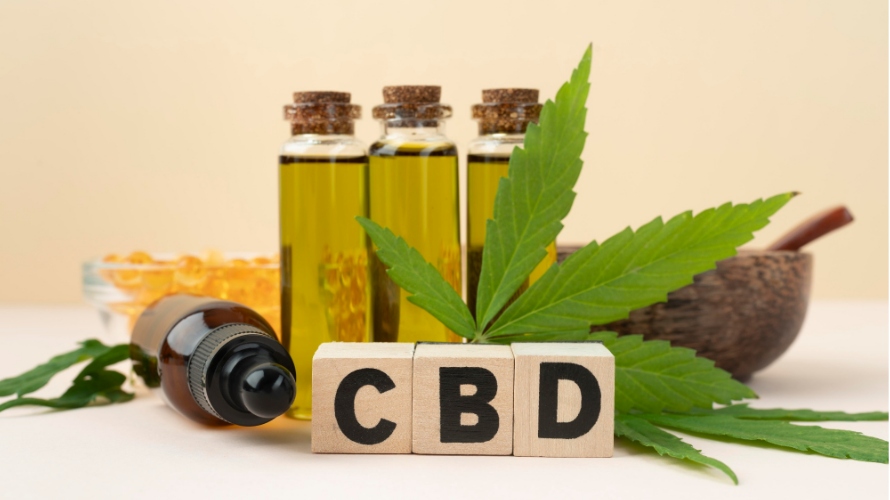 What is CBD?
Before jumping straight into the best CBD products for alleviating pain, inflammation, and discomfort, let's discuss the elephant in the room. 
What is CBD? In short, CBD refers to cannabidiol, one of the more than 100 various cannabinoids that are naturally present in the cannabis plant. 
While more research is required to determine the benefits of cannabidiol on the human body, promising findings reveal that CBD can treat a wide array of conditions athletes face – including muscle soreness, inflammation, and joint pain.
CBD for athletes is safe and useful. Since these products do not contain THC or tetrahydrocannabinol, they won't give you the signature psychoactive effects or weed. 
In other words, CBD products will not get you high. 
According to evidence, CBD can help athletes reduce acute and chronic inflammation and relieve pain without affecting athletic performance. 
On the other hand, products with high THC concentrations may hinder your abilities. 
Also, a report from 2018 reveals that cannabidiol will not make you feel addicted, unlike opioids and other substances used to relieve pain.
In fact, findings suggest that cannabidiol may be beneficial for treating opioid addiction.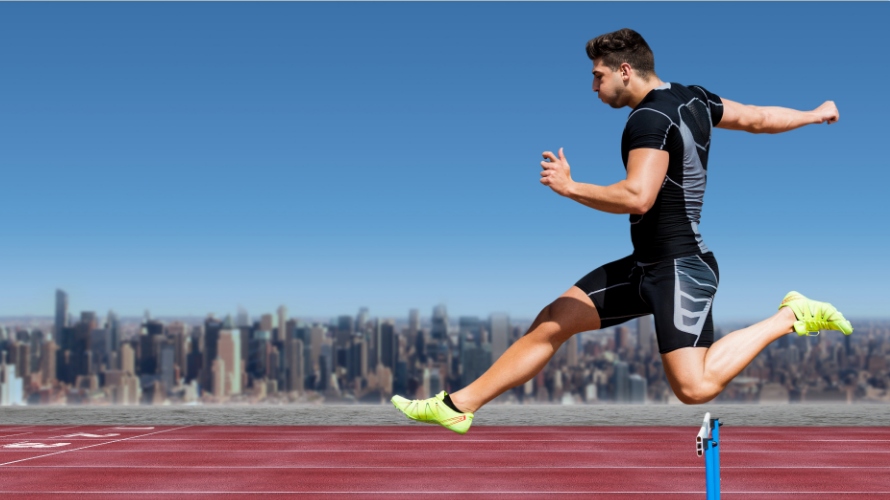 Is CBD for Athletes Legal?
Yes, athletes can use CBD. Back in 2018, CBD was removed from the prohibited substances list by the World Anti-Doping Agency. While CBD is allowed, athletes cannot use THC (except for the Major League Baseball organization). 
It is also important to mention that using cannabidiol should not make you test positive for tetrahydrocannabinol. This is especially true if you use CBD isolate. Full-spectrum CBD products are an entirely different story.
If you are an athlete considering CBD supplementation, make sure to talk to a medical professional first. 
Always check your organization's guidelines. It is also best to double-check the label on your products for the most accurate instructions regarding dosage.
What is the Best CBD Cream for Athletes?
If you are looking for the best CBD cream for athletes, look no further. Here are top two creams to try out today. 
Head to Chronic Farms, the best weed dispensary in Canada and grab some for yourself.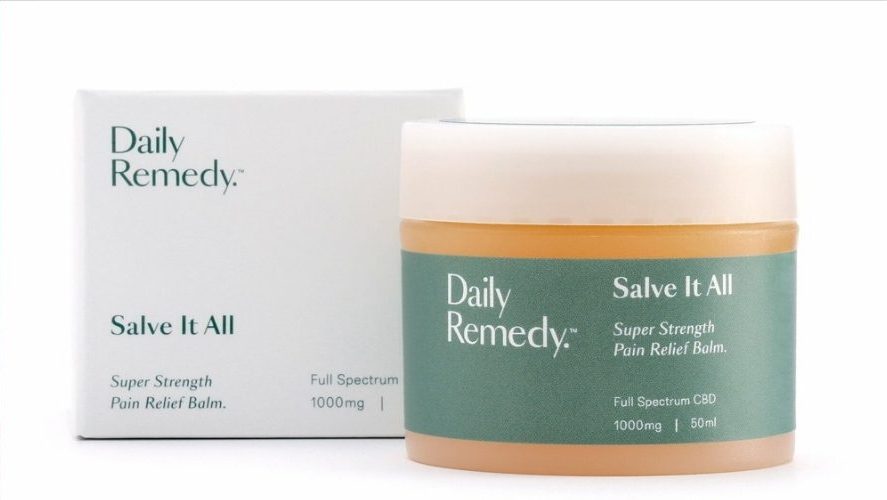 Daily Remedy – Salve it All 1000mg CBD
With 1000mg of cannabidiol per package, the Daily Remedy – Salve it All 1000mg CBD is one of the strongest products you can get for pain and discomfort. 
Use this pain relief balm to get rid of aches and inflammation in your body. 
According to users, Salve It All will help relieve sore muscles, aching joints, and nerves. The formula is rich and deeply penetrating. 
Despite being thick in texture, your skin will absorb it rapidly. 
Throw your greasy CBD cream for pain in the trash and get this silky-smooth salve instead. 
The impressive ingredient list is what makes this CBD cream for pain extra special. 
Some of the main components include Arnica, St. John's Wort, Calendula, and Lavender. 
Undoubtedly, the Daily Remedy – Salve it All 1000mg CBD could also be the best holiday gift for your loved ones.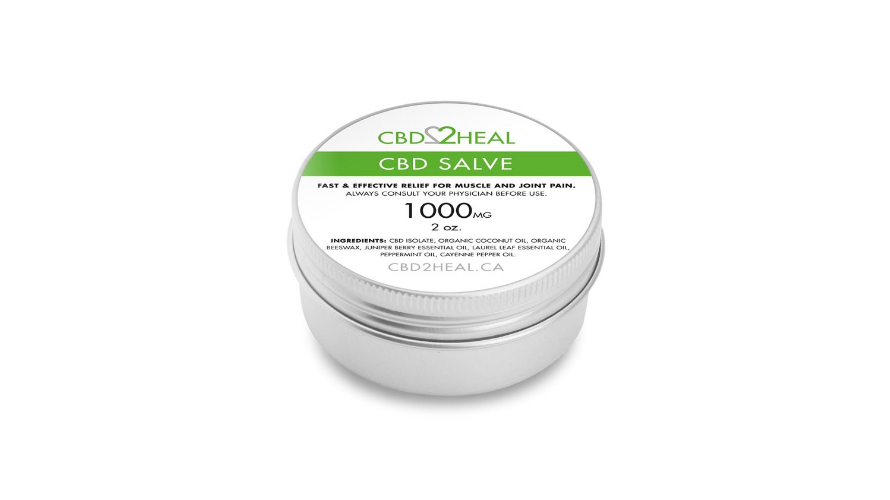 CBD2HEAL CBD Healing Salve Cream 1000mg
Without a doubt, the best CBD for inflammation is the CBD2HEAL CBD Healing Salve Cream 1000mg. 
If you are a passionate athlete dealing with sore muscles, joint pain, and chronic pain, this is the best solution for you. 
Thanks to 99 percent pure CBD isolate, this product is also completely safe and legal for athletes. 
Additionally, you can use this healing salve cream to relieve cracked skin and arthritis pain. 
What's in this cream? 
You get only the most natural ingredients possible, including organic coconut oil, CBD isolate, organic beeswax, and an aromatic blend of laurel leaf essential oil, cayenne pepper oil, juniper berry essential oil, and copaiba essential oil. 
So, this CBD for inflammation will only provide you with comfort, but it also smells heavenly. Purchase it today from Chronic Farms, your favourite weed store for as low as $79.99.
What is the Best CBD Oil for Pain?
Visit Chronic Farms, the most reputable dispensary in Canada and get some CBD oil for pain. Here are two of our recommendations.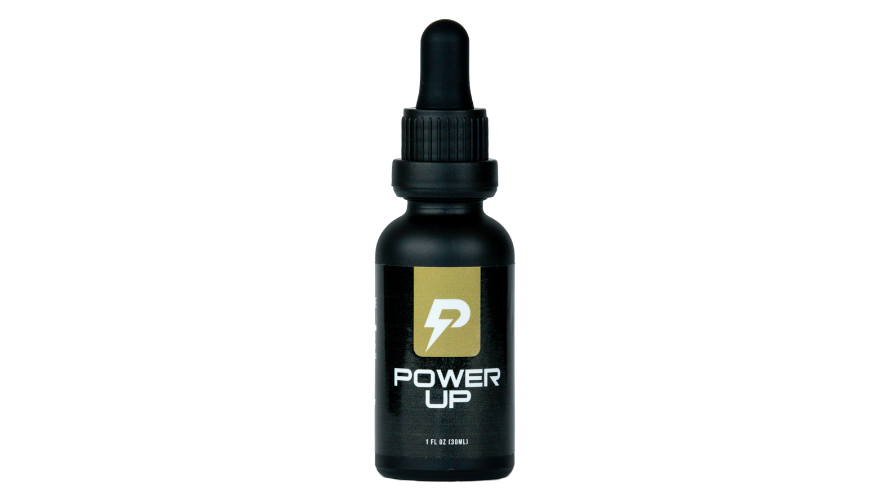 Power Up CBD Oil – NIGHT – Tincture (500MG – 1000MG)
Get some quality rest, recharge, and feel reborn with the Power Up CBD Oil – NIGHT – Tincture (500MG – 1000MG). This is the best CBD oil for pain if you want to improve your sleep levels and wake up feeling rested and fresh. 
Thanks to the addition of quality melatonin, you will recover faster – that means your athletic performance will be boosted. 
Buy this CBD tincture to alleviate inflammation, aches, and muscle tension. Plus, this tincture can help you with insomnia.
For best results, we recommend taking this CBD oil for pain before going to bed. However, you can also use it after your daily workouts to get rid of tension and muscle fatigue.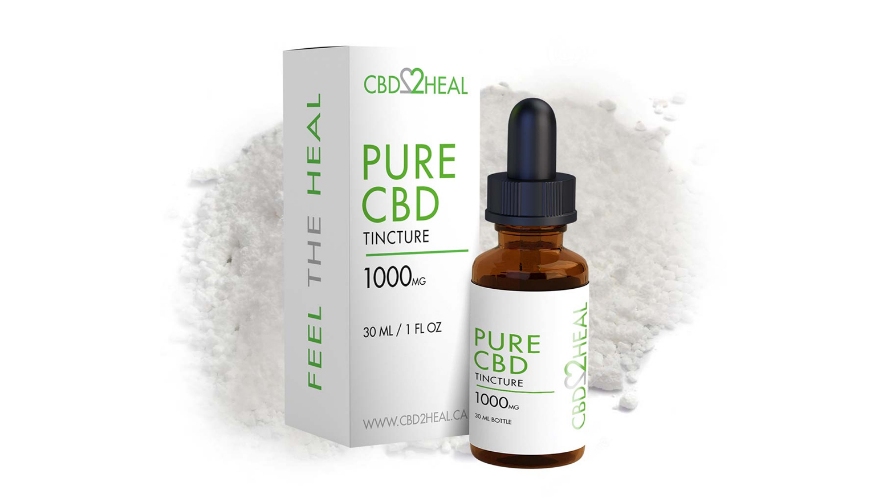 CBD2Heal Pure CBD Oil Tincture 1000mg
The CBD2Heal Pure CBD Oil Tincture 1000mg is another fantastic option for athletes looking for premium CBD oil for pain. 
Since the formula only contains pure cannabidiol without THC, this tincture will not hinder athletic performance. Instead, you will feel relaxed, refreshed, and ready to win medals. 
Get the CBD2Heal Pure CBD Oil Tincture 1000mg to chase off anxiety, stress, and tension. 
Besides that, you can also benefit from its focus-sharpening and mood-lifting qualities (ideal for brightening up your day during winter).
Purchase it today from the best weed store in Canada, Chronic Farms for just $79.99. 
Speaking of ultra-affordable products, you can also find the hottest value buds at Chronic Farms. Yes, cheap weed DOES exist – you just need to know where to search.
What are the Best CBD Gummies for Pain?
Adorable, irresistibly delicious, and effective for pain and inflammation. If you've never tried CBD gummies for pain, you are seriously missing out. 
Are you ready to purchase some from your favourite pot store? Check out this customer recommendation.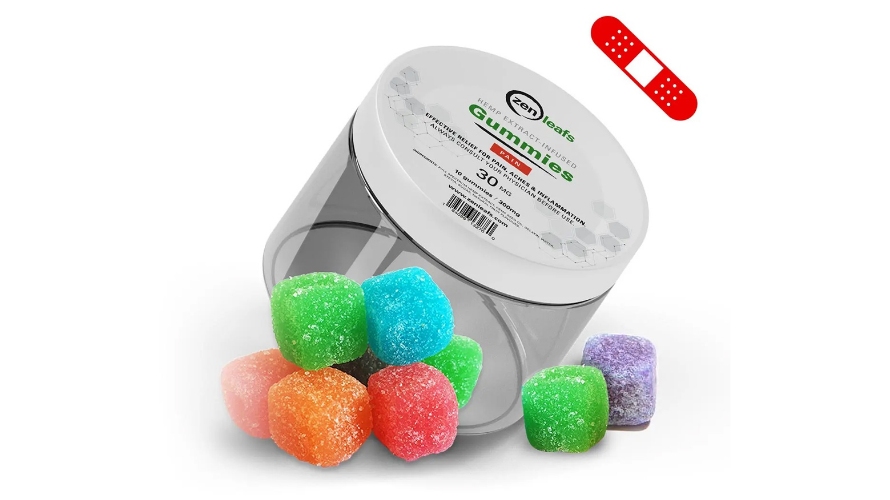 Zen Leafs Gummies for Pain 300mg (10 pcs)
One of the best (if not the best!) CBD gummies for pain are created by the one and only Zen Leafs. 
If you are a professional athlete or someone dealing with chronic pain, inflammation, fatigue, and other bodily aches, these Zen Leafs Gummies for Pain 300mg (10 pcs) will change your life. 
Since they don't contain any THC, you won't get high. Most importantly, these CBD gummies for pain won't interfere with your athletic abilities. 
Instead, they will boost your performance, make you feel refreshed, and energized. Plus, they taste amazing!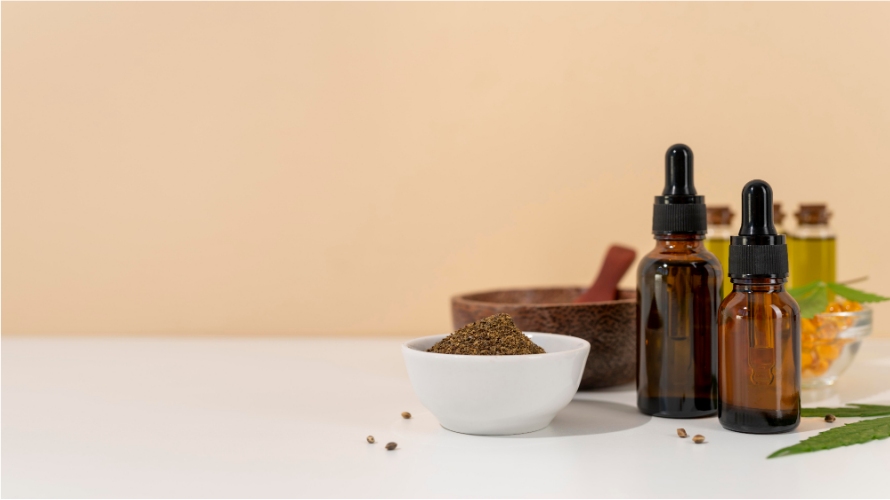 What is the Best CBD for Inflammation?
There are many quality CBD products for inflammation. 
According to athletes, the CBD2HEAL CBD Healing Salve Cream 1000mg is one of the best topicals for alleviating inflammation and pain in the body. 
The Daily Remedy – Salve it All 1000mg CBD is another amazing option that will not only get rid of pain and inflammation but also leave your skin feeling supple and fragrant. 
If you don't want to try topicals, you can always go for oils and delicious edibles. 
For instance, you can opt for the Power Up CBD Oil – NIGHT – Tincture (500MG – 1000MG) before bed, or CBD2Heal Pure CBD Oil Tincture 1000mg any time during the day. When it comes to edibles, your options are almost endless! 
For example, customers adore Zen Leafs Gummies for Pain 300mg. 
However, when it comes to edibles, make sure to choose a formula without THC. 
If you are not a professional athlete and you don't mind the addition of THC, you have even more options to choose from.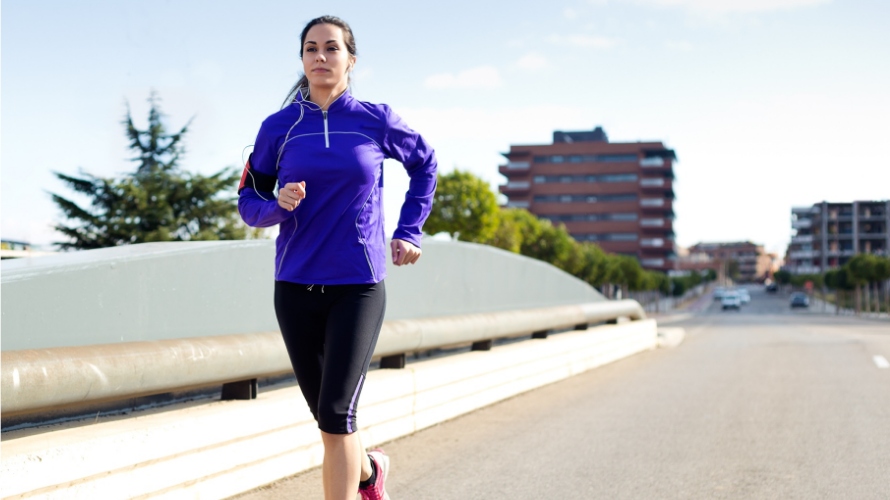 FAQ
Does CBD for athletes really work?
Yes, athletes around the world claim that CBD helps in relieving inflammation, joint pain, muscle soreness, and tension linked to vigorous exercise. 
Nevertheless, make sure to talk to a medical professional before using CBD or other cannabis products.
What is the proper dosage recommendation when it comes to CBD for inflammation?
The exact dosage recommendation will vary depending on personal factors (such as age, metabolism, gender, etc), as well as the product you are using. 
Make sure to always read the product's label for instructions.
Where can I buy weed online?
Always buy weed online from a reputable and transparent weed store. This way, you'll get the best bang for your buck.
Purchase Mail Order Marijuana Today
Are you ready to try out CBD for athletes? Visit Chronic Farms, the number one pot store in Canada and order some today. 
You'll also find some of the most delicious and powerful strains, edibles, vapes, mushrooms, and many other cannabis products at this online dispensary. 
Buy weed today and save tons of money. Hurry up, stocks are limited.